After my years in conservation and sustainability, my dream of sharing these passions with others has developed into a more tangible concept. An immersive, edutainment space colony glamping experience! This is a culmination of my passions, my educational experiences, what I've seen on my travels, and what I've noticed trending in the market.
I wish I could say this concept it unique, however, given our advances in technology and number of people on the planet – others have had similar ideas. Great minds think alike, right?
One such example is "a Turkish town is preparing to set up a touristic "Mars Colony" that will allow earthlings to walk the surface of the Red Planet here on earth…which will also house a scientific theme park and 30 boutique hotels [and] "astronaut food menus" at the Mars Colony [which are] expected to breathe fresh life into gastronomy tourism as well." – Daily Sabah
Tell me and I forget. Teach me and I remember. Involve me and I learn.

Benjamin Franklin
Adding onto the concept of an immersive experience is the edutainment (education + entertainment) factor. The edutainment is very important to me so guests can learn aspects of conservation and sustainability while having an enjoyable and entertaining on-site experience!
You can see existing edutainment space experiences at the U.S. Space & Rocket Center® and at the Astronaut Training Experience® at Kennedy Space Center Visitor Complex. There will be several experiential routes at the glamping space colony, which include different skill sets or professions needed for a space colony. Some examples include living-lab scientist, agricultural specialist, space engineer, interstellar soldier, or pioneering colonist.
---
Inspiration for Space Colony Glamping
Market Trends
The following is direct text from a press release called, "World Glamping Market Report 2021: Analysis & Forecasts 2020-2028 – Focus on Cabins & Pods, Tents, Yurts, Treehouses."
The global glamping market size is expected to reach USD 5.41 billion by 2028. It is expected to expand at a CAGR of 14.1% from 2021 to 2028.
Some of the common factors influencing the consumers' willingness to avail glamping stay include a preference for experience-oriented trips over fancy possessions and readiness to pay for luxurious travel. The availability of exotic and unconventional landscapes along with luxurious facilities is influencing young travelers to explore and invest in such services.

In the years 2018 and 2019, campsite guests across the country stayed over 125 million nights wherein camping reservations have grown about 34% on lastminute.com. As business for glamping has increased two-fold over the past two years, traditional camping revenue has dropped in the country.
With no front desk staff, common areas, no restaurant or bar, and secluded cabins or tents, operators like Getaway, HipCamp, and Tentrr are perfectly positioned to capture this demand. For the glamping brands that do offer a higher level of service, EBITDA margins are still higher than hotel industry standards, reaching up to 50%.
The impact of Covid-19 on many traditional hospitality offerings, such as hotels and restaurants, whereas camping and glamping products have witnessed explosive demand due to their ability to provide socially distant, hygienic, and secluded breaks from the city.
The 18 – 32 years age group segment dominated the market with a revenue share of 44.6% in 2020. As per a report published by Kampgrounds of America, Inc., millennials and Generation Z alone accounted for 60% of the total leisure travelers in the American market for glamping.

Moreover, the growing prominence of sole traveling among females is influencing the gender to opt for glamping. Moreover, among travelers who glamp comprises 20% of couples without children. Thus, a rising number of travelers of the younger generation with higher disposable income are driving the market for glamping.
Glamping Market Report Highlights
By accommodation type, cabins and pods are expected to witness the fastest growth over the forecast period owing to their growing preference among families as they are well equipped with all facilities and offer various safety features.
The 18-32 years age group segment dominated the market in 2020 and is expected to witness the fastest growth over the forecast period due to the growing trend of camping among this population.
North America is expected to expand at the fastest CAGR of 16.7% from 2021 to 2028.
---
Dome Glamping Experience
Here are some international and Texas-based dome glamping resorts which show proof of success concept. I very much admire Wadi Rum for it's Martian-like location in Jordan, as well as Cascada Expediciones & EcoCamp in Patagonia for their sustainability models.
---
Analog Space Training Centers
What are Analog Missions?
"Analog missions are field tests in locations that have physical similarities to the extreme space environments. NASA engineers and scientists work with government agencies, academia, and industry to gather requirements for testing in harsh environments before they are used in space. Tests include:
N

ew technologies

(research and development)
Robotics, rovers, and drones
Vehicular situations and repair
Habitat environments and interactions
Communications (technology and peer-to-peer)
Power generation and alternative sources
Mobility (equipment and people)
Infrastructure testing and limitations
Storage parameters and constraints
Behavioral effects – such as isolation and confinement, team dynamics, menu fatigue, and others are also observed.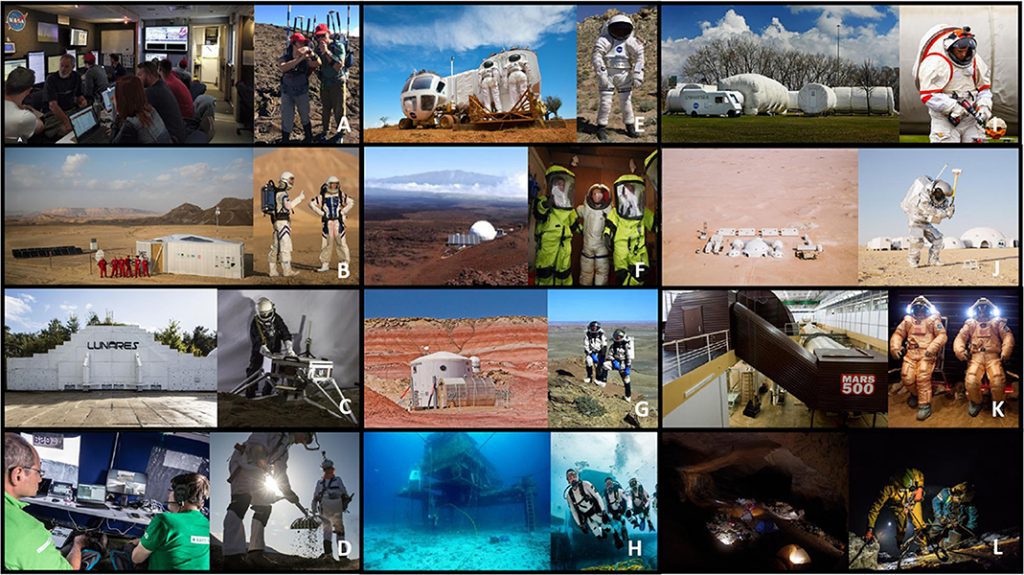 Past generations used analog missions to prepare for leaving Earth's atmosphere, landing on the moon, and permanently orbiting our planet. In keeping with this concept, NASA is using analog missions to actively prepare for deep space destinations, such as an asteroid or Mars.
Analogs provide NASA with data about strengths, limitations, and the validity of planned human-robotic exploration operations. Analogs also help define ways to combine human and robotic efforts to enhance scientific exploration. Test locations include the Antarctic, oceans, deserts, arctic and volcanic environments." — NASA Analog Missions Webpage
Isolation and Confinement Analogs:
Bedrest Analog:
Radiation Analog:
Other Analogs Used By NASA: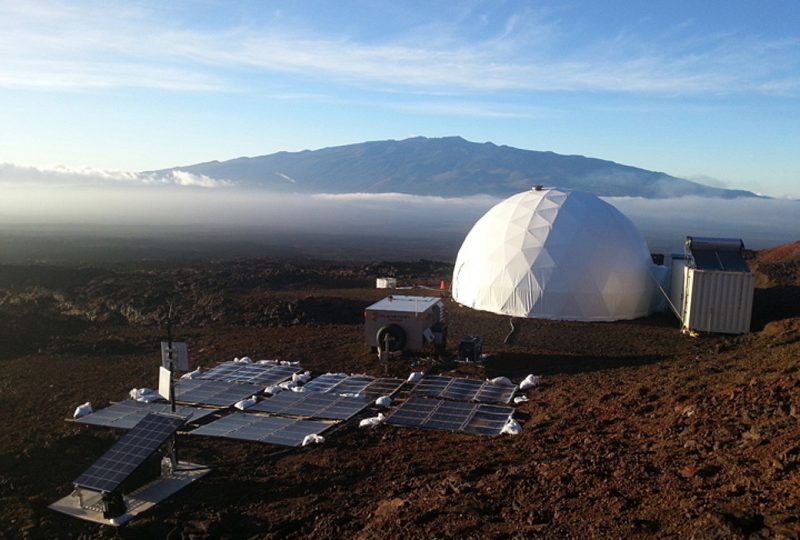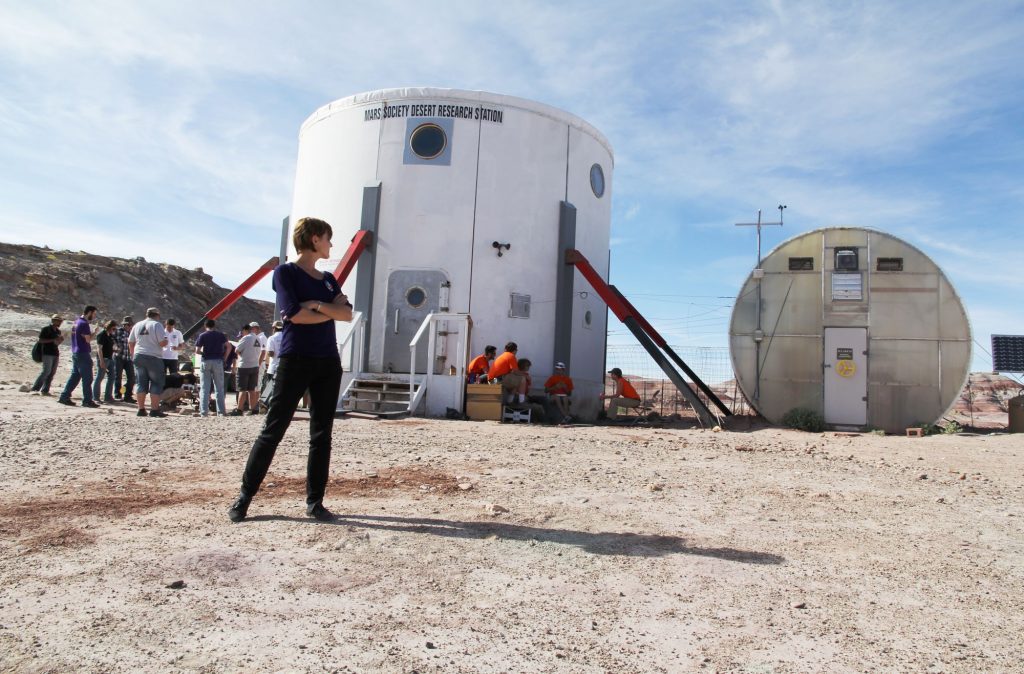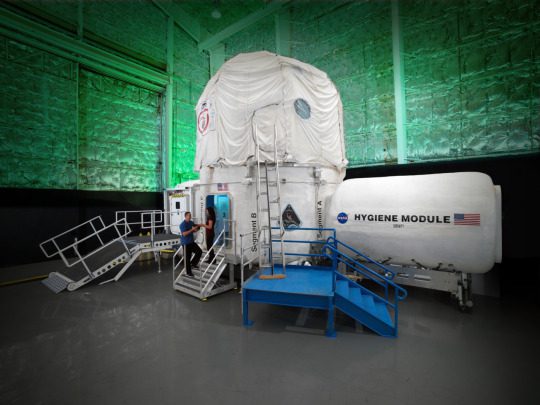 ---
Alternative Dome Inspirations
Aside from the analog space mission environments, the Space Colony Glamping Business concept was inspired by other organizations and building styles. These include high-tech futuristic concepts to low-tech earthen building styles:
---
Past Travel Experiences
The Space Colony Glamping Business was also inspired by my travel and sightseeing experiences. I visited most of these built environments on my eco-road trip on my way back from Oregon to Texas. You can find a full list of my favorite Domes and Rounded Structures in this blog post.
---
Glamping Dome Suppliers
The following are some of the most popular geodesic dome manufacturers and suppliers found online. The links below direct either to their sample projects, or to specific types of domes (mainly under Pacific Domes).
---
Space Colony Glamping Potential Amenities
As part of the Space Colony Glamping experience, there will be edutainment amenities onsite. These range from space-themed educational classroom learning experiences to fun games and rides with a space-twist. Below are a few potential options which can add to the immersive glamping experience: