EarthX is one of my favorite environmental events in Texas! I've attended EarthX years prior to the pandemic and loved every experience. This environmental conference is held in Dallas, Texas, and invites people and organizations from across the world. Its part educational in-person conference and exhibitor hall, and part film festival.
This year EarthX was held at the Kay Bailey Hutchison Center downtown. Usual the event is hosted at the State Fairgrounds, but was relocated for in-person attendance during the pandemic. I met up with a friend and we took the DART rail to the convention center as a greener travel method.
We started off looking at international environmental art submissions. A lot of these art pieces were beautiful and represented environmental and regional concerns. We had the opportunity to publicly vote on our favorites too.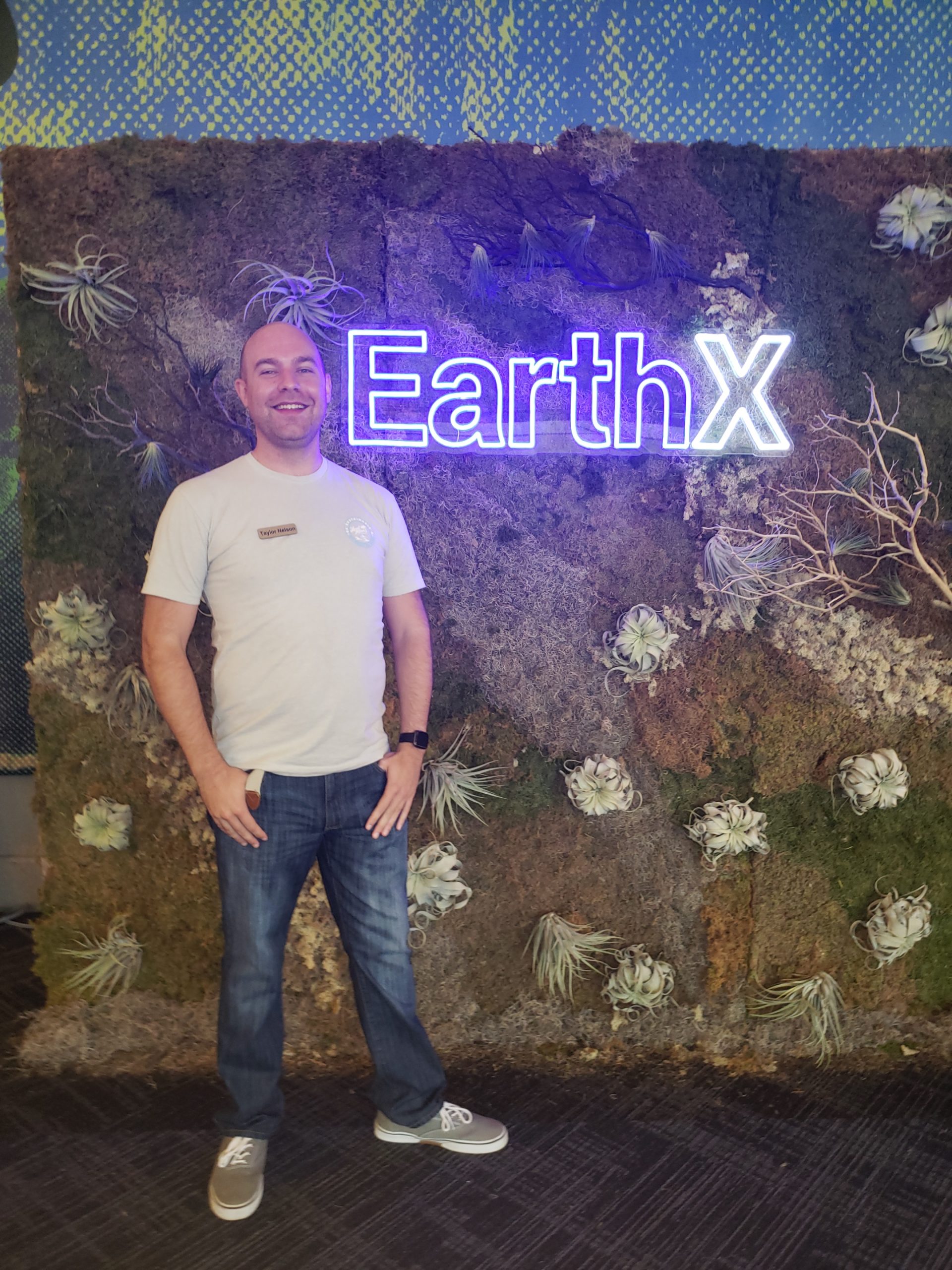 We then made our way into the main exhibitor hall. I was impressed with the number of exhibitor booths since the event had been only virtual during the pandemic. The exhibitor hall was strategically divided up to group related organizations. There was City of Dallas section, a row of academic institutions, an area for animal conservation, a group for governmental organizations, and much more.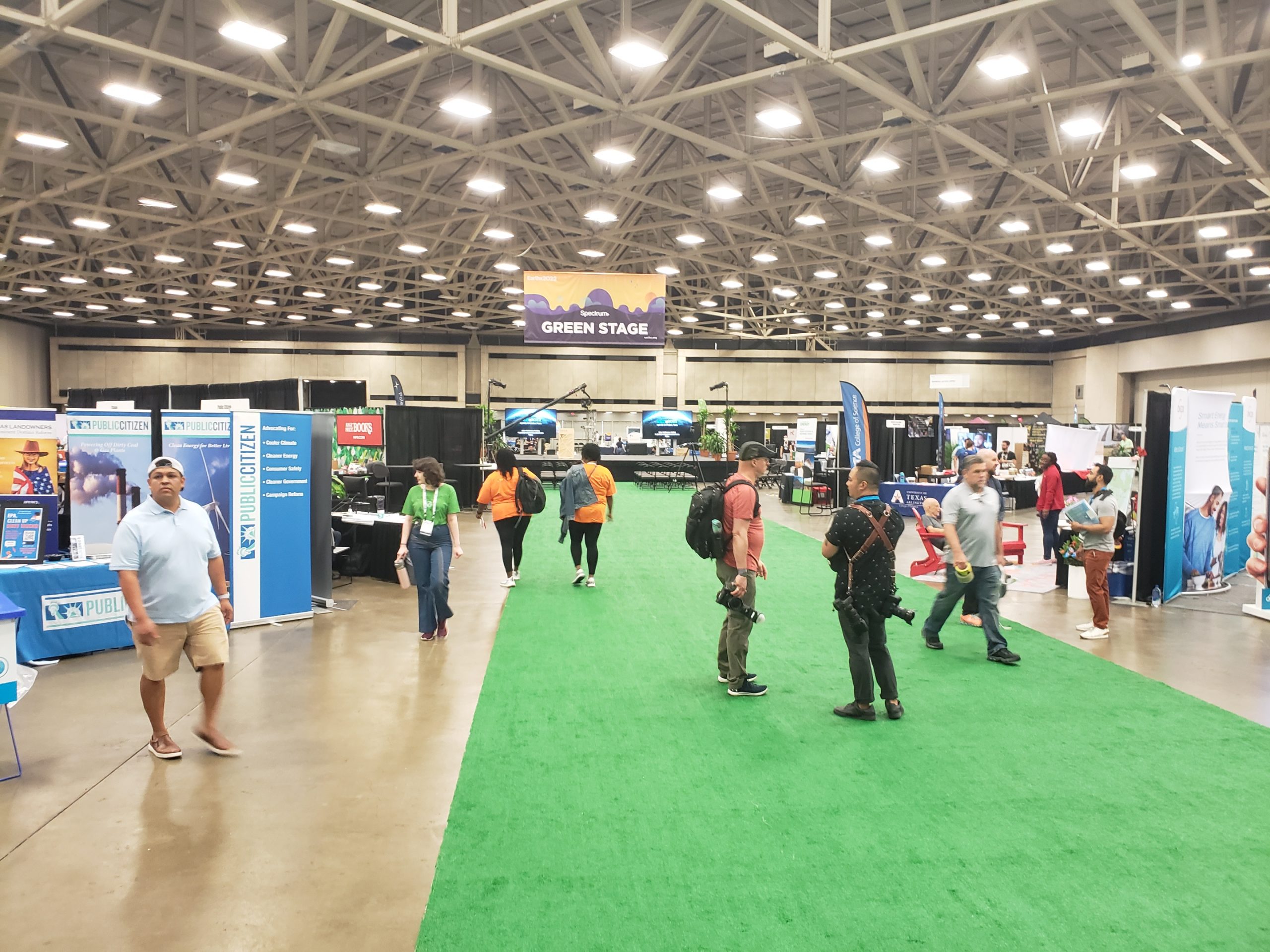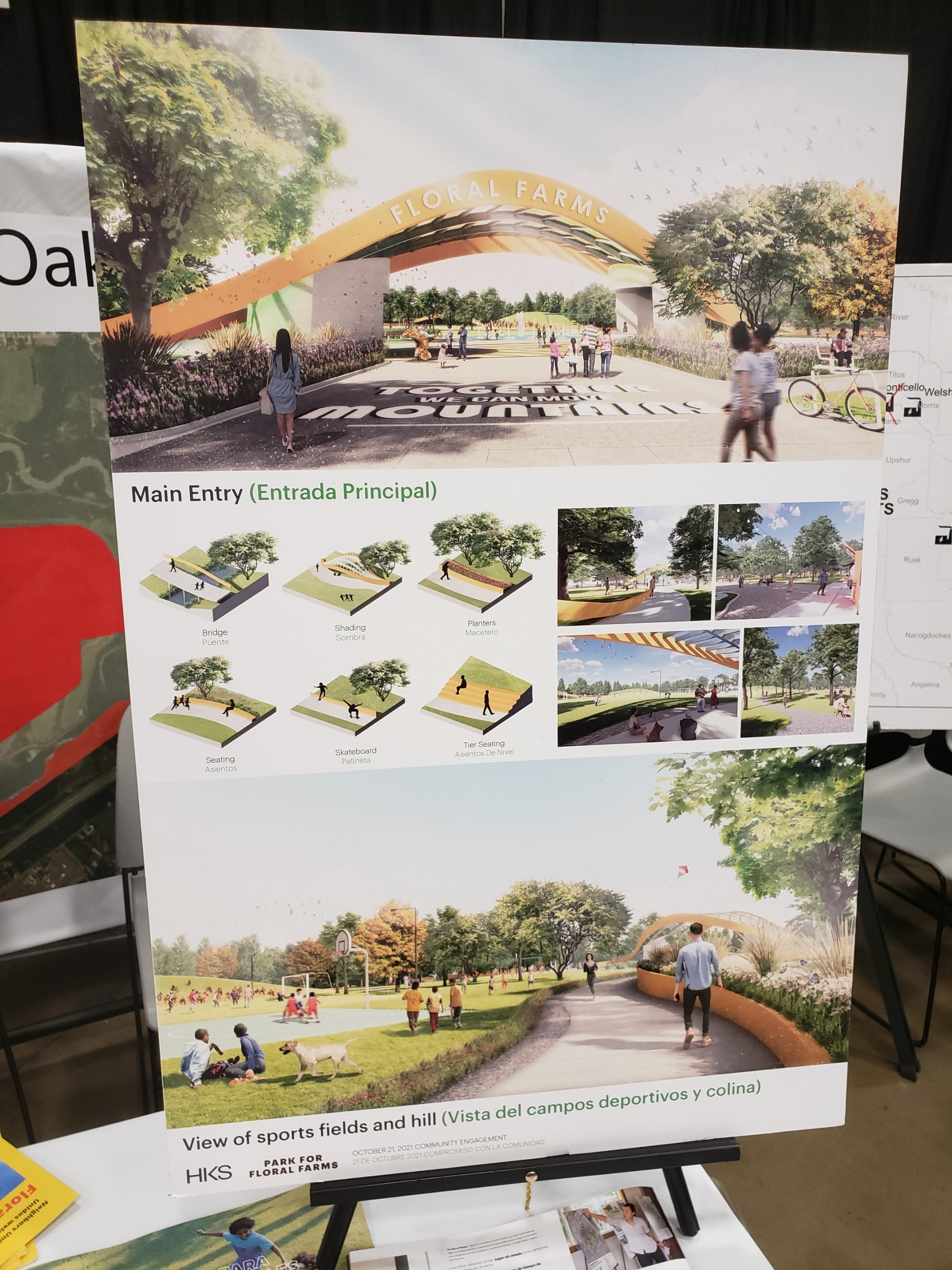 Given the small world nature of environmentalism in Texas, I ran into several people I knew from previous events. Some of my former coworkers from the Texas Trees Foundation and Take Care of Texas program were also at EarthX working at booths!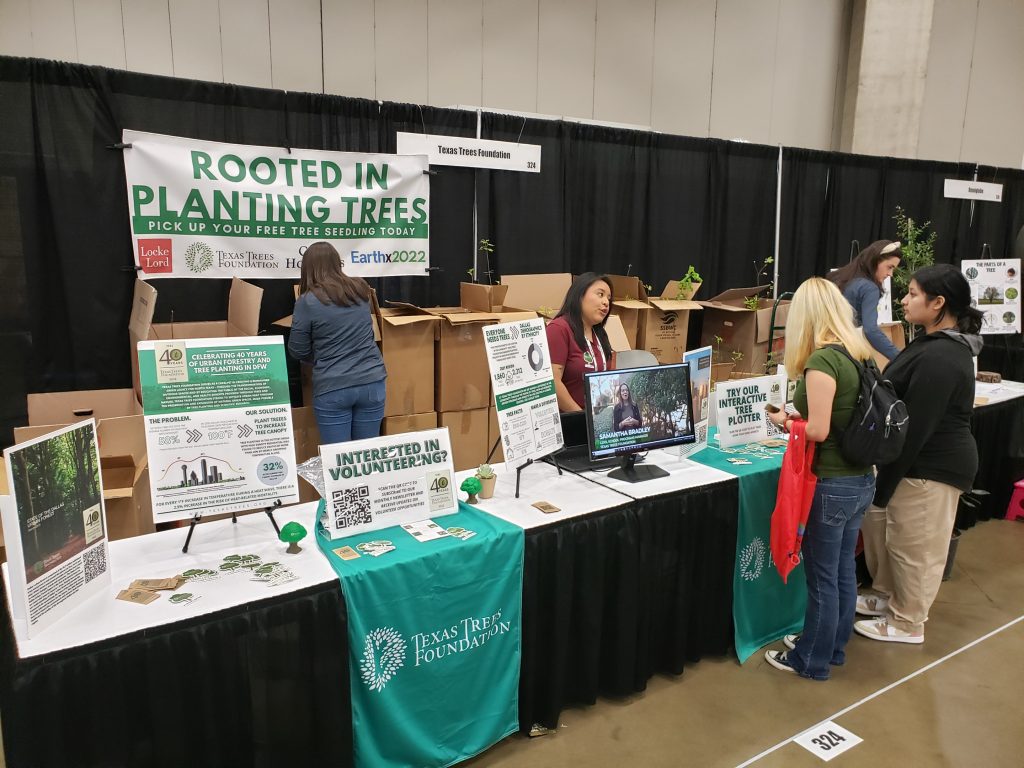 There were also multiple stages throughout the exhibitor hall. Each stage had different topics and speakers scheduled during the conference. The benefit of EarthX also being a film festival was that the staff had the film and video equipment to record and live-stream these talks to virtual attendees!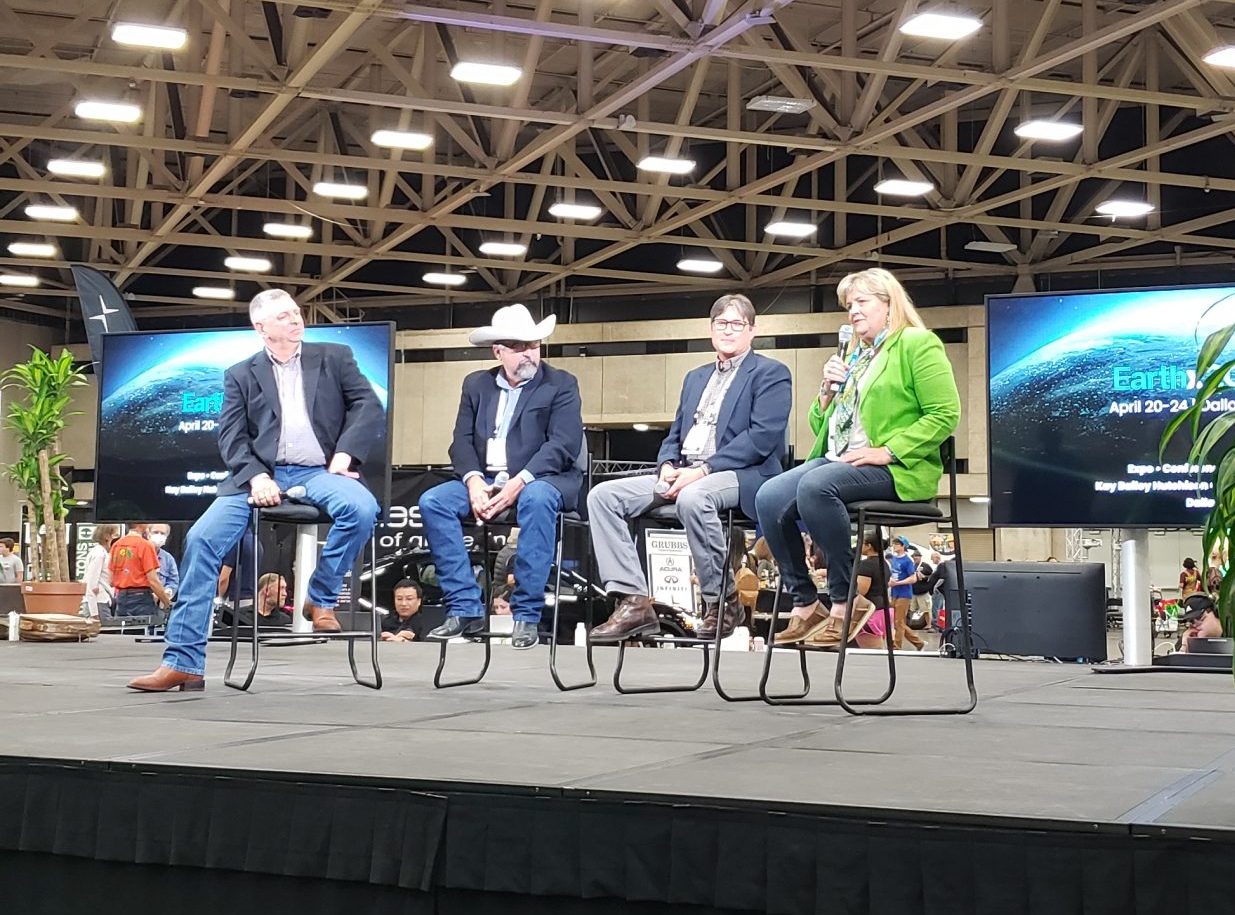 My friend left halfway through the event, which left me to wander around the booths and sit-in on speaker sessions. I also stumbled across more speaker sessions about specialized topics in another section of the convention center.
I stayed after the exhibitor walkthrough to watch a documentary on sustainability and circularity. This was a very insightful documentary, and even included thought providing futuristic scenes of what households could look like with circularity in practice.
There were a few other "things" and booths that I thought were really cool and wanted to highlight individually:
Replica rhino for Texas Christian University's (TCU) rhino conservation student group, which includes a rhino run fundraiser to support their international efforts.
Half Priced Books was selling books and also had a hand-made tiger sculpture made from layers of newspaper.
A smart waste bin powered by artificial intelligence, which uses cameras and sensors to direct waste into correct bins and track discarded waste.
Patagonia offers on-site repair shops at their stores for customers to repair their Patagonia products.
The Kay Bailey Hutchison Convention Center did a good job with waste labels and signage so guests can properly dispose of waste and help prevent contamination.