Manzanita Village Cohousing & Sunset Drive – Summary:
Who: Art Gorski
What: Visited Manzanita Village Cohousing; Drove to Prescott to see the Ecosa Institute; Drove back to Mountain Shadow Resort
When: Wednesday, April 4
Where: Prescott, AZ; Scottsdale, AZ
Quick Resources:
My Route:
Planning my Eco-Inspired Road Trip Blog Post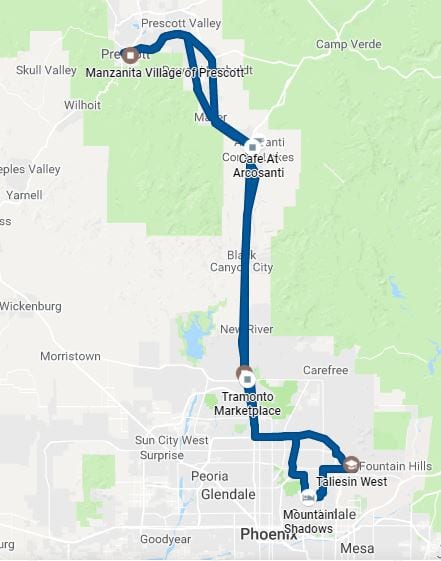 My Travel Story:
My third and final scheduled stop after Arcosanti was Manzanita Village in Prescott, Arizona.
I met my host, Art Gorski, at the main parking lot, and we went down to the main lodge in the center of the housing complex.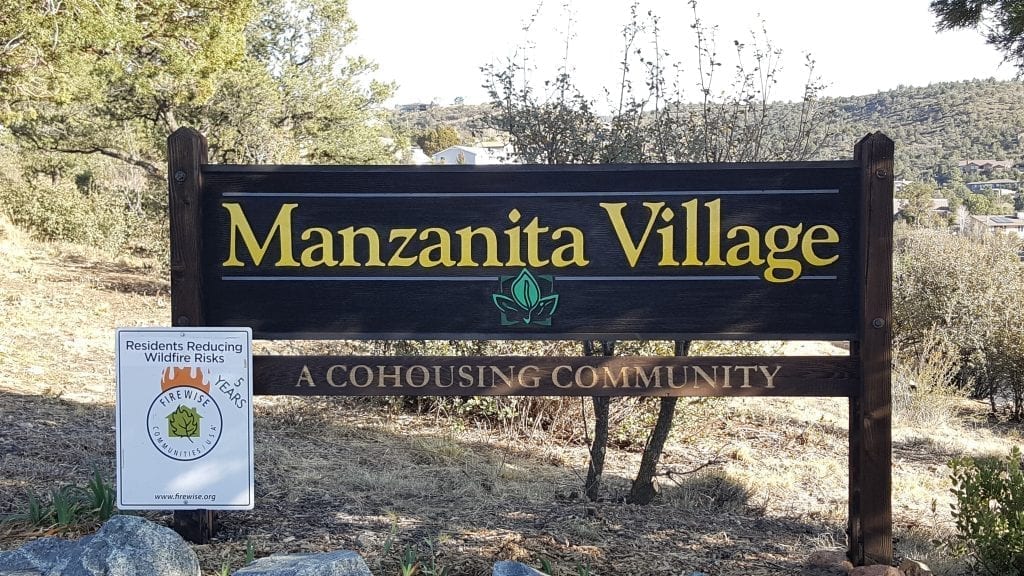 We entered on the second floor, where there were a couple of guest rooms and storage closets, as well as a tack-board with the community committees and their latest notes to keep everyone informed.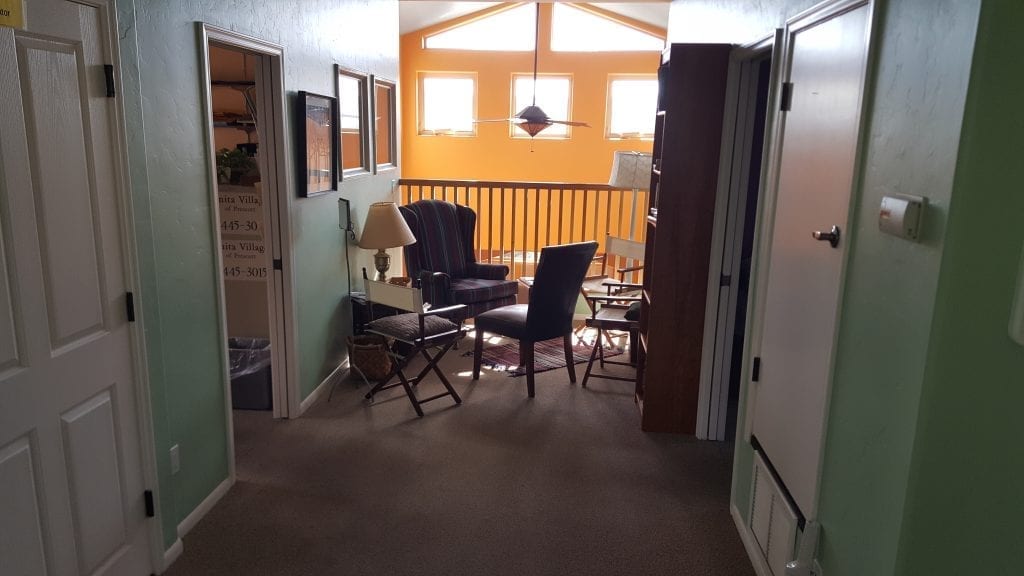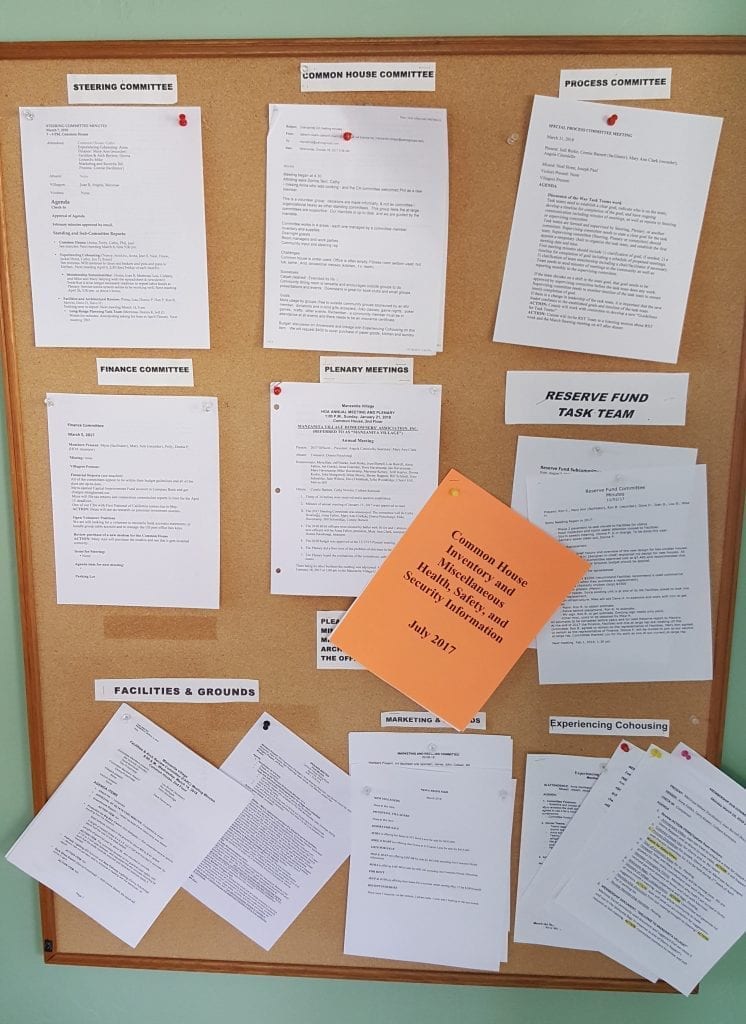 Next we went down stairs to the kitchen, dining room, kids room and small workout room. This was where most residents spent time together over cooking and eating meals a couple nights a week.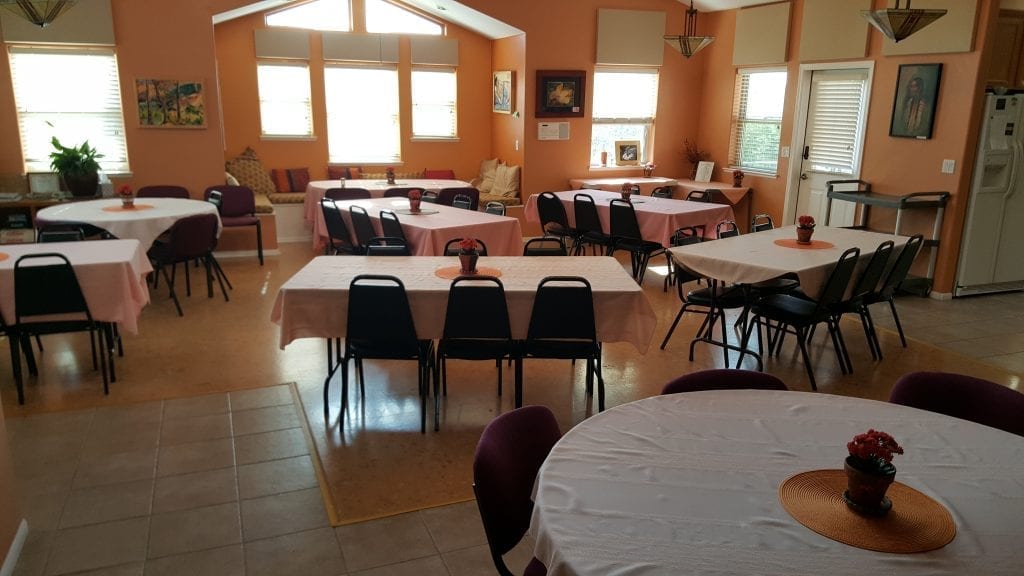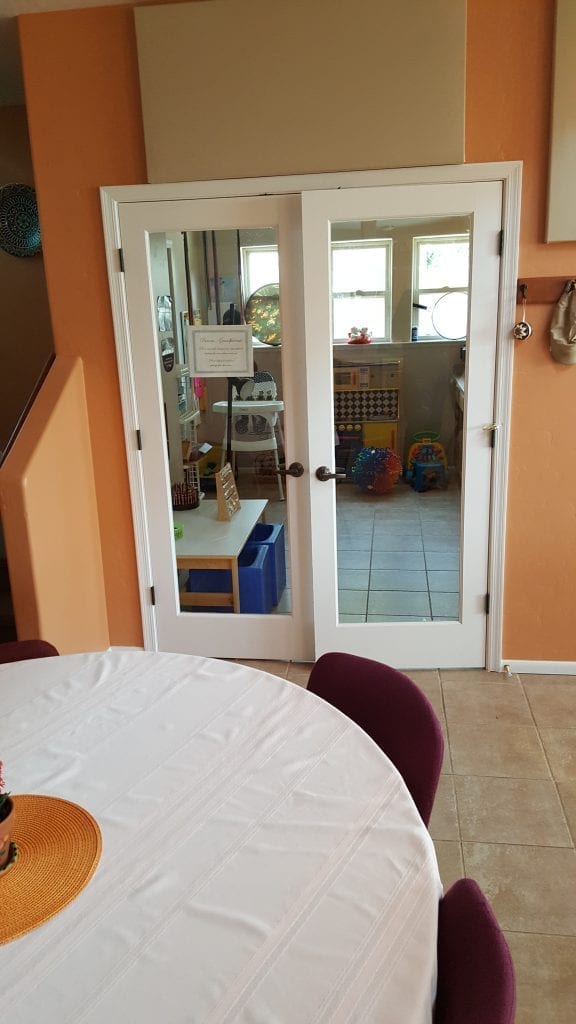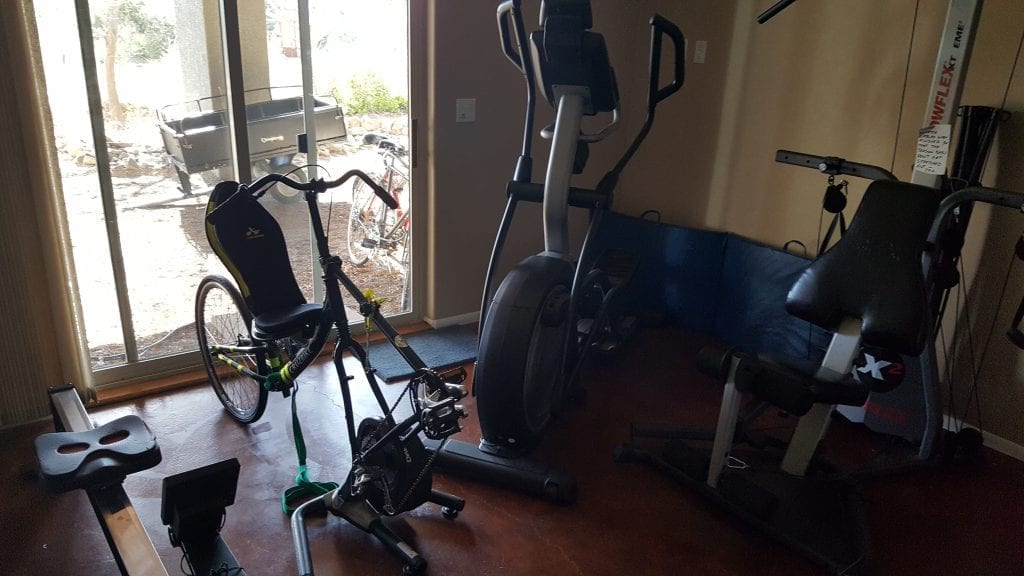 Also downstairs was a color-coded breakdown of the community communities and teams with the names of the members of each group. And there were sure a lot of sub-teams and committees!
My host also pointed out a couple of large galvanized rain barrels that were recently installed and partially funded through an education grant, which required the community to educate outside-community residents on how to set-up and install rain tanks themselves.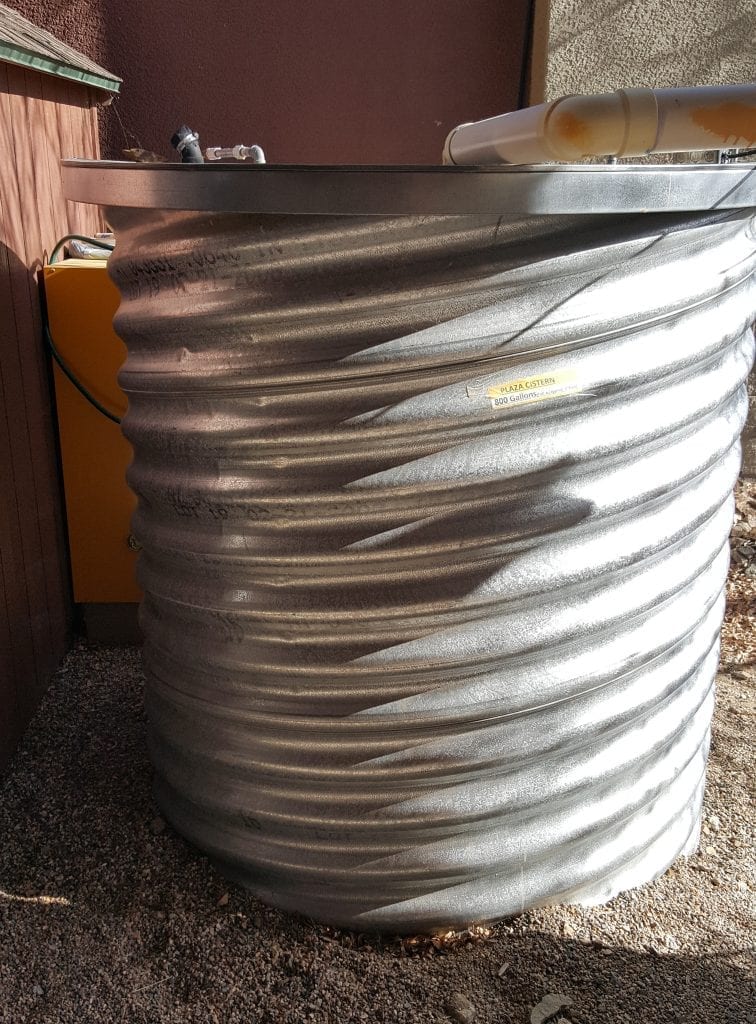 After exploring the community center, we went across the street to the community center lawn that overlooked the valley. We continued down the street to recently built green houses that the gardening teams maintained, but weren't enough to feed the community.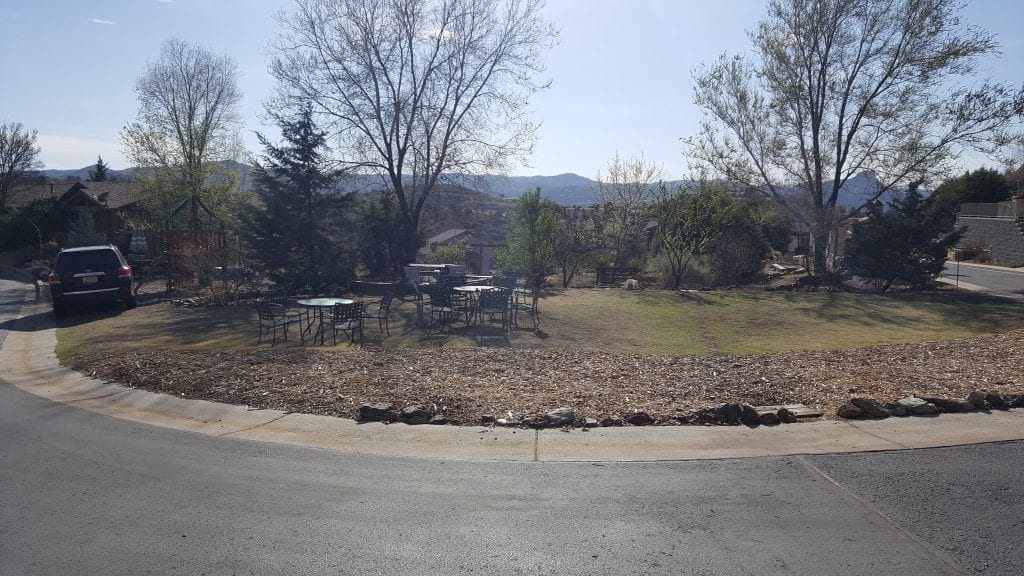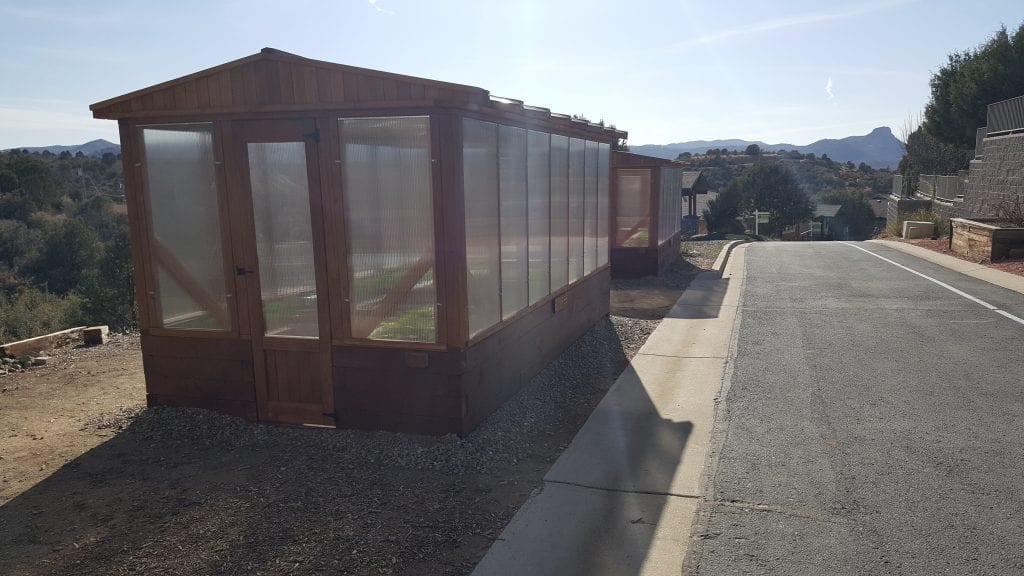 On our walk down the steet, my host told me there are only a few families in the neighborhood, and the primary demographic of the community was retirees, as that was the trend with larger demographic of the city of Prescott.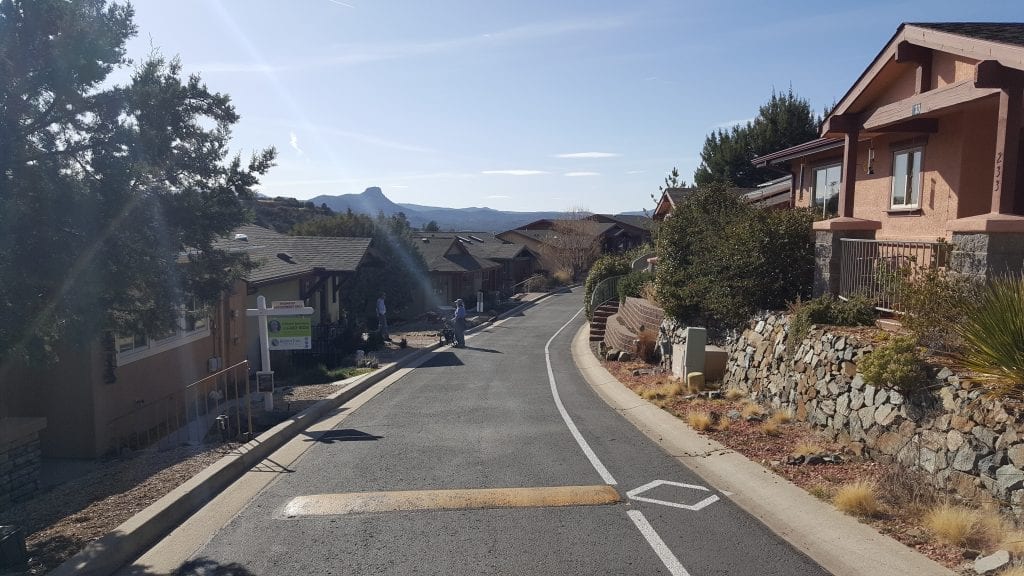 This is a view of the community residential buildings from the upper-ridge parking lot.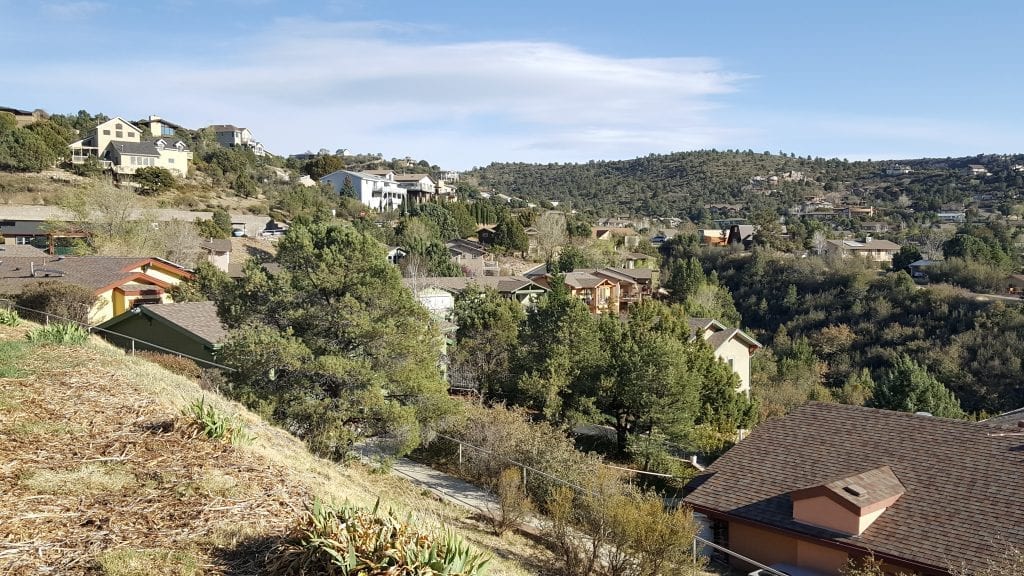 As I was about to leave, my host recommended I check out the ECOSA Institute in Prescott. I was really excited to see this educational organization, but unfortunately, I was 30 minutes late after they had closed up shop.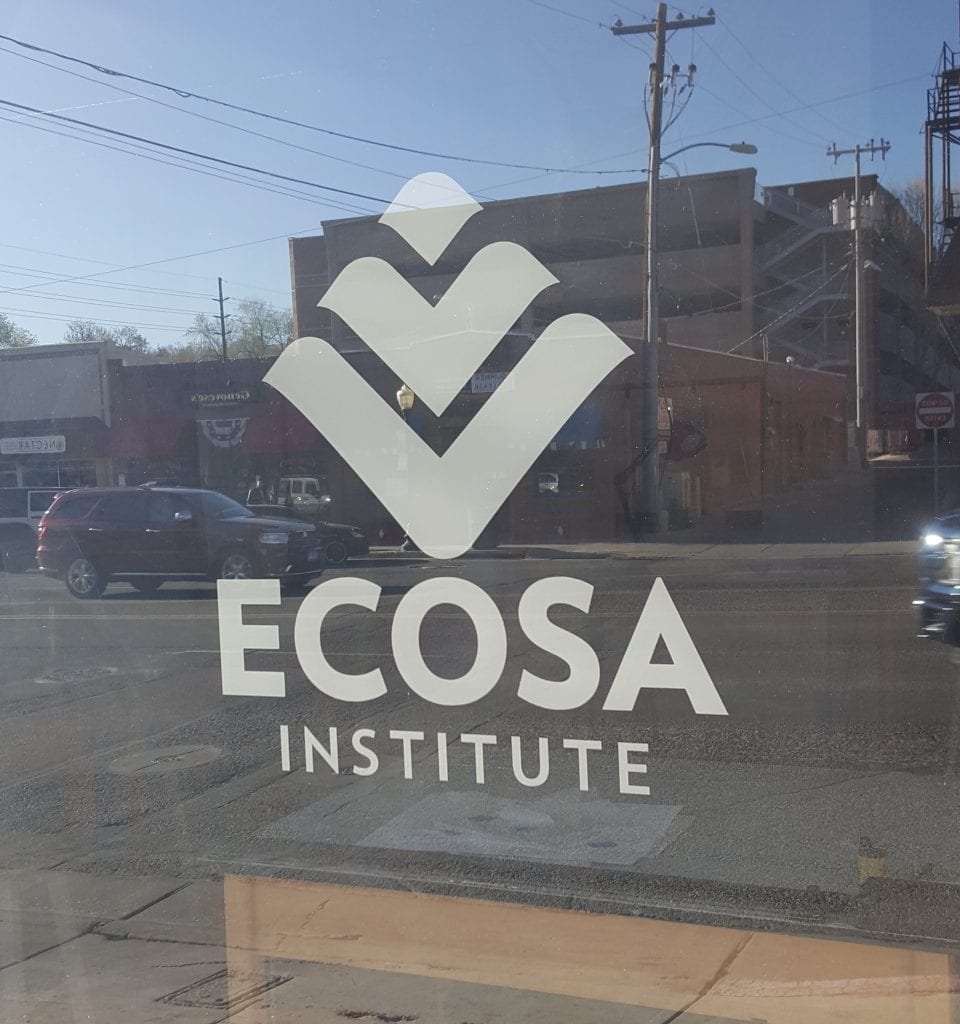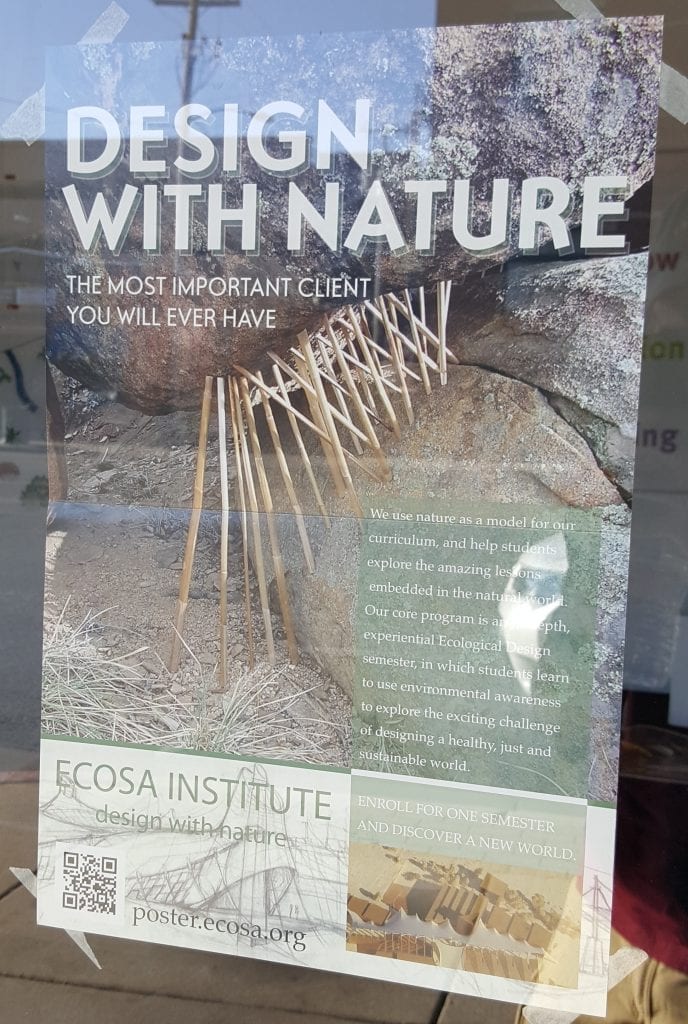 So I drove from Prescott back to Scottsdale as the sun was setting on the desert mountainous plains. I pulled over at a rest stop to take pictures of the scenery, and also came across a large sun dial dedicated to the Arizona DoT employees who died in the line of service.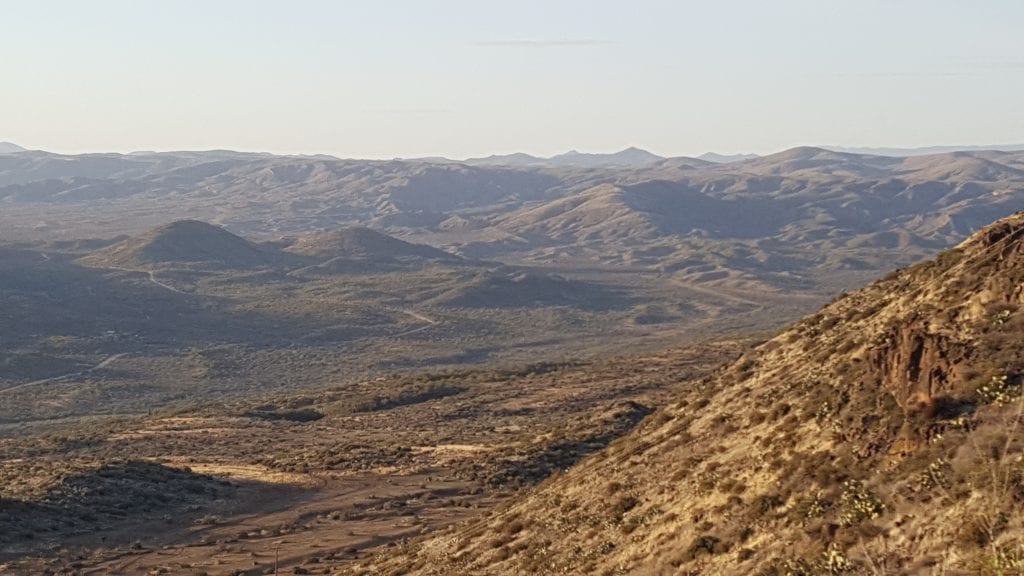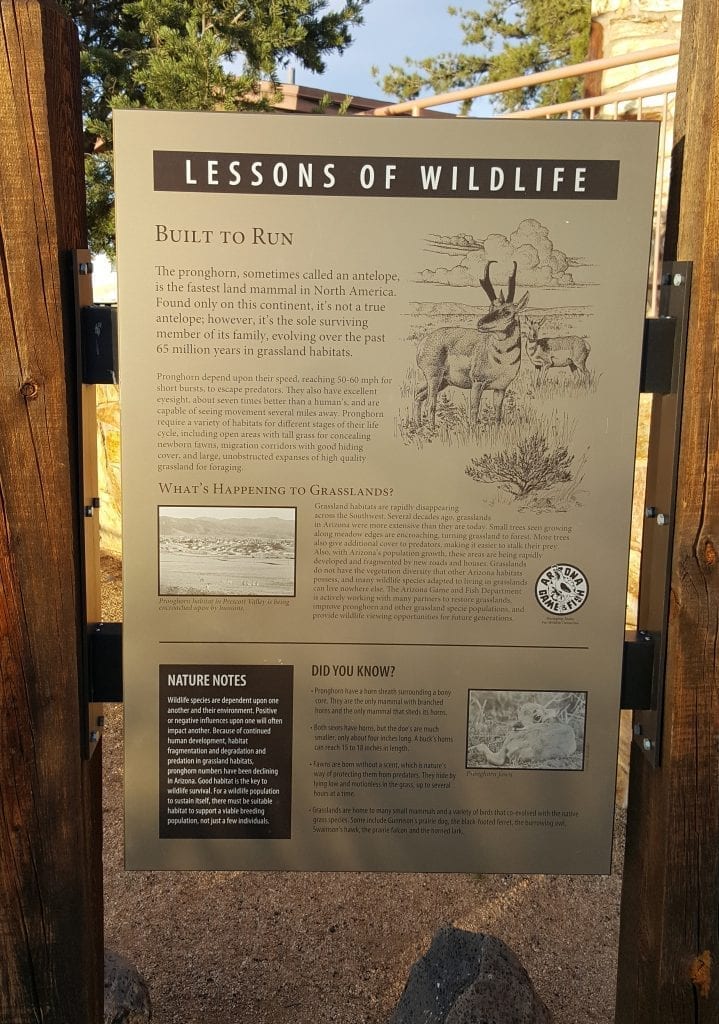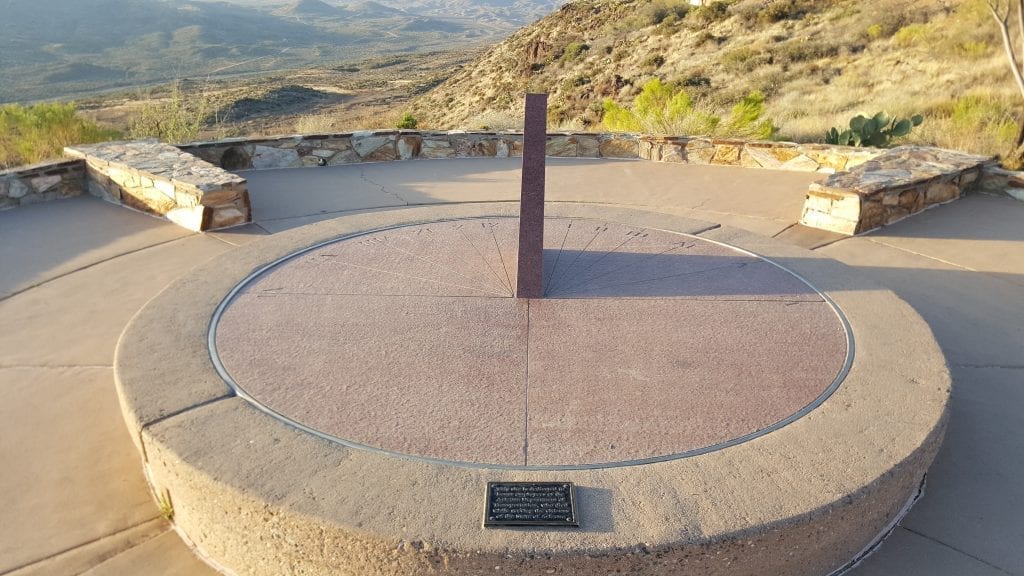 That night I returned to the Mountain Shadows golf resort, and went to the on-site burger buffet bar with my mom her company had catered. I met some of her coworkers and got to hear and understand more about what her company does. There was also glow/strobe light putt-putt the resort had set up on putting green nearby.