EarthX Expo 2018 – Day 1 & 2 Summary
After my eco-inspired road trip, I had a hard time getting involved with sustainability initiatives in the Dallas Metroplex area compared to my time in Oregon. However, during Earth Day weekend, April 20-22 (with Earth Day on April 22), Dallas hosted its annual EarthX Expo, and I was excited to attend for my second year in a row!
"The festival, formerly called Earth Day Texas, is the world's largest environmental festival, having drawn as many as 130,000 people. The main festival costs $5 and runs from Friday through Sunday at Fair Park.
But there are also two weeks' worth of events, including a film festival and professional conferences that aren't open to the public.
The three-day expo draws the general public with a tiny house village, a petting zoo, goat yoga, a scuba diving pool and about 1,000 exhibitors. At the same time, the festival is hosting conferences to discuss sustainability initiatives in the oil and gas industry and the E-Capital Summit to link investors with clean technology startups." – Dallas Morning News Article
Last year in 2017, I went to EarthX for networking purposes and to drum up new business for the marketing agency I was working at. And the experience was more than inspiring getting to talk with hundreds of vendors/exhibitors, touring the tiny house community, watching some award-winning documentaries, and seeing cutting-edge sustainability initiatives and technologies!
This year in 2018, the expo was more public-facing technology focused, an emphasis on virtual reality and augmented reality (VR & AR), in order to attract a higher attendance of visitors. It also "featured over 800 green exhibitors, expert speakers…and a film festival – plus a Tiny House Village, Outdoor Adventure Zone, Eco Auto Show, live music including The Earth Harp Collective and more." – Top Things to See at EarthX 2018 – WFAA Article
EarthX Day 1 – April 20
This was the main entrance to the EarthX expo at Fair Park, made from blue milk crates and upcycled pallets – which were architectural themes throughout the expo builds and structures!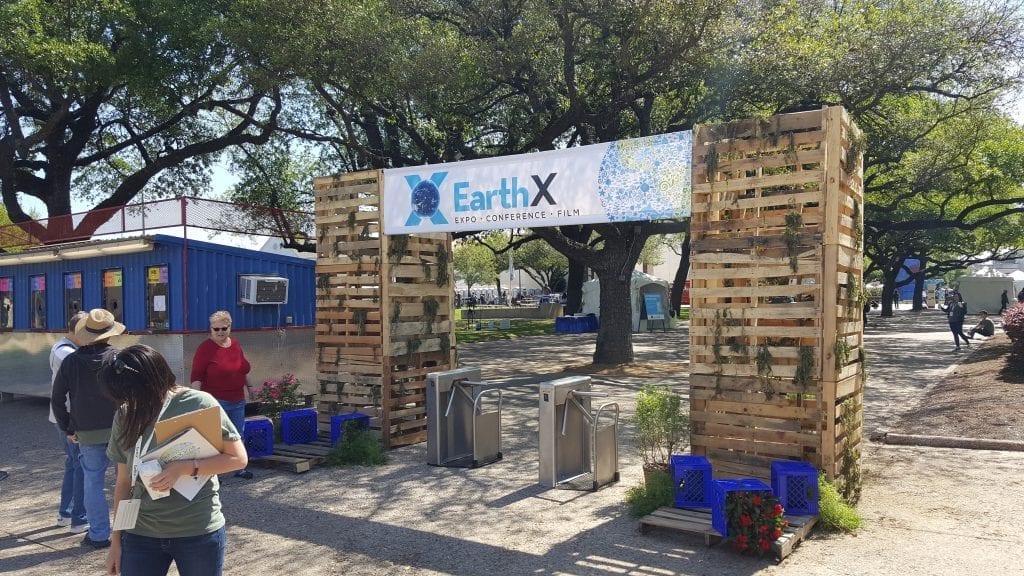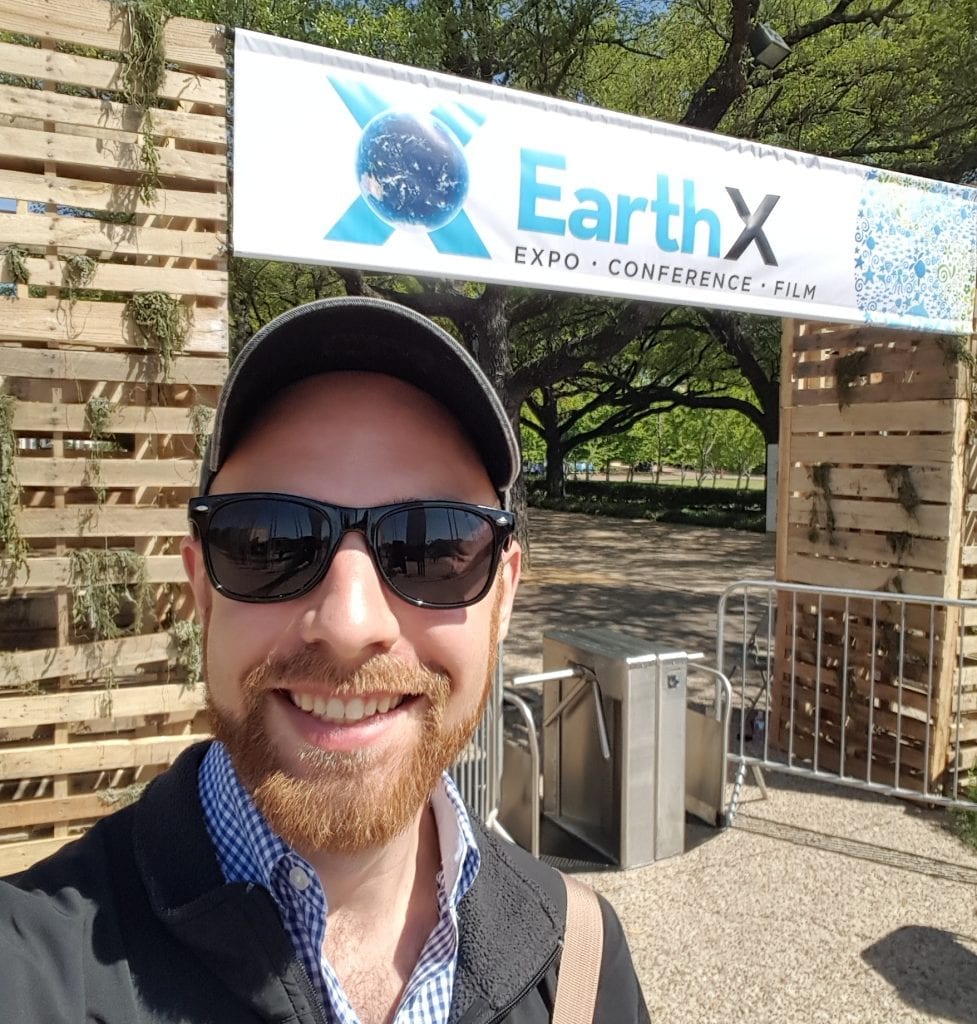 This artistic sculpture exhibit was made by Herb Shapiro, an art activist, highlighting humanity's plight with water usage and over-fishing the oceans.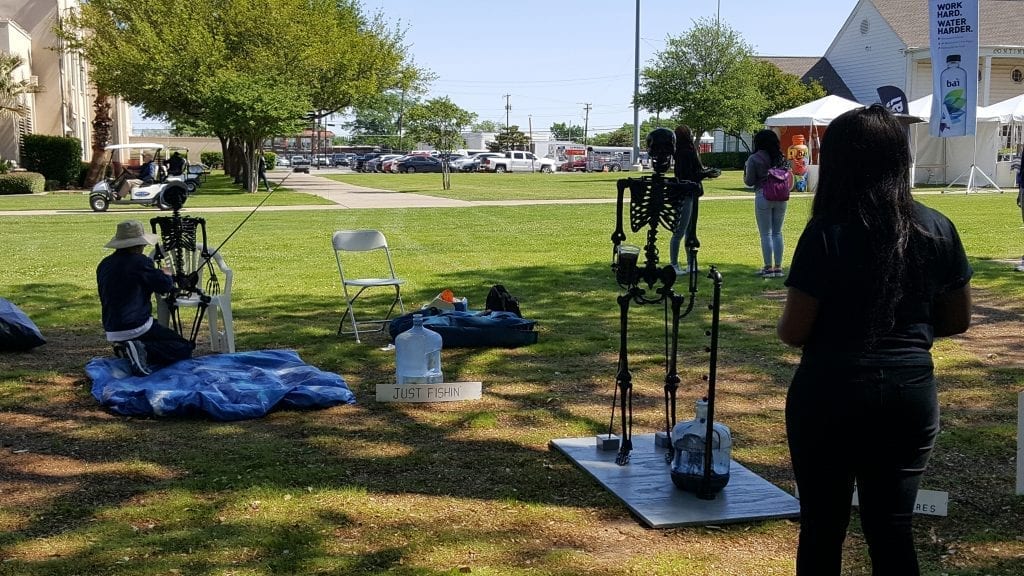 "Soulgood is the new healthy, organic, vegan and vegetarian food truck serving Dallas/Fort Worth. We travel to neighborhoods, offices, parks and festivals where we are invited. We don't have one location – we roll with you. We serve healthy and delicious breakfast, lunch and dinner items made with ingredients from local farms and gardens like Bonton Farms, Sunny South Dallas Gardens and more. Come and get your favorite vegan and vegetarian burgers, street tacos, not dogs, pancakes, oatmeal, vegan cupcakes and much much more!" — Soulgood Webpage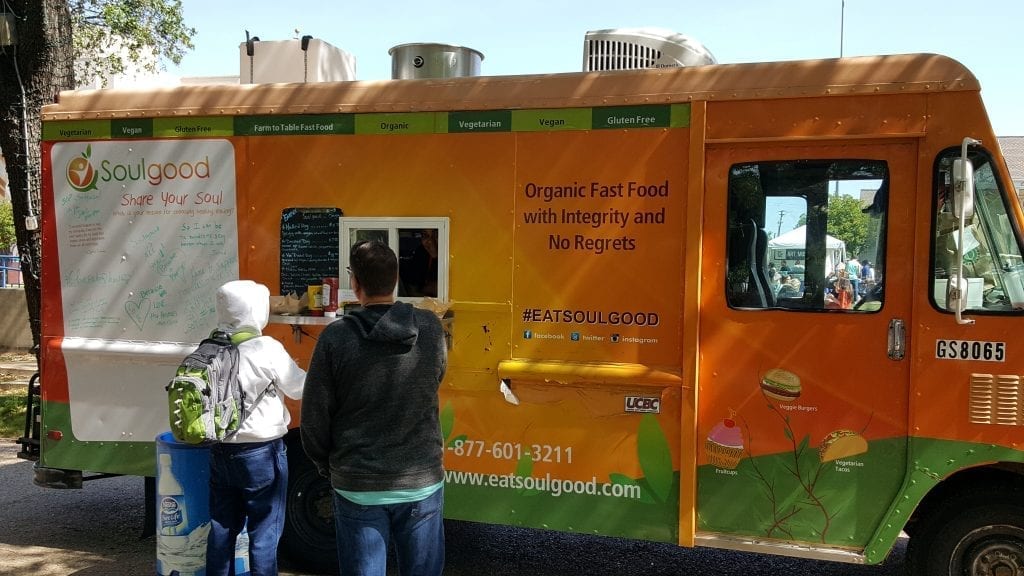 "In 2013, founders Alma Rangel and Maribel Rubio started a plant-based lifestyle. This came about after years of trying different fad diets to lose weight and improve their overall health. With less than stellar results, they started looking into following a plant-based diet. With documentaries such as Forks Over Knives and Food Inc., among other educational resources, they soon found out the lifetime benefits brought about by adopting a plant-based diet.
Not long after their journey began, they realized plant-based options were limited when dining out. This gap was especially felt in events such as concerts and festivals. There were limited options available and the ones available were not all that healthy. This is how the idea for starting the food truck came along. If healthy plant-based options were not available, they were going to offer those options themselves!" — Down to Earth Webpage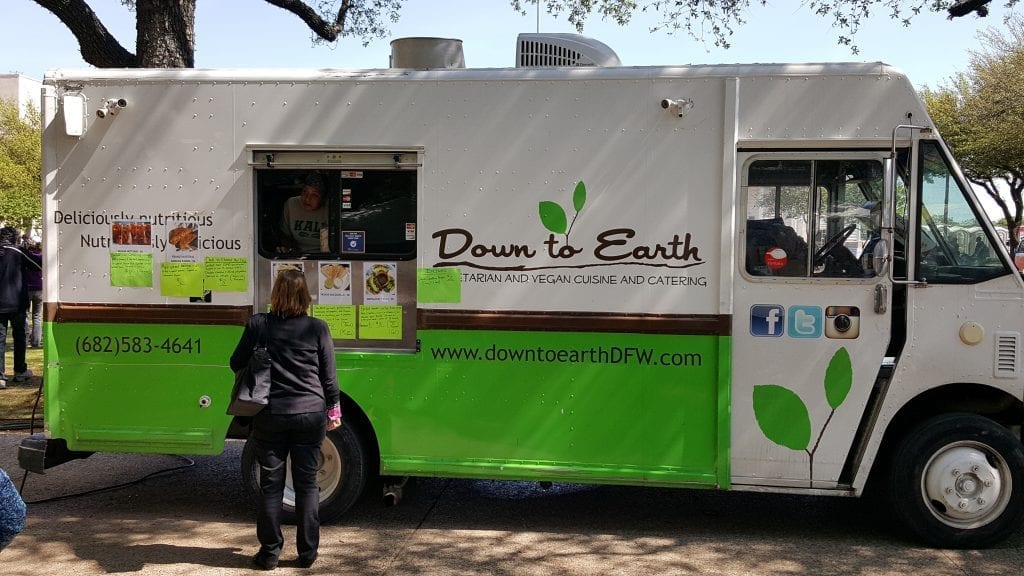 Here's a view of one of the main exhibition halls with some of the exhibitors and presentation spaces!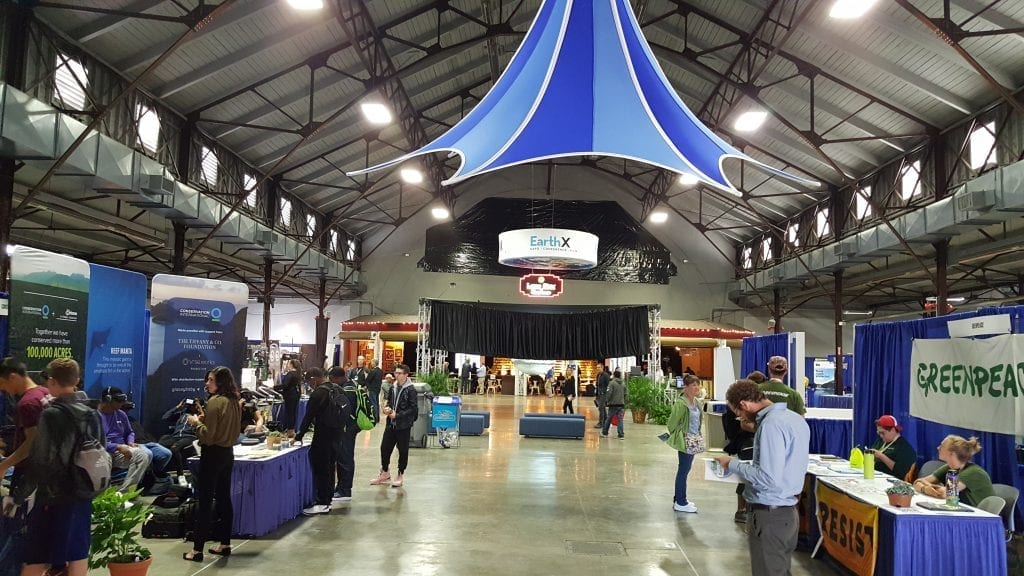 Conservation International's booth featured several VR stations that showed various environmental short films, like Under the Canopy and many others!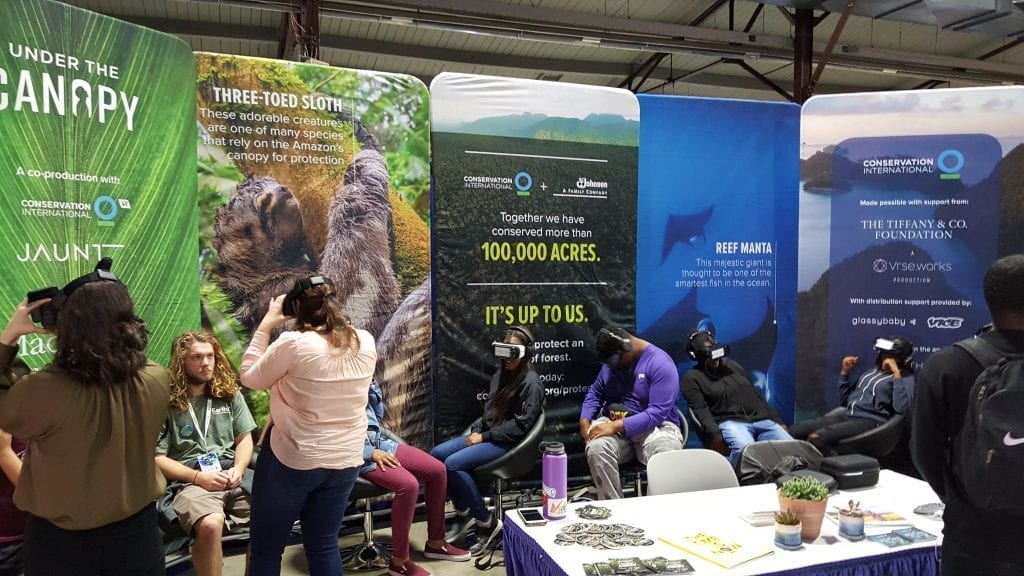 This was the broadcasting booth where interviews were conducted with speakers, vendors and special exhibitors, and streamed online.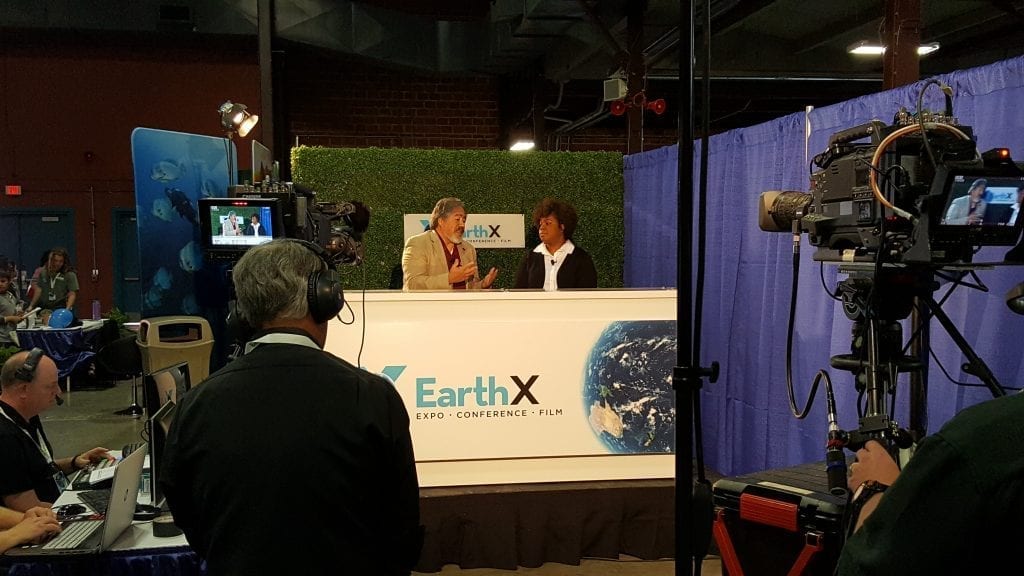 Wildlife Protection Solutions is an international non-profit organization that provides technology and resources for the conservation of endangered species. They had VR headsets showing their camera feeds of animal encounters and poacher spottings!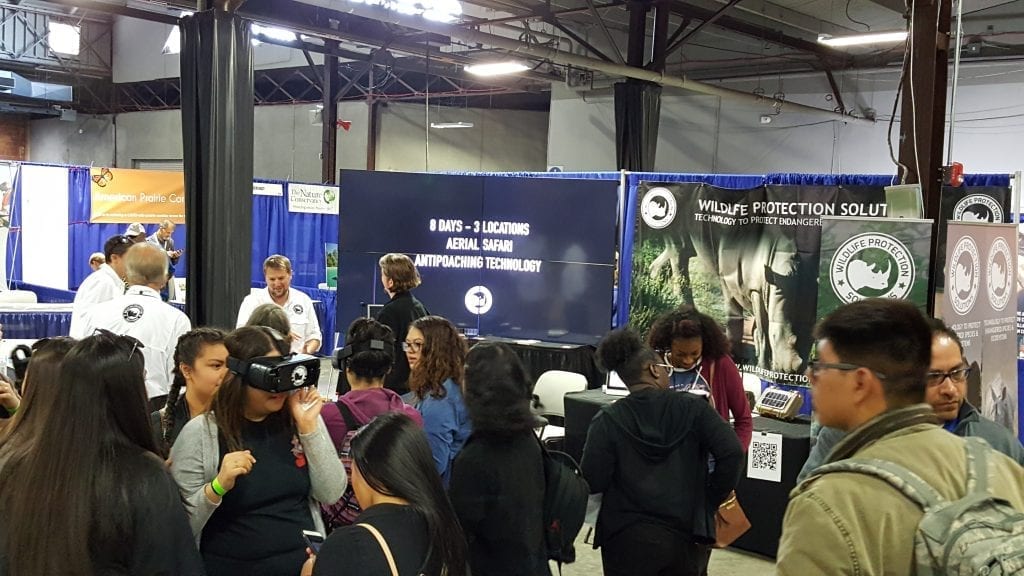 IAMWILD is a global platform that uses partial profits/contributions from art, products & experiences to connect business and conservation. Their GIF photo booth was really popular with the teens.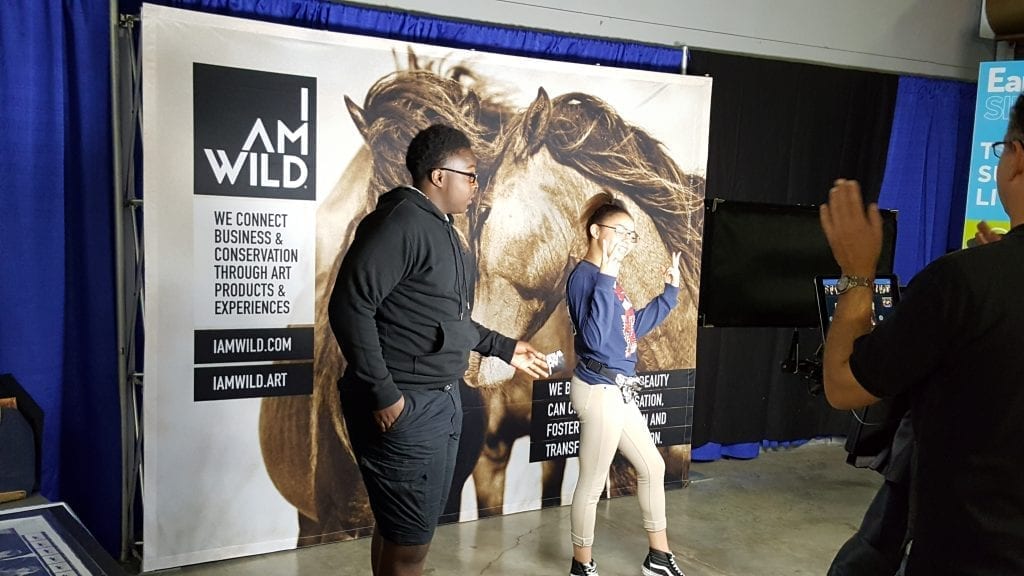 There were several mascots onsite, including this blue goose as well as a walking tree-person.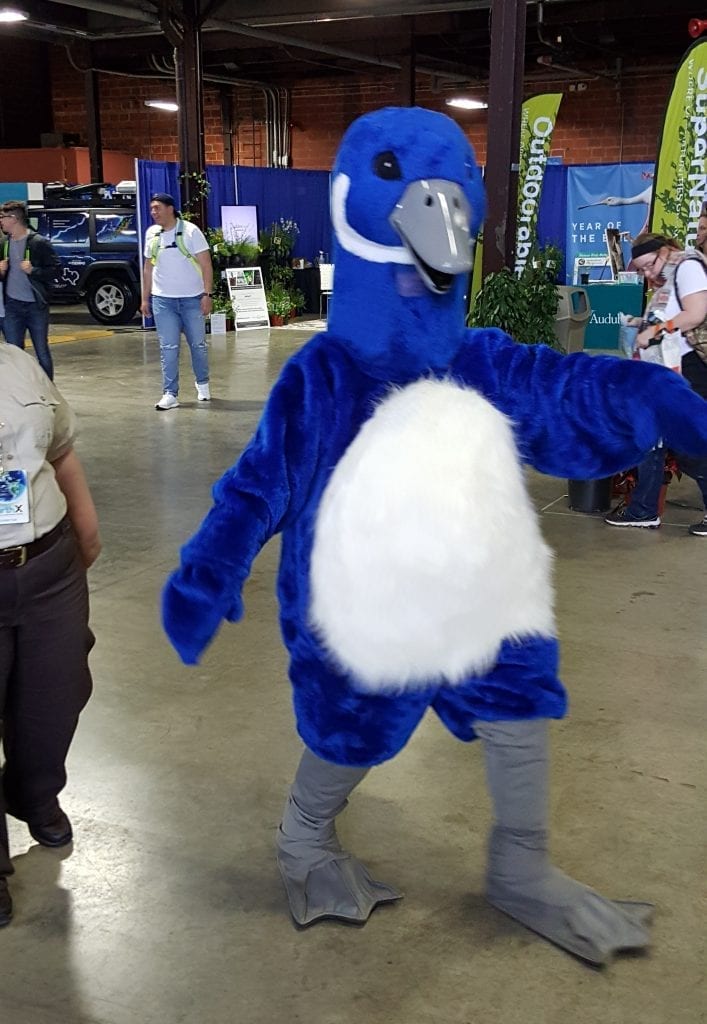 "This display is a valuable means of advertising the Operation Game Thief message- You can make a difference in the fight against poachers. Your contributions make it possible to introduce the "Wall of Shame" to Texans all over the state.
The "Wall of Shame" displays examples of major, intentional acts of poaching. Luckily, in each of these cases, the violators were apprehended and prosecuted. Unfortunately, too many others are getting away with their crimes. This display is viewed by thousands of people every year." — Operation Game Thief Webpage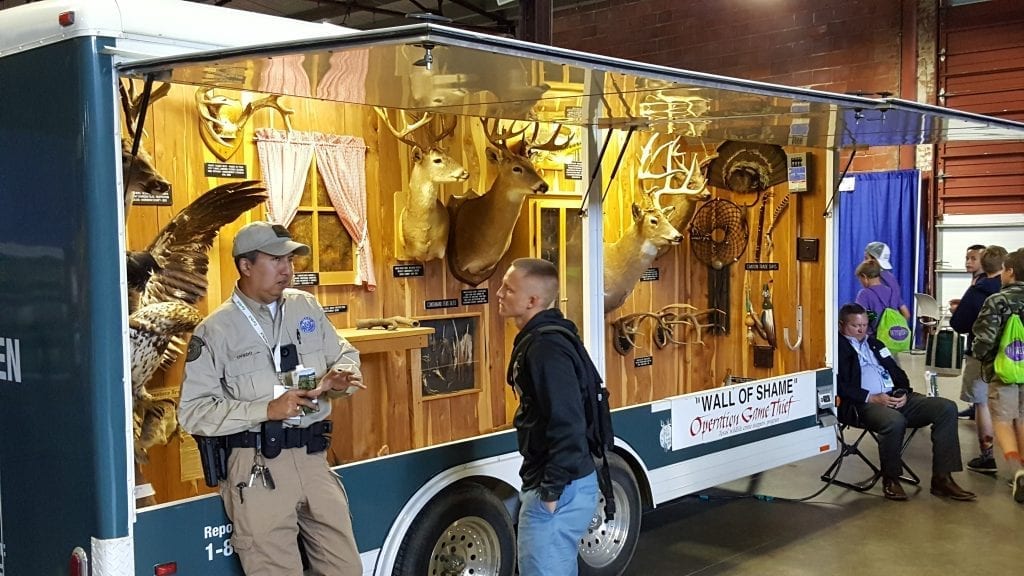 This display booth highlighted the vanishing open green spaces in Texas with the expected growth rates, showing spaces in 1982, 2012, and a projection for 2050!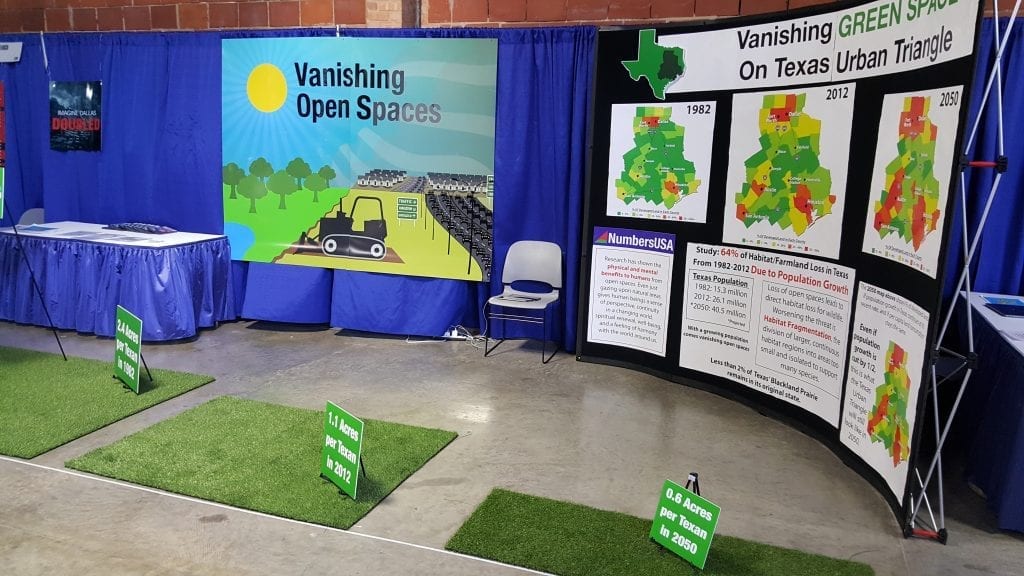 This booth had a microscope showing microscopic creatures common in most Texas waterways.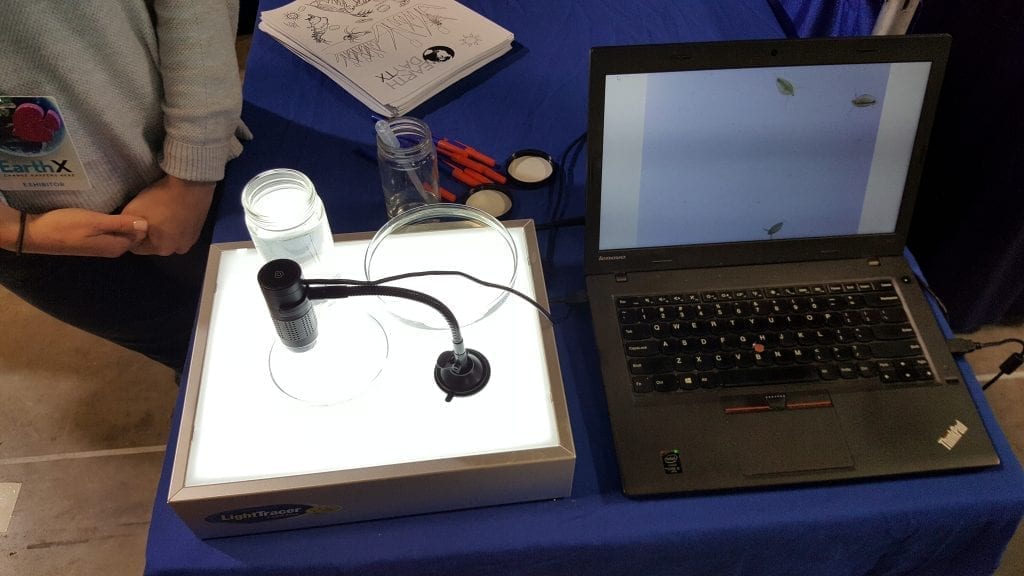 The National Audubon Society – Texas Chapter Representatives laid out plants native to Texas that help create vital habitats for bird conservation.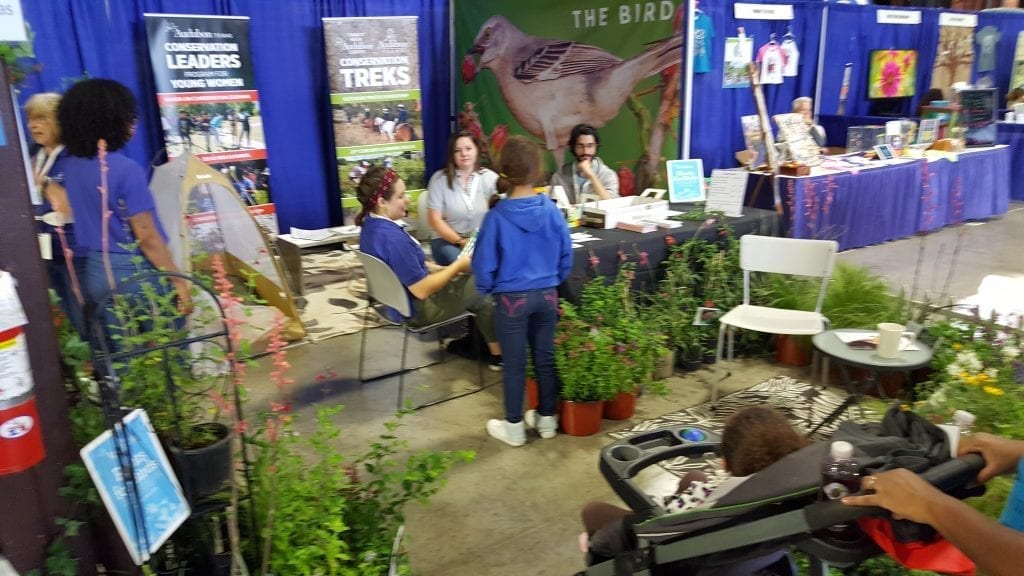 The Sea Shepherd Conservation Society (SSCS) is an international non-profit, marine wildlife conservation organization that conserves and protects ocean ecosystems and species. Their booth had plenty of merchandise for sale and activist Paul Watson spoke on one of the EarthX panels.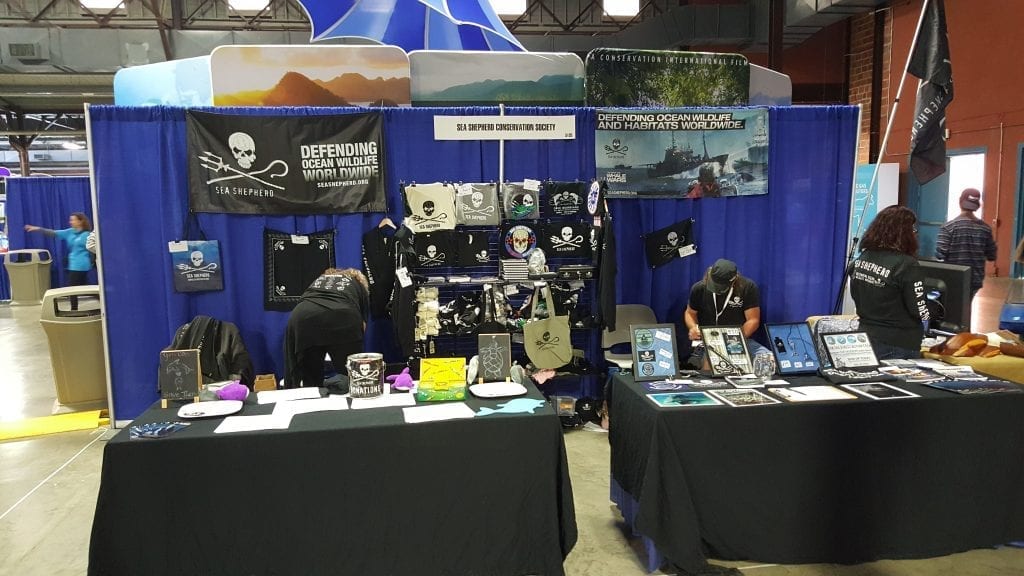 "EarthxInteractive will take visitors on wild immersive journeys—swimming with dolphins in the ocean, dancing with flamingos, exploring the most remote islands on the planet and trekking through the jungles of Africa to defend wildlife—all in virtual and augmented reality. Audiences can explore nature, experience adventure and protect endangered species and the planet—all through today's most exciting emerging art, media and technology." — EarthxInteractive Zone Webpage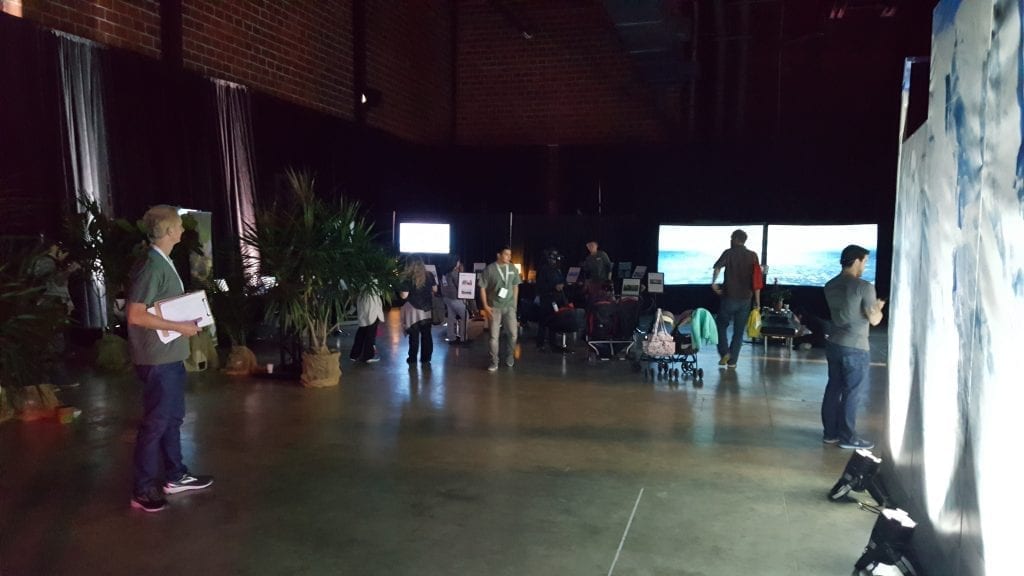 "During the exhibition, Yoshioka gave an introduction to Ecoship at EarthxOcean Conference, designed to increase awareness of the important roles oceans play in our daily lives, kicked off by a plenary session presented by renowned speakers including oceanographer Dr. Sylvia A. Yoshioka also spoke at one of the main stages, Centennial Stage, where attendees got inspired by Ecoship's boundary-defying technology such as 10 retractable sails, 6,000m2 of solar panels and disco with kinetic dancefloor that generates electricity." — Peace Boat Ecoship Webpage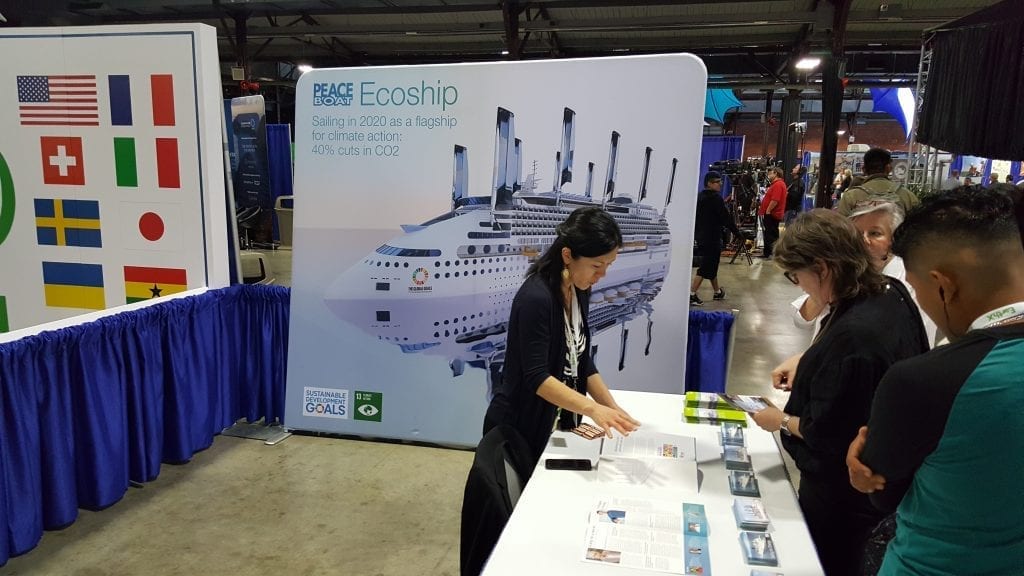 This interactive booth allowed guests to power the lights and model wind turbines in the display by peddling on bikes attached to the exhibit!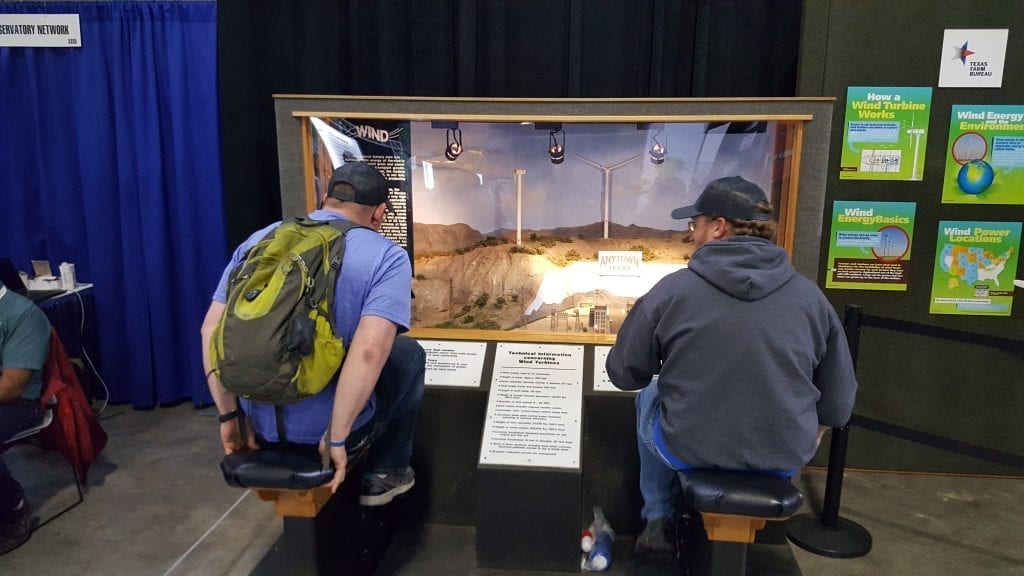 "Texas Farm Bureau's Mobile Learning Barn is the perfect opportunity for county Farm Bureaus to tell it at agricultural fairs, Ag Days, county livestock shows and schools.
The trailer can feature up to seven different crops and livestock, including corn, cotton, grain sorghum, pork, cattle and others. Samples of different commodities and their by-products are also displayed. It's not only visual, but interactive, as well." — Texas Farm Bureau Webpage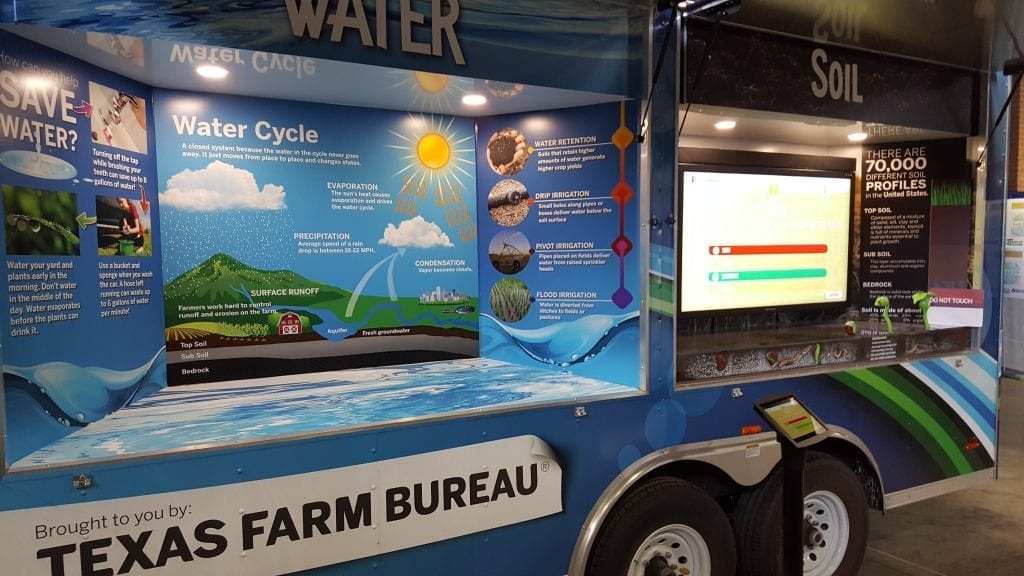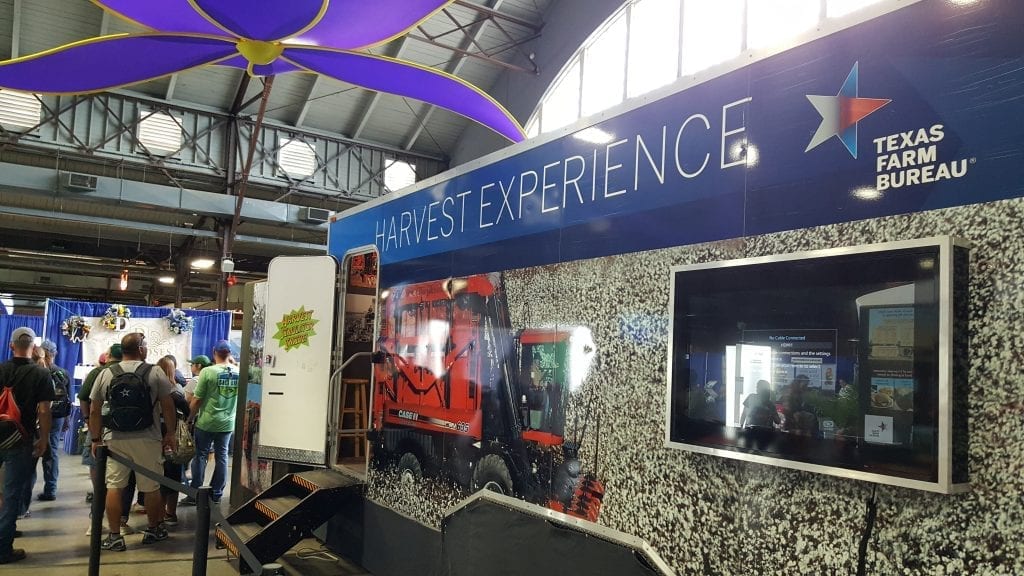 I found the Texas A&M Agrilife booth to be very knowledgeable, as both of the booth representatives were Master Gardeners!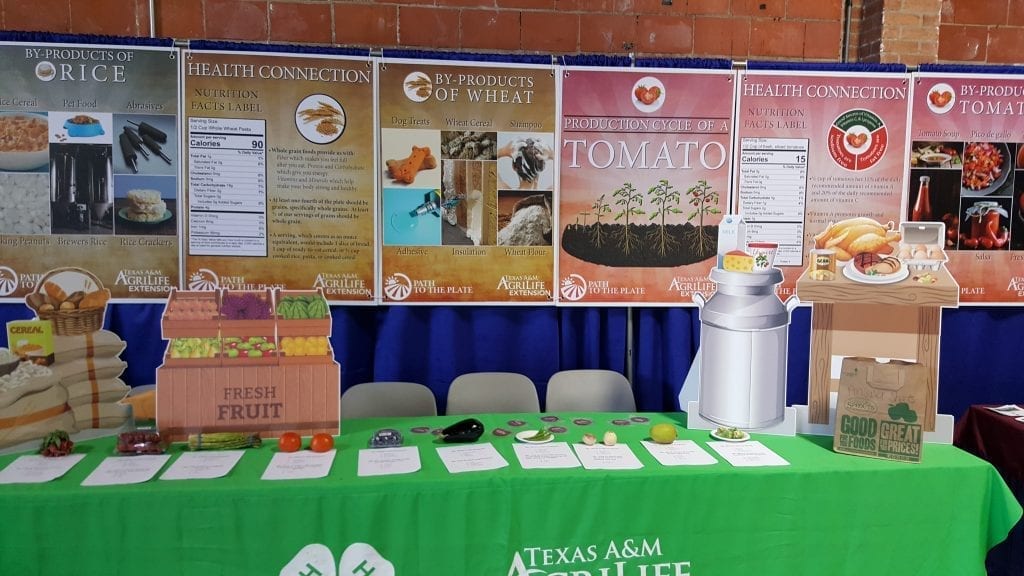 At Paul Quinn College, the school lost funding for their football team – so they converted the field into a school farm, called the We Over Me Farm!
"Located in a federally-recognized food desert, the Farm has produced and provided more than 30,000 pounds of organic produce since its inception in March 2010, and no less than 10% of this produce has been donated to neighborhood charitable organizations. The rest supports community members, the College, and restaurants and grocers throughout Dallas.
In addition to providing fresh, healthy, affordable food options for its surrounding residents, the Farm strives to improve communities throughout the metroplex by providing hands-on educational experiences for youth and adults alike to promote healthy eating, improved food access, and environmental stewardship." — Paul Quinn College Webpage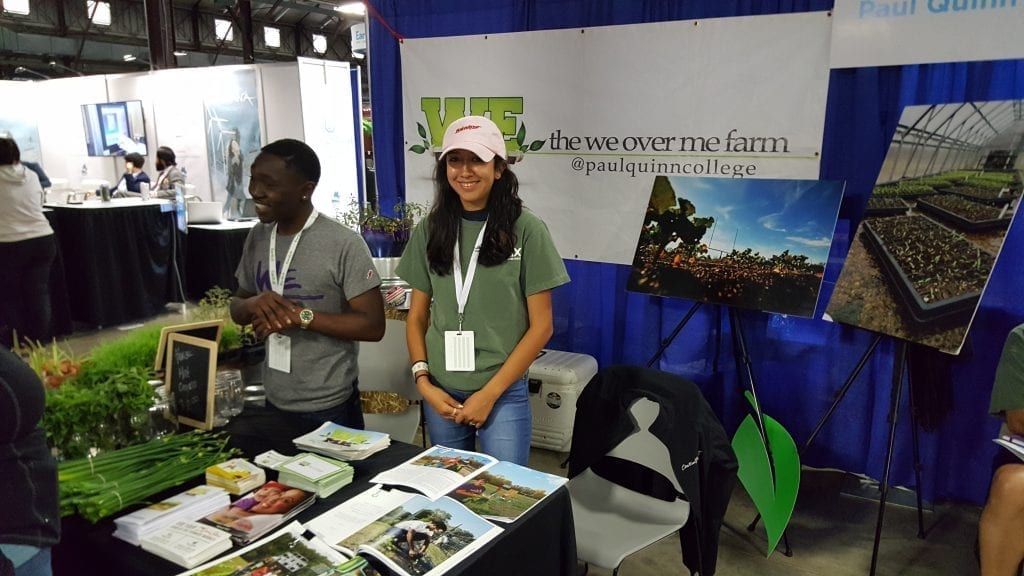 This was the geode booth, where guests could buy and crack geodes right at the booth!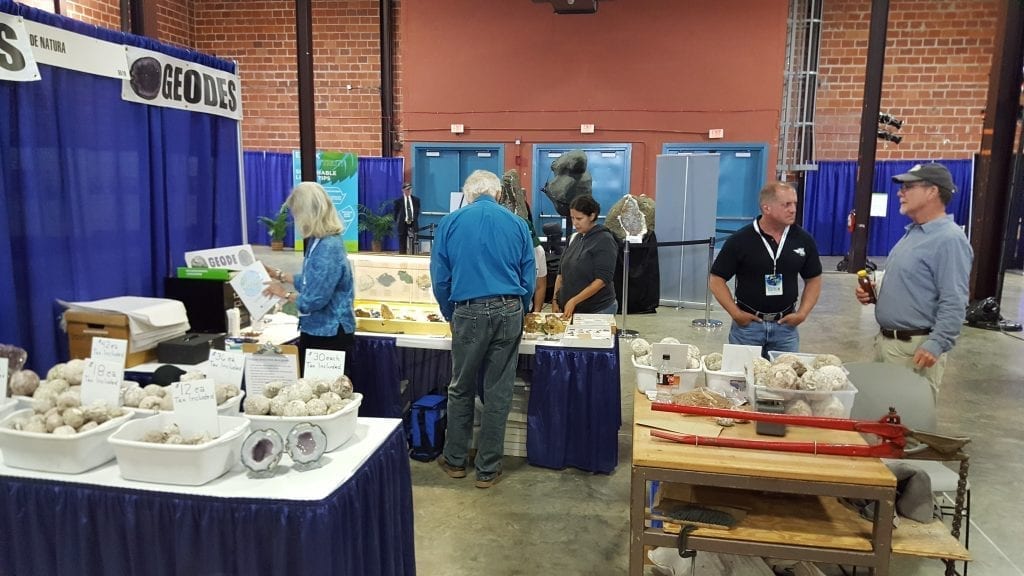 These two booths, Seeds of Change – which provides sustainable solutions for education, agriculture & the environment in an international setting, and Bonton Farms – an urban farm in a South Dallas food desert neighborhood, where across from the School of Permaculture Booth.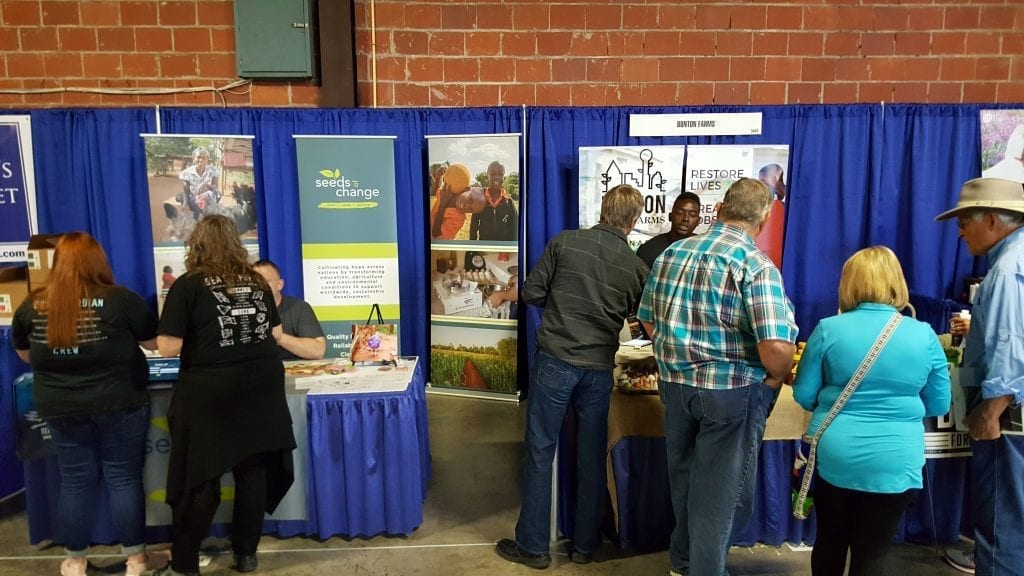 One of the bird rescue and sanctuary booths brought several birds of prey with them to showcase to guests – like owls and falcons!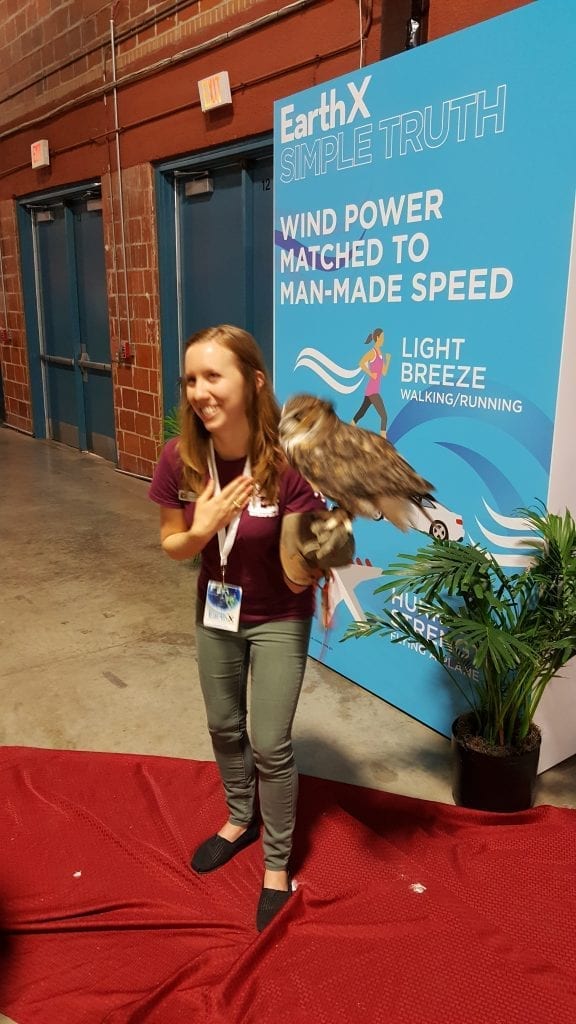 The Texas Beekeepers Association works with scientists, educators, vendors, honey packers and others interested in the promotion of Texas Beekeeping and Real Texas Honey, and is committed to representing Texas beekeepers. They brought in a live beehive display for passing guests, which really attracted the children!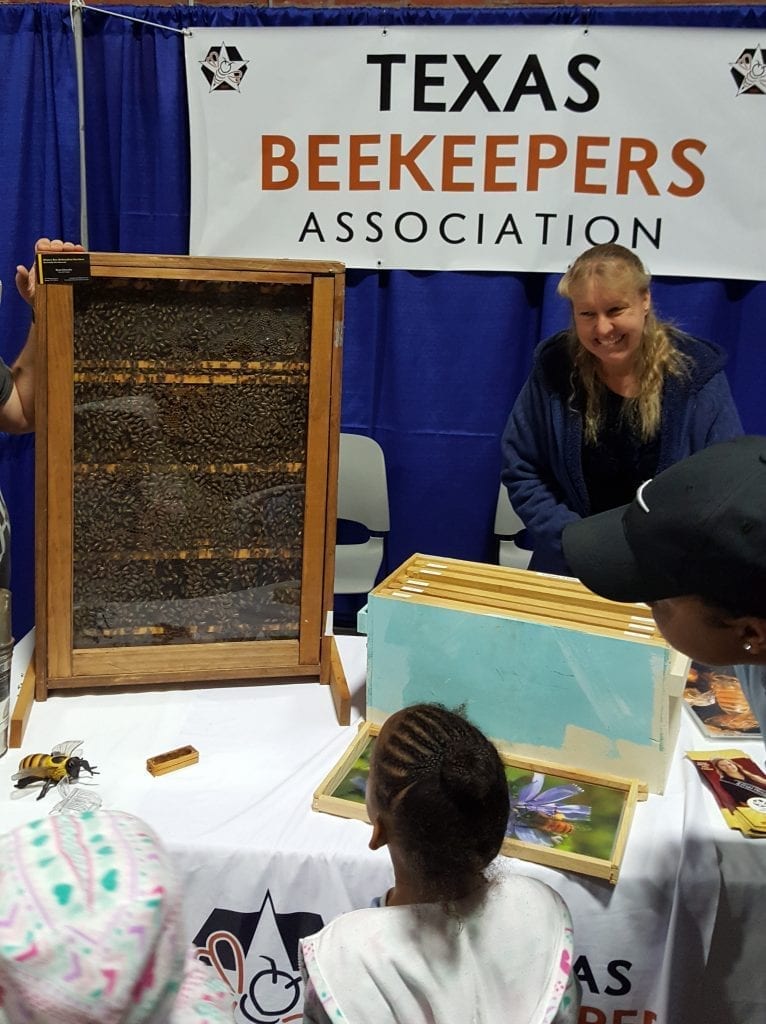 "Students at SMU's Hunt Institute have transformed an old camping trailer into an experimental mobile greenhouse that was introduced at Earth Day TX 2017 in Fair Park in Dallas.
Nicknamed "Evie," the converted Shasta camping trailer has been redesigned to grow food, allowing students to research the problem of food deserts – the lack of fresh produce and healthier food options, usually affecting lower-income communities." — SMU Press Release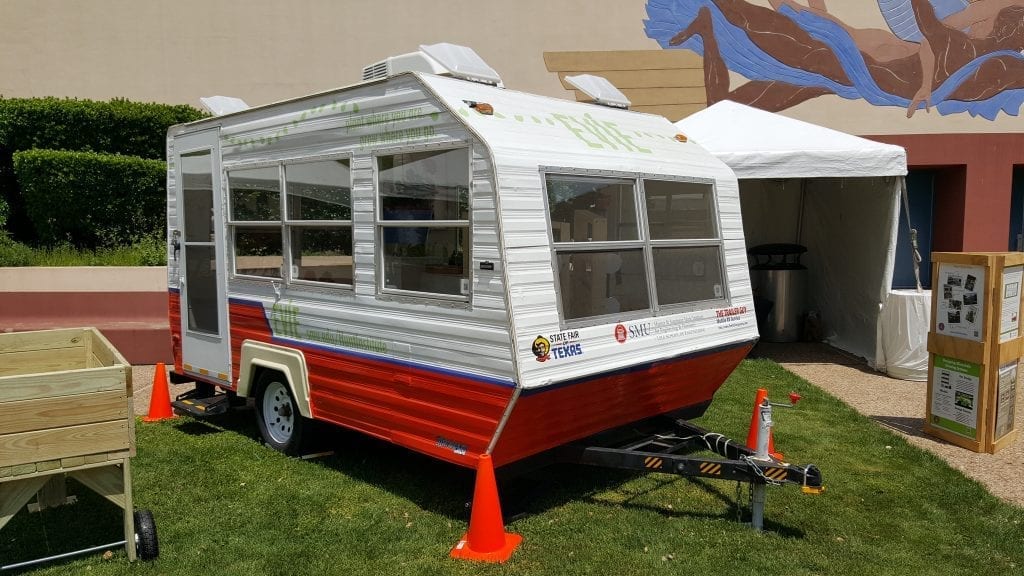 "PHASE I was completed in time for Earth Day TX 2017. It consisted of retrofitting the trailer and converting it into a mobile greenhouse. Over the summer, the plants inside were unable to live due to water issues. The take-away for the design team was to incorporate automated systems into Phase II that will control the watering of the plants.
PHASE II begins Fall of 2017 at the Hunt Institute in Lyle School of Engineering. This phase is focused on optimization of the cooling system, watering system, and interior growing systems." — SMU Webpage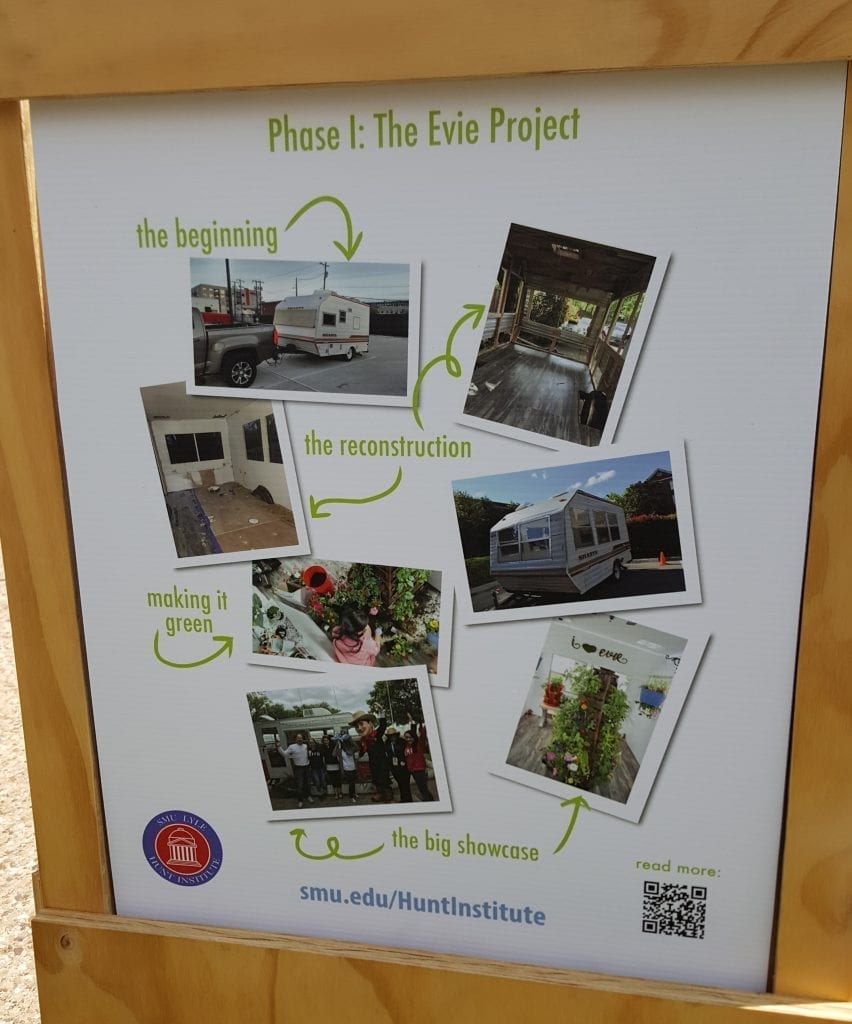 This was an inflatable education tunnel highlighting the importance of soil in a healthy landscape.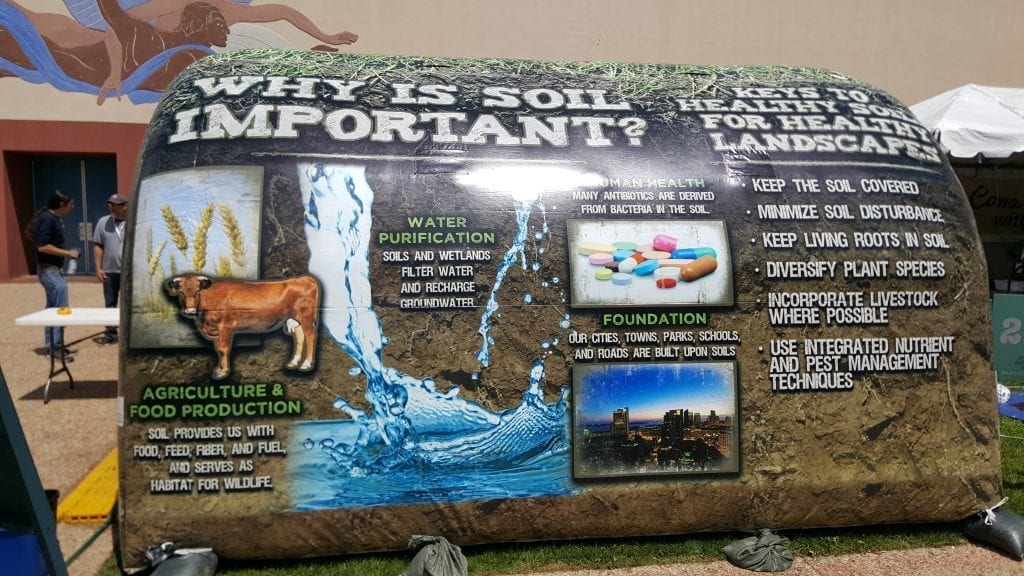 EarthX brought in several local artists, like IZK Davies, who painted this rhino on strectched plastic with aerosol paint, called Wraptiti! IZK was the first artist to teach 'street art' at the Dallas Museum of Art as well as Booker T. Washington High School for the Performing and Visual Arts.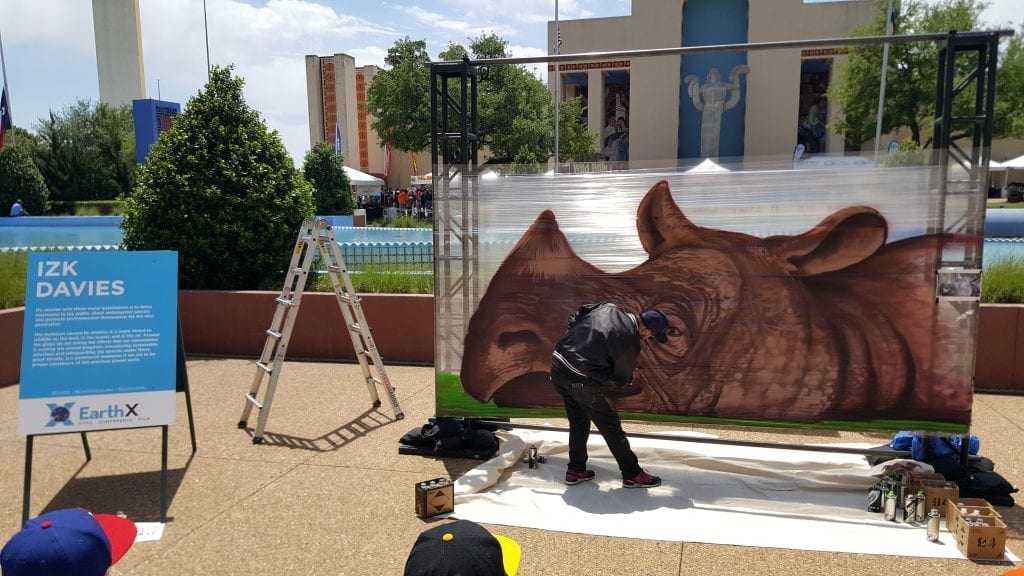 This was an information booth built from milk crates!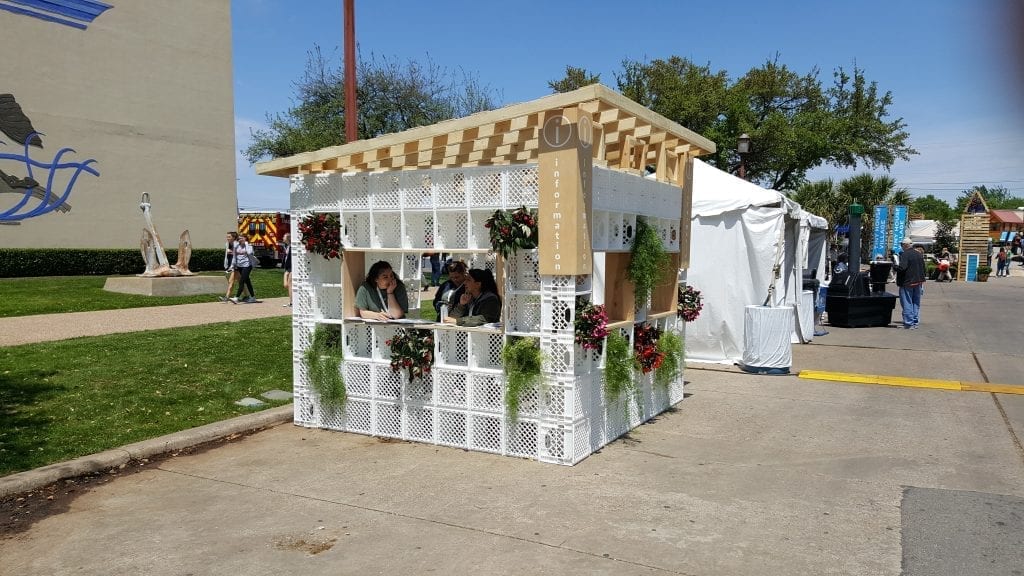 No sustainability green expo would be complete without environmental toilets!
"The ELOO®, although not a composting toilet, provides the right environment to treat and stabilize human waste by the natural processes of dehydration and evaporation. The waste is reduced into an inoffensive and harmless, dry, ashlike material…" — ELOO Webpage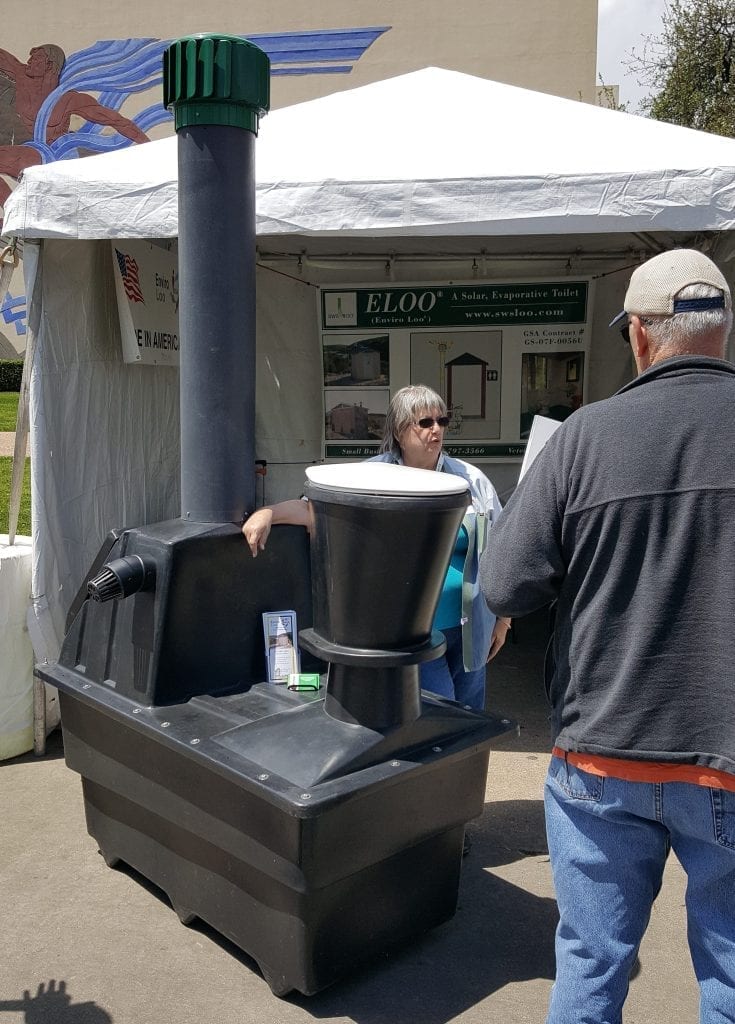 Here's a picture of a fraction of the onsite tiny house village open to the public!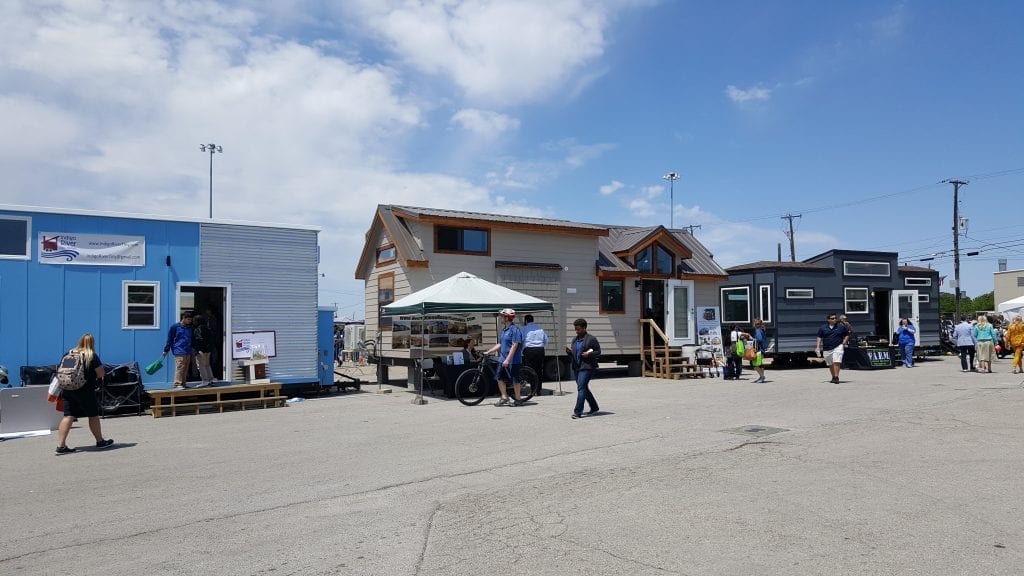 "EarthX will transform Fair Park with the Earth Harp Collective! The giant strings of instrument will tie into the architecture of Fair Park transforming the Court of Honor area into a giant instrument. Experience music from inside of the Earth Harp!" — WFAA Article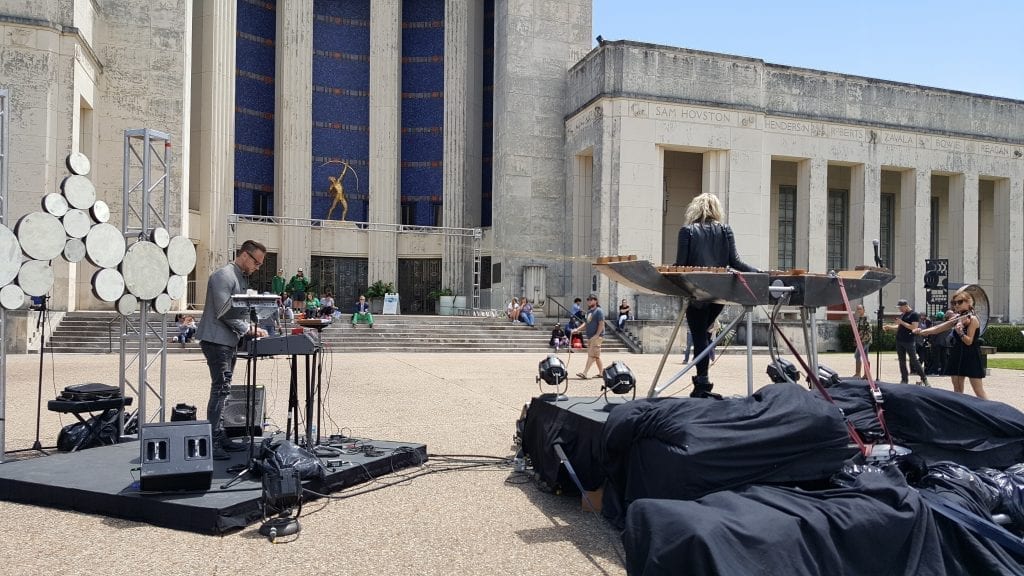 I REALLY LIKED THIS EXHIBIT!! I think open-source technology through architectural design to build community and neighborhood engagement is fascinatingly mind-blowing!
"Better Block Foundation is a 501(c)3 nonprofit that educates, equips, and empowers communities and their leaders to reshape and reactivate built environments to promote the growth of healthy and vibrant neighborhoods." — Better Block Foundation Webpage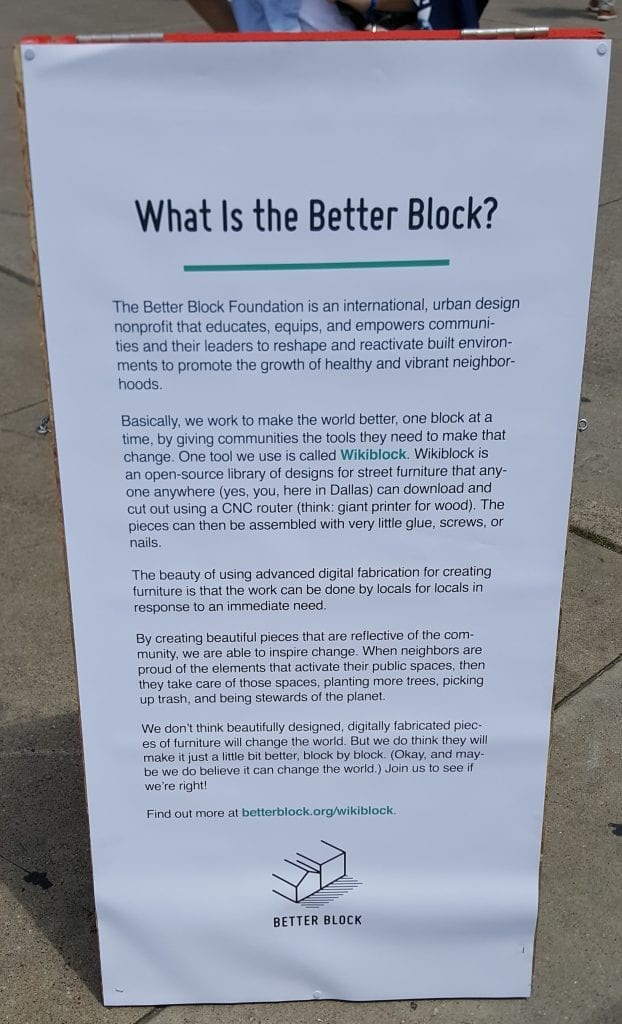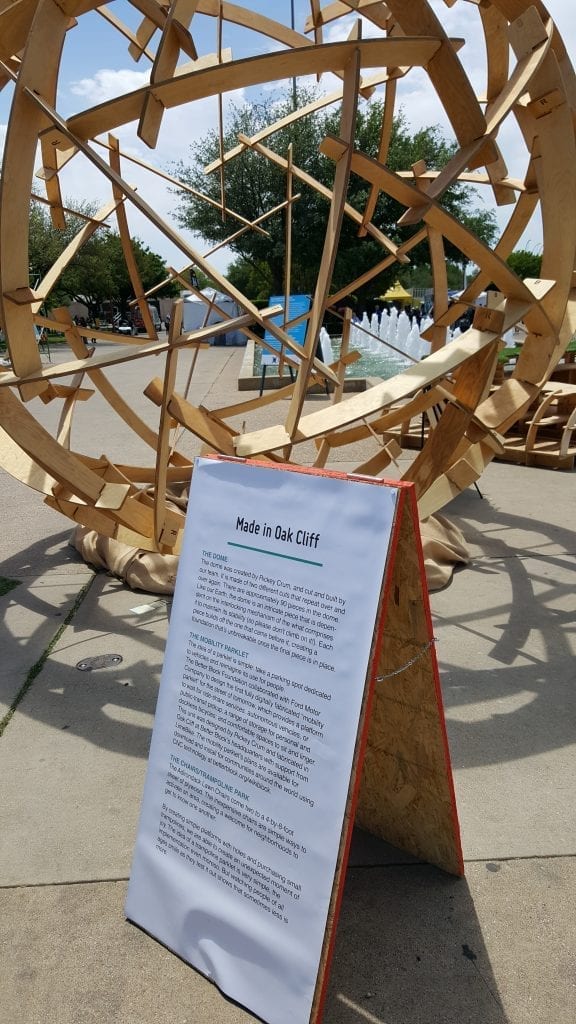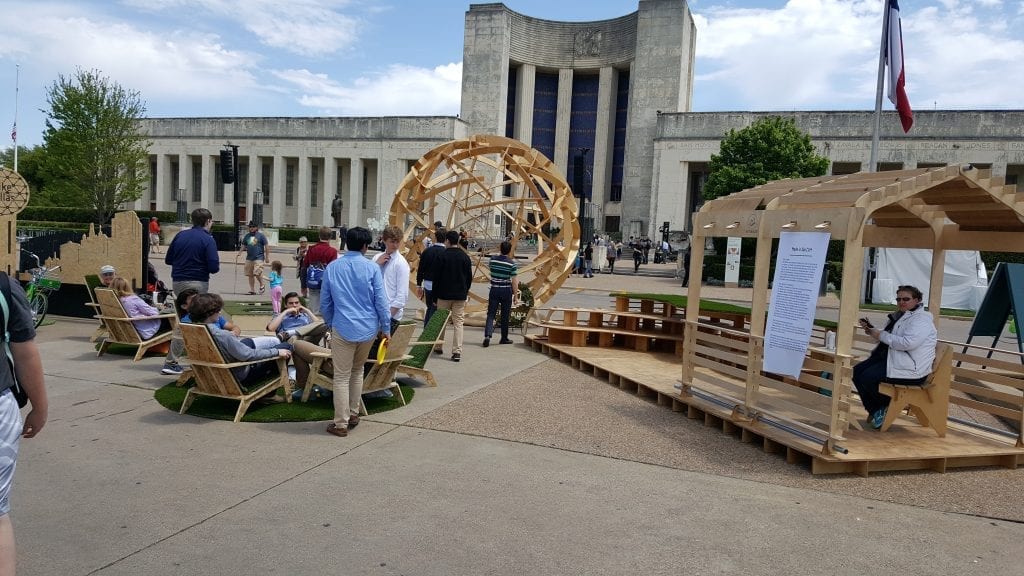 Green Mountain Energy's Sun Club donates solar panel and technology to deserving non-profits. Their booth featured a solar panel where guests could write messages or their names!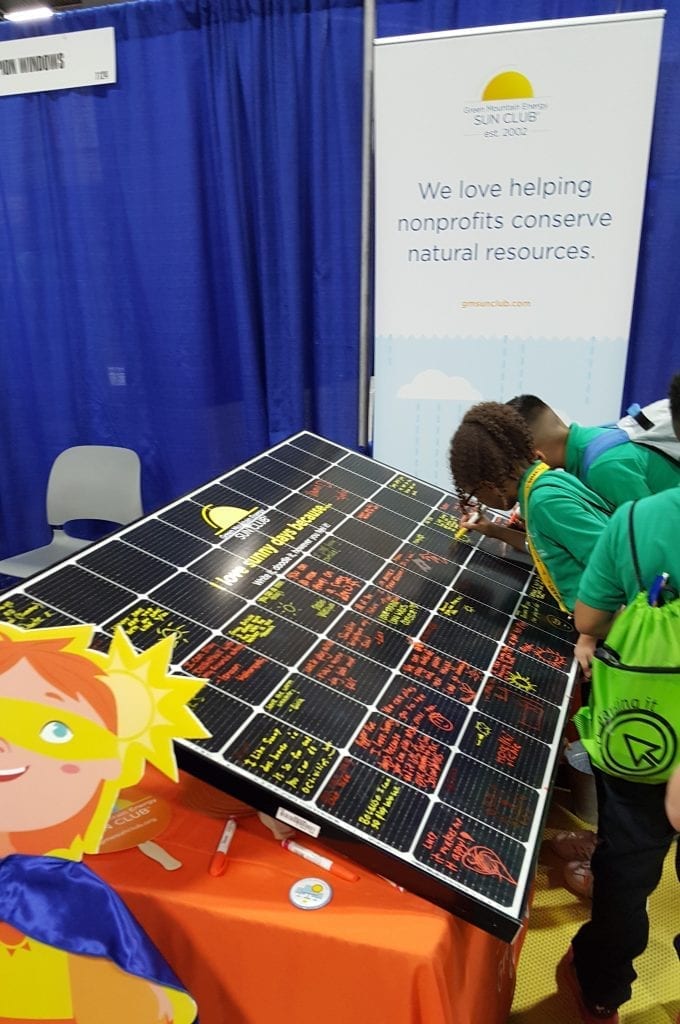 One of my favorite booths from last year, which returned this year, was the UNT Sustainable Interior Design booth – which featured projects created by students addressing issues like indoor air quality, natural light and reducing worker stress!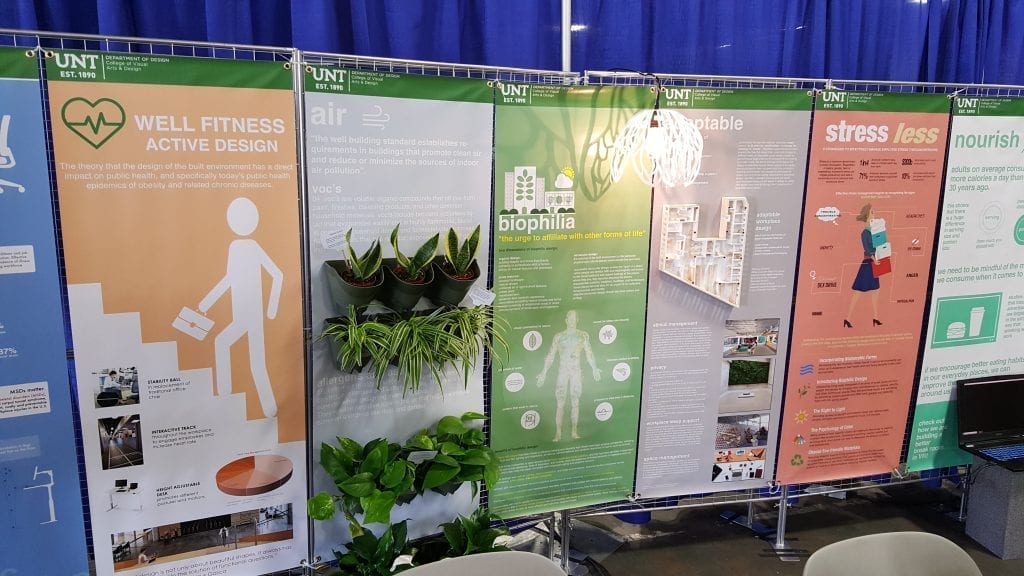 This is another one of my favorite organizations, Center for Maximum Potential Building Systems (CMPBS), which designs and tests innovative programs that integrate air, water, food, energy, and material systems to build healthy and sustainable communities. Unfortunately, they were still setting up the booth when I swung by on Friday, so I didn't get to talk to Pliny Fisk III.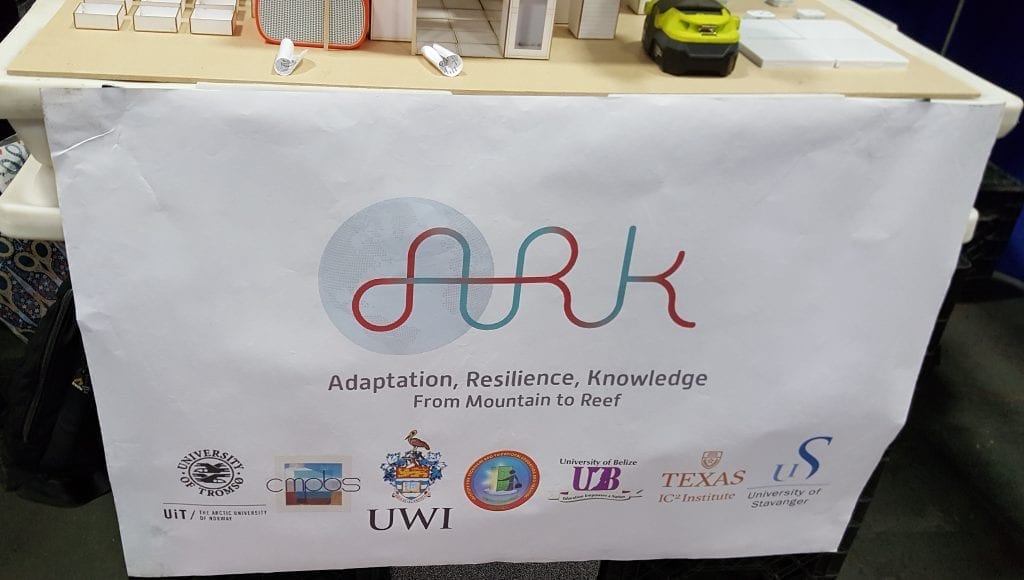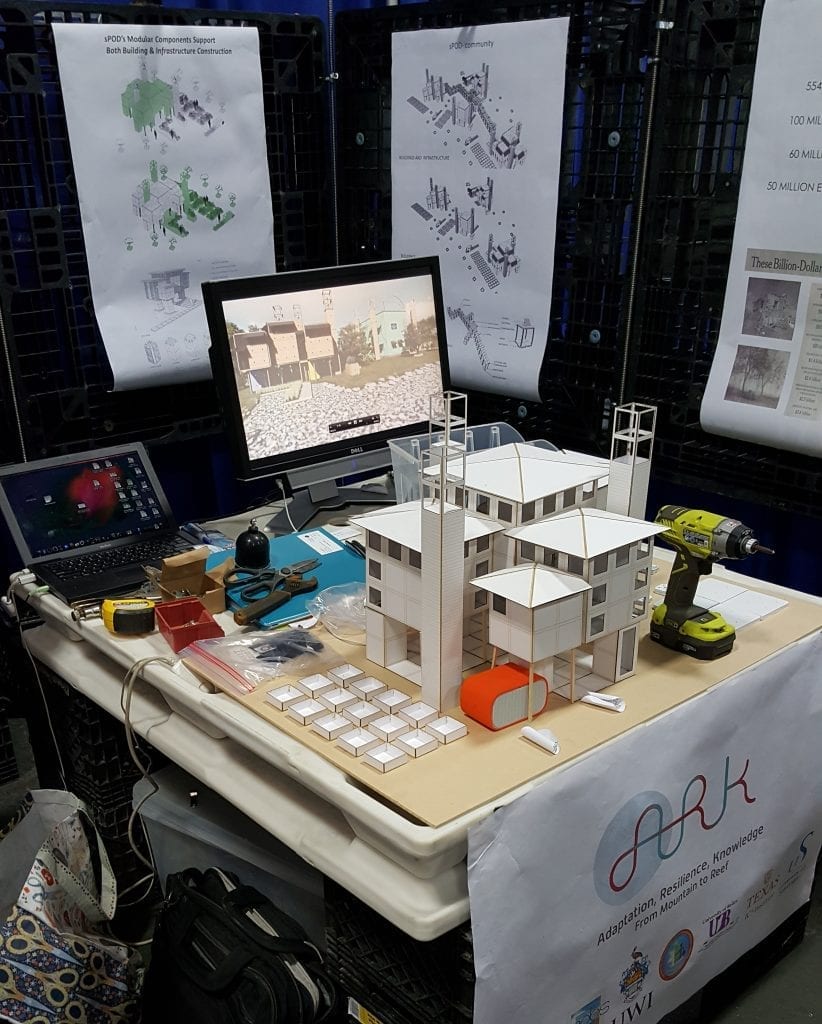 There weren't many landscape design booths, but Texas Oasis Landscape Design was one of them, and had a festive booth!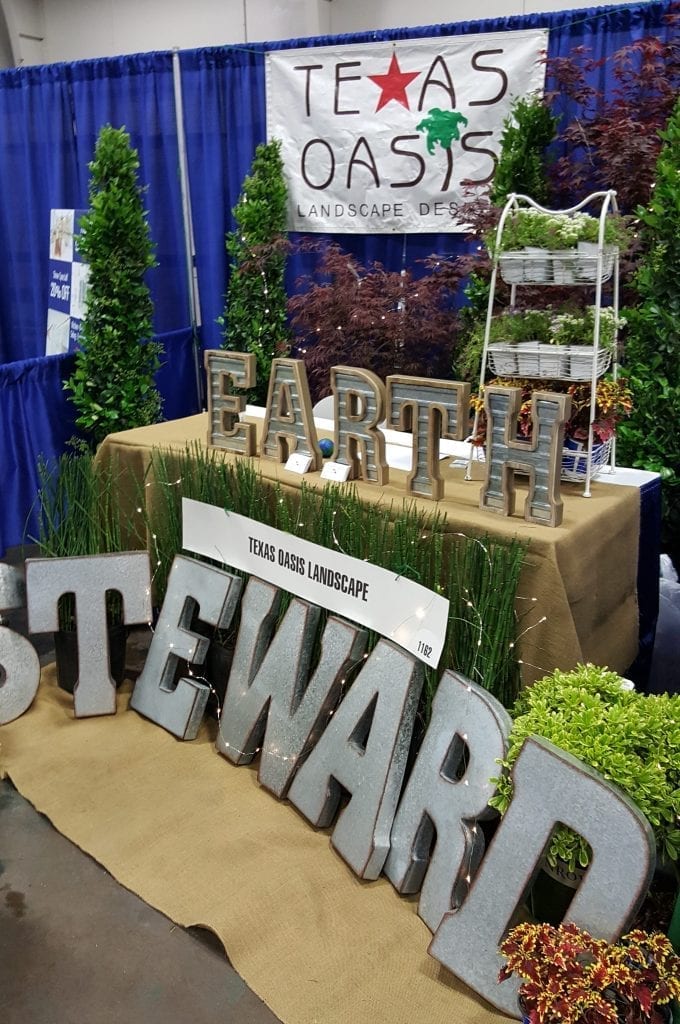 The North American Falconers Association brought several falcons for their booth!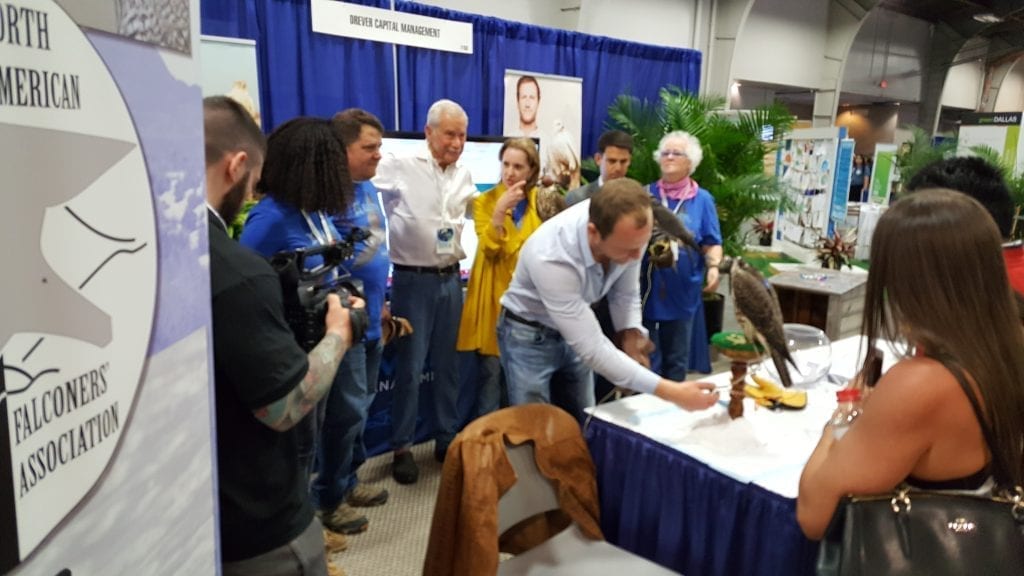 The City of Dallas brought in these "Green Dallas" displays, that showed some of the city's sustainable initiatives, park planning, and city green zones.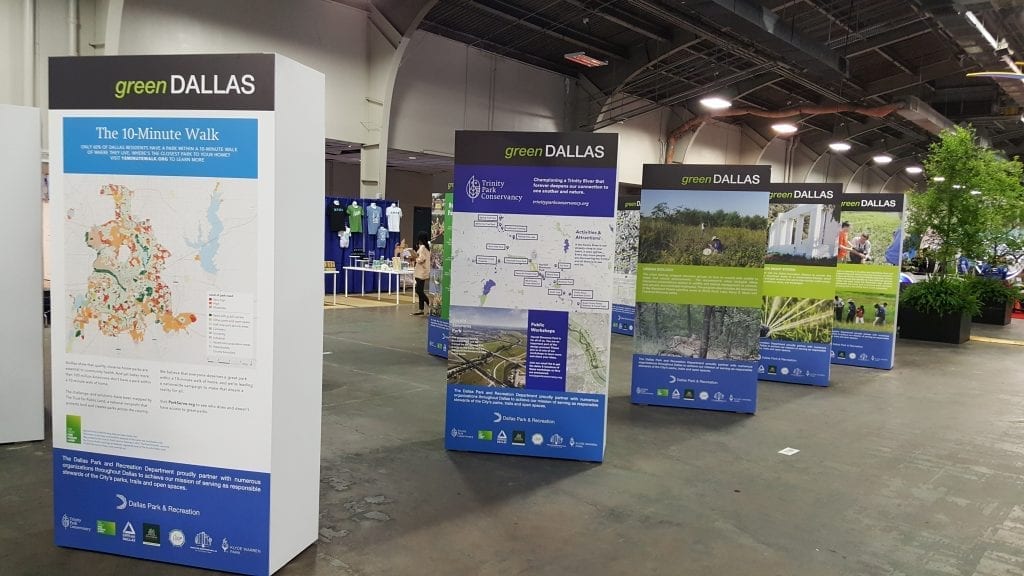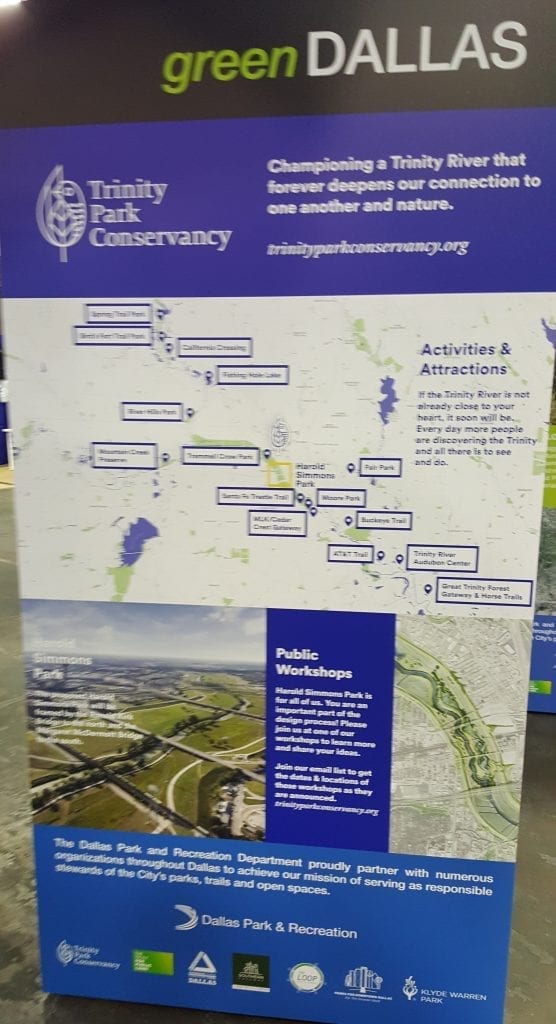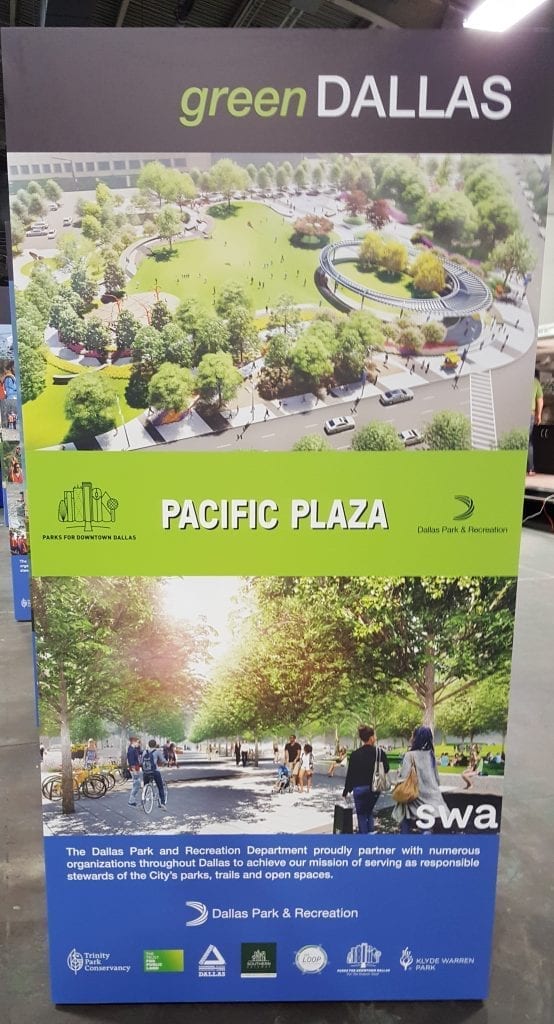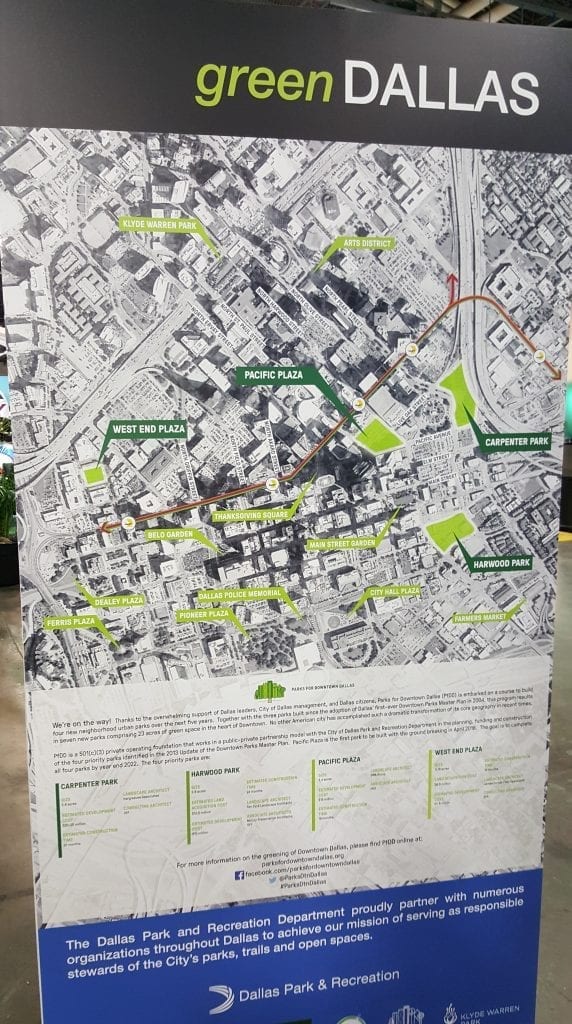 This was the entrance structure made from pallets and recycling bins to the EarthX Waste & Recycling Zone – featuring related exhibitors. See more about EarthX Sustainability here!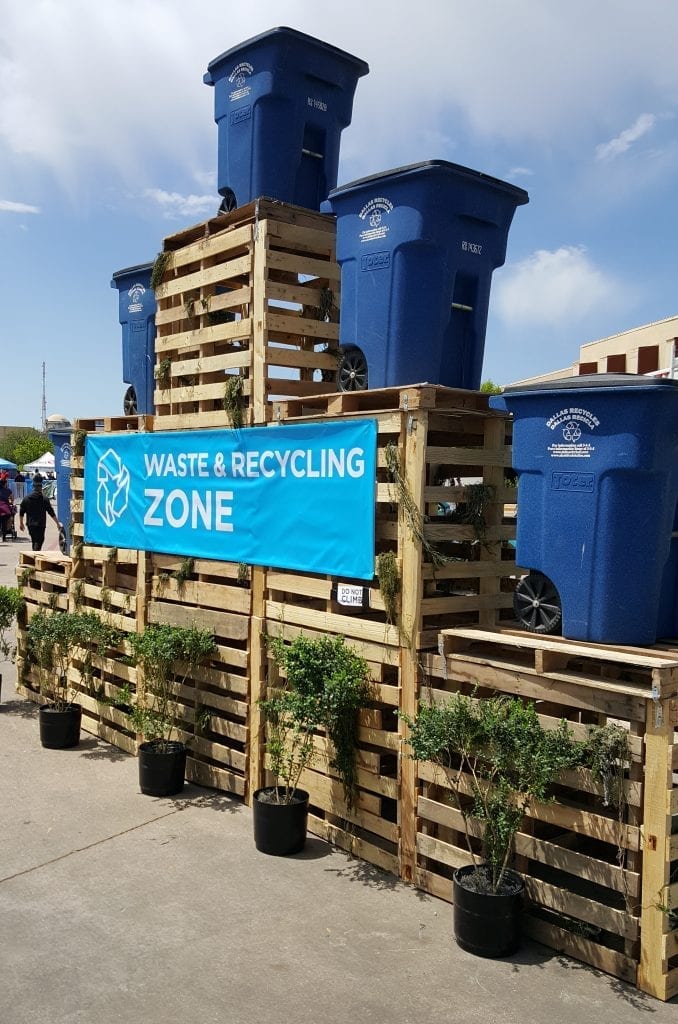 The Art 4 Dumpsters contest had student groups from Dallas ISD paint a creative message about recycling and its effect on the environment – incorporating the recycling logo and Dallas themes into the design.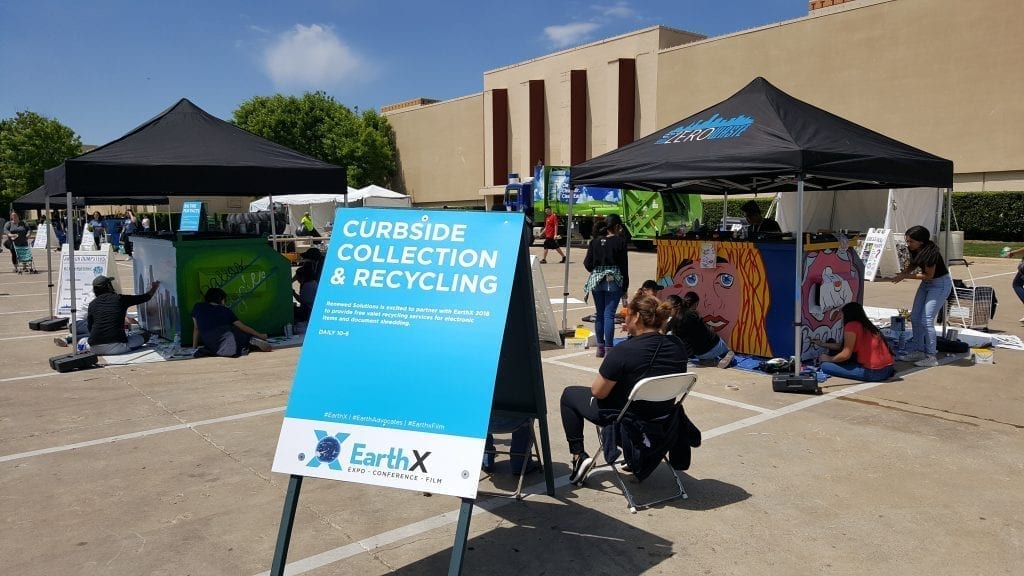 A new exhibit this year was the E-Bike Test Track, where guests could ride electric bikes, scooters and skateboards around a cone-marked track!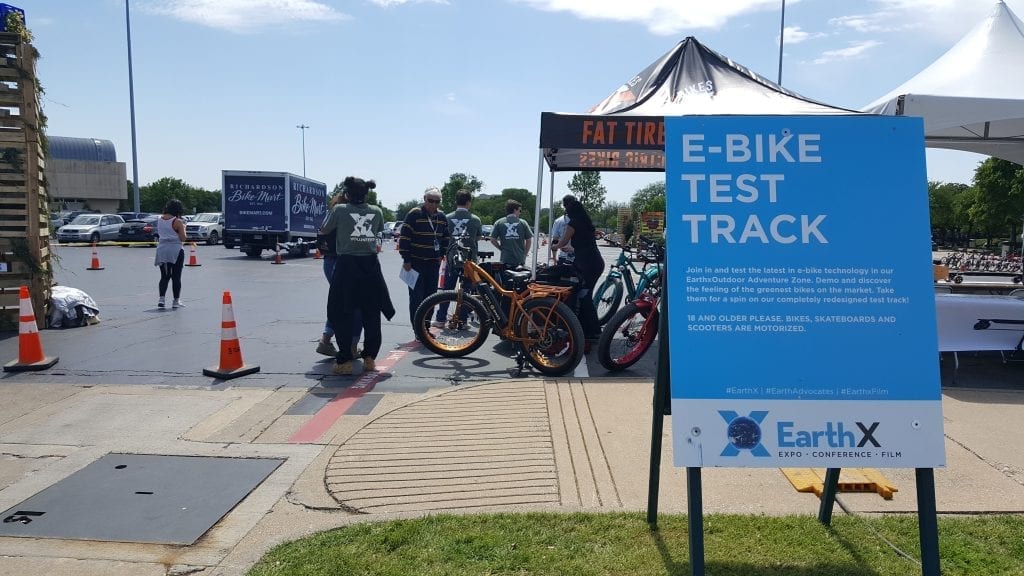 Every few hours, the student-made solar vehicles went on a parade through the main expo corridor, complete with a marching band too!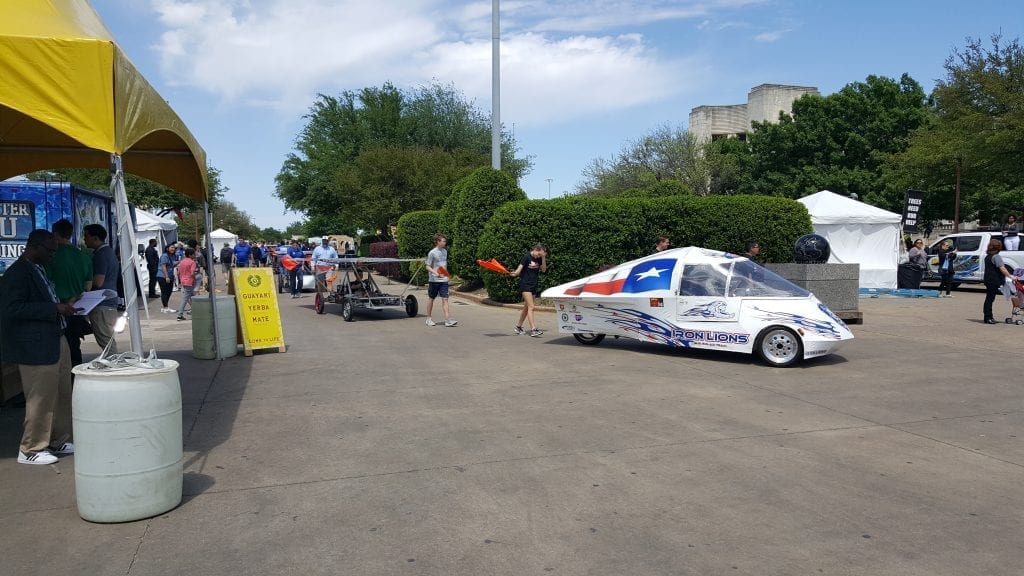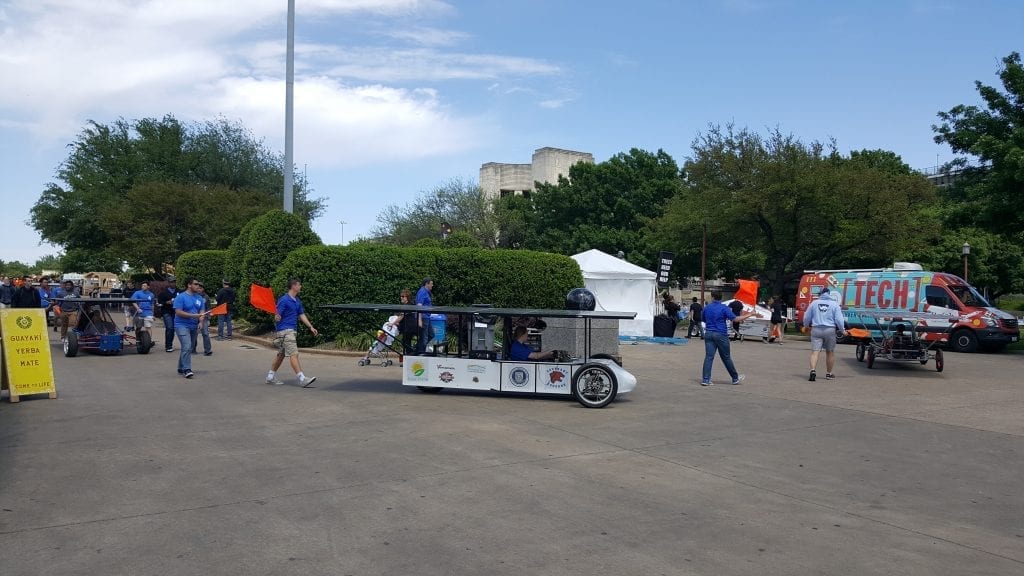 Inside one of the other exhibition halls was the children's educational exhibitions, a much larger exhibitor turn out than last year.
Many schools showcased their Science, Technology, Engineering and Mathematics (STEM) programs – like Dallas ISD's Environmental Education Center's Inflatable Planetarium!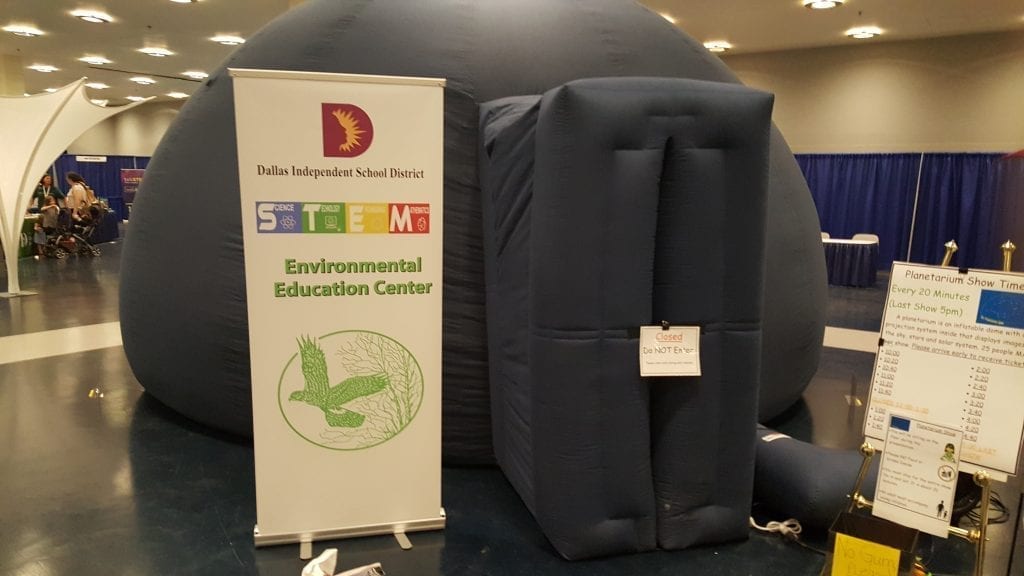 "Out of the very humble beginnings of a tiny, dark, crowded ag mech shop at Collins Middle School, Larry Acock and his team of young eighth grade boys have emerged year after year with some very spectacular projects.
One year they did a handicapped-accessible deer stand with elevator for disabled veterans. Last year they made the first mobile calf cooler of its kind. And this year, they topped by constructing a mobile aquaponics lab." — Corsicana Daily Sun Article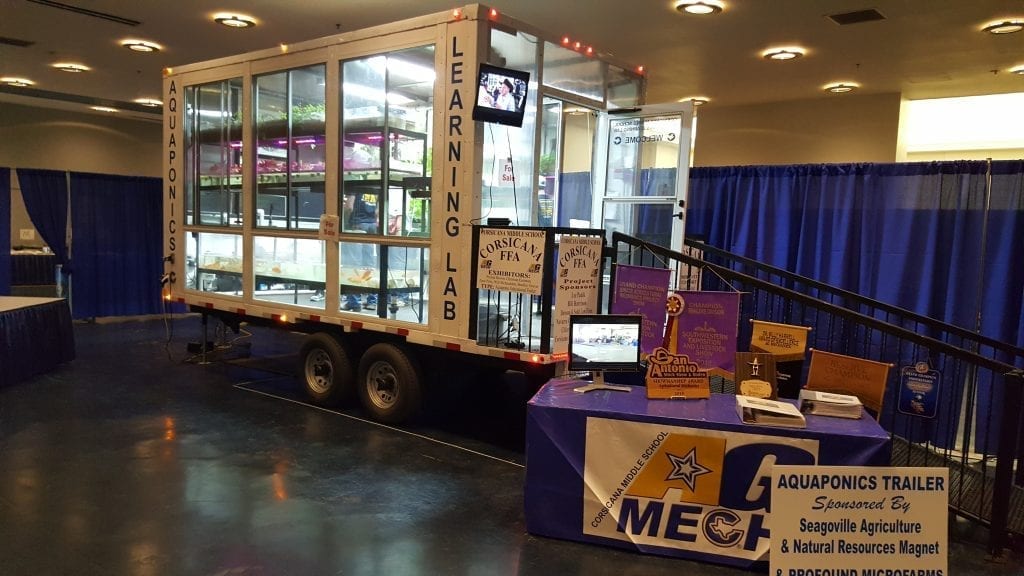 "Join the Arborilogical Services and their professional tree climbing instructors for a day of learning about the beautiful and historic oak trees of Fair Park while climbing to the top of one. This interactive exhibit will be at the Court of Honor near the Hall of State building." — EarthX Webpage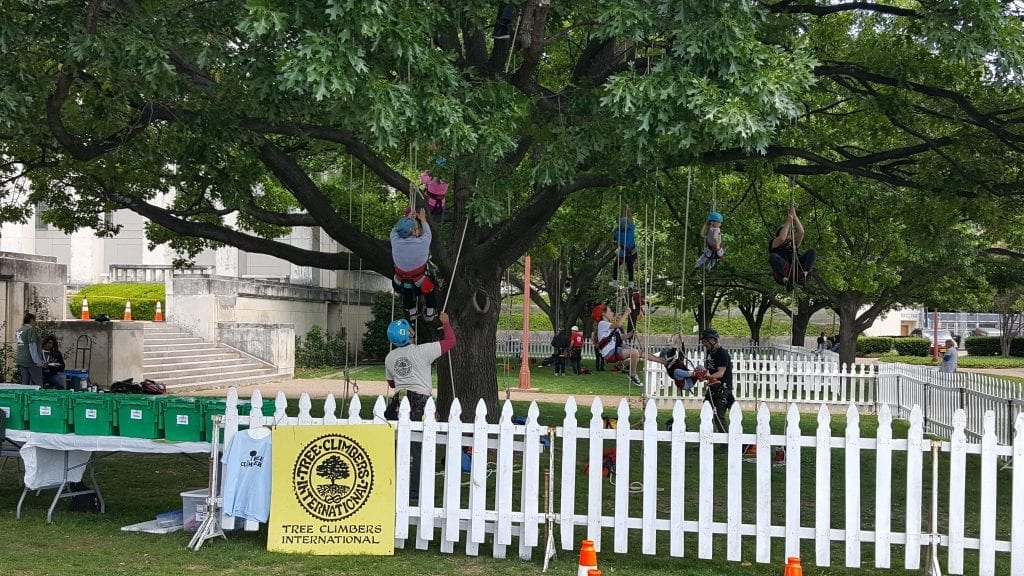 Near the outdoor food court, there were several vendors offering vegetarian food options – but many also had meats or sugary options, with an emphasis of pure ingredients versus chemically processed.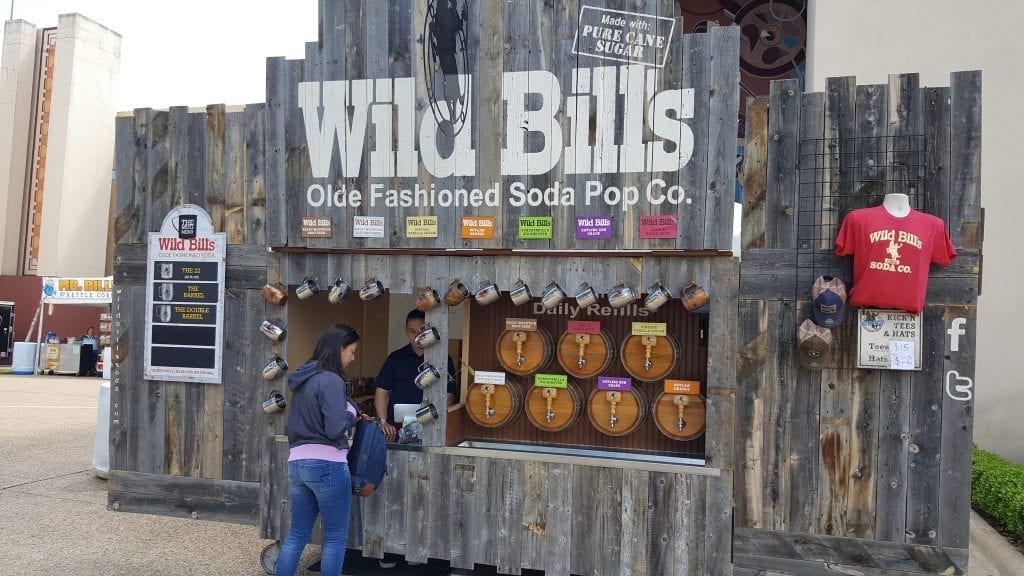 EarthX Hemp Booths
I was pleasantly surprised with the amount of cannabis/hemp booths at EarthX promoting various uses of this plant. Many applications were primarily medicinal with CBD infused products, while others were hemp fiber products like cars, clothing and building materials!
I came across this display sign that shows some of the illnesses that CBD can help with!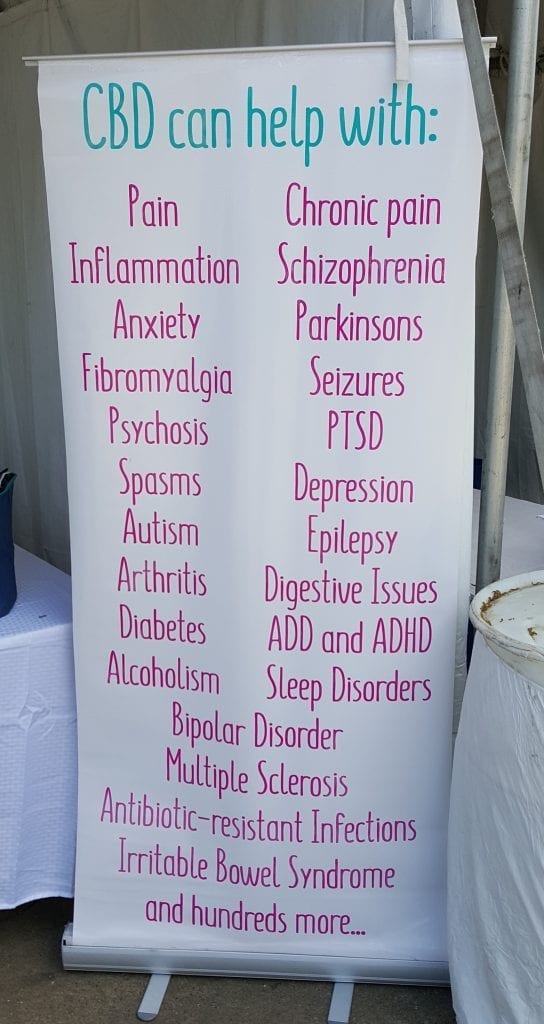 The Texas Hemp Industries Association booth was very informative in terms of providing unbiased legislative information, having hemp-based products on display, and describing the history of hemp in the United States! (Hemp Industries Association Website)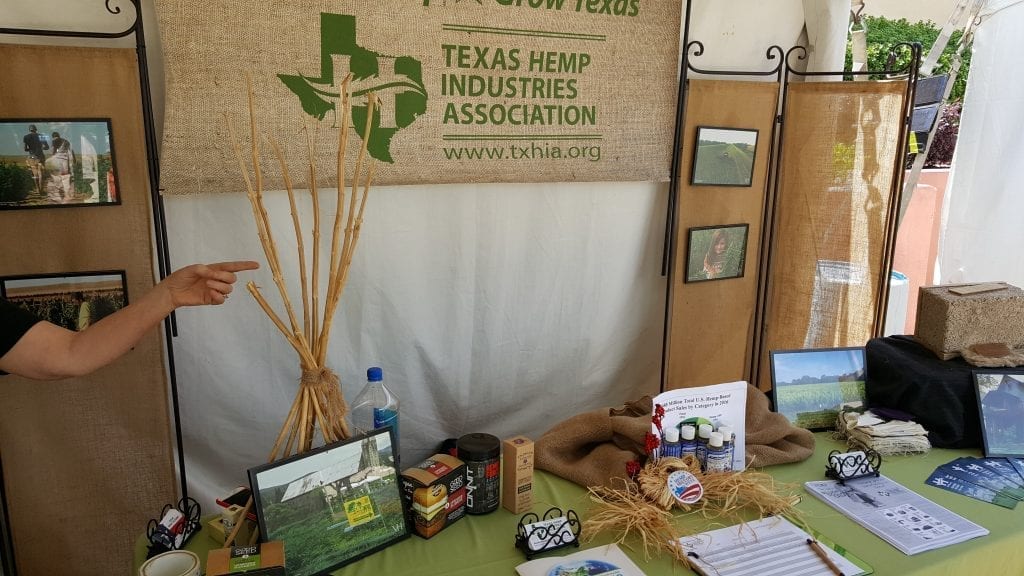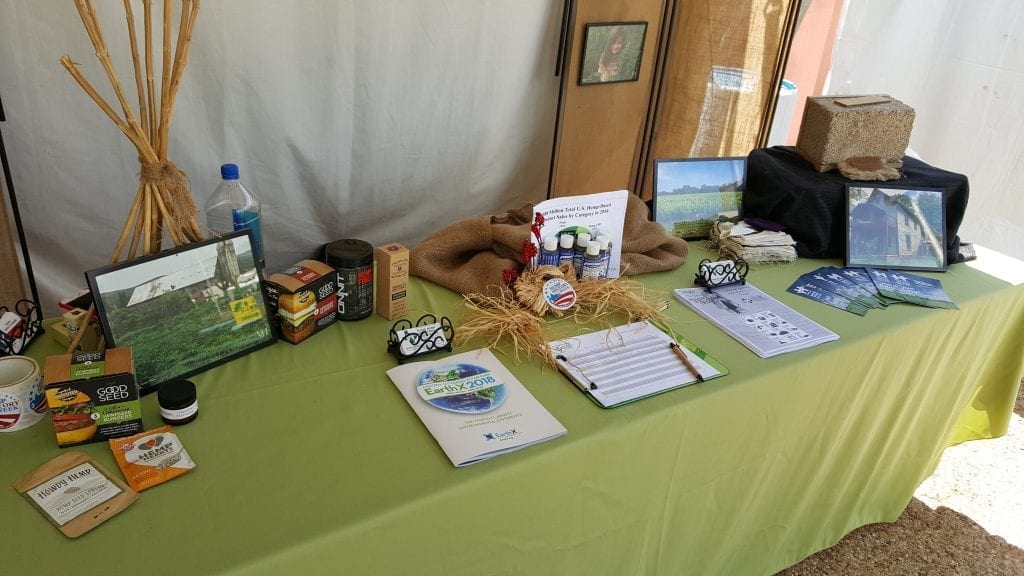 Even Jay Leno's hemp-made car was on display!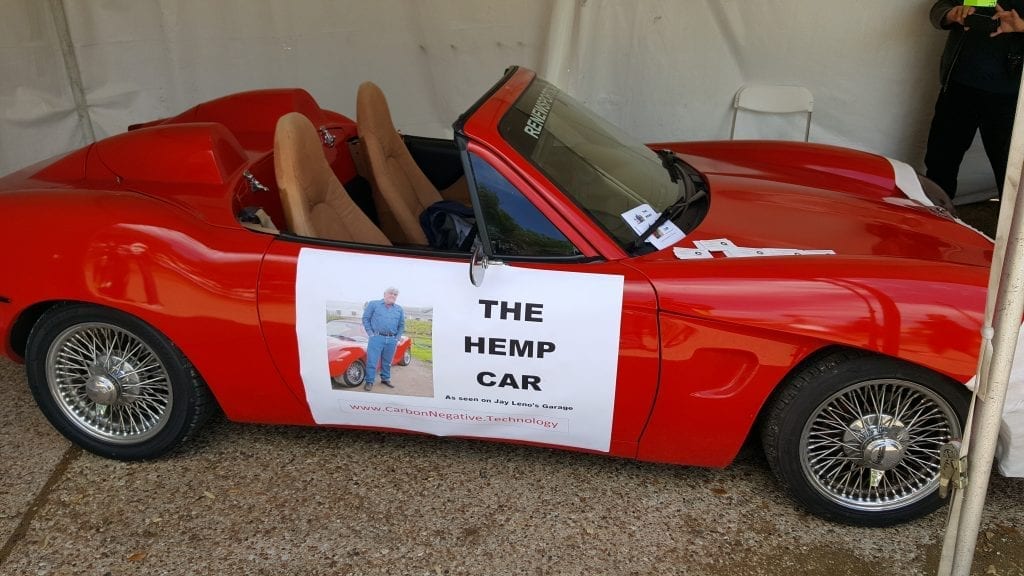 The final hemp booth was also very knowledgeable on the applications of hemp, from the shirt he was wearing to their company – Tiny Hemp Houses!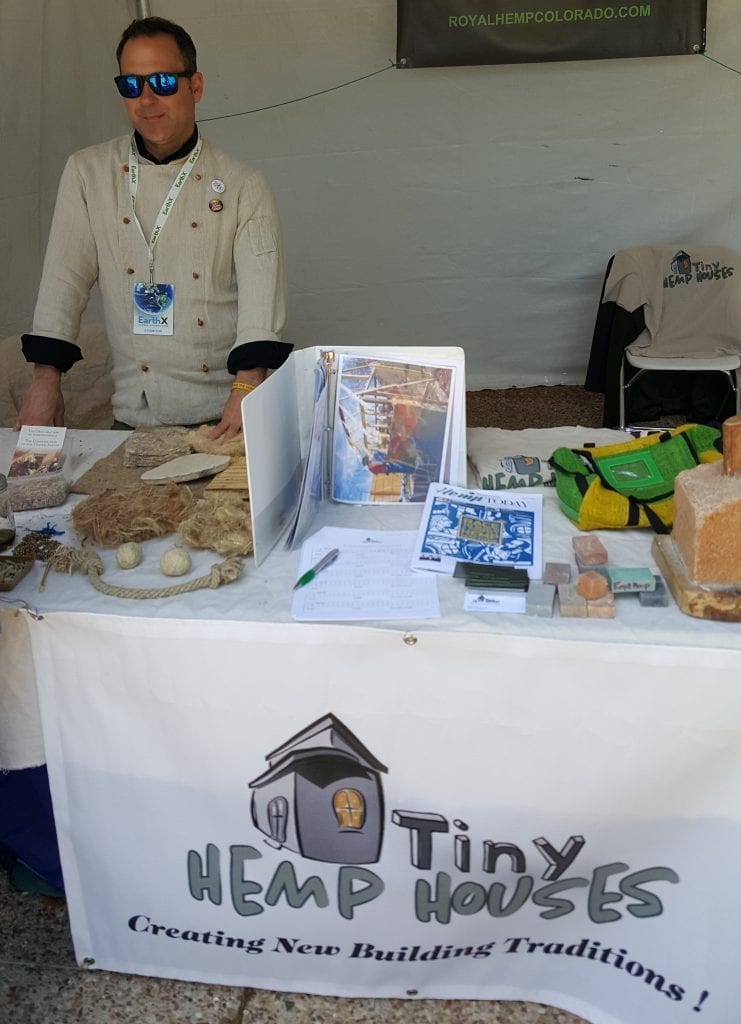 EarthX Banners
Throughout the EarthX expo, there were these banners that highlighted certain statistics about sustainability related to human impact and the environment! I thought these were pretty cool!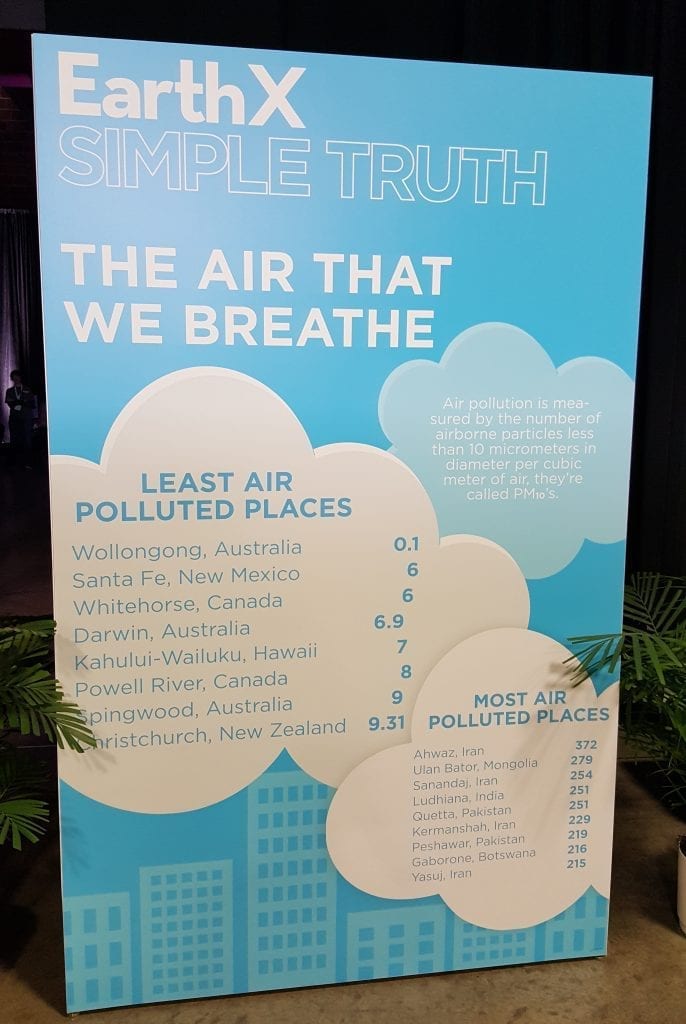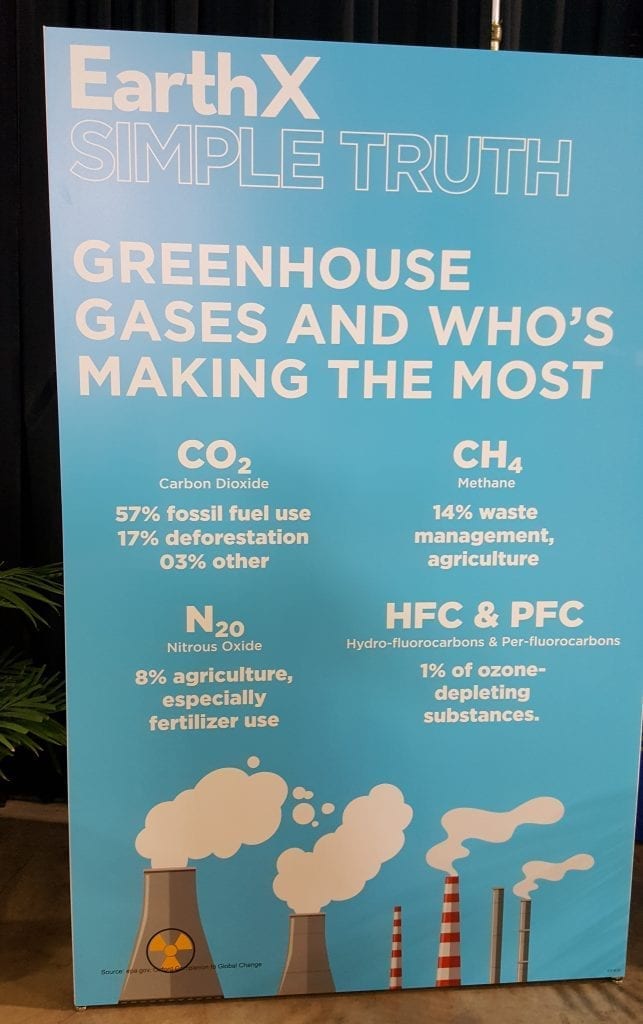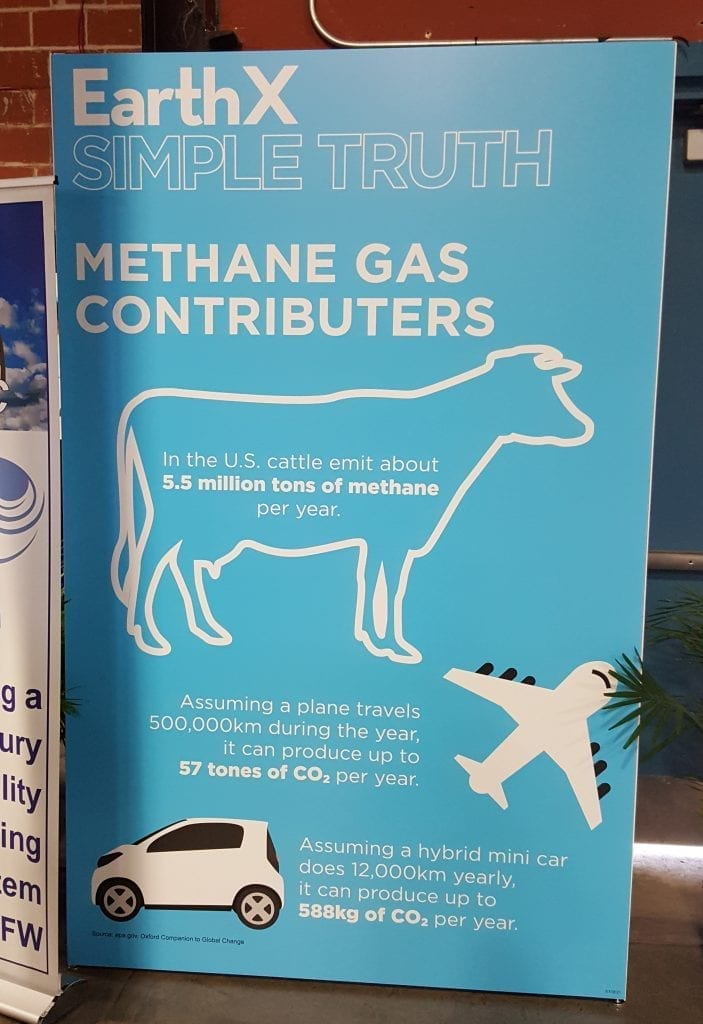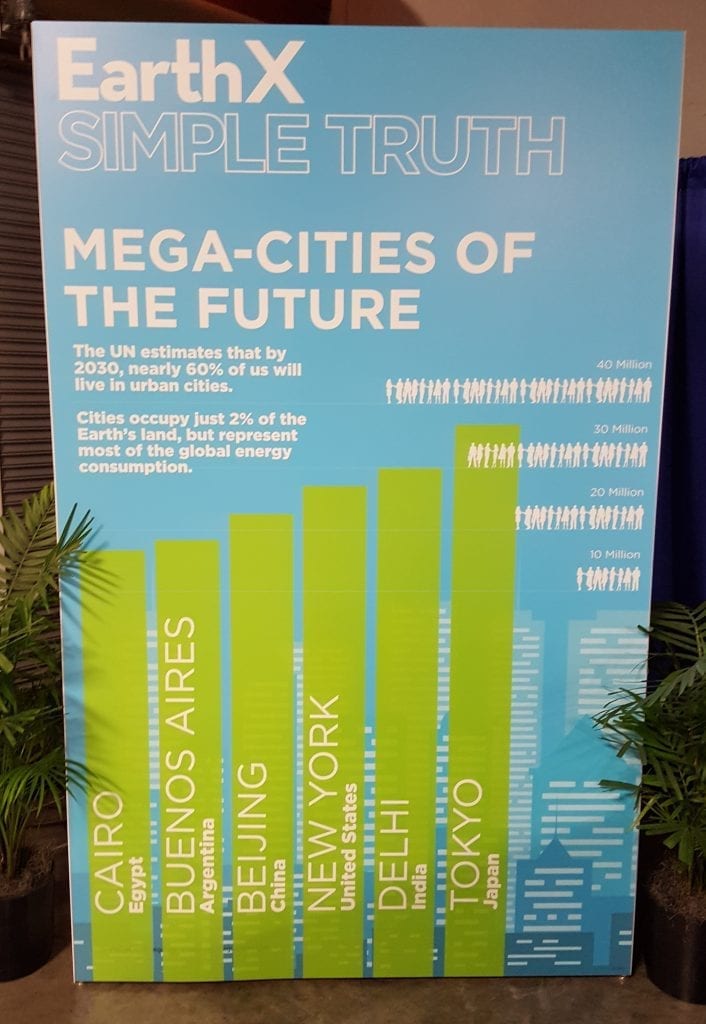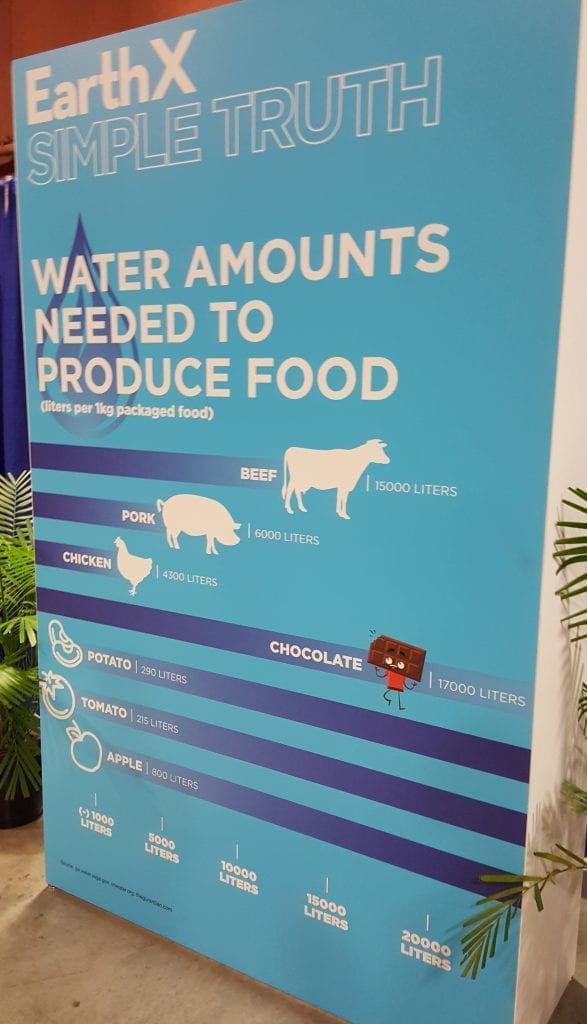 EarthX Day 2 – April 22
On my way to EarthX at Fair Park on the DART to volunteer at the School of Permaculture booth on my second day at the expo, I ran into Dave Pennington, a Richardson-based inventor, entrepreneur and aquaponics extraordinaire. He had worked with Nicholas Burtner with the School of Permaculture in the past, which was how we started a conversation with the SOP volunteer shirt I was wearing.
Pennington told me about a Styrofoam composite he and a business associate were working on, which he had used for building a monolithic dome and an aquaponics holding tank in Forney, Texas.
After Pennington and I went our separate ways, I went to the SOP booth and spent the day there telling others about the school and explaining what permaculture was!
There was even a keyhole garden display at the booth! And the kids loved to stomp around in it and smell the flowers.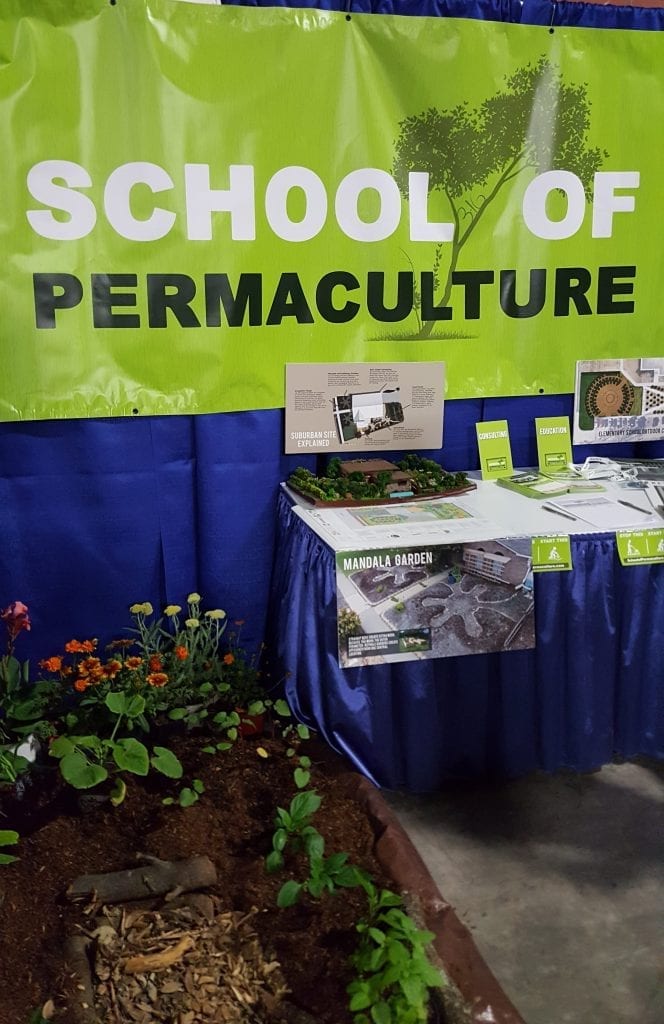 We also had some models and displays of permaculture designs in a suburban lot, as well as an edible education garden at a school!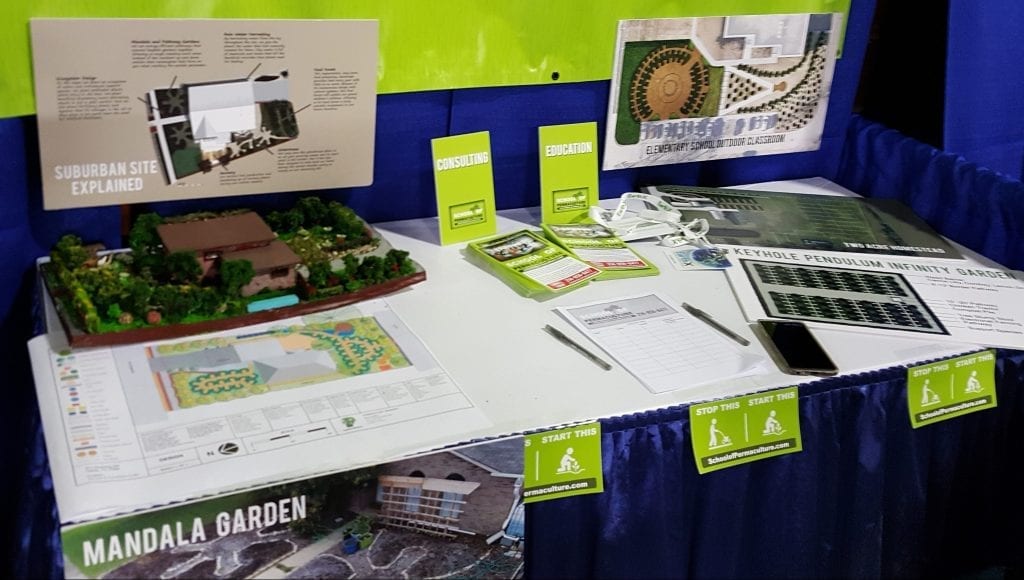 Here I am! Talking to a group of college students explaining permaculture and telling them about my adventures in Oregon and my travels along the way back!