Zilker Botanical Gardens in Austin, Texas, held an Instagram-able art exhibit called Surreal Gardens with neon lights and sculptures. I was very interested in attending this event because I have a special attachment to the gardens visiting with my grandmother, and the event looked really intriguing.
Ion Art is excited to announce our next Surreal event with the debut of The Surreal Garden at the Zilker Botanical Garden! The Surreal series is an annual interactive art experience full of fantastical neon pieces created by Sharon Keshishian and the Ion Art team. By integrating the exhibit into the serene setting of the enchanting botanical gardens, the already stunning art event becomes a phenomenal experience and a wonderful way to benefit The Garden.

— Ion Art's Surreal Garden Webpage
I arrived early so I could see the art during the daylight hours first. The walk through the Gardens was nice. I found the Cretacious Gardens the most interesting with the featured sculptures.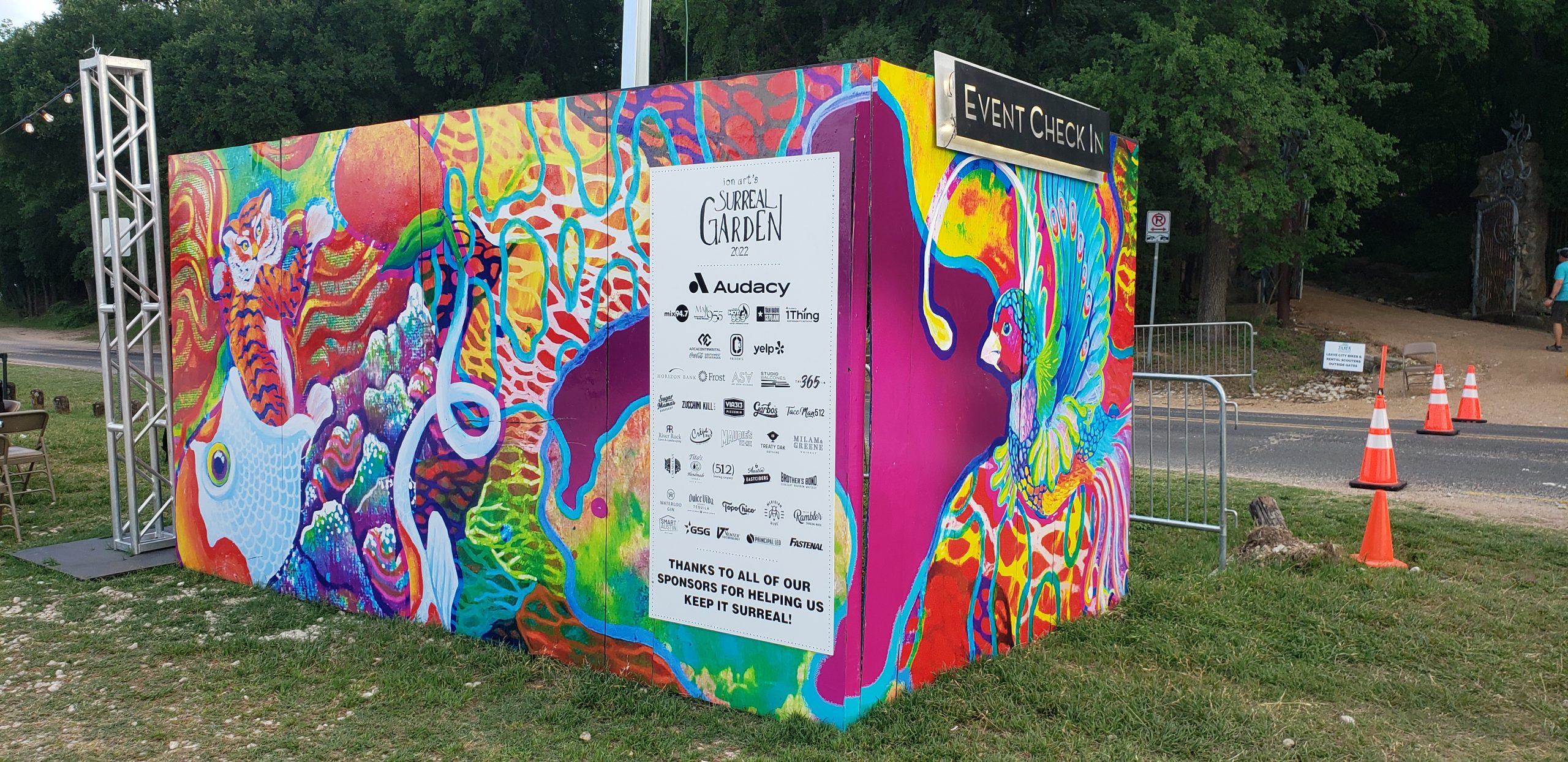 Along my walk, I found my company Texas Disposal Systems provided a few generators along with portable restrooms and handwashing stations! I had no idea we were supporting guest facilities at this event!
I walked along the daylight trails past more art installations and sculptures to the food truck park. Luckily I decided to eat beforehand to save money. This is also where I found TDS supplied X-frame portable trash cans for the event too.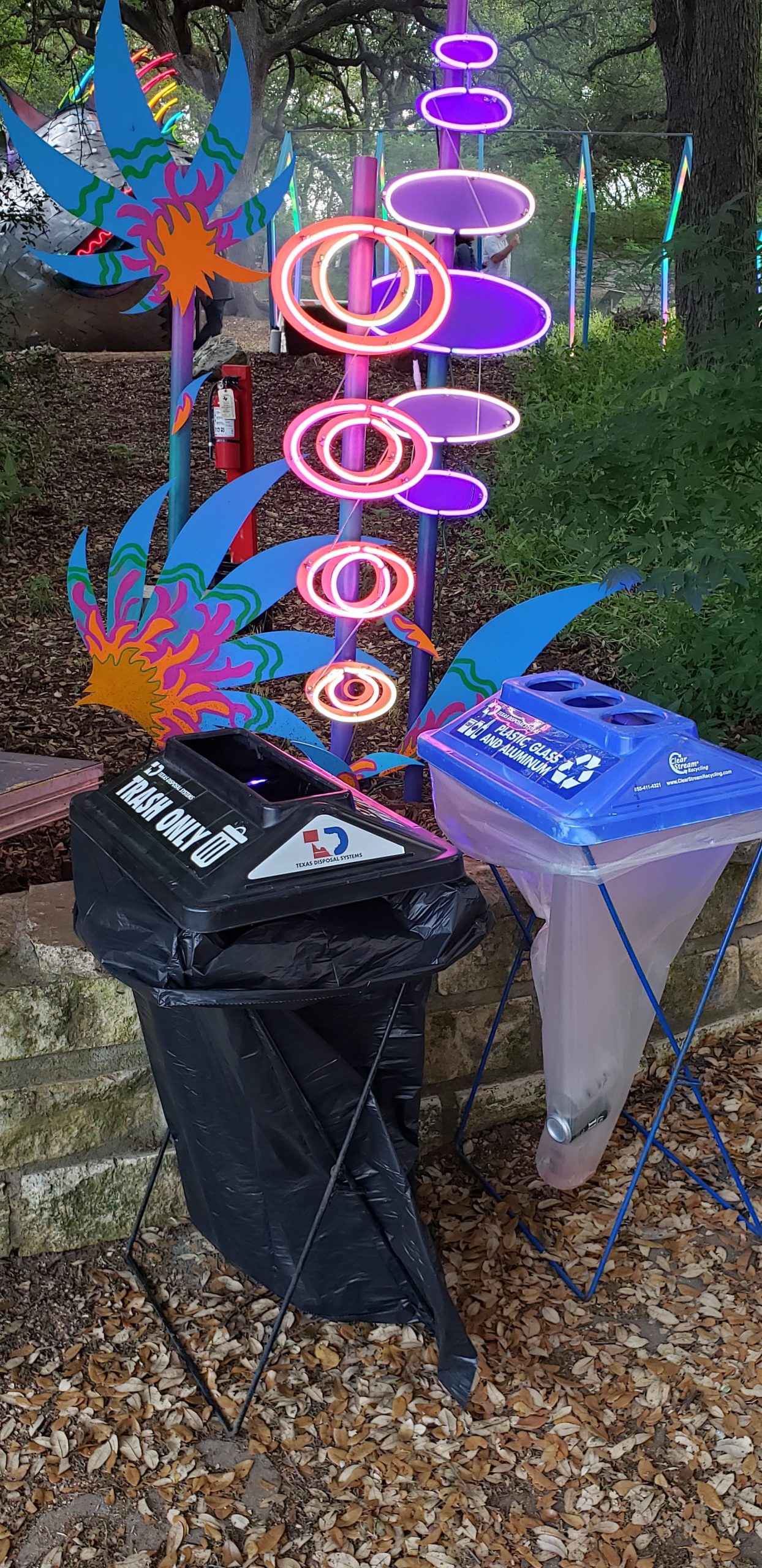 Before the sun set, I sat down in the rose garden and people watched. As the sun set, I saw the transition of the art into its neon light form! I thought the progressive change was mesmerizing. I made a few more laps around Zilker Botanical Gardens again to see the art and neon lights at night.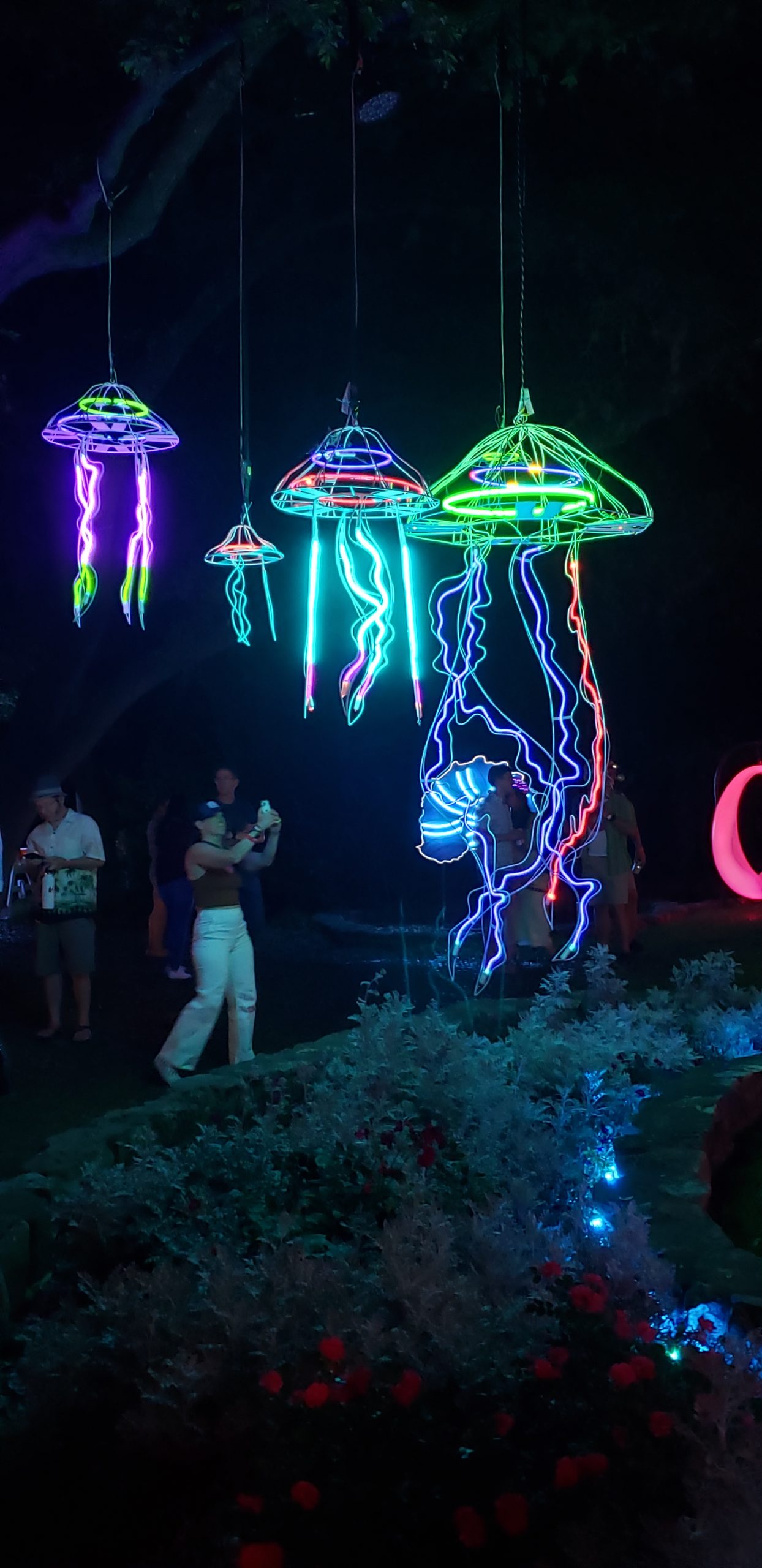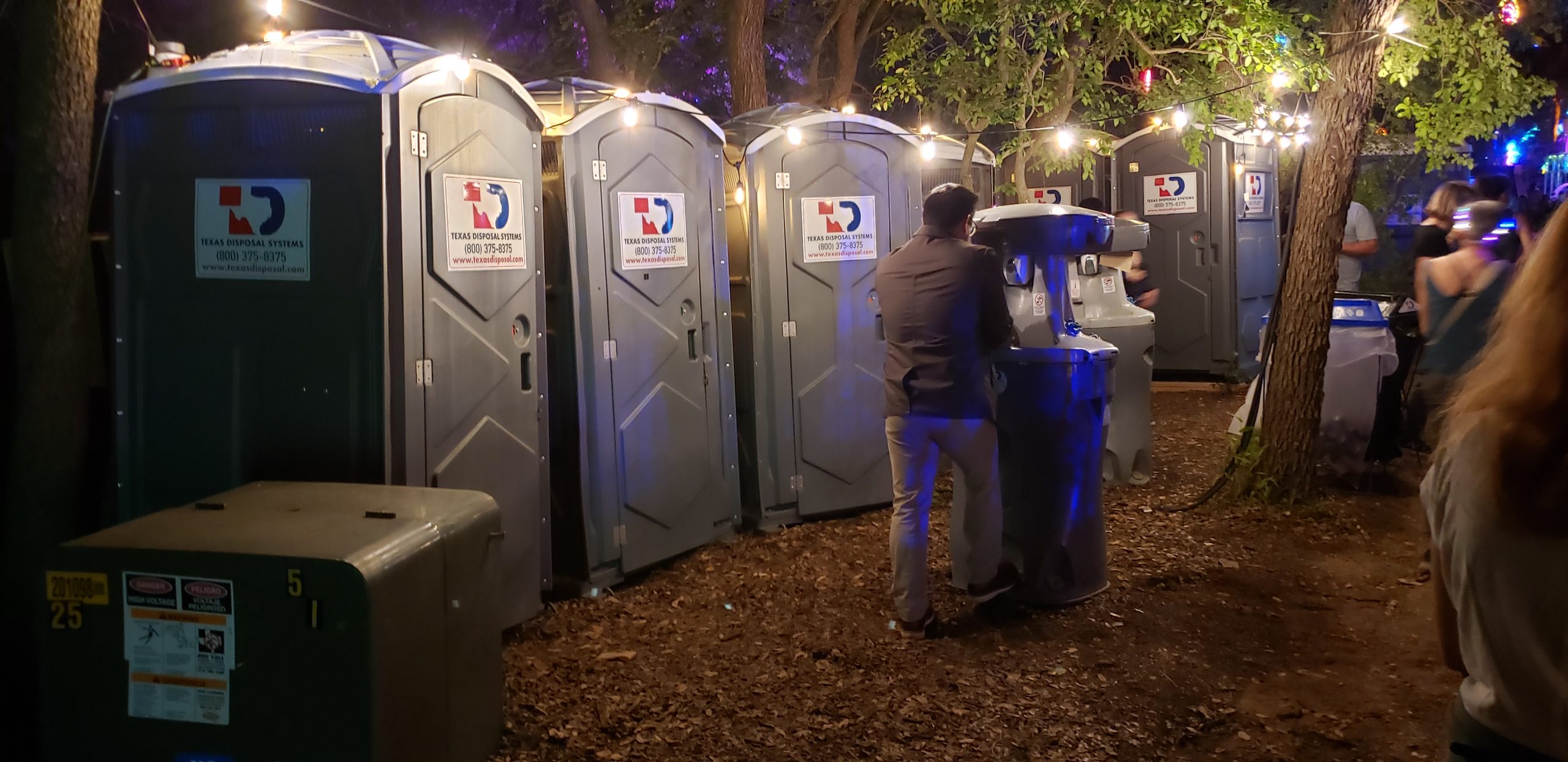 Even though I felt the tickets were "Austin overpriced", I knew a portion would go back to Zilker Botanical Gardens for hosting. So I felt good about the experience even with a high price tag.