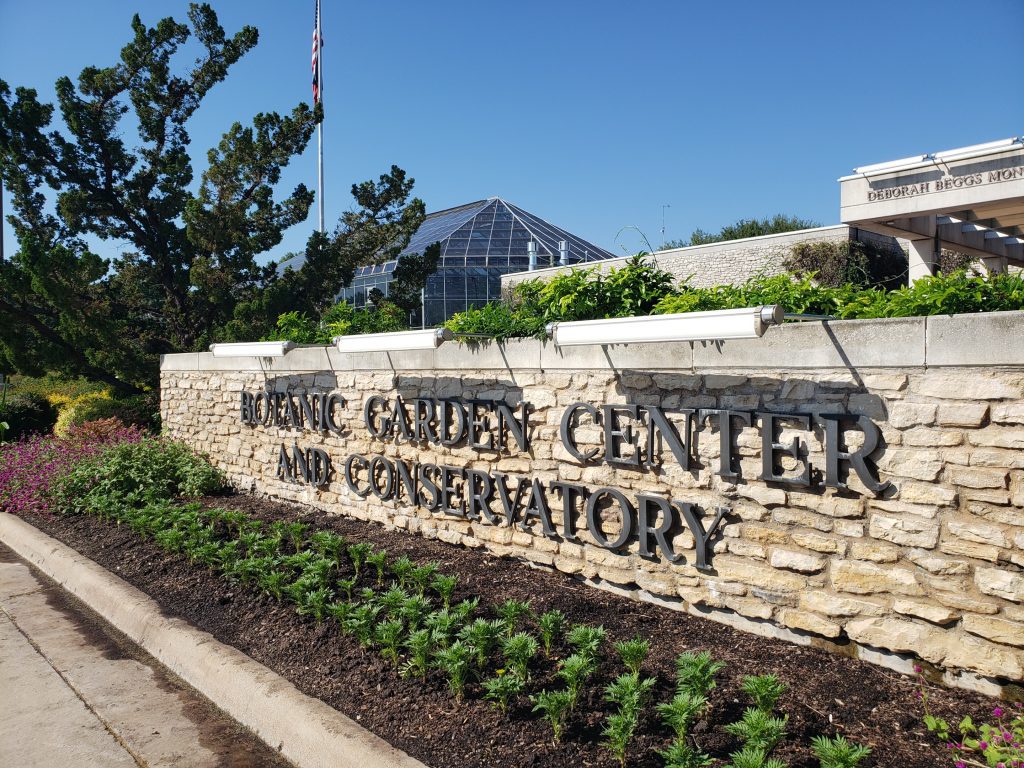 I travelled to Fort Worth for a friend's wedding in September. Before their wedding, I made plans to finally visit the Fort Worth Botanic Garden!
I was thoroughly impressed with the gardens, especially their educational features and event-friendly spaces! Check out the City of Fort Worth's garden tour video below.
BRIT and Garden Front Entrance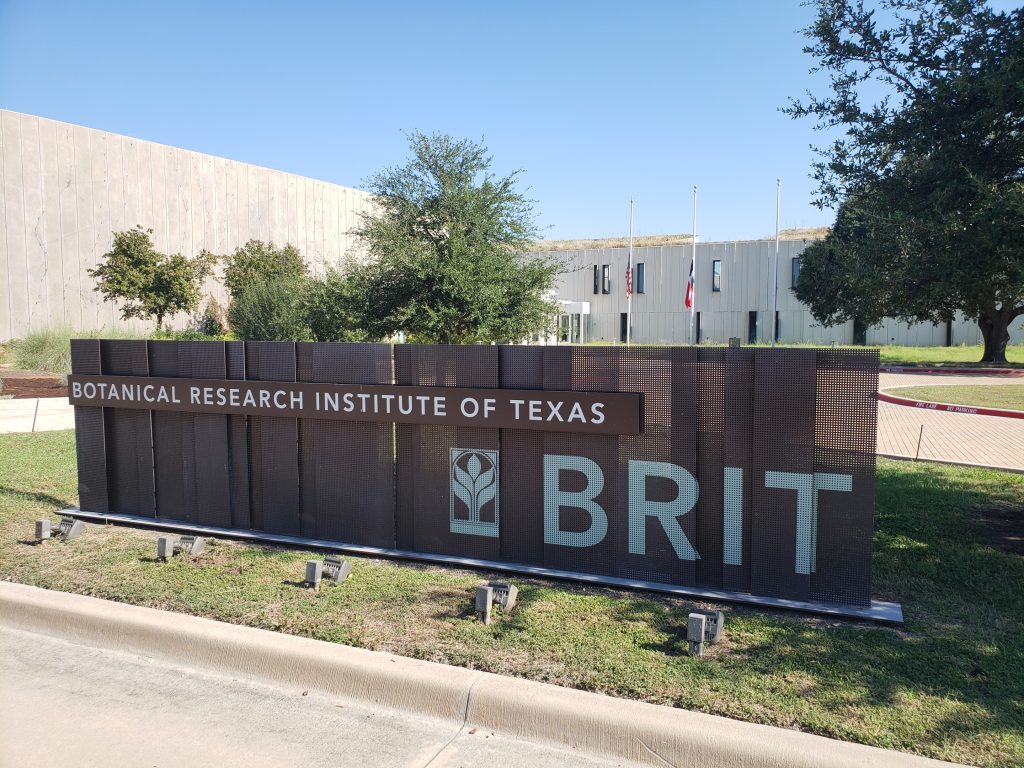 "The Botanical Research Institute of Texas (BRIT) is an international scientific research and learning center focused on plant conservation and knowledge sharing." – Facebook
I've followed BRIT for years regarding their latest research. I even applied for a marketing position with them a few years into my conservation career path.
Wasn't able to go inside because of weekend hours, but it was still cool to see the outside — which featured a green, living roof and an a web of cables for training foliage upwards on exterior walls!
Rainforest Conservancy
"The Deborah Beggs Moncrief Garden Center was dedicated in 1986 and is located inside the entrance of the Botanic Garden. It is home to the Rainforest Conservatory and offers 17,000 square feet of offices, rentable space, an auditorium, and more."
I found the rainforest conservancy fascinating with the vast amount of species all tucked into this compact greenhouse!
Bee Cups
Along the backside of the Fuller Garden flower beds was a "bee cup" display! These were small cuplets that collected water for pollinators to drink from without getting their wings wet or drown.
"Bee Cups are tiny porcelain funnels for your garden that collect about a few drops of rain or sprinkler water for thirsty pollinators. Each one is made from hand-colored porcelain with color variations intentionally added to each batch."
Stickworks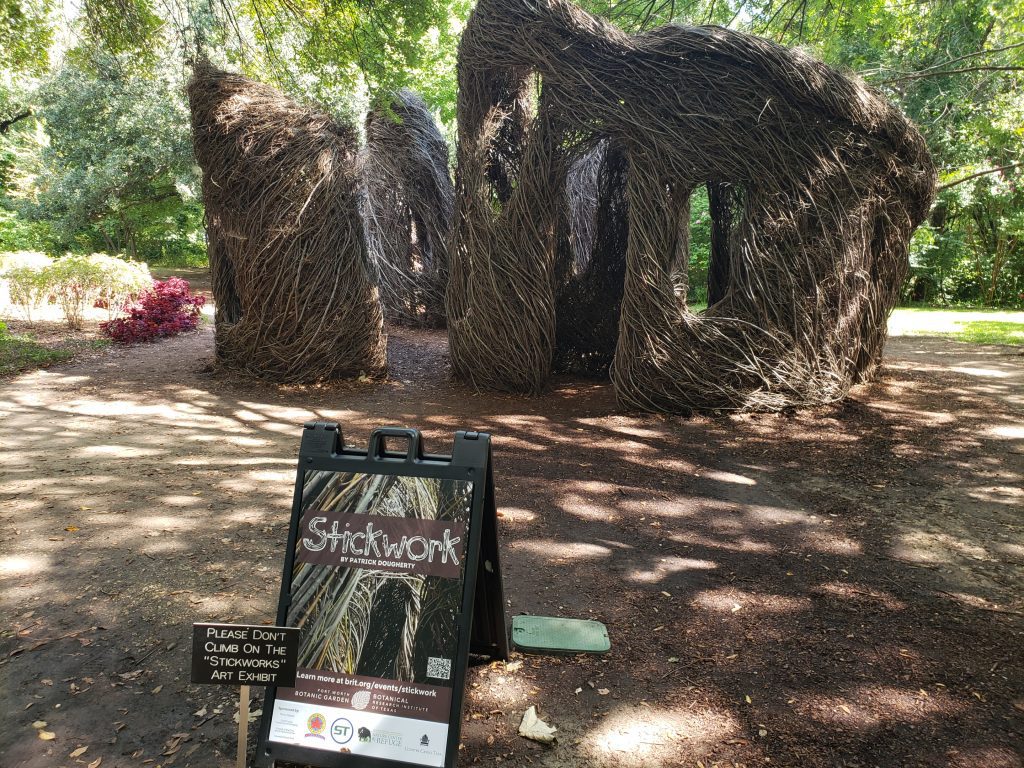 "The gardens welcomed nationally acclaimed artist Patrick Dougherty to weave, twist and shape a one-of-a-kind Stickwork sculpture in the Fuller Garden."
This was the second time I saw one of Dougherty's works! The first structure I experienced was at Pease Park to check out the willow structure called Yippee Ki Yay.
Texas Native Board Walk
"The Native Texas Boardwalk is a living outdoor classroom. This elevated walkway was planted with native species growing on the east side and invasive species growing on the west side. There are thirteen educational stations for children along the way, such as a hollow log, speaking tubes, and balance beams."
I was thoroughly impressed with all the educational features along the boardwalk! The outdoor classroom was a series of tree-shaded benches which had space all around for an educator to walk and point out forest features. A loud speaker also played owl sounds mixed in with the sounds of nature.
Rose Gardens
"One of the most romantic gardens and on the National Register of Historic Places, the Rose Garden was built with 4,000 tons of Palo Pinto County sandstone and completed in 1933. After years of work, the Rose Garden was rededicated on October 15, 2017. "
While a lot of the roses weren't in full bloom, all the supplemental landscape in the rose gardens was still beautifully impressive. After my walk through these gardens, I can see why they are commonly used for event spaces and weddings.
Water Way Gardens
"Victor and Cleyone Tinsley Garden at Rock Springs is the oldest of all the gardens in the Botanic Garden, and a part of the original 37.5 acres purchased in 1912. The City Forester, Raymond C. Morrison, supervised the construction of Rock Springs Park and channeled the three natural springs into streams, ponds, and waterfalls and used Palo Pinto County sandstone to create walkways along the rivulets and ponds. Construction was completed in 1936."
I enjoyed seeing the large koi pond which was fed by a series of waterways in a replicated wetlands. Koi and turtles swam throughout the chain of ponds, where I watched them from the winding sandstone path.
Backyard Veggie Garden & Compost Outpost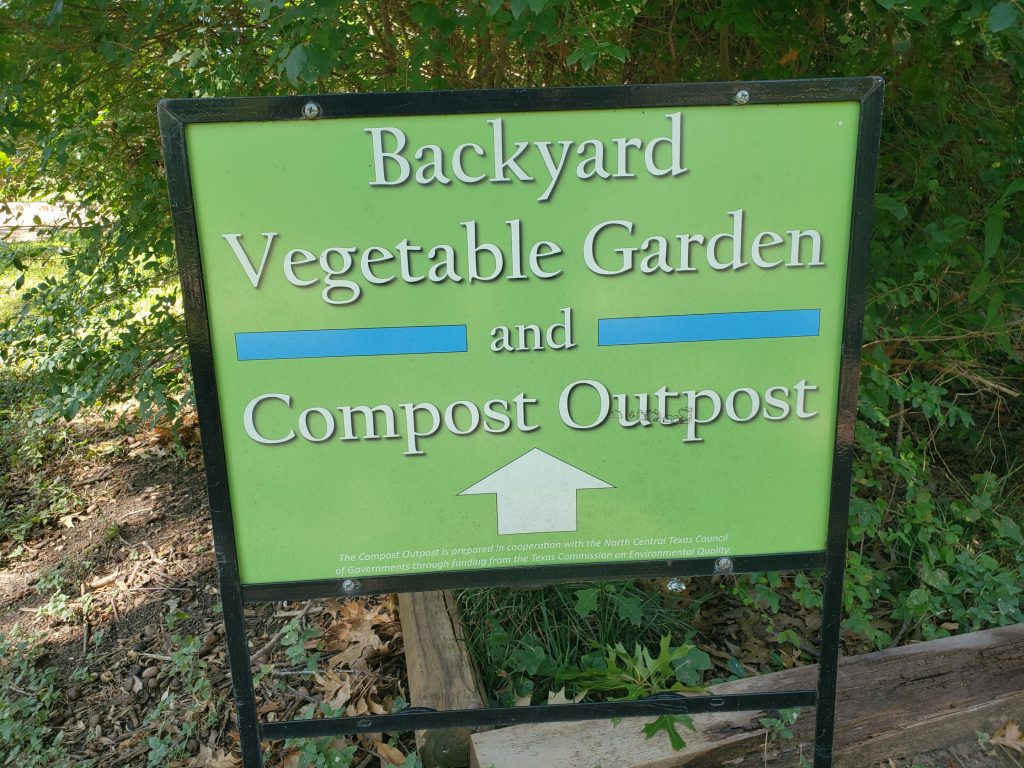 I was very impressed with the compost outpost educational center on the back corner of the gardens. While the backyard vegetable garden plants were thriving, a lot of the small buildings were rundown and needed repairs.
I thought the outbuilding for the classroom was smartly designed and covered for bad weather. The outpost also featured various ways and equipment for processing materials at home, which also included vermicompost!
Backyard Veggie Garden
"The Backyard Vegetable Garden is a working garden filled with vegetable beds, fruit trees and a greenhouse."
Compost Outpost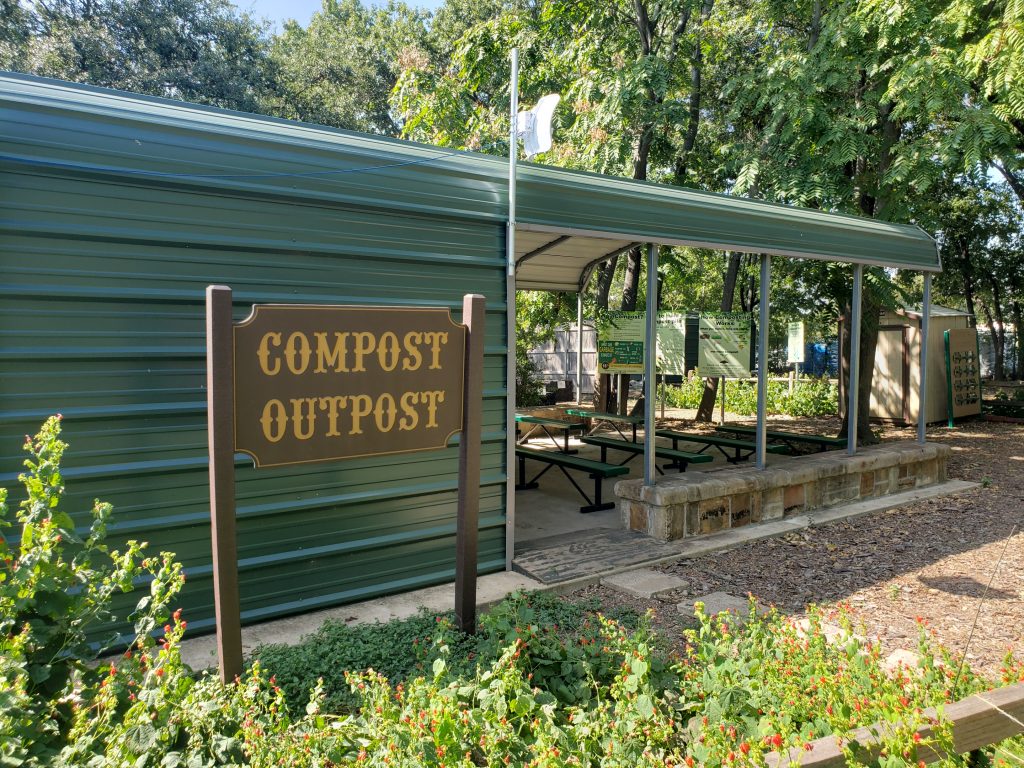 "The Compost Outpost is the Garden's self-guided, outdoor demonstration area that shows the ease of composting at home. The site features a dozen different types of compost bins including inexpensive, homemade designs as well as more elaborate ones that can be purchased at retail outlets."
Japanese Garden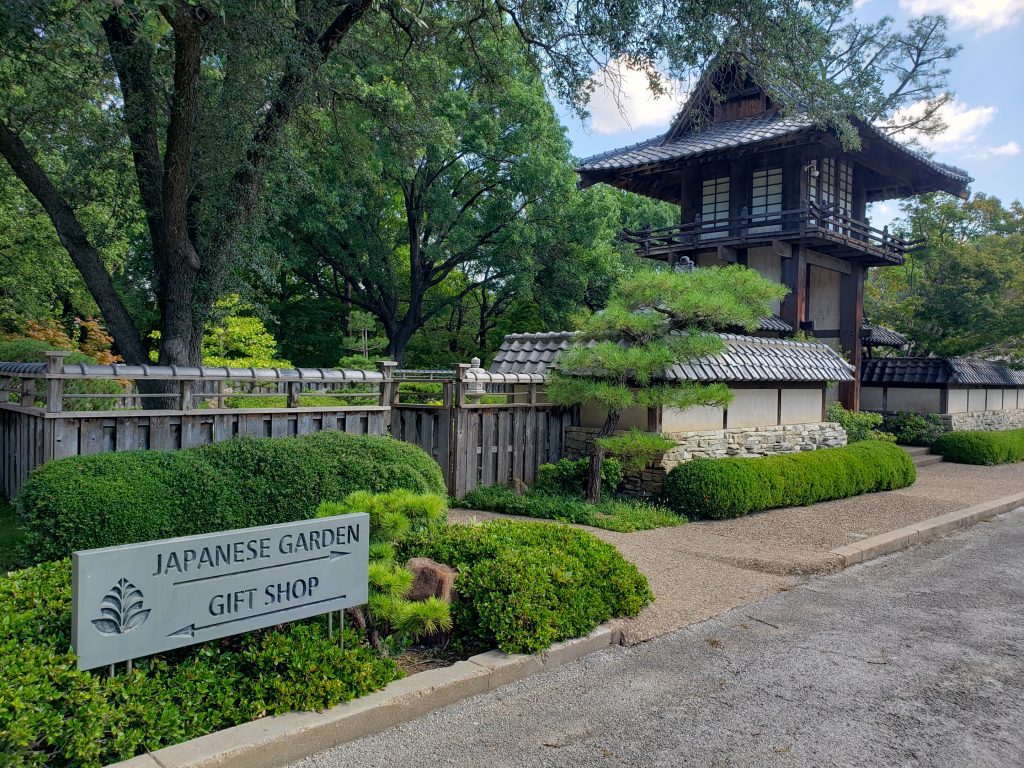 "The Fort Worth Japanese Garden was completed in 1973. It is a traditional strolling garden with winding paths through the landscapes and around ponds. The garden consists of 7.5 acres filled with cherry trees, Japanese maples, magnolias, bamboo, bridges, and ponds filled with koi fish."
There were several events going on in the Japanese Gardens, including a wedding and a Japanese Cultural event. I got to make a paper crane at one of the cultural tables too!