Tour tiny houses, van conversions, skoolies, backyard cottages (ADUs), shipping container home, adventure rigs and more! There were builders and people who were living and traveling tiny every day at TinyFest Austin 2021. As part of the festival, there were several hands-on workshops, speaker presentations, Q & A Sessions and Panel Discussions to answer common questions and "tiny" hurdles.
Pioneer Farms
TinyFest Texas was held Sep 25th – 26th, 2021 in Austin, TX. The festival was located at Pioneer Farms and hosted by TinyFest Events. Pioneer Farms is a 90-acre living history museum depicting life in 1800s Texas, with five restored historic sites and a village. The property also conducts pioneer life skills like glass blowing, blacksmithing, weaving, and carpentry just to name a few!
Tiny Houses and Communities
Near the mid-grounds of the festival were the vendors with shipping container and steel framed houses. My favorite vendor was the Folding Project, who produces houses from folding containers. These houses can be used for rental spaces in urban areas, small backyard offices, mobile offices, remote cabins, and even emergency housing! Several units can be shipped on one transport truck, while a second carries the amenities like toilets and showers.
Schoolie and Converted Vans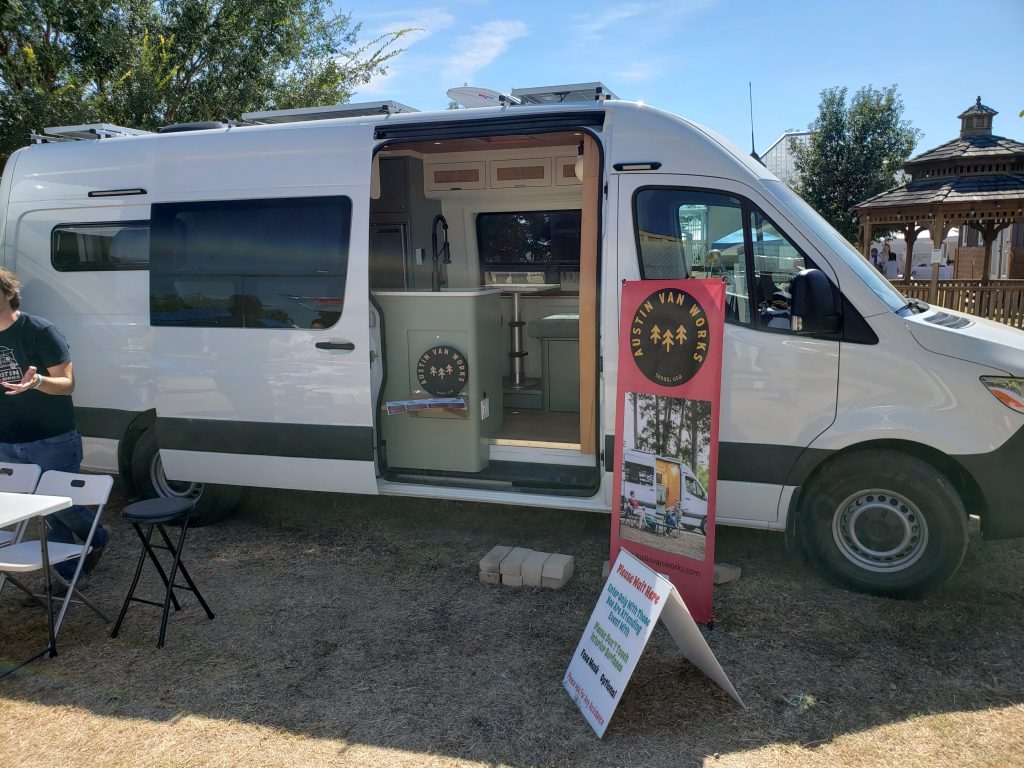 In the back fields of the farm property parked the van and schoolie dwellers for the festival. They were all very friendly and showed off all their unique rigs and custom work to curious guests.
One of the biggest hurdles for me while considering the tiny house lifestyle is the general lack of head room as a tall person. Yes there are options with headroom, and people can raise roofs on vehicles, but there aren't many mobile options that naturally have sufficient head room.
Descriptions of Tiny Dwellers
Exhibitor Attendees
Below are some of the attendees and exhibitors from TinyFest: