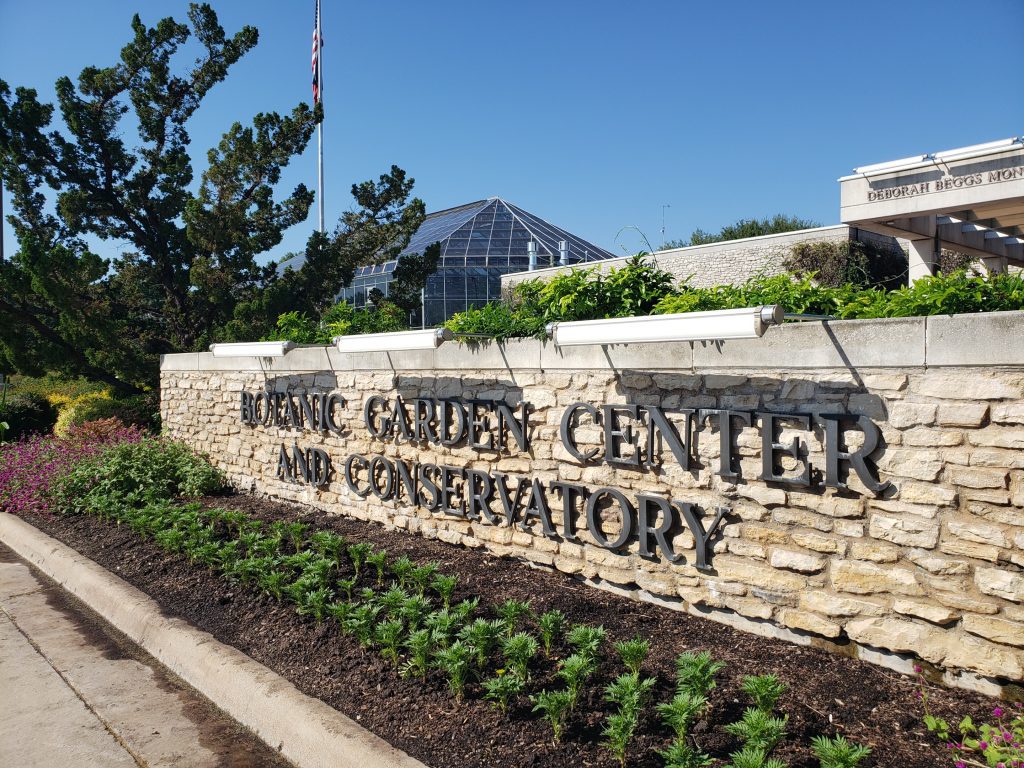 I travelled to Fort Worth for a friend's wedding in September. Before their wedding, I made plans to finally visit the Fort Worth Botanic Garden!
I was thoroughly impressed with the gardens, especially their educational features and event-friendly spaces! Check out the City of Fort Worth's garden tour video below.
BRIT and Garden Front Entrance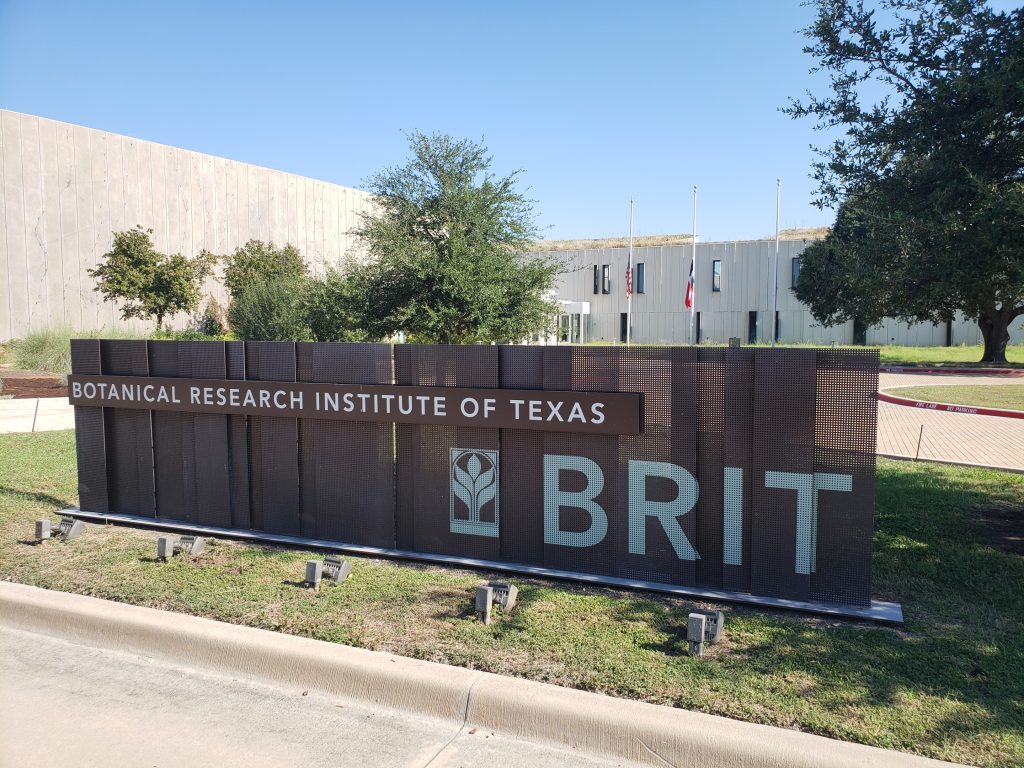 "The Botanical Research Institute of Texas (BRIT) is an international scientific research and learning center focused on plant conservation and knowledge sharing." – Facebook
I've followed BRIT for years regarding their latest research. I even applied for a marketing position with them a few years into my conservation career path.
Wasn't able to go inside because of weekend hours, but it was still cool to see the outside — which featured a green, living roof and an a web of cables for training foliage upwards on exterior walls!