After the History Colorado Center visit, I walked over to the Denver Art Museum and the nearby Clyfford Still Museum using the 3 Day Mile High Culture Pass. The Denver Art Museum is housed in a unique angular building that resemble shards of metal or jagged geometric cliff-side rocks.
"…the Denver Art Museum today is one of the largest art museums between Chicago and the West Coast. The museum's global art collections represent cultures around the world, with more than 70,000 works of art in 12 collections, including African art, architecture and design, art of the ancient Americas, Asian art, European and American art before 1900, Latin American art, Oceanic art, modern and contemporary art, photography, textile art and fashion, Indigenous arts of North America, and western American art. The museum's global collections also reflect work by artists from Denver and the Rocky Mountain region—and provide invaluable ways for the community to learn about the world."

– Denver Art Museum Website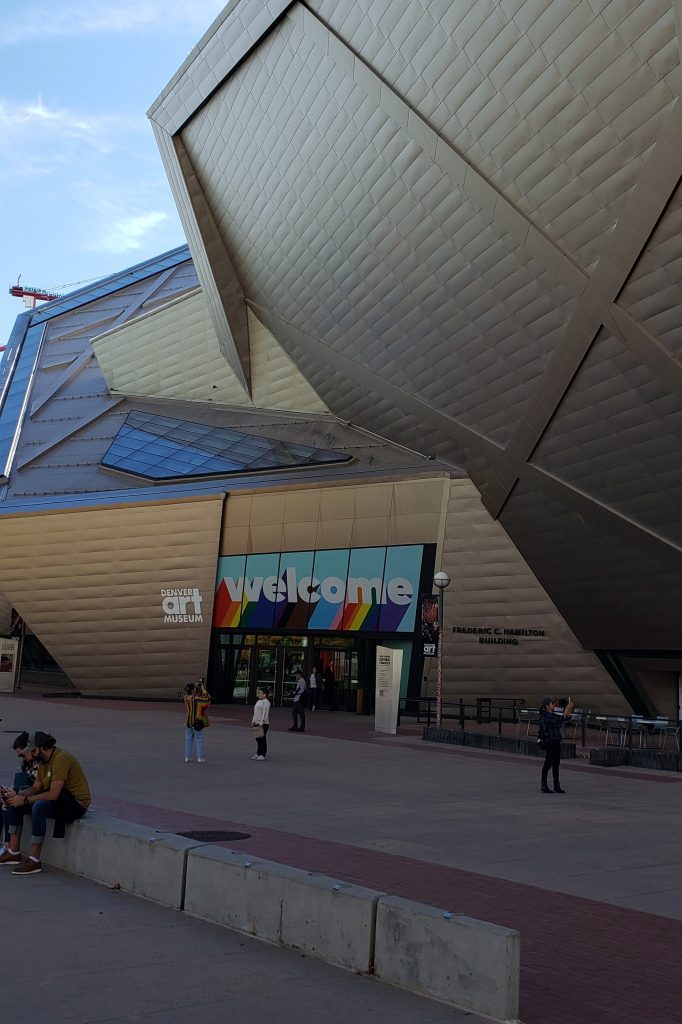 There was a wide range of exhibits and styles of artwork from across the world. I started off on the ground floor in the Georgia O'Keeffe Photography collection. The artwork primarily featured her works in photography, with complimentary paintings and drawings. Her photos were arranged to highlight O'Keeffe's photography key tenets: reframing, the rendering of light, and seasonal change.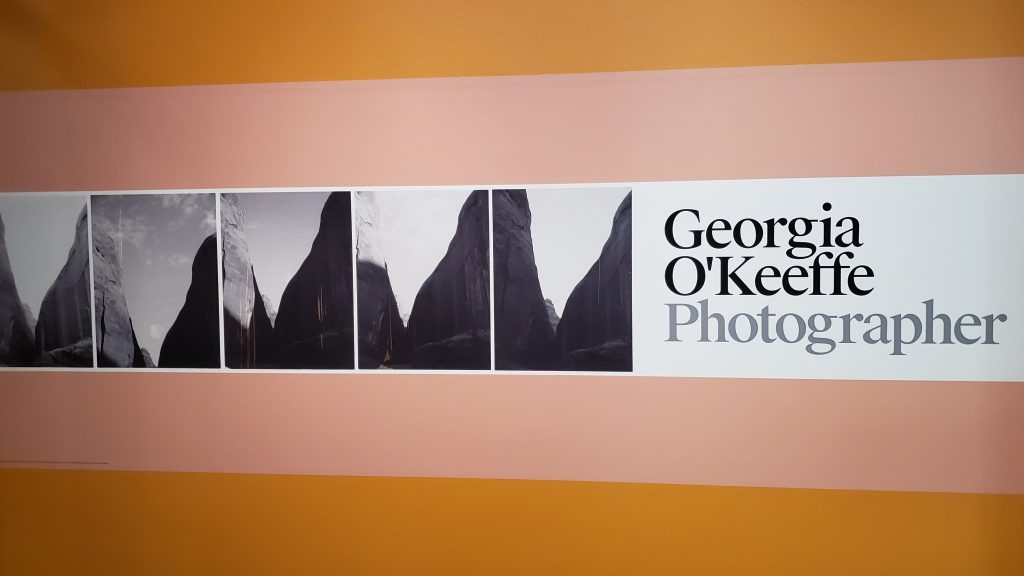 Then I worked my way up to the European art floor. I really enjoyed this gallery because it highlighted what I imagined an art history class in college would've felt like in terms of art subject matter. The European Art before 1800 Galleries were "designed to be an accessible entry point to European art for all visitors, [and] introduce historical contexts [to] provide audiences with the necessary background to understand and appreciate the objects on display." While on later upper floor I viewed the 19th Century in European and American Art Galleries, which featured "about 85 artworks from the museum's collection by Claude Monet, Berthe Morisot, Vincent van Gogh, Paul Cézanne, Édouard Manet, Willard Leroy Metcalf, Pierre-Auguste Renoir, Childe Hassam, and others that tell a story about one of the most important times in art history."
One of the most memorable galleries was called Disruption: Works from the Vicki and Kent Logan Collection. The artworks included paintings, sculptures, photographs, and mixed-media that "question the past, the world today, and the social spaces we navigate—upending political narratives, questioning our rights of freedom and access, subverting notions of identity, contesting social norms, critiquing consumer culture, and imagining dystopian alternate realities." It was a very trendy and edgy collection that felt rebellious and provocative in design.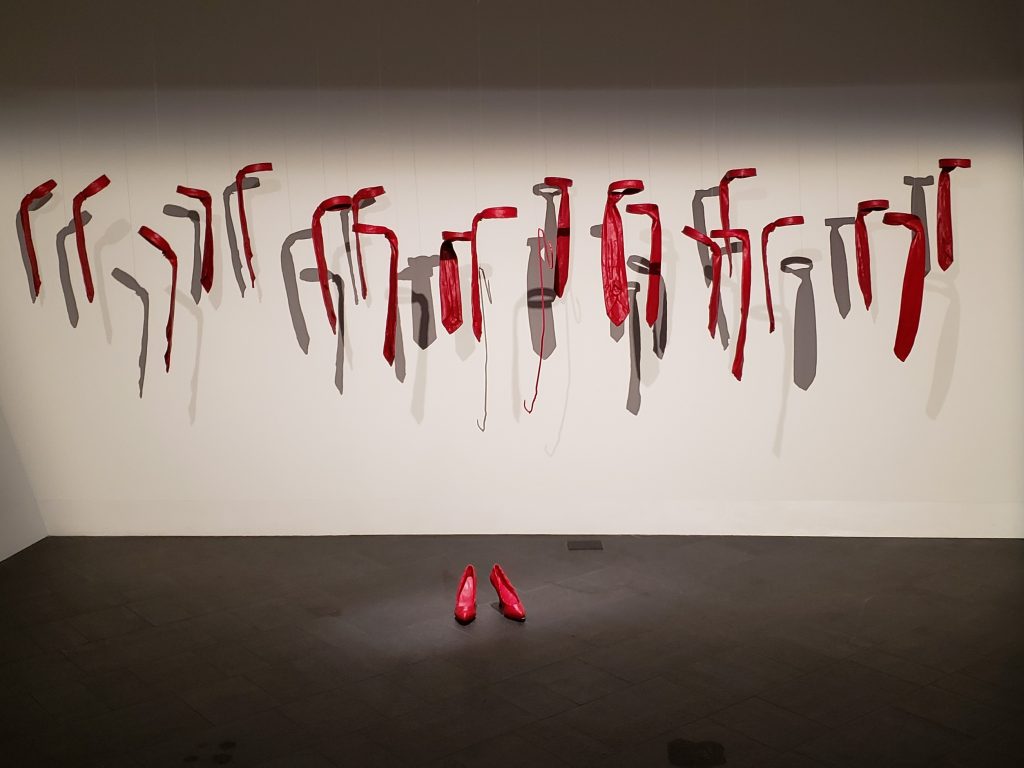 Another memorable collection was Who tells a tale adds a tail: Latin America and contemporary art. "The 19 participating millennial-generation artists from countries including Argentina, Bolivia, Brazil, Chile, Colombia, Ecuador, Guatemala, and Mexico…developed work that creates new worlds and realities, inviting spectators to engage in narratives through a multitude of media: painting, sculpture, installation, textile, video, sound, digital, and performance art."
The last art installation was Shantell Martin: Words and Lines, which were black and white drawings that explore intersectionality, identity, and play. I loved the whimsical line work in the elevator on my way back down to the main floor!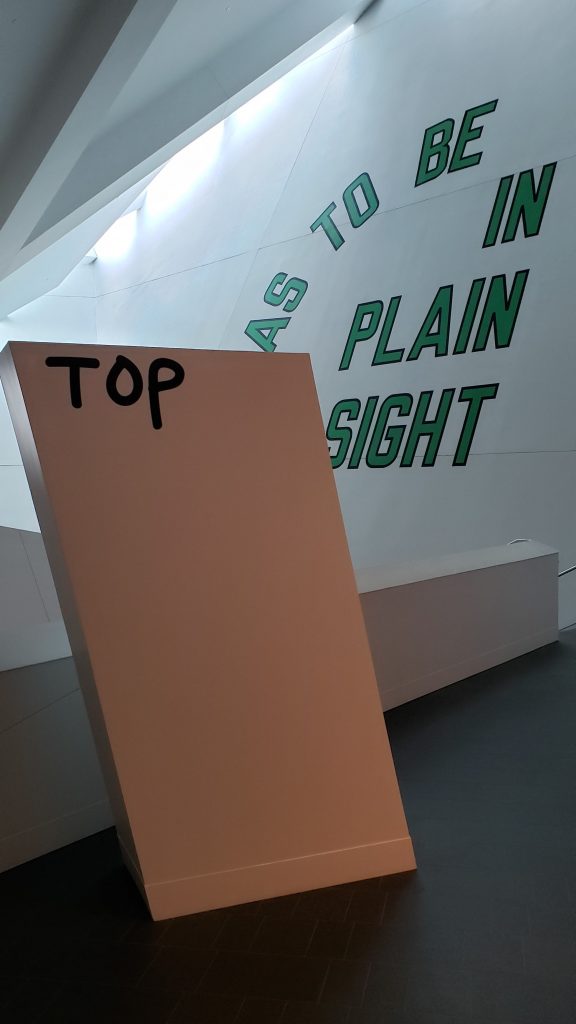 Clyfford Still Museum Visit
While I didn't take any photos inside of the Clyfford Still Museum, it was my favorite artwork and art museum of the day. Clyfford's wall-sized canvas Abstract Expressionist work was a marvel to behold in person.
"…the Clyfford Still Museum offers nine beautiful galleries of Still's art, historic photos, objects and letters from the Clyfford Still Archives, interactive features, tranquil outdoor terraces, views into storage and conservation areas, [and] a hands-on art creation studio… Considered one of the most important painters of the 20th century, Clyfford Still (1904–1980) was among the first generation of Abstract Expressionist artists. The Clyfford Still Museum collection represents more than 93 percent of the artist's lifetime output, including approximately 3,125 works created between 1920 and 1980 as well as his complete archives."

– Clyfford Still Museum Website
Short Community-Curated Exhibition Video
Full Museum and Clyfford Still Orientation Video