My company, Texas Disposal Systems, supplied the portable restrooms and fencing for Fiesta in San Antonio. The festival provided TDS employees with free tickets and a VIP table for NIOSA (Night in Old San Antonio). I went with the marketing department as part of team bonding.
This was my first time attending Fiesta in San Antonio. I was taken back by the scale of the event. We made our way over to the VIP tables to watch the annual float parade. However, the festival incorporated the entire city!
What is Fiesta?
We walked around the vendor booths on the way to our table. I collected a lot of free swag and promotional items. Aside from the swag, many booths were handing out the traditional pinnable medals. You could see the regular Fiesta attendees by how many medals they wore. Many of these regular attendees had sashes or bandoleras for carrying all their medals!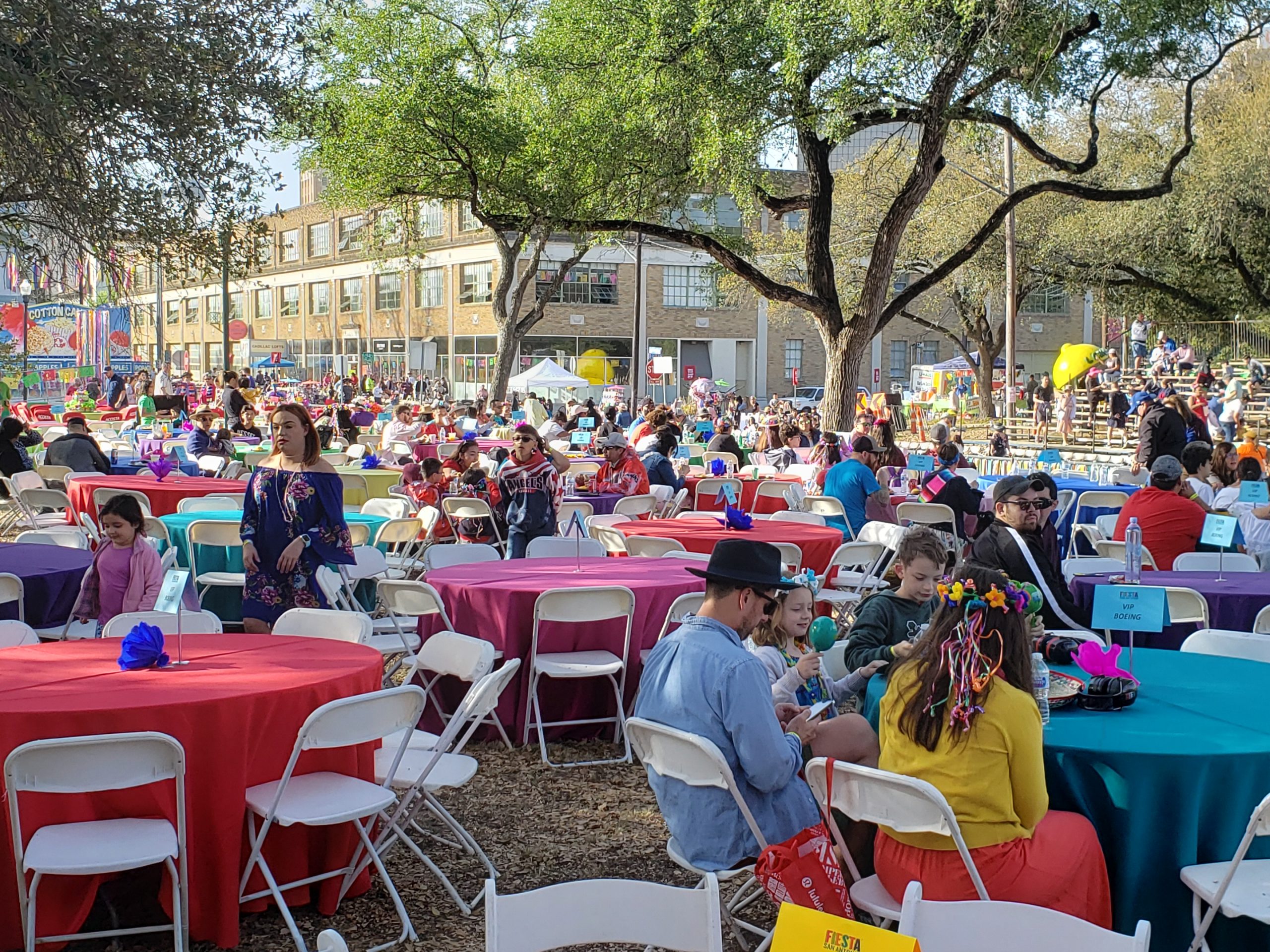 The float parade was spectacular! The parade began with the junior military cadets and local first responders leading the procession. Over the course of several hours, there were floral decorated floats, veteran and military groups, cowboys and vaqueros, company sponsored balloons, and much more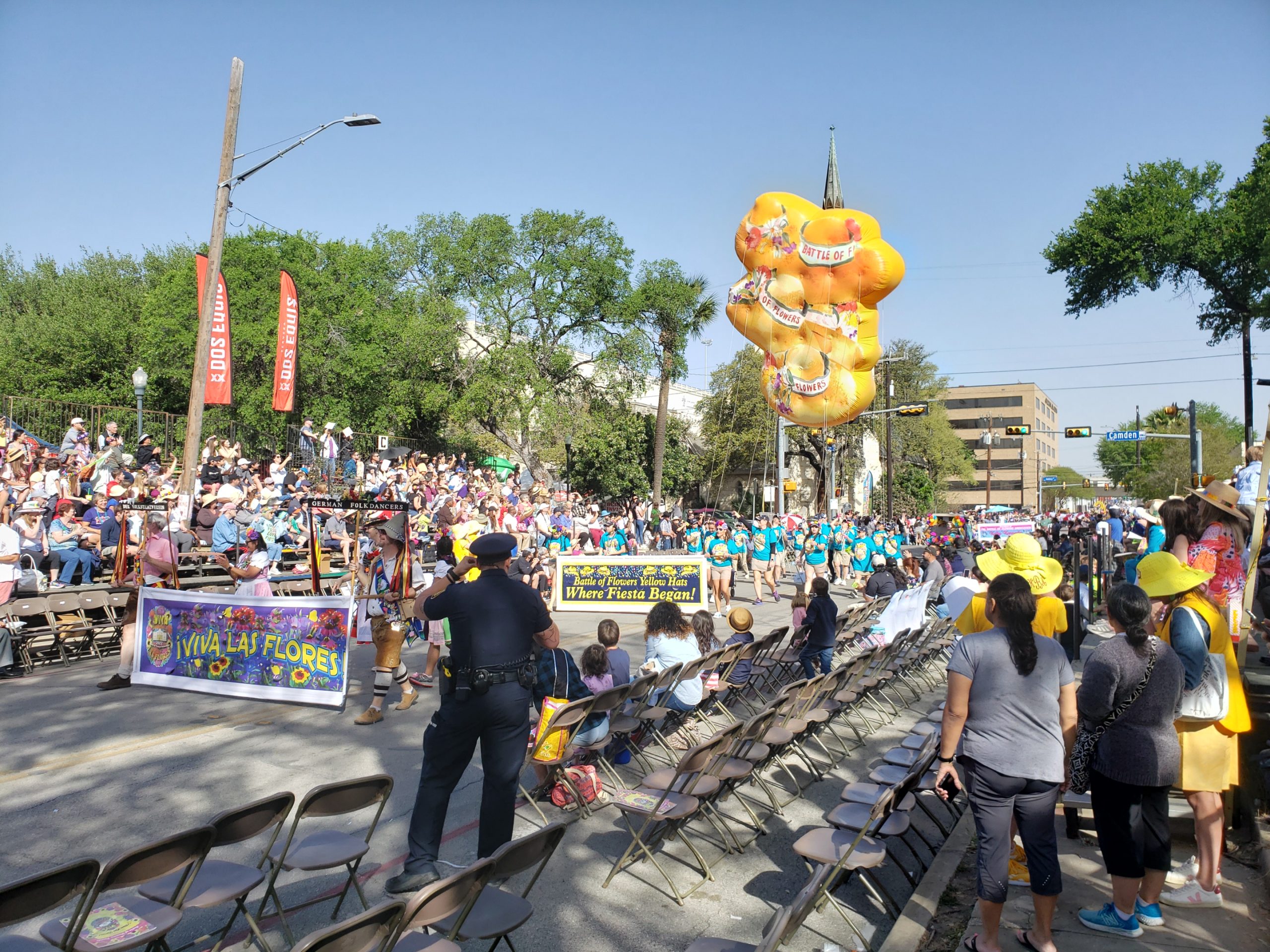 Part of the parade featured girls wearing long ornate dress tail trains sat on top of floats. This is a historical part of Fiesta. An interesting part of these young women's attire are their shoes. They wear decorated cowboy boots they show off to the parade audience.
Battle of Flowers Parade
I really enjoyed my experience at Fiesta! I would definitely go back another year to experience the other parts of the festival throughout the city, like the mini cultural areas like China Town and Little Germany. I'd also like to collect more medals to show off my Texas pride!