Take Care of Texas is a statewide campaign from the Texas Commission on Environmental Quality that provides helpful information on Texas' successes in environmental protection and encourages all Texans to help keep our air and water clean, conserve water and energy, reduce waste, and save a little money in the process!

Take Care of Texas Overview
I've outlined major highlights below in my role with the Take Care of Texas (TCOT) program. These sections include samples of my work ranging from graphical work to written blog content and more! I've also included my experiences with other program initiatives.
---
Program Revamp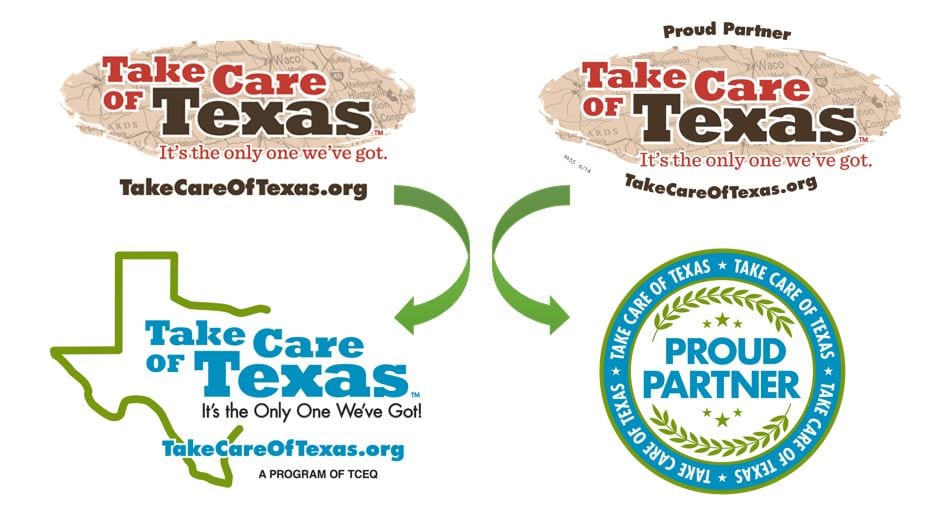 Shortly after joining the program, a new logo was implemented for TCEQ as well as the TCOT program.
Using my background in marketing, I helped steer the program into a new branding direction with the team. This also included updating our style guide, branded content, and other initiative logos – like our Proud Partner Logo.
Teens Video Contest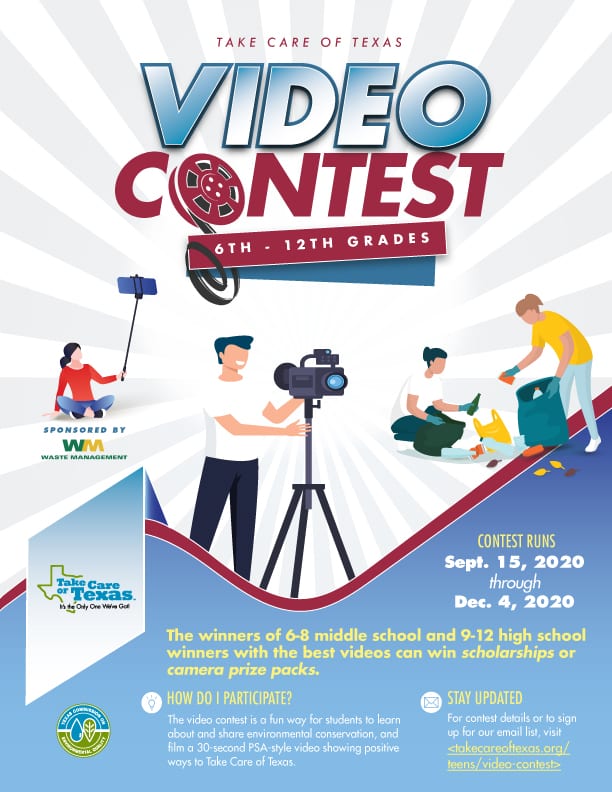 "The Take Care of Texas Video Contest is a fun way for young people to learn about protecting the environment and come up with creative ways to share this knowledge with others! Students film a 30-second video that shows positive ways to Take Care of Texas. The students that submit the best videos can win great prizes, awarded by the contest sponsor, Waste Management of Texas, Inc." – Video Contest Webpage
I helped take over the 2019-2020 video contest season and really enjoyed watching the students' submissions! I also handled the 2020-2021 video contest season during the pandemic. While the pandemic season wasn't as successful as the previous season, we still had significant participation and quality submissions!
Video Contest News Coverage
Using cross-department collaboration, we conducted localized media outreach for the winners of the 2020-2021 season. We landed media coverage with some local outlets for a couple of the winners, mostly the middle school first place winner:
Downloadables
In addition to blog posts, I created several "downloadables." These are types of content that are long lasting, evergreen pieces that can be promoted at different times of the year. The designs are intentionally <75% white to help save on printer ink when being printed at home or at schools. The Valentine's Day cards have been popular in both printed and digital formats, and have kept the cards fresh annually too.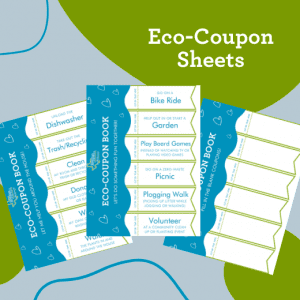 Blog Posts
Blog posts are pillar pieces for promoting the TCOT program. Below are some of the blogs and their feature graphics I developed. We found a lot of success with promoting conservation: around holiday seasons when they are conscious of their waste; water conservation during the hot and dry seasons; and energy conservation during peak hot and cold seasons. Many of the blog drive web traffic back to our internal initiatives, like our Video Contest or Art Contest.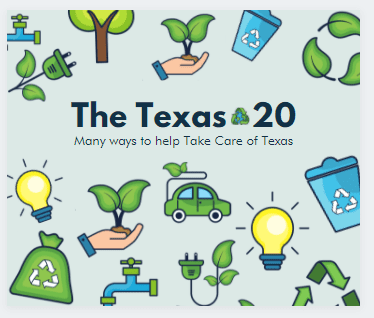 Newsletter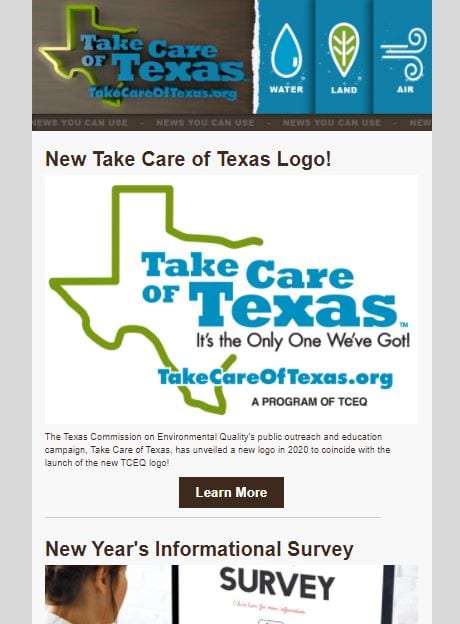 One of my responsibilities included creating and developing the monthly News You Can Use newsletter. This was the main driver of audience traffic to our monthly messages, linking to relevant news, contest updates, featured blog posts, contest links, and other related content.
I also helped develop unified templates for the other program newsletters. Tracking metrics became more important after I joined and we started tracking beyond just vanity metrics.