HSS Mid-Break Beach Trip
After our classes ended that week, most of the students – Andrew "Nicholas" Bottcher, Anna Davis, Ashley Shenk, Gerd Peter May, Sarah Curran, Josh Noonan, and Sasha Bugler – as well as Collin Schickendanz (former HSS '16), all rented a beach house in Yachats, Oregon for a night.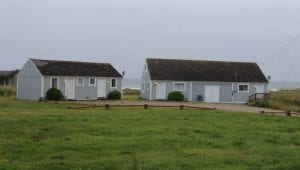 We spent that morning caravanning through the forest-covered highways, past small towns and inlet canals, on our way to Florence, OR. This sea-side, river-bay town was beautiful and really set the scene as we headed north along the coastal highway to our rental beach house.
"Nicholas," Sasha and Collin were in one car, and riding with me was Anna and Ashley – everyone else joined us later. So our 'pioneering group' wasn't in a rush, which resulted in many stops along the way. We had heard from locals along the way about a particular stop where we could find gems and polished stones, and as altar builders and rock collectors – we didn't want to pass that up!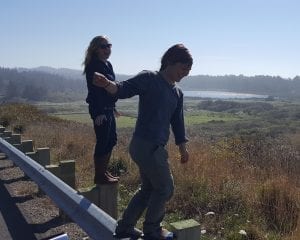 Once we arrived at the secret rock spot, the gang went their separate ways. Anna and Ashley hung around the tide-pool rocks, while "Nicholas" and Sasha climbed around a cliff-face, and Collin and I piddled around looking for souvenirs. As we were getting ready to leave, Collin literally had to also climb the cliff because "Nicholas" and Sasha couldn't hear us from the other side over the crashing of the waves! (I really appreciated that my passengers weren't too much trouble.)
We made it to the beach house before check-in, so we decided to explore Yachats to kill some time. Ashley, our resident tour guide, recommended we eat at Yachats Brewing + Farmstore. This cozy coastal craft brewery uses local ingredients and strives to be as sustainable as possible, which made for some delicious food and craft beer. It also had a small homesteading/permaculture bookstore, as well as a working mural that guests could help paint!
I split off from the group to check out the local shops. Many of the stores were art galleries for driftwood art, bee's wax candles, and hand-made jewelry. One shop was all about gems and crystals, and it rocked! That's where I got some of my first rocks for my collection, including my birthstone, Amethyst. We all ran into each other at the local grocery store to buy food and supplies for our stay, before heading back to officially check-in at the beach house.
We arrived at the beach house, got settled in, and spent the rest of the daylight on the beach before everyone else arrived. I didn't realize it was going to be so warm, so I stripped off my clothes and had a blast running around in my underwear for a few hours!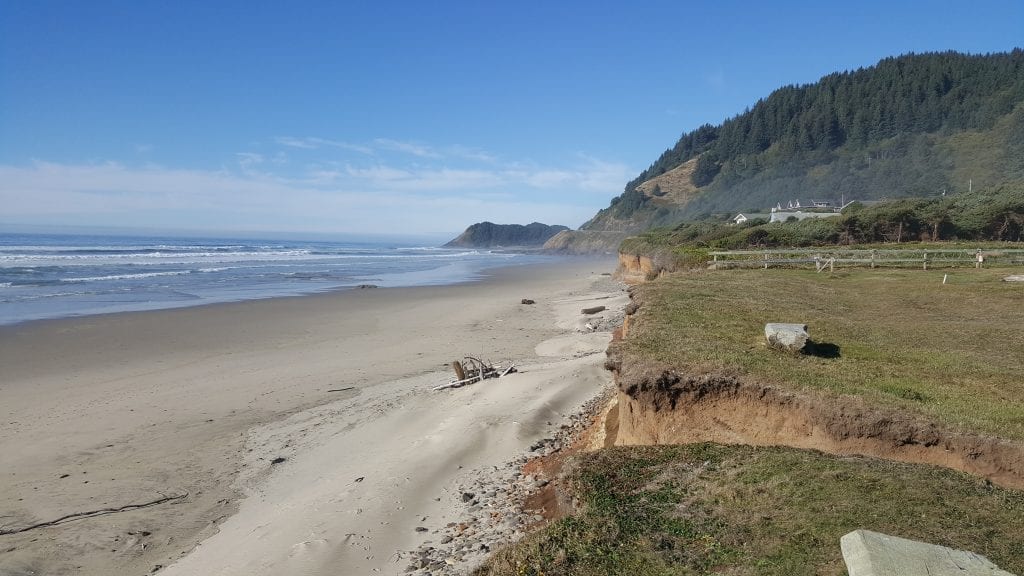 After all that coordinating, planning, driving, and taking care of everyone – I stripped off more than just my clothes. I took off my sense of responsibility for everyone, that "head over heart" thinking that causes me to stress and overthink, and I embraced a personal freedom that I hadn't felt in years… and I reached a new level of happiness! So much so that I still remember that boy in his underwear on the beach whenever I feel sad or unhappy.
That night, we cooked food, played our instruments and told stories from our time together at Lost Valley. It was trip down memory lane!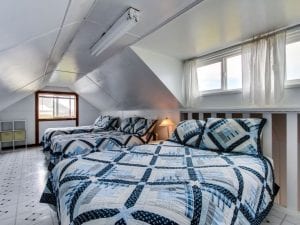 As the night wound down, people claimed their beds and couches. And guess who I shared a bed with? Ashley.
I wish I had the words to describe how difficult that was for me, because I was falling in love with her and knew it was a one-way street down Heartbreak Boulevard…
The next day, we packed up and travelled back to Florence for lunch – saying our goodbyes to the sea, Ashley and I 'primal yelling' at the waves, and really letting it all sink in. After eating lunch and checking out the shops by the bay, we made one more pit-stop at the sand dunes on our way back.
It was "Nicholas" and Ashley with me in my car, and we got separated from the others while driving through the dunes. So we pulled over, picked a path and summited the dunes back to the beach for the second time that day.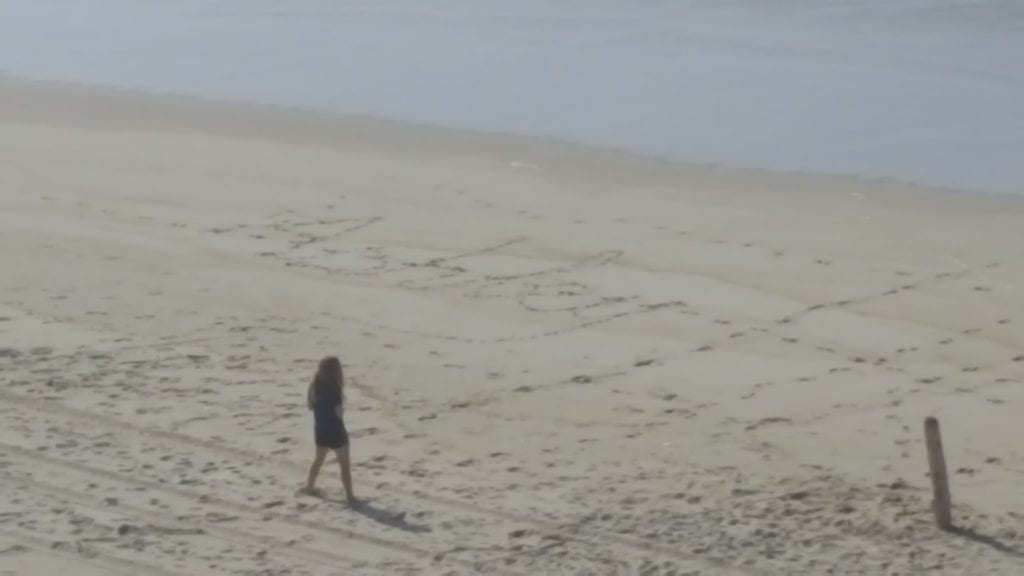 This trip to the beach was more than I was expecting, and I wasn't expecting to fall even harder for Ashley or to find a new grander sense of personal happiness…