I love geodesic domes. I feel like they are the perfect design maximizing space and resilient through various types of weather. Domes also remind me of space dwellings. Which has been an inspiration for my dream of operating an adult edutainment space colony glamping center. Historically, Buckminster Fuller was the original pioneer of geodesic domes. His intended design purpose for geodesic domes was efficient housing for the masses. Overtime, domes have taken shape for other applications, including interactive event facilities!
2022 South by Southwest (SXSW) was the first time I attended this major local event. Even though I'm not comfortable in crowded events and festivals, SXSW had a pop-up event venue I was determined to see. Wisdome Immersive Music & Art Park. This exhibit was temporarily relocated from Los Angeles to Austin for SXSW. Wisdome offered 360 immersion, yoga and soundbath experiences, as well as live music concerts during SXSW!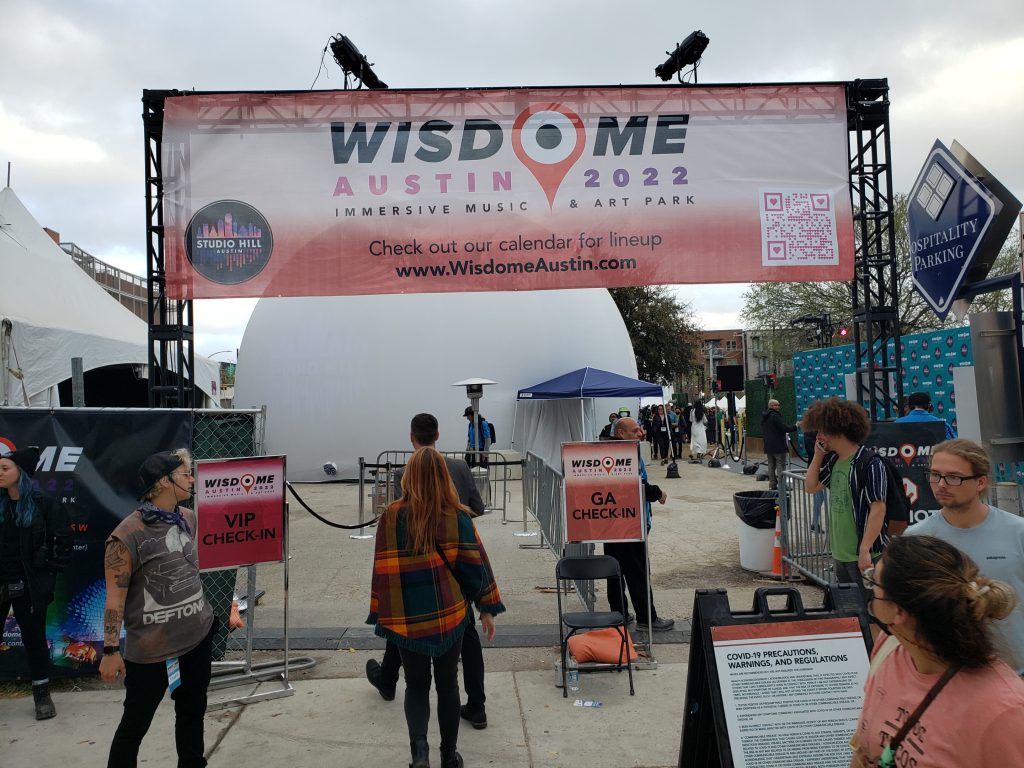 I arrived before the main show and hung around in the smaller, projector lightshow domes. These domes we mostly lounging areas with artificial turf grass floors, funky statues and art, along with fluffy beanbag chairs. I thought these were cool experiences, but they were more so visual projections — not choreographed displays to music tracks.
I didn't stay long in the smallest lounge dome since the area I was sitting was wet. The medium sized dome was definitely more interesting in terms of visuals. I could tell this was the more impressive of the two smaller domes, since the DJ was setting up his music equipment for later that night.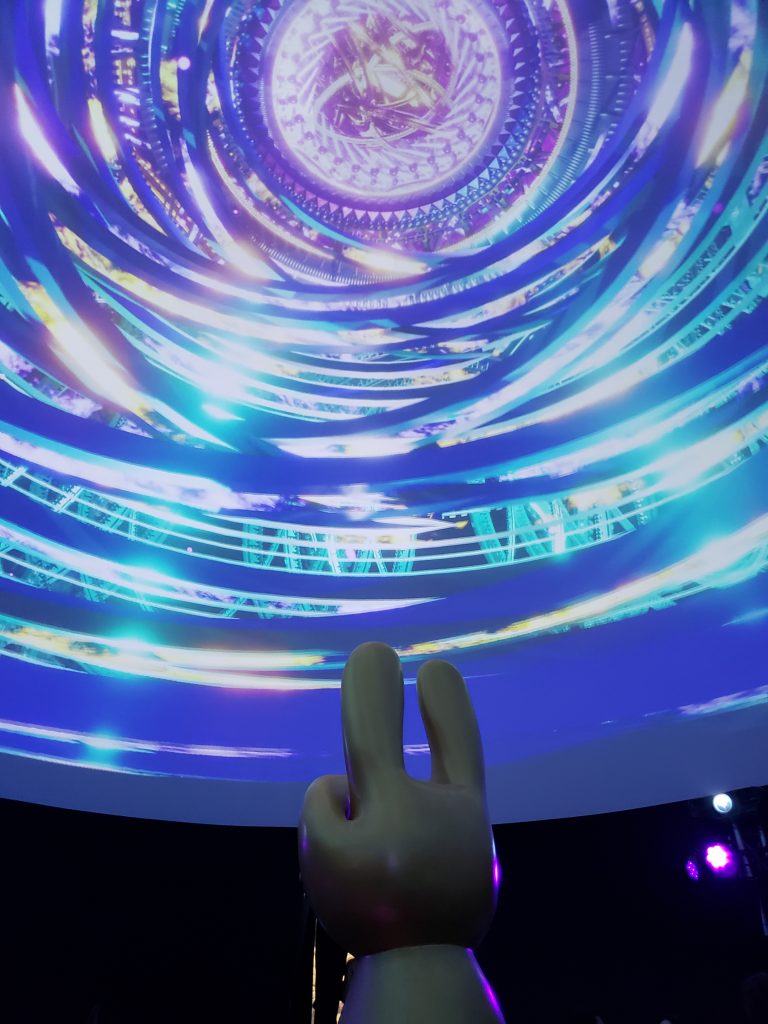 After I checked out the smaller domes, a performance duo began their set outside the main dome. The main performer was Sonic Butterfly, aka Andrea Brook. She played a 26 string acoustic, chromatic, long-string harp that she designed with strings a minimum of 60ft long that span out over the audience. I think I might have seen her years ago at other events, such as EarthX in Dallas.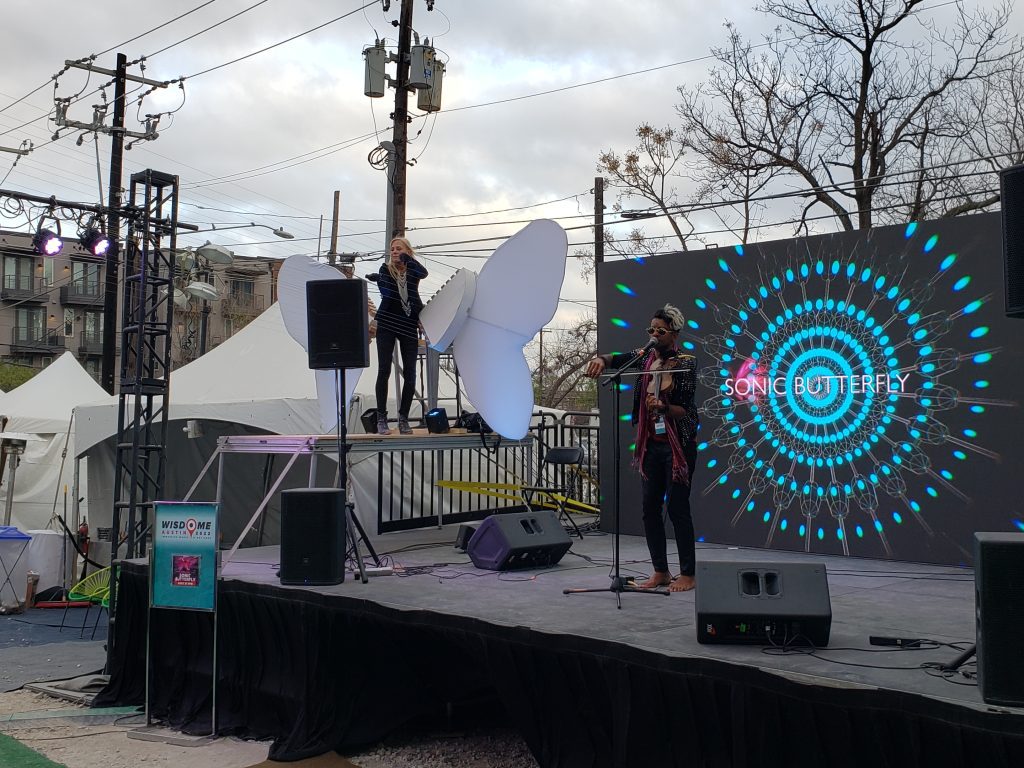 "2022 Grammy nominated Vietnamese American singer, multimedia artist and producer, modern-day Renaissance woman, and vocal powerhouse Sangeeta Kaur is a singular talent. Sangeeta's body of work is both cinematic in scope and spans a wide range of genres such as Classical, New Age, Contemporary and Spiritual."
The main show for the evening was delayed an hour as they had to coordinate the projectors and visuals. However it was worth the wait as the performer, Sangeeta Kaur, was a very talented vocalist! She performed a variety of musical styles from cover songs to Buddhist mantra chanting songs. The lightshow projections for her songs were good, but I felt the visuals didn't do her personal performance justice.