The USCC's Annual Conference is the premiere professional meeting for composting, organics recycling, and related topics. This year's conference was from January 24th-27th in Austin, Texas, and the demonstration day was held at the Texas Disposal Systems' organics processing facility.
My coworkers and I were given the opportunity to check out the on-site demo day. The event featured large heavy machinery on display for the conference attendees to watch in action.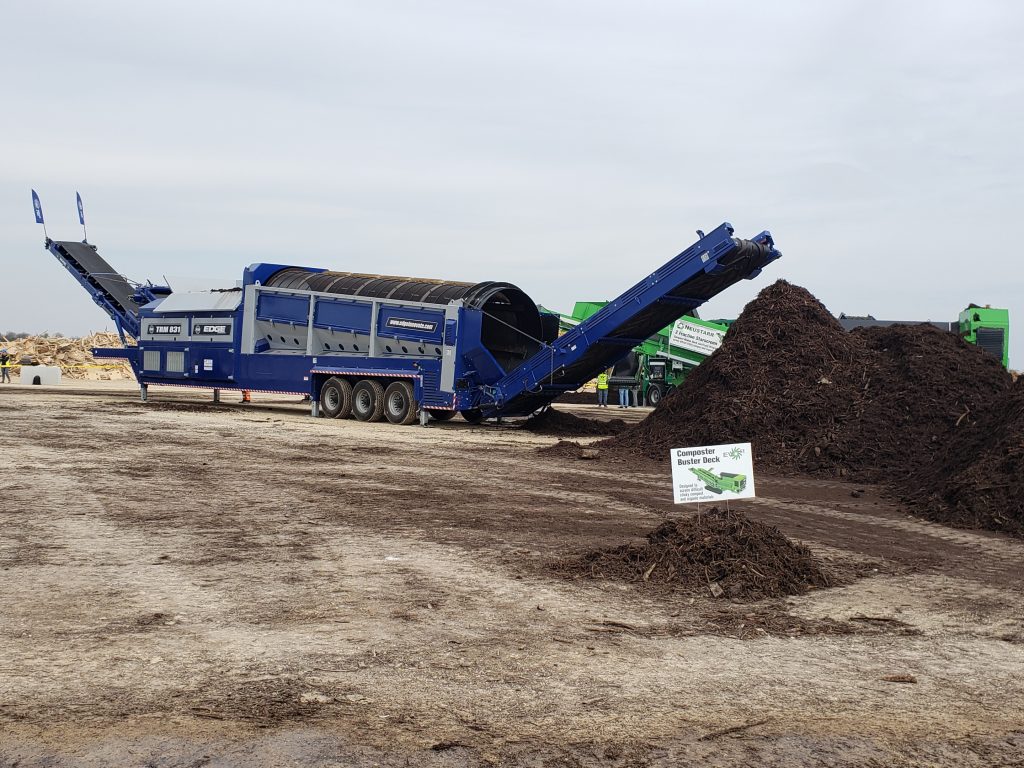 A lot of the wood materials used for the demo day were already on-site for processing or the material was brought in through other streams, at no cost to the company. Additionally, all the vendors; showcase equipment helped process the organics as basically free labor! And to top it all off, the processed organics stayed on-site to be turned into mulch or mixed mediums to be sold as landscaping products. Talk about a closed loop system win!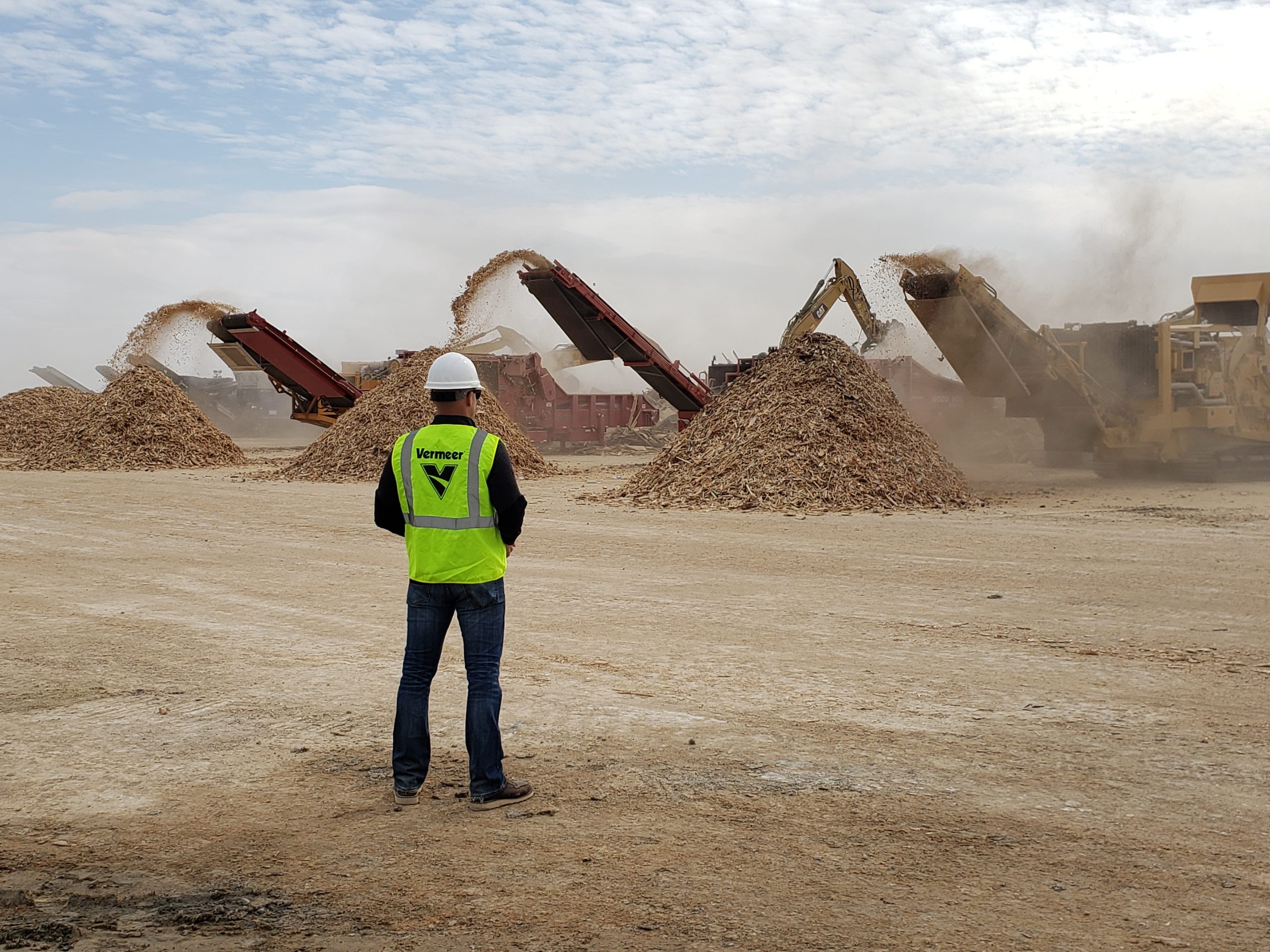 While I've seen the TDS composting facility, watching all the grinders, shredders, screeners, and windrow turners really shed light on how big and intense the composting industry really can be! My own composting experience has been limited to dinner scraps and my personal hobby of vermicomposting. For industrial scale and production, I see the appeal of heavy machinery over using worms — especially when creating woody mulch products and non-worm-friendly-food-stocks.