One of the athletic hobbies I picked up while living in South Austin during the pandemic was axe throwing! I enjoyed my axe throwing experiences when I went on dates. But then it hit me, I can do axe throwing without dates and have fun on my own. That's when I decided to join an axe throwing league at Urban Axes Austin.
I initially started off like most amateur throwers, with a double handed overhead throw. I was decently fair at this throwing style. Over time I noticed the seasoned leagues and professionals honed their throwing style to just single handed. So I decided to make the switch and deal with the learning curve.
My single-handed throwing style took some getting used to at first. With time and practice, I adapted and became fairly proficient in this style. My only flaw in my throwing was too much power – which became evident after I broke my first axe.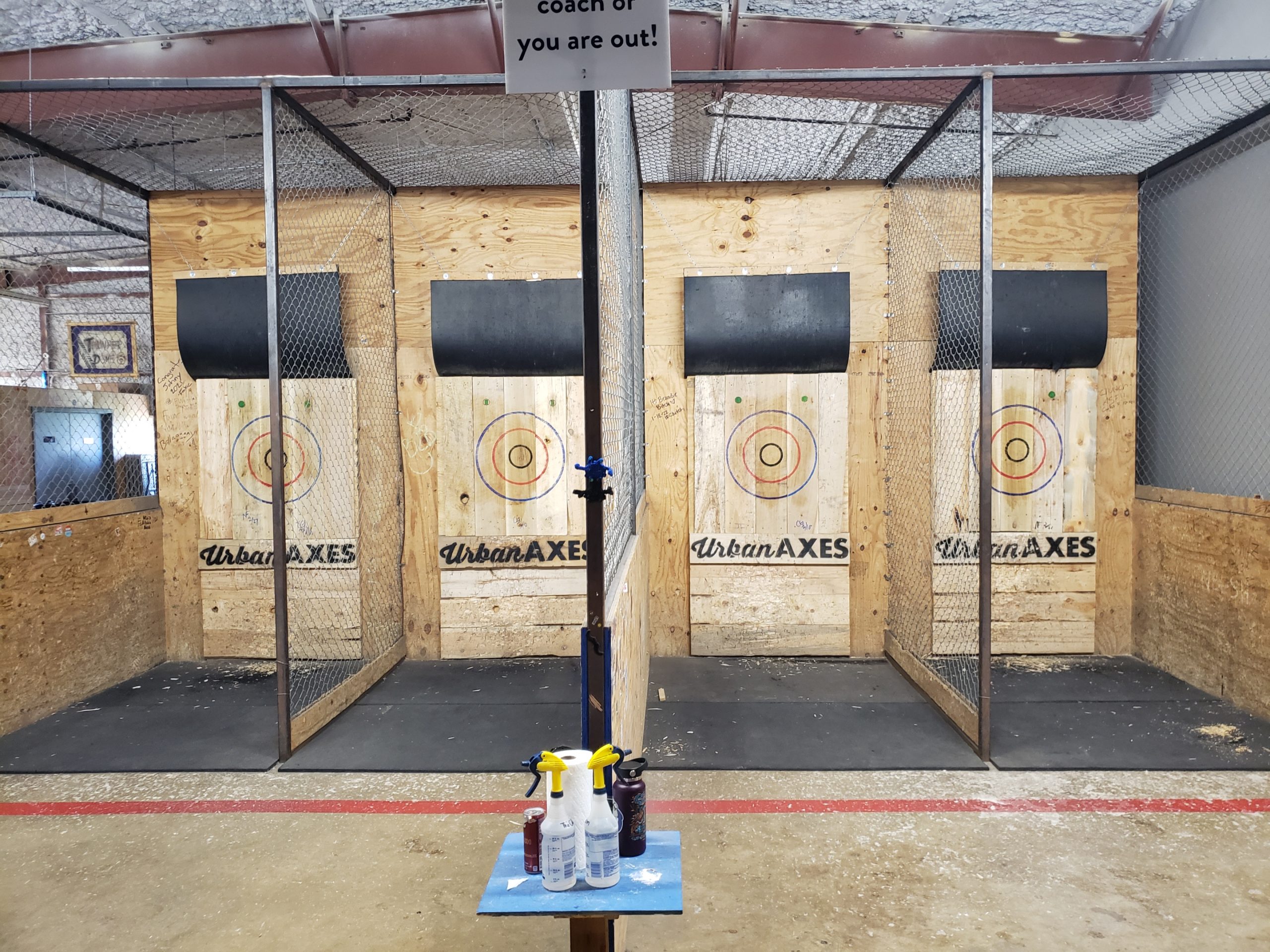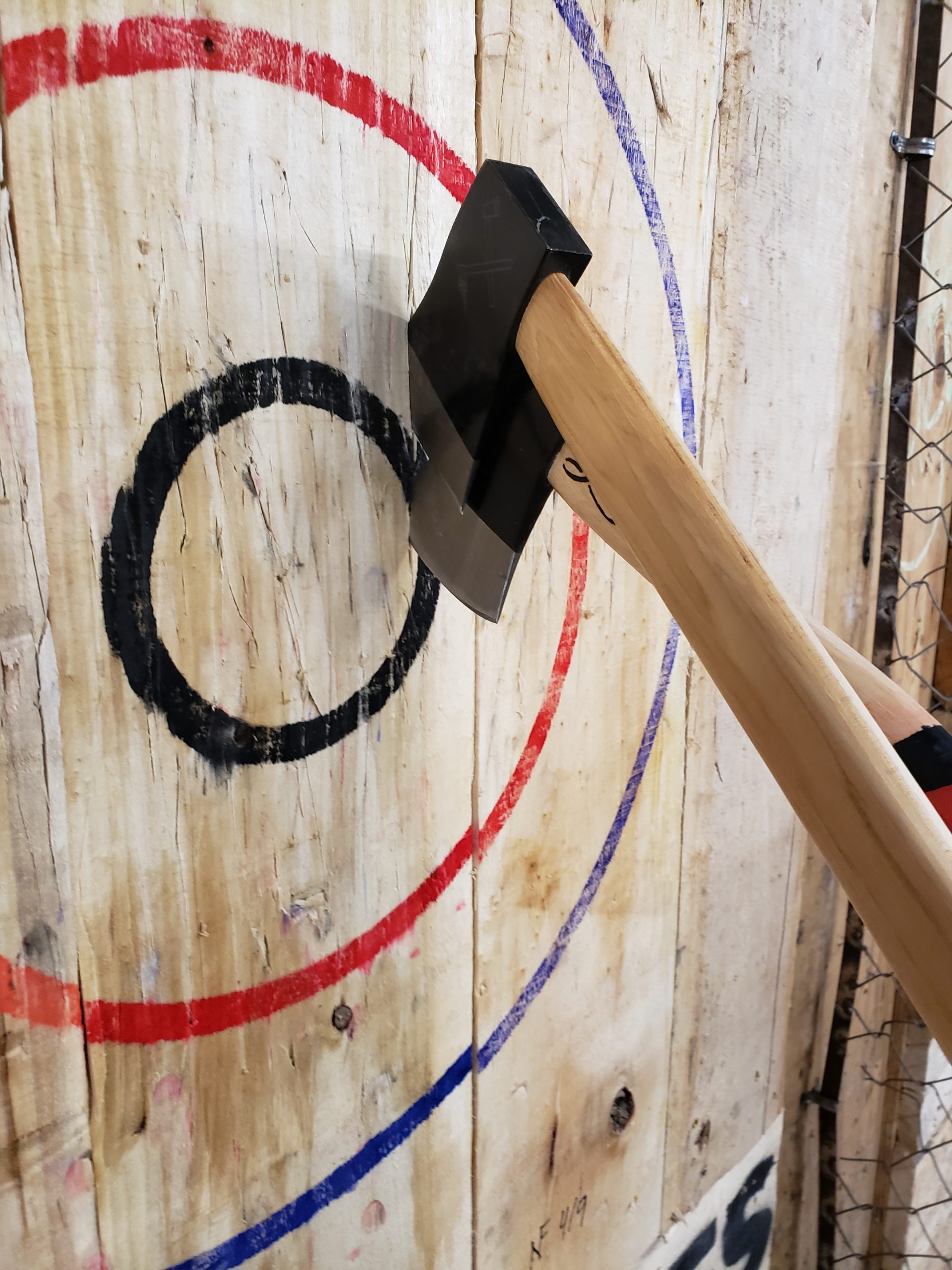 Seeing how others committed to the sport and the league, I upgraded my personal axe to a new model. The straight handled axe was much easier for me and helped me climb the league ranks!
I really enjoyed playing with all the random league members, who slowly became friends overtime. I really enjoyed the potlucks we shared both at Urban Axes and outside the facility.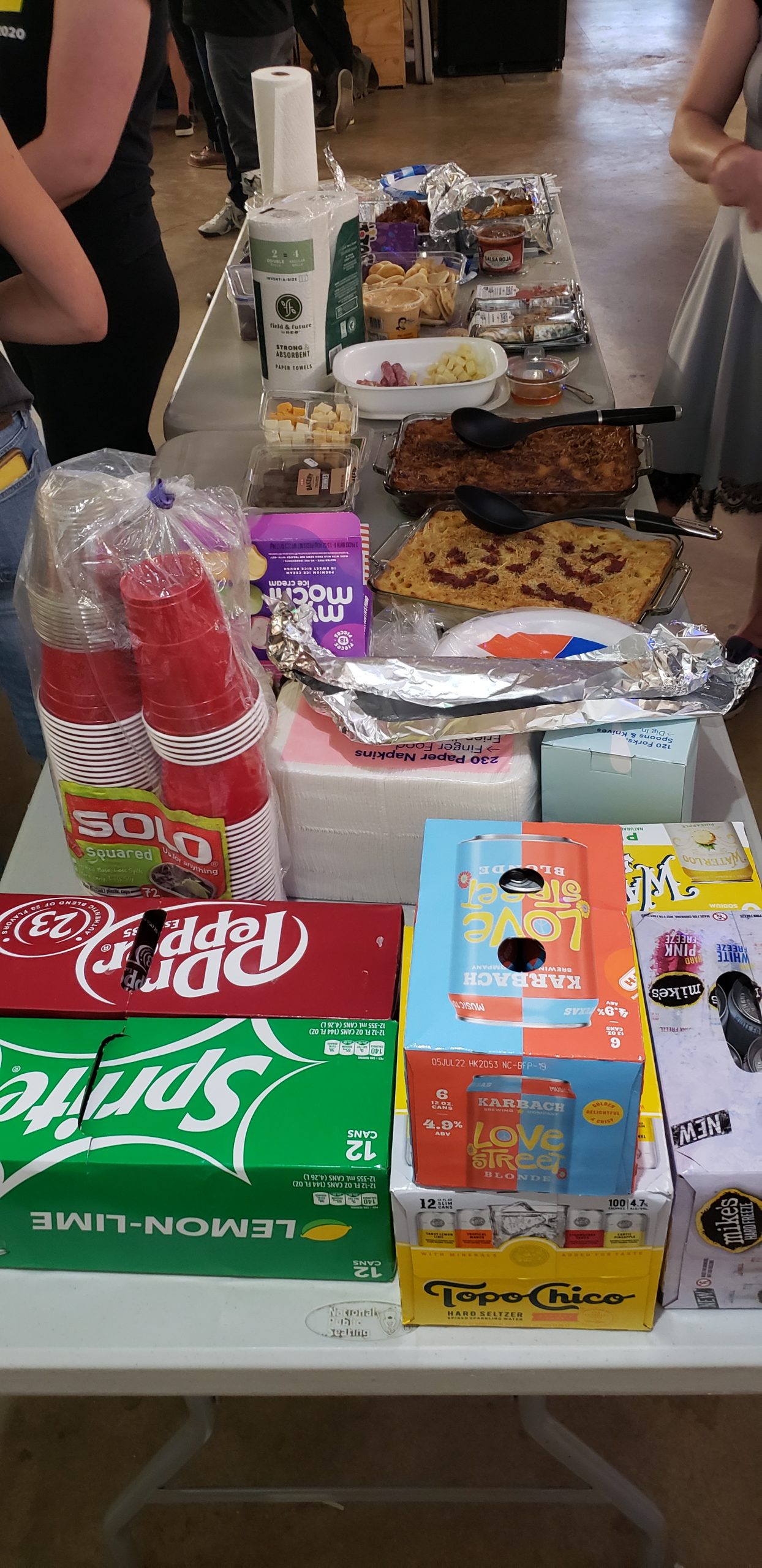 After 7 weeks of Sunday night competitions, we finally competed in a knockout tournament for our league. I didn't finish in the top five like I hoped, but I did win "most valued thrower" as voted on by the league members!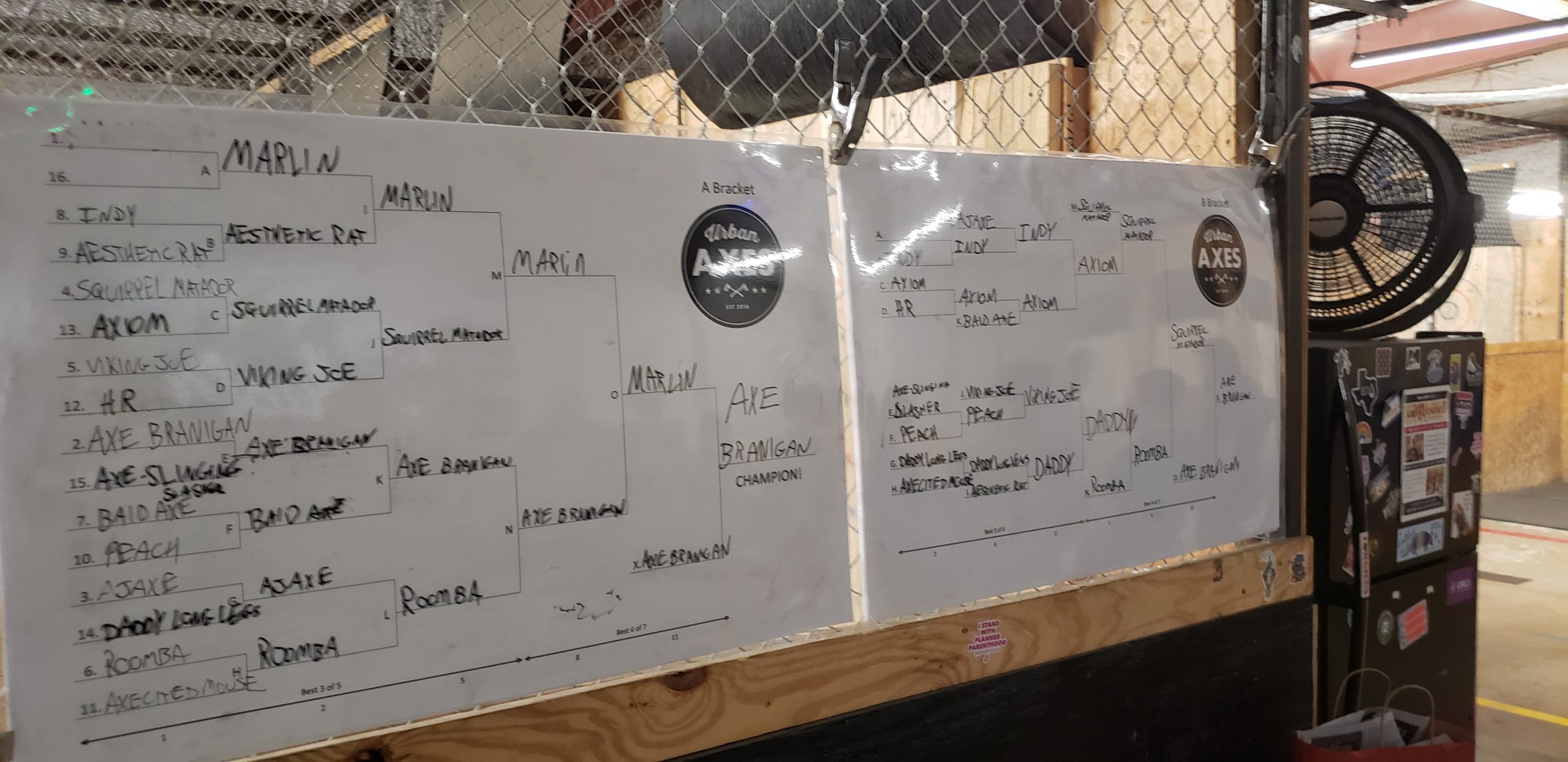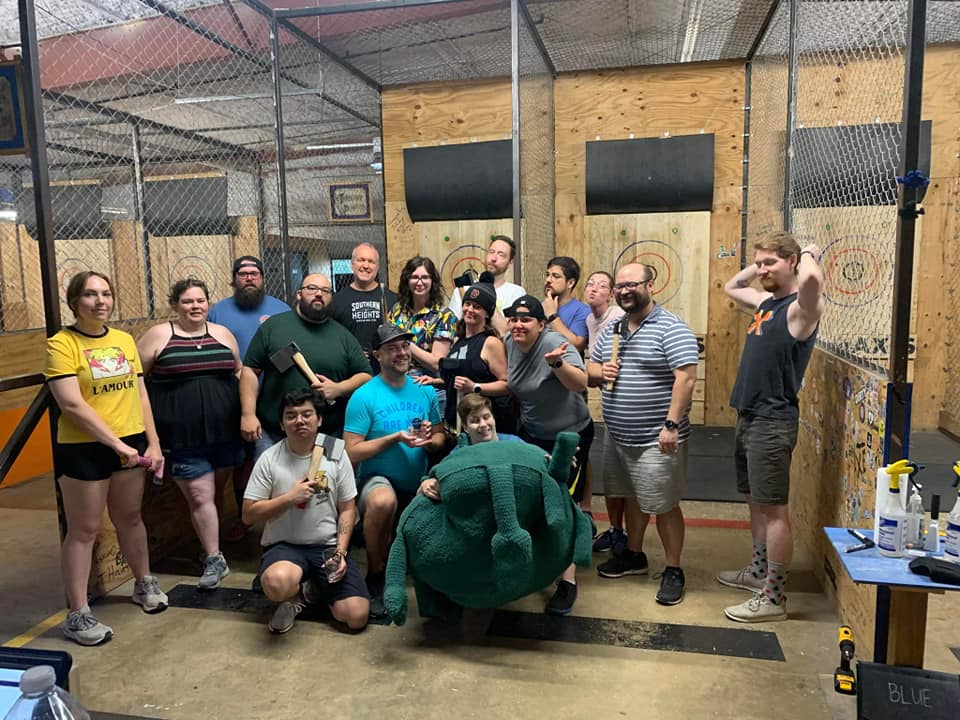 I highly recommend the axe throwing sport, and have actively tried recruiting others to join leagues – if not just try throwing for their first time. The feeling of sticking your axe is primal and gratifying, even after the initial beginner phase wears off.