I went to the "Spring into Fun Day" garden tour hosted at Cummingham Elementary by PEAS (Partners for Education, Agriculture, and Sustainability.) During my time in Austin, I've crossed paths with PEAS' educational and outreach efforts. I'm very impressed with what they have achieved and how they leverage partnerships within the community.
After parking and walking onto the school grounds, I headed over to the elementary school garden. This is both an educational and production garden. Students are taught how to grow and care for produce, along with science lessons.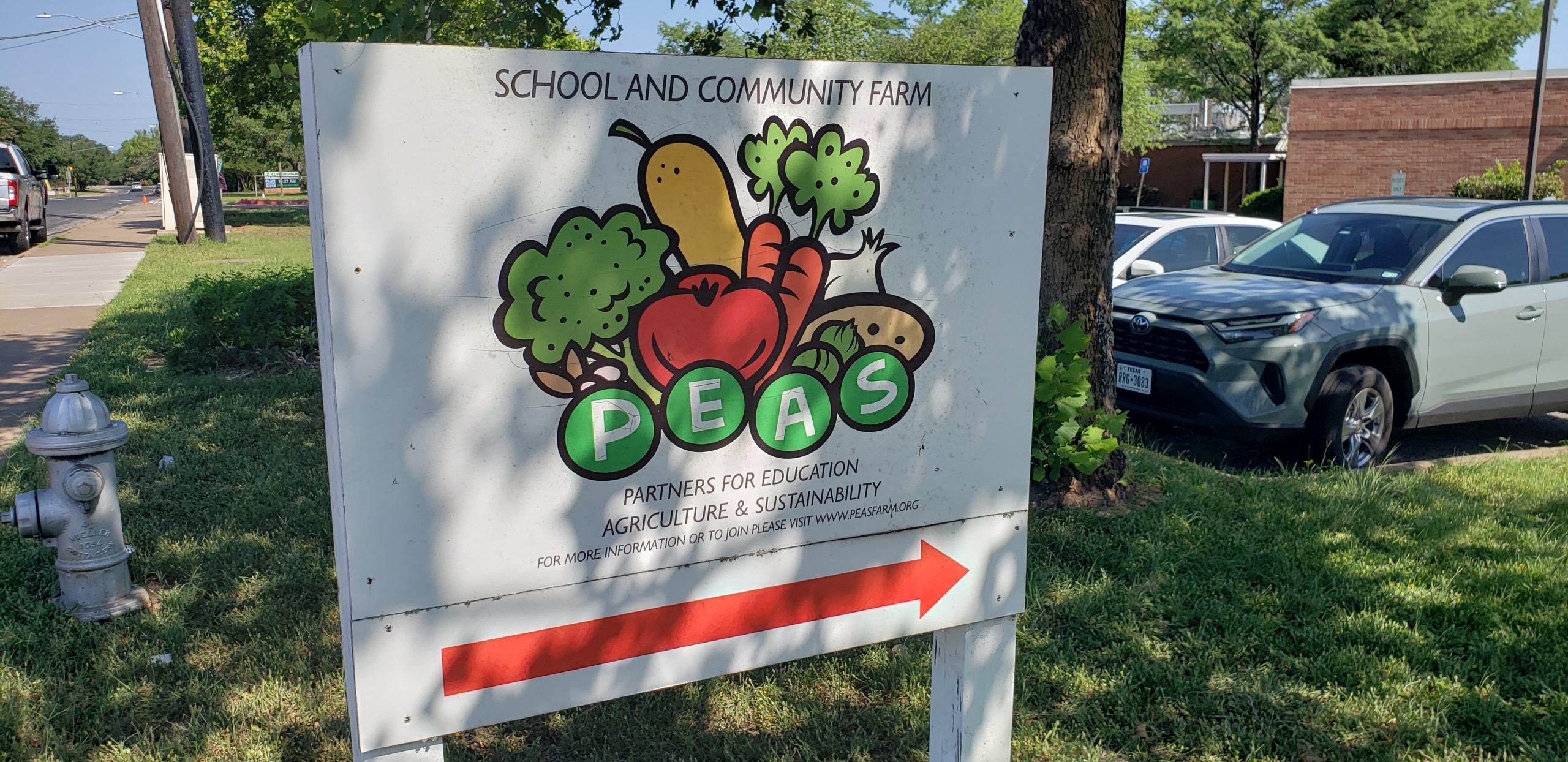 I walked through the PEAS Community Farm raised beds, which featured labels and science signage, and talked with the partners and vendors. There were representatives from the City of Austin's Water Department, TreeFolks, environmental naturalists, Central Texas Mycology, and a few others. I've kept up with both TreeFolks and the Central Texas Mycology groups during my time in Austin.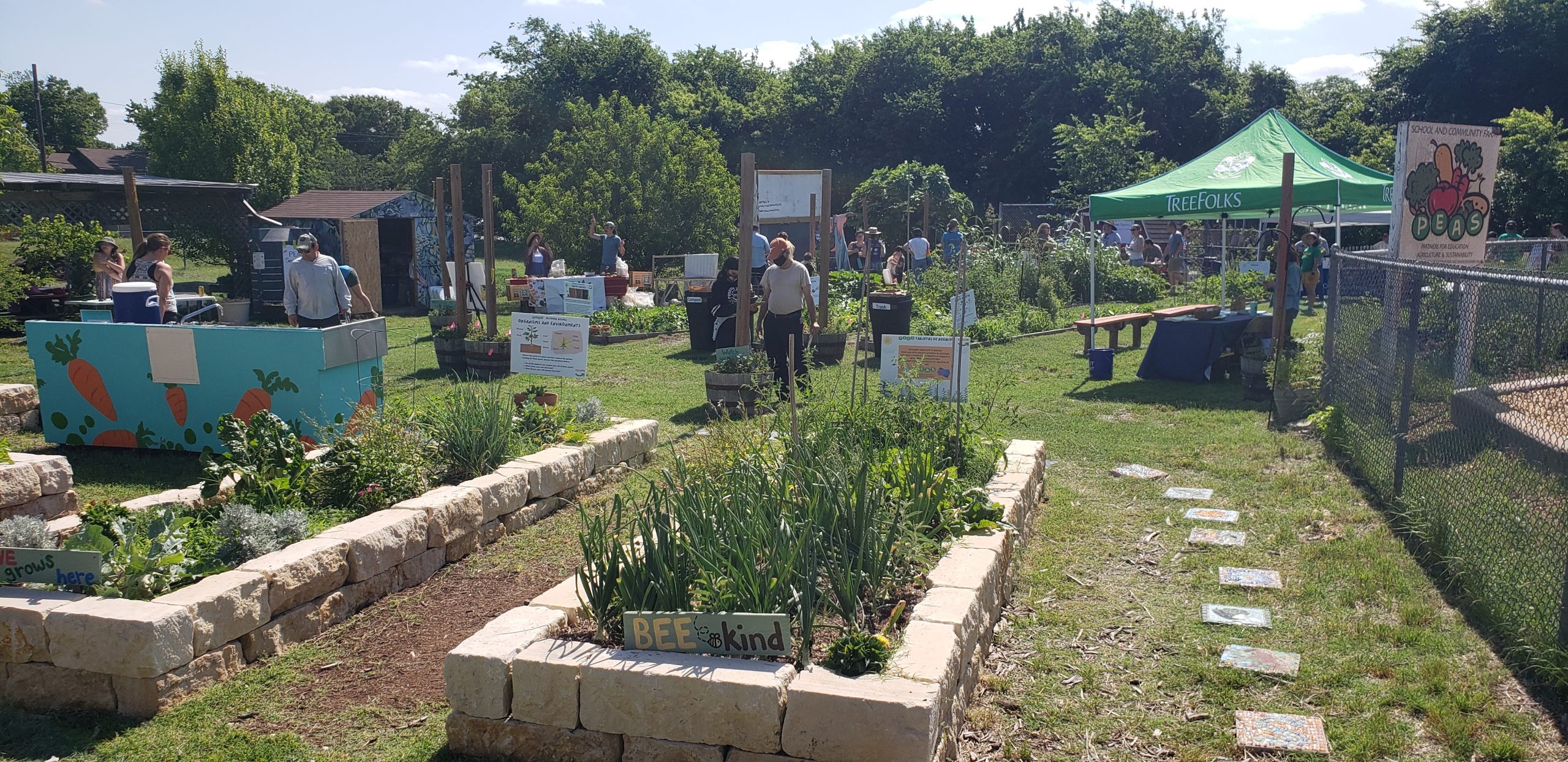 Once I finished visiting with the vendors, I walked past the outdoor wash station and seed exchange mailbox to the modern portable next to the garden. Resulting from a grant, PEAS built an multi-station kitchen classroom for the elementary students! So not only do kids learn about the source and growing their own food – but also how to prepare and cook produce too. (Instead of farm-to-table, this method is school-to-table).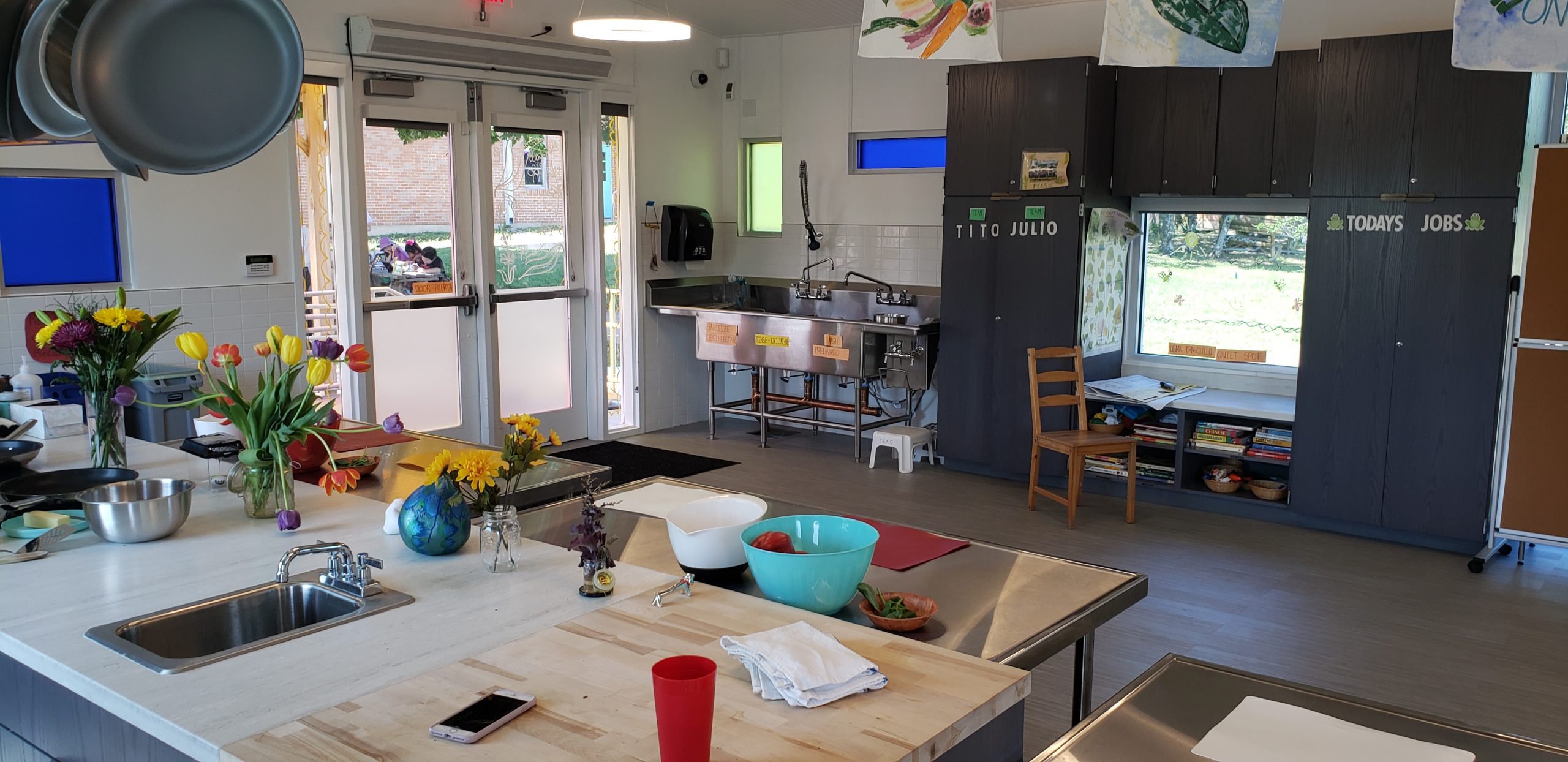 I left the educational kitchen classroom in awe knowing what PEAS has achieved and their model for teaching students, educators, and the local community.