Goodbye Seal Beach, Hello Arizona Golf Resort – Summary:
Who: Sondra Black (my mom)
What: Walked the Seal Beach pier; Left California to Arizona; Coordinated and stayed with my mom on her work retreat at an Arizonan resort
When: Tuesday, April 3
Where: Seal Beach, CA; Scottsdale, AZ
Quick Resources:
My Route:
Planning my Eco-Inspired Road Trip Blog Post
My Travel Story:
For my last day in California, Joey took me to downtown Seal Beach to the main city pier for one last look at the Pacific Ocean before I went into desert country.
This memorial plaque commemorates the community and those that helped rebuild the Seal Beach Pier when it was destroyed by storms in 1983.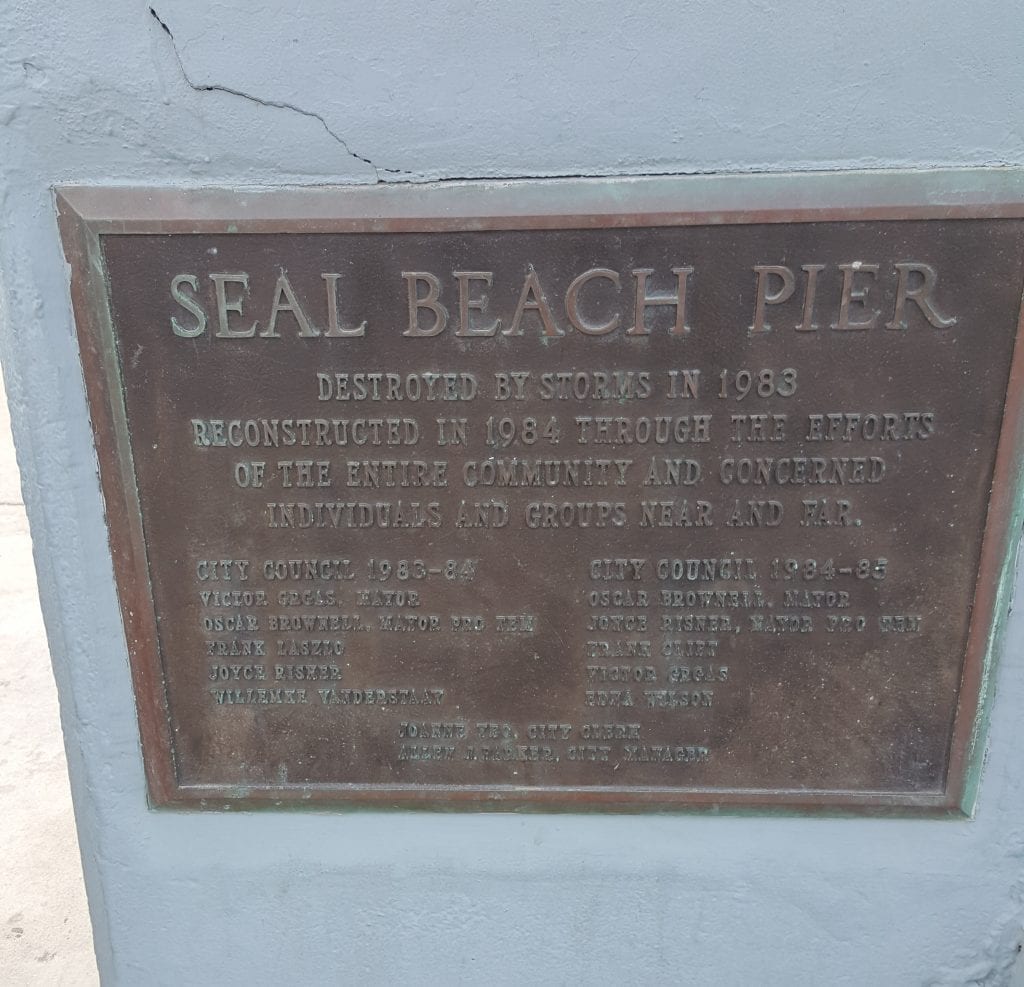 This seal statue sits next to about a dozen plaques recognizing many businesses and government organizations that have been a part of Seal Beach's history, as well as serves as a memorial for certain individuals.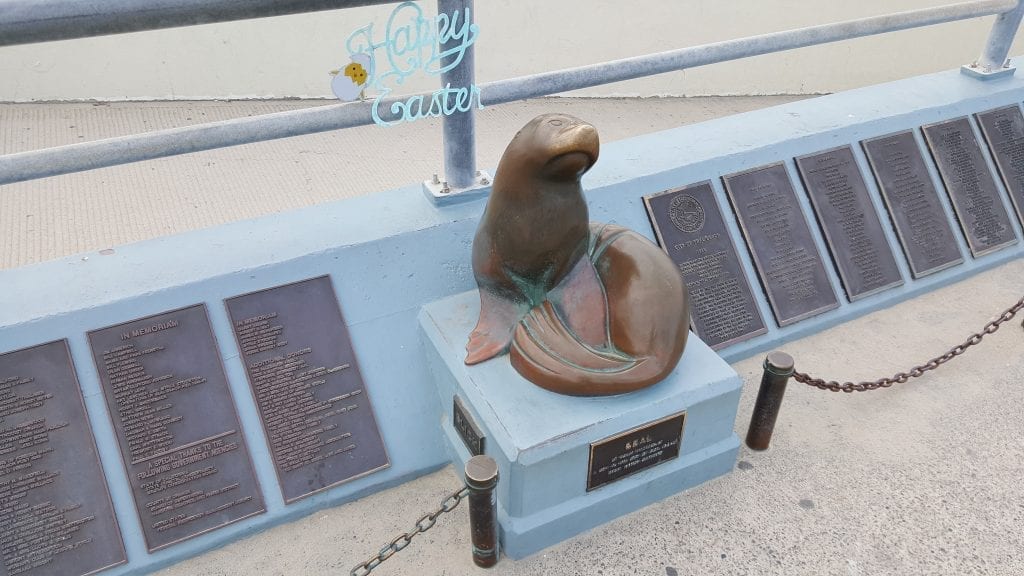 This is a view of downtown Seal Beach main street, which has several bars – including two Irish pubs – and many other tourist shops and restaurants.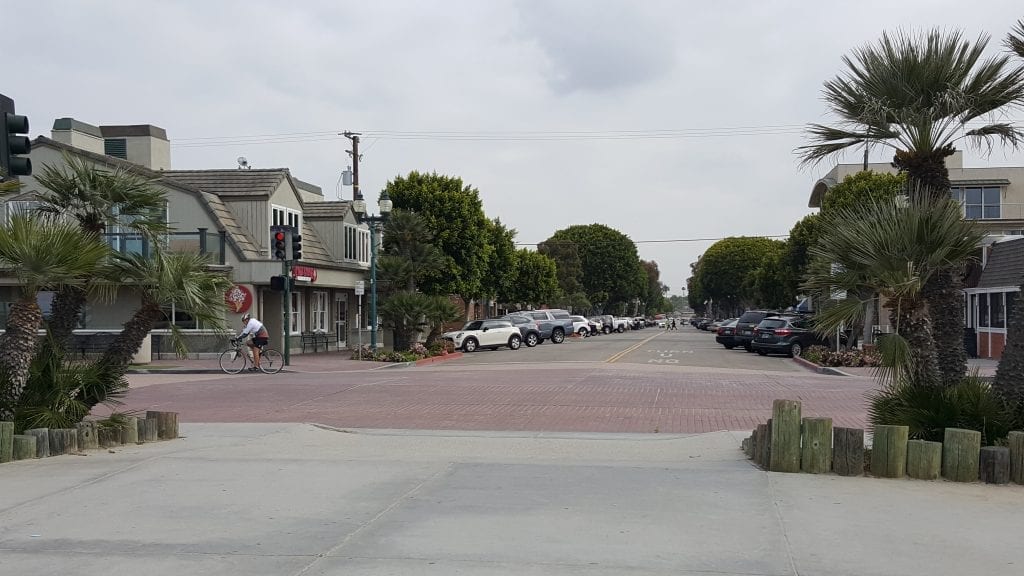 Here's a view of the beach from the pier while we are still over land. There were a bunch of surfers as you can see, and freighter ships traveling in and out of the ports like clockwork.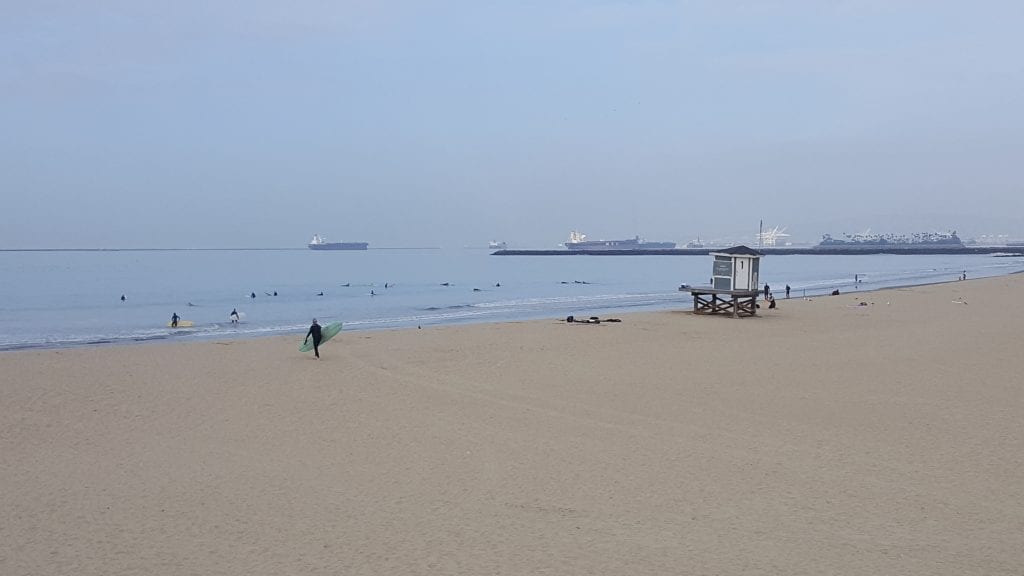 A view from the end of the pier of the many beach-front houses and the steady fast surfers looking for their wave.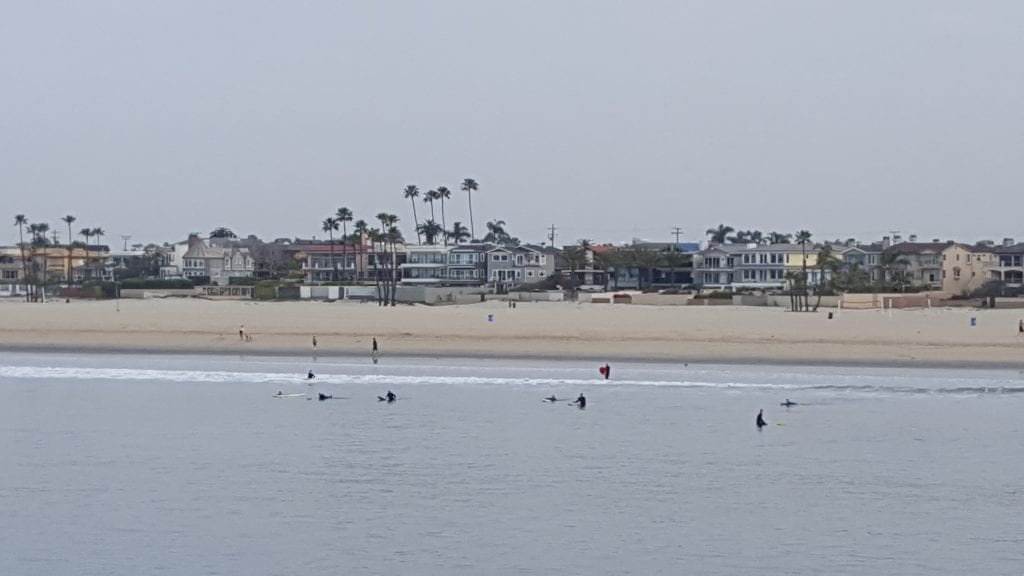 Here's a quick video of the view from the end of Seal Beach Pier!
Once I said my final goodbye to the ocean, and the Tully Family, I spent the day driving into the desert, even passed through Coachella, Arizona, on my way towards Phoenix/Scottsdale, AZ.
I had to fill up before entering Arizona, and the gas station I chose was the temporary pit-stop for this gang of long-distance desert riders!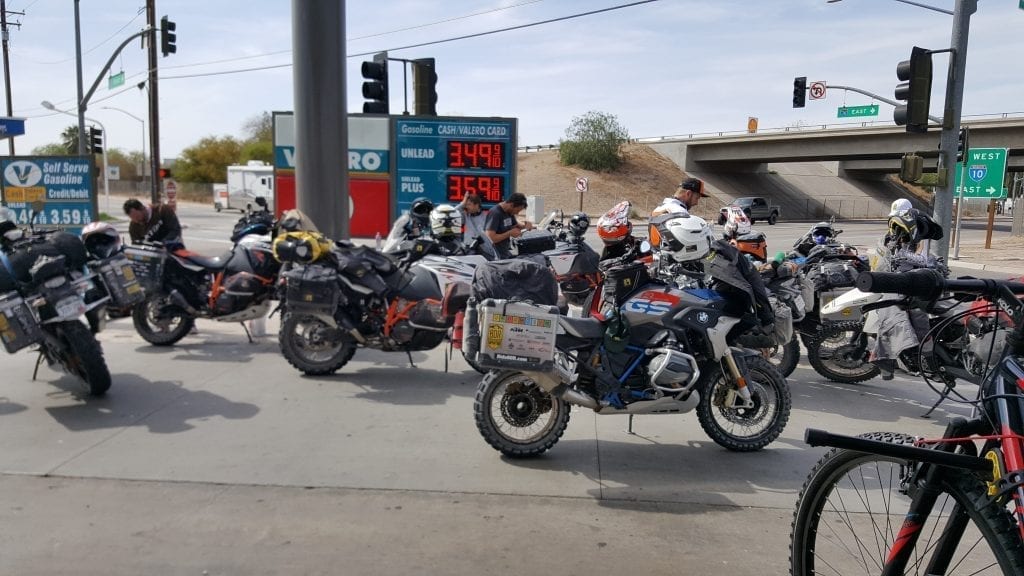 The Arizona-California border rest stop I pulled over to take pictures. Very interesting design.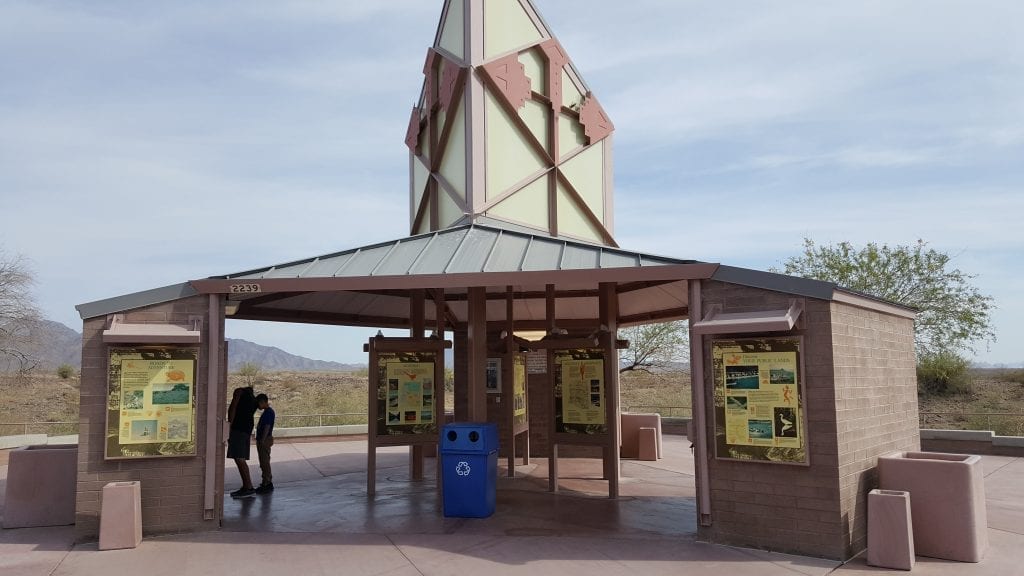 This display at the Arizona border rest stop shows the various geographic regions of the state.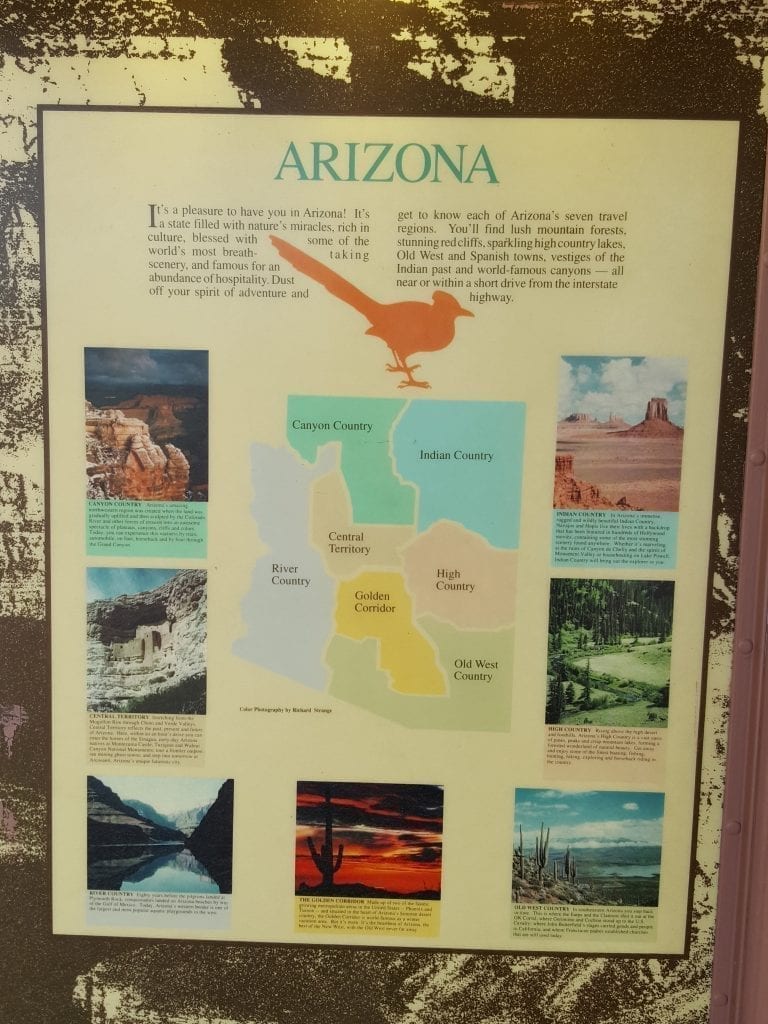 Maybe it was all that time I spent in Oregon, where things aren't really poisonous, but this sign really reminded me of Texas. (And from this point, I was on snake watch wherever I went.)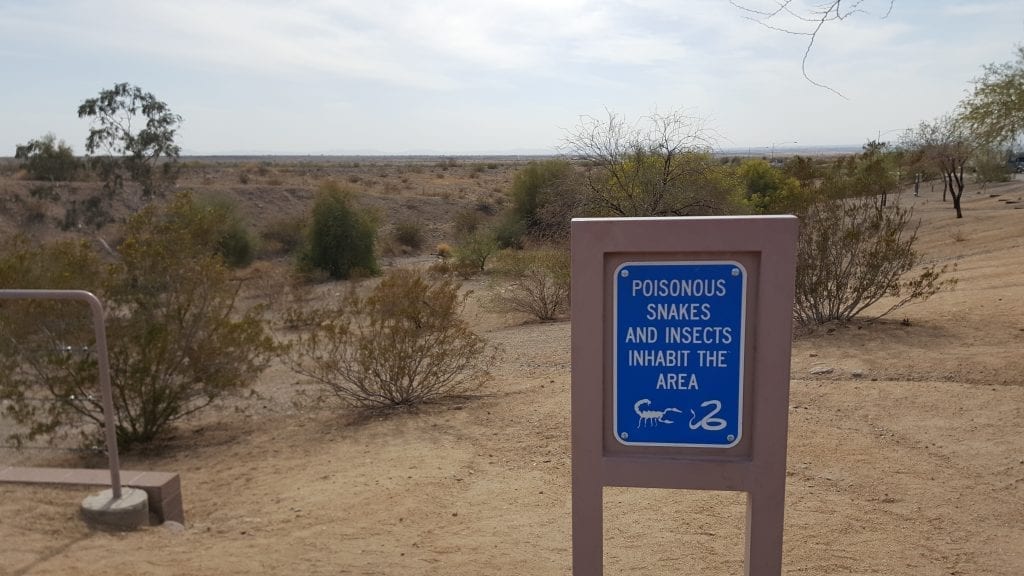 This is very prominently shaped mountain range at a different rest stop I pulled over at hours into Arizona.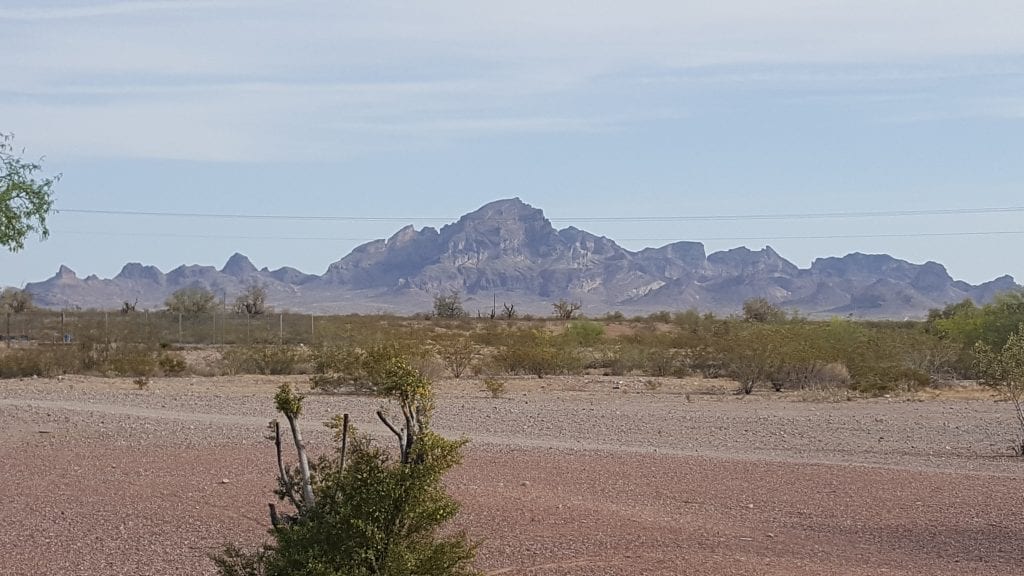 As luck would have it on my drive in, my mom called me and let me know she was going to be in Scottsdale for a work retreat while I was in the area, so she managed to switch rooms to a two bed room and I got to stay at the Mountain Shadows golf resort!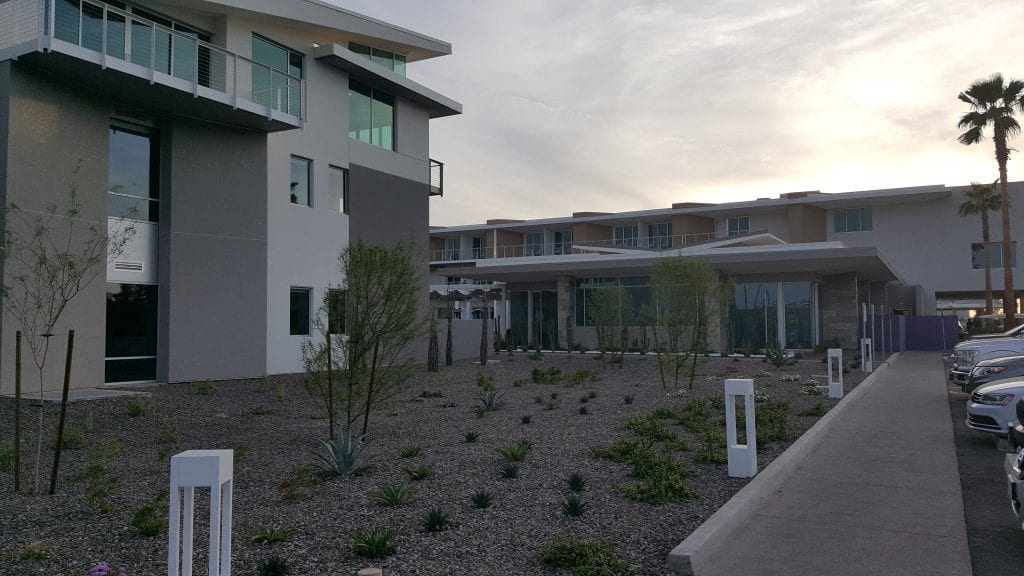 This is a view from Mountain Shadow of the cliff-side mansions in Scottsdale's more affluent part of town.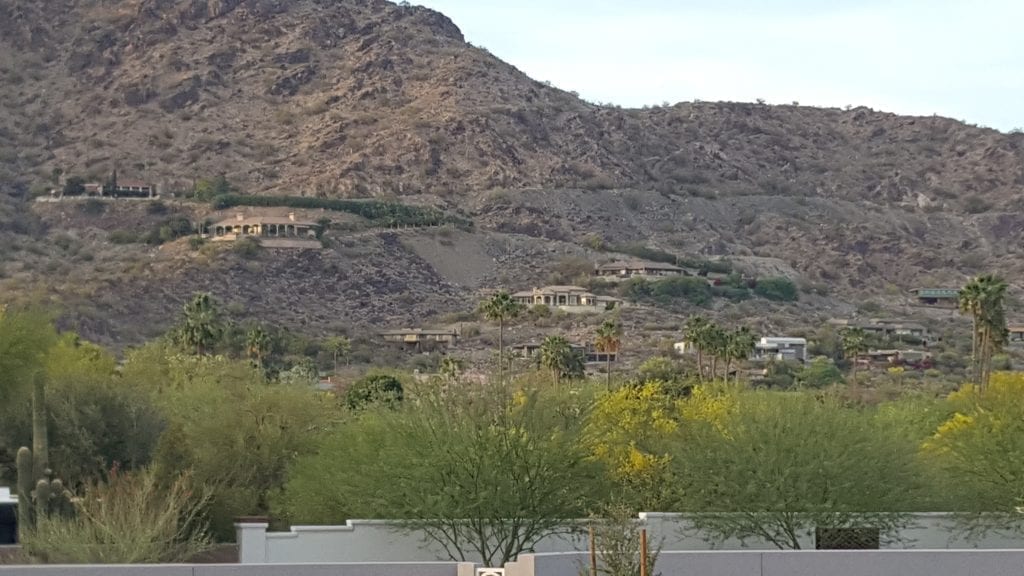 My mom ate with her coworkers at an off-site restaurant, so I explored town on my own and ate at Ingo's Tasty Food, a small circular burger joint building that made everything fresh.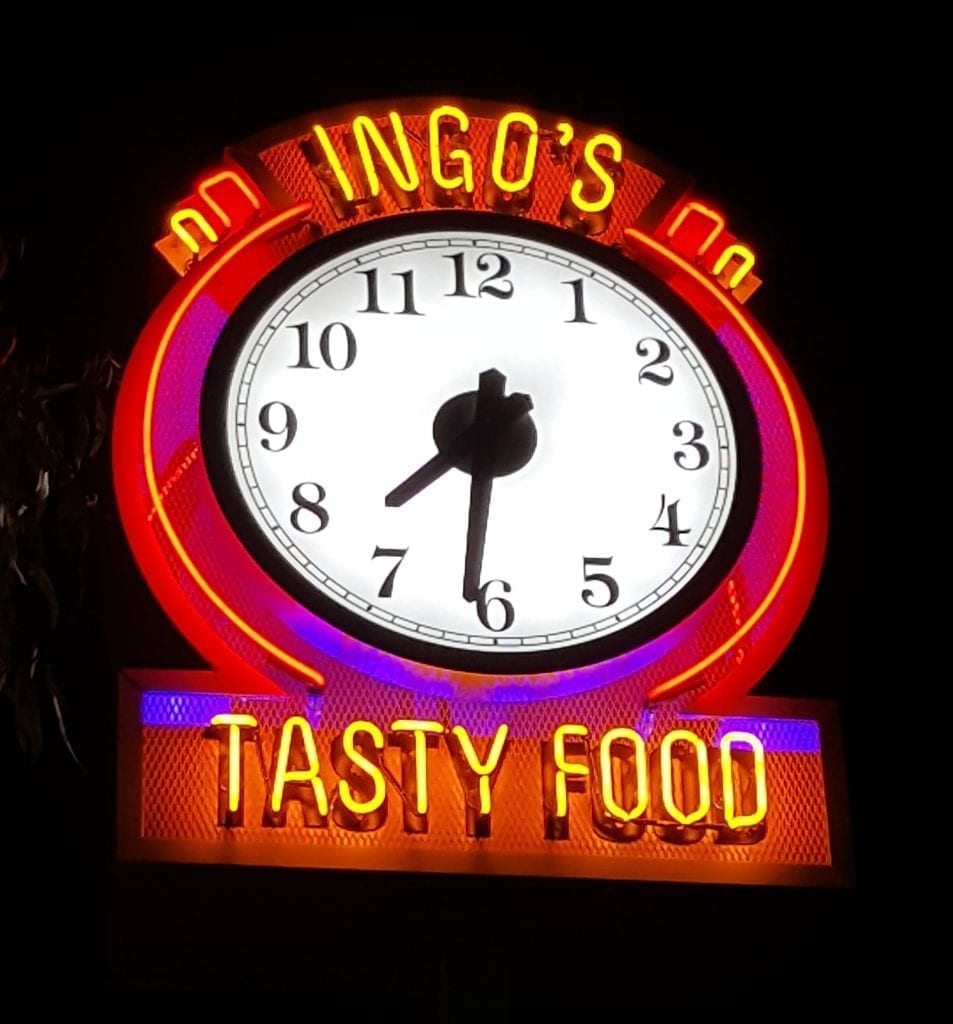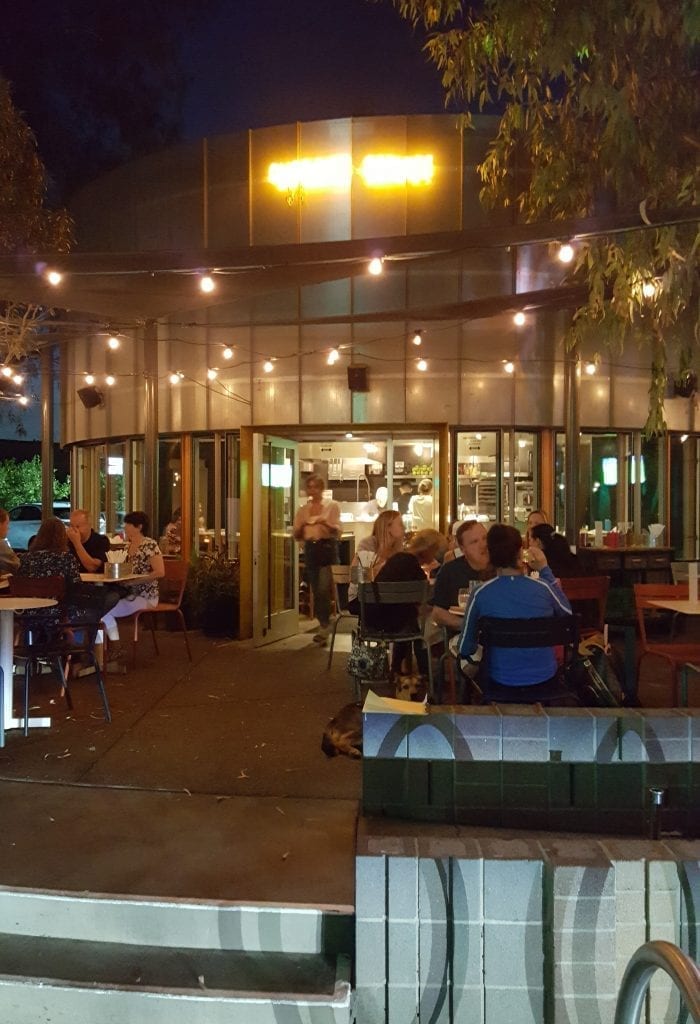 I sat at the burger bar and got to watch the cooks make the food, and the curly potato chips.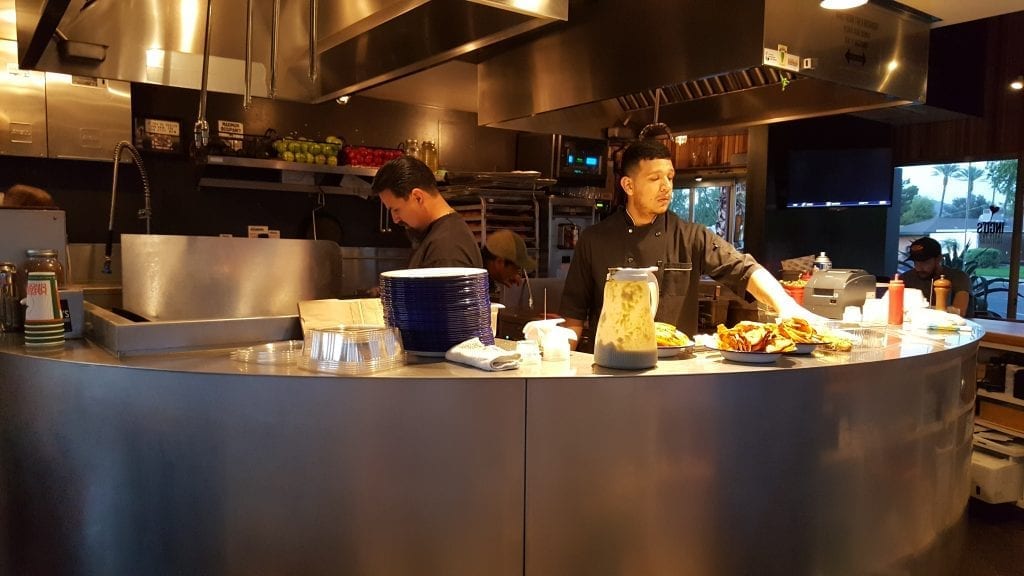 After dinner, I met up with my mom and went past this picture – showing Mountain Shadow Resort from 1961!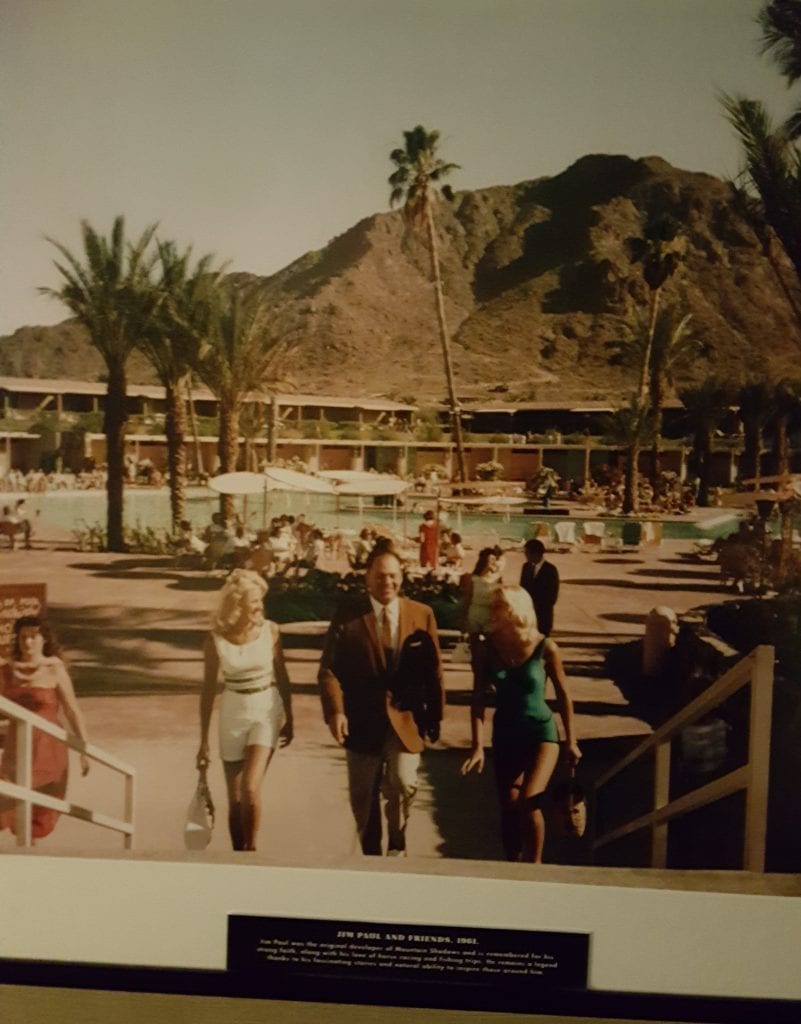 This was the view from the room overlooking one of the central courtyards! I really lucked out with my trip timing!