This was the first year during the pandemic I attended the Environmental Trade Fair and Conference (ETFC) hosted by the Texas Commission on Environmental Quality (TCEQ). Ironically, I worked for TCEQ for the Take Care of Texas program during the initial years of the pandemic which shut down the conference – so I was never able to attend while working for the agency.
I attended the first day of the conference as an exhibitor with Texas Disposal Systems. I worked the booth alongside a couple salesmen and really enjoyed speaking with guests and handing out promotional items.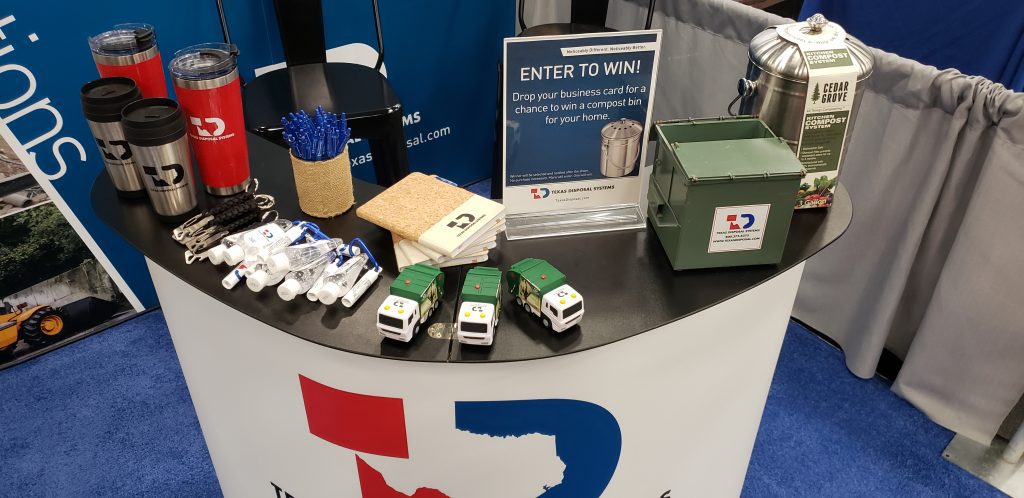 Throughout the day attendees would come in waves between educational sessions. According the the ETFC website, ""Agency staff [led] over 100 courses and discussions at Trade Fair. Topics included air and water permitting, oil and gas, industrial and solid waste management, compliance and enforcement, and remediation programs."
Between the waves when the vendor hall was less busy, I took the opportunity to check out the other booths. There were a lot of product and service organizations, waste resource management companies, drone services and sales, and many others. Since TCEQ hosted this event, the agency had a large presence throughout the exhibitor hall. I personally liked TCEQ's Emergency Response section. This area featured drones, disaster response vehicles, and much more! On my walk around the vendor hall I picked up a lot of free promotional materials too.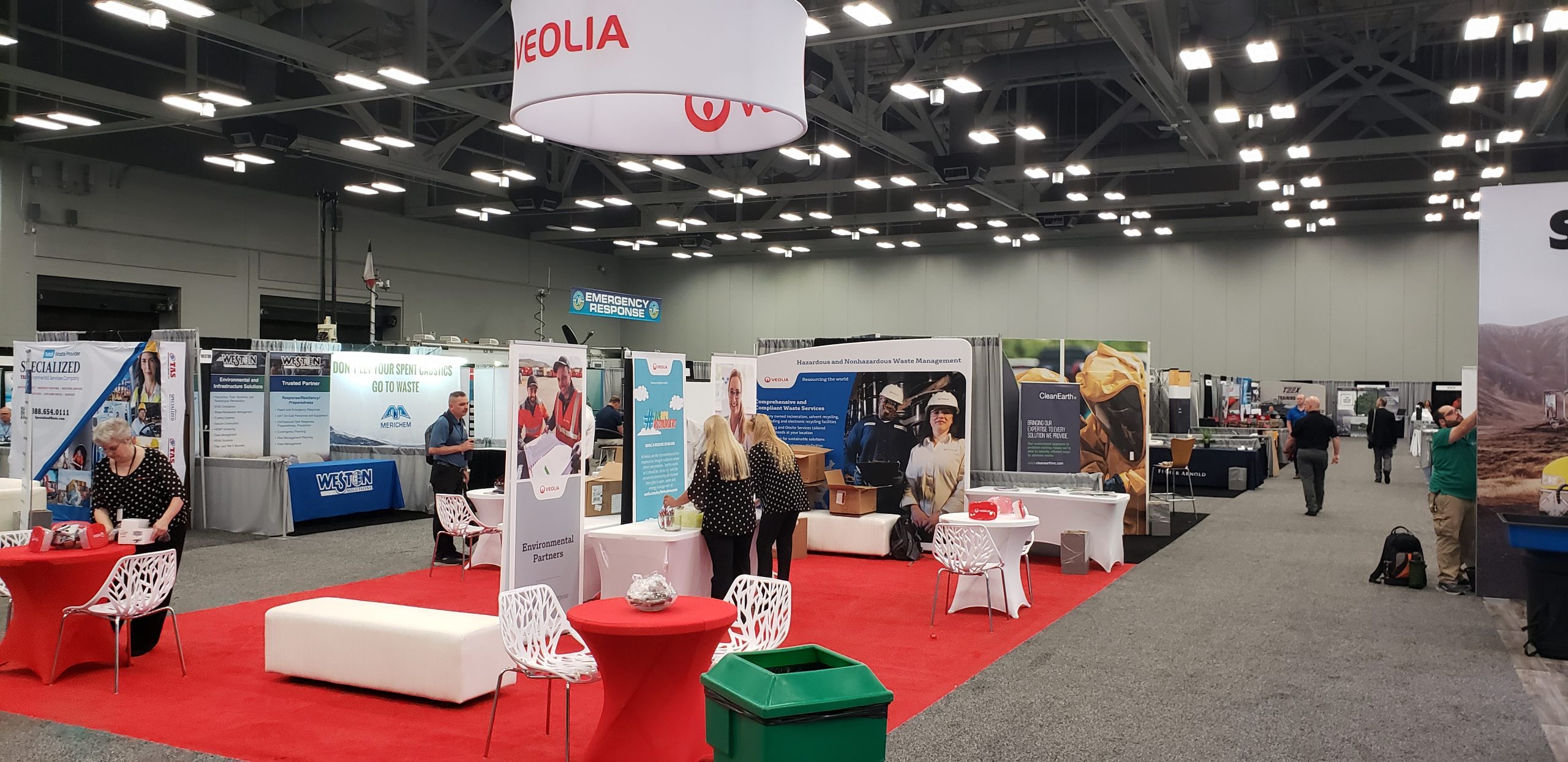 Texas Environmental Excellence Awards
Later in the week, TCEQ closed the conference with their annual Texas Environmental Excellence Awards. Our company had a table for this awards banquet which I was invited to attend.
At both the conference and the banquet I ran into several of my old coworkers and supervisors. It was good to see so many familiar faces, especially at the banquet.
The banquet food was delicious. However, I was more impressed with the individual Texas Environmental Excellence Award winners!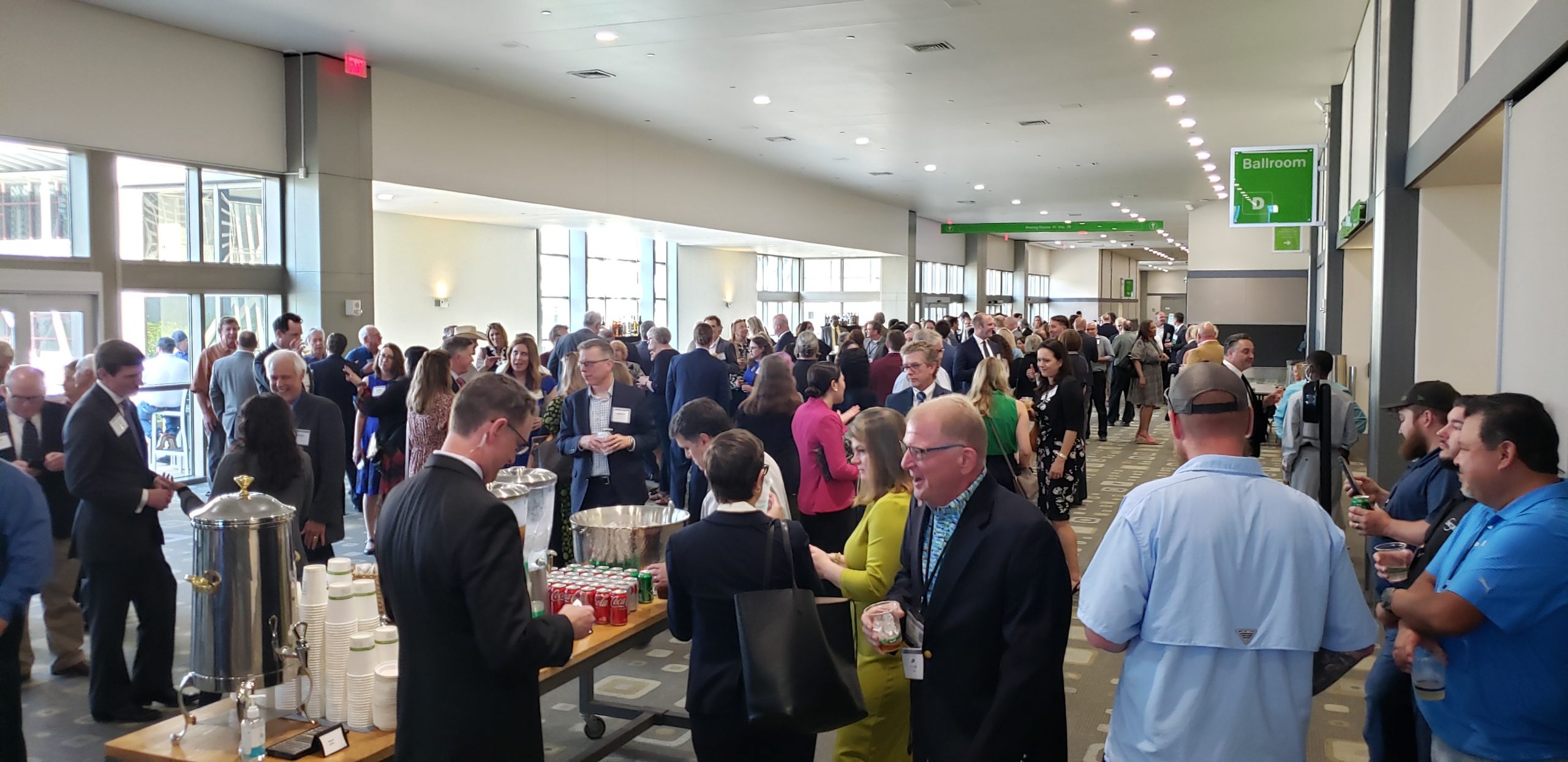 "This year's winners include a Dallas-area youth who boosted the solitary bee population in the native Blackland Prairies by creating sustainable pollinator zones and developing wildflower seed balls to foster pollinator gardens in the Dallas/Fort Worth Metroplex region.
A Texas school system was also recognized for its innovative approach to achieving energy and water savings through conservation and increased efficiency. The program features opportunities for local educators that allows students to take energy readings before and after lighting upgrades, quantifying the efficiency of the new technology."
Winners List