My girlfriend wanted to get away from Austin for a weekend Texas coast trip. We rented an AirBnB in Aransas Pass, TX with no real set plans, other than just hanging out. So I looked for eco-destinations in the area to go visit. We considered going to the Texas State Aquarium, but two adult tickets were going to be $80! Meaning we looked elsewhere. That's when I found the South Texas Botanical Gardens & Nature Center in Corpus Christi, TX. We headed over there with her dogs because unlike the aquarium, these gardens were pet-friendly.
We drove up just as one of the educational bird shows was starting for a group of guests. We paid quickly and went right over to catch the tail end of the show. They were explaining how all of the birds on site were rescues or donated birds, along with all of their reptiles and amphibians. I donated a bit and they let me hold one of the birds! Everyone was required to wear arm guards – not only to protect our skin from talons, but also the birds' feet from our sunscreen and bug spray which is toxic to them.
Exotic Parrots, donated by the Corpus Christi Companion Bird Club & Rescue Mission and other patrons, live in thatched-roof enclosures in our Tropical Garden and near the Visitor's center. They love popcorn and bird seed snacks and may even chat to get your attention.

South Texas Botanical Gardens & Nature Center Guide
We passed the parrot enclosures and made out way to the greenhouses and the central gardens. We checked out the orchid conservatory first, then made our way over to the rose garden and pavilion area. The nature center also had an Earth Kind demonstration and trial gardens on site too!
We also passed through the sensory garden which was out of season on our wat around. We walked by the Monkey Mansion playground. The story book treehouse sits atop a 400-year old oak tree trunk shipped from San Luis Obispo, California.
Samuel Jones Orchid Conservatory holds more than 2,000 orchids, many originally donated in the 1996 by family of nationally acclaimed collector, Don Larkin, with smaller collections added in recent years. Orchids are curated by Same Jones and volunteers. Orchids are sold at Big Bloom plant sale in April, and are sometimes for sale in Nature's Boutique.

South Texas Botanical Gardens & Nature Center Guide
In addition to rescue birds, the nature center also housed rescued reptiles. My girlfriend and her dogs were initially curious about the turtles, but their interest quickly faded. We walked the garden grounds past other enclosures, as well as various artistic sculptures! This included tiled benches, a functional windmill pump sculpture, a painted dolphin, and many more works of art.
We left the central gardens to check out the Wetlands Awareness Boardwalk. The trail looped around the main gardens along a nature path. The trail had different educational signs about the wildlife and ecosystem's features. I really like when gardens have educational signage like this, it reminds me of an outdoor science museum! We climbed the wildlife observation tower overlooking the marshland.
Mary Hope Brennecke Nature Trail is the only native forest in Corpus Christi. This trail displays and labels the area's native habitat. Enjoy views of Gator Lake – a nature wetland – from birding tower or Palapa Grande; and two Kent Ullberg bronze wildlife sculptures donated and installed in 2012. STBGNC is on the Great Texas Coastal Birding Trail. Corpus Christi repeatedly has been named Birdiest City in the United States.

South Texas Botanical Gardens & Nature Center Guide
We walked back with the dogs past the hummingbird garden. These gardens are for both native and migratory hummingbirds to the coastal bend region. We passed lots of butterfly art and sculptures to reach the butterfly house. I was really impressed with the nature center already, so the butterfly house was extremely cool to have onsite.
Butterfly House is a 2,600 square foot home to both native and migrating butterflies. A butterfly garden surrounds the house, which includes a wide variety of larval and colorful nectar plants for local butterflies and caterpillars.

South Texas Botanical Gardens & Nature Center Guide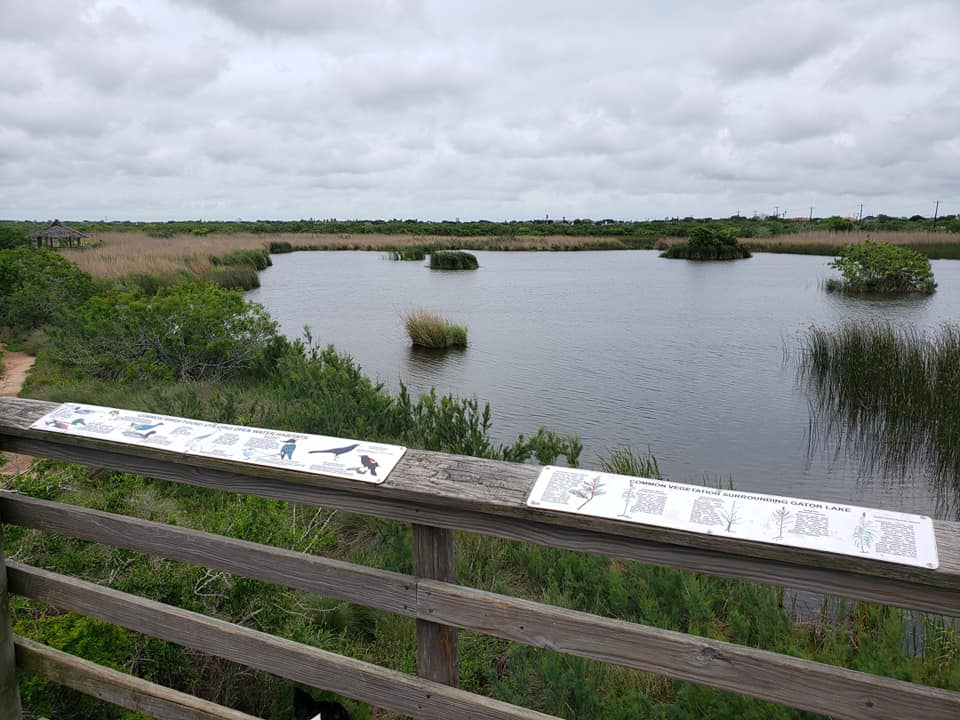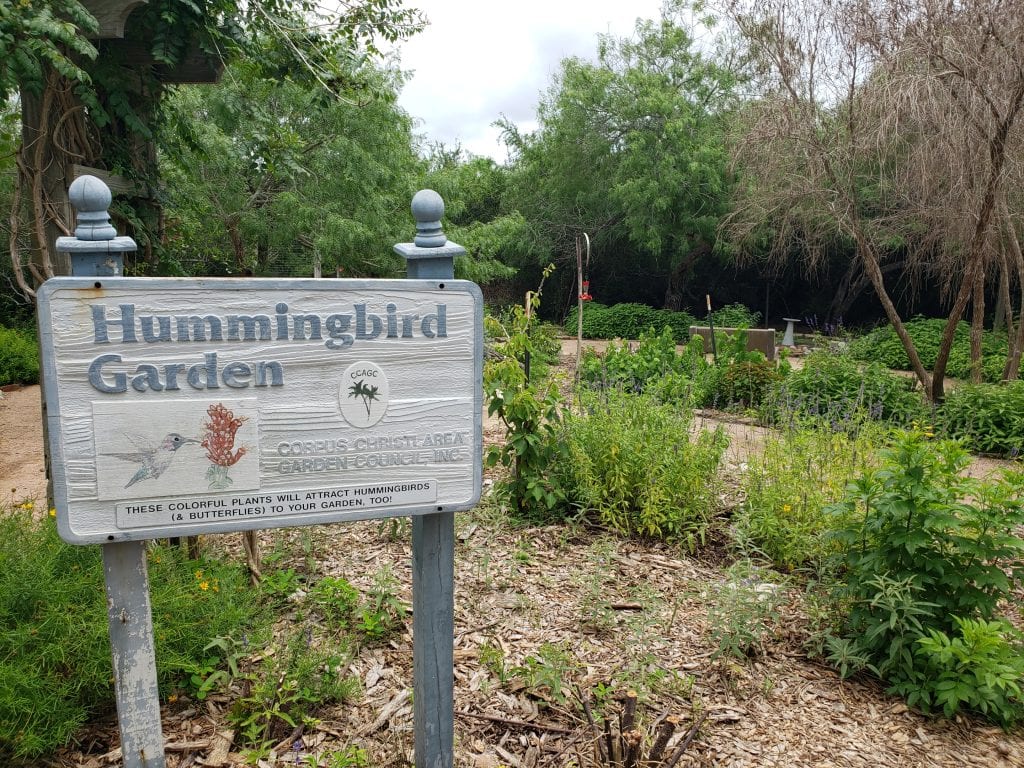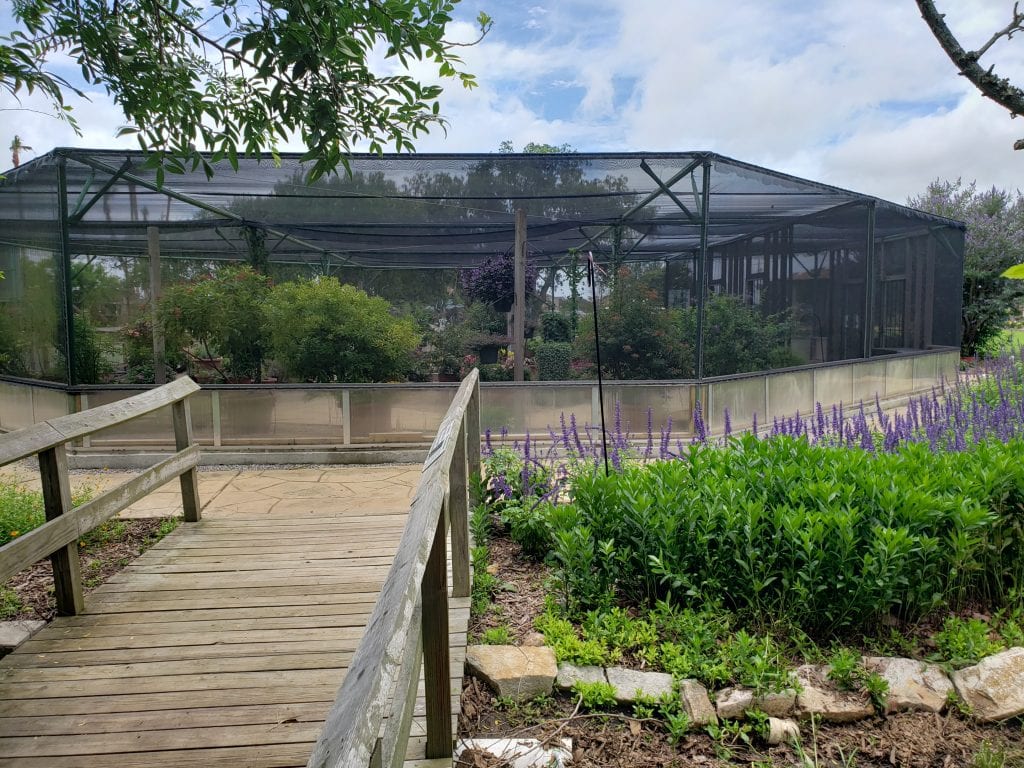 We ended our time at the Resident Reptile exhibit in the visitor center. They had a small zoo containing iguanas, monitor lizards, geckos, snakes, frogs, and more! Many of these reptiles were put on special diets if they were underfed or overfed from their previous owners. The more docile reptiles are brought to schools and events for hands-on education. One of the nature center volunteers got a small snake out for me to hold while I was there!
Coastal Driving Tour
Here are some other photos from our time driving around coast! We drove over several long coastal highways and I took most of these while riding along. We headed to the beach right after the gardens, just to check it off our weekend list. On the way we saw a sandcastle beach shop and a cool shipping container coffee bar!
The beach we pulled up to was a hot mess. Lines of cars parked along curbs with lines of cars trying to get onto or leave the beach. Luckily my girlfriend found a spot away from the traffic to park. That's when I got out and walked into the water. One the way back to our rental, we passed some museums, the Texas State Aquarium, and the USS Lexington aircraft carrier open to the public.