I decided to participate in the [RE]verse Pitch Competition which I originally heard about in 2019. It's an entrepreneurial competition like Shark Tank, only the difference is that materials are pitched in reverse to the entrepreneurs. This competition is sponsored by the City of Austin, nonprofits, and other corporate sponsors.
I was planning on pursuing vermicomposting bags made from Austin Eastcider's excess sugar Supersacks. All in all, I would reattempt this experience with the same or similar idea, a potential mid-size municipal vermicomposting center for the city of Austin.
Entrepreneurs are used to pitching their business idea to investors, partners, and anyone they might share an elevator ride with. In this competition, the tables turn. The [RE]verse Pitch Competition helps turn valuable raw materials that are currently leaving local businesses, non-profits, and institutions as waste into the raw materials for new or expanding social enterprises.

– [RE]verse Pitch Competition Website
Below you can see what the vermicompost product evolved into using slightly modified supersacks. The byproducts would include worms, vermicompost and soil mixes, pure vermicasting, and compost tea. This would transform local food waste into plant food, powering the next generation of plants to repeat the cycle of nutrition high and improve the local soil.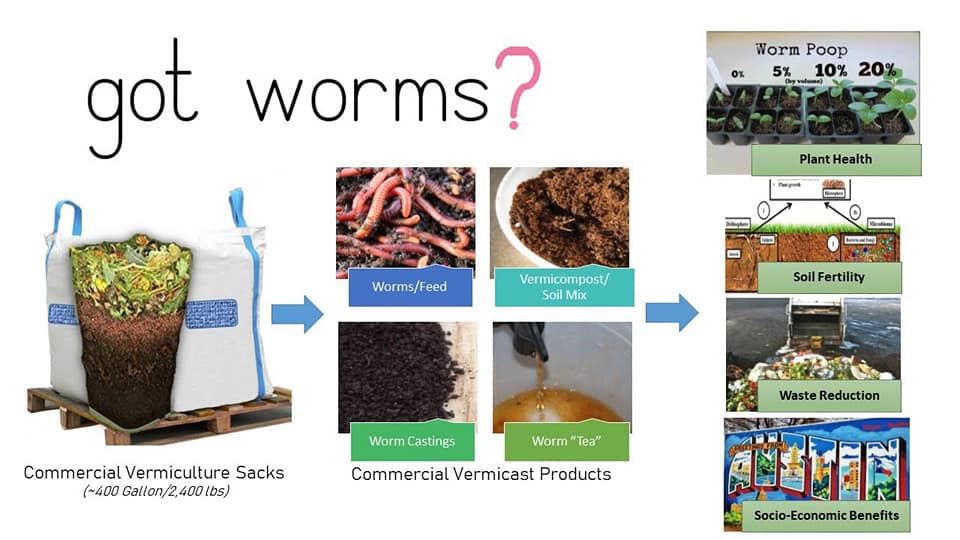 I collected a trunkload of Supersacks for East Austin Ciders to use for experimentation. I started a few prototypes in a vertical sleeve design. The bag hook loop would hang as a user adds food waste, compost and a bit of soil in layers. The worms continuously flow through the top layers eating food. So the finished casting product is accessed through the zipper at the bottom through gravity. I wound up moving past duct tape and used a sowing machine to really test the design.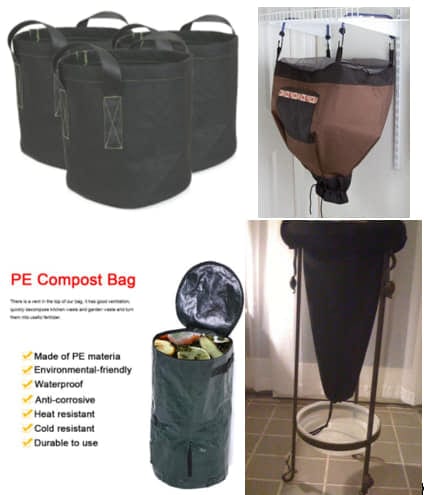 These are some planter and worm composting bags I drew inspiration from to create my end product for the competition.
I found a circular economic model for vermiculture business benefits, and expanded the image with graphics. I added more items under waste management, as well as high-quality outputs and farmed foods. All before winding up back with the human role in the cycle, and then beginning all over again.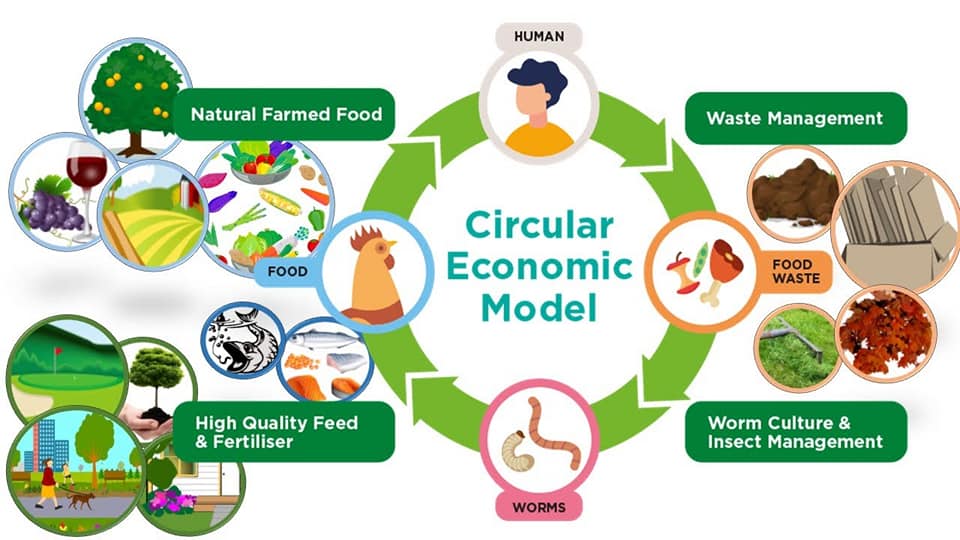 I expanded my graphic to include some other additional product inspirations, commonly seen in India. I also wanted to highlight the benefits of the Supersacks and how they integrate into existing equipment and forklifts. Because of how easy these bags are to work with, the operation can be easily scalable, portable, and potentially vertical if stacked!