Another pandemic postponed tradition was Eeyore's Birthday. It's a celebration of the fictitious mopey character from the Winnie-the-Pooh franchise. Since this was the first year of this mini-festival during the pandemic, I was very excited to attend!
Eeyore's Birthday Party is a day-long festival taking place annually in Austin, Texas since 1963. It typically occurs on the last Saturday of April in Austin's Pease District Park. It includes live music, food and drink vending which benefit local non-profit organizations, attendees in colorful costumes, and very large drum circles. The event is frequented by children and families, with specific events presented for them by the event organizers. The festival is named in honor of Eeyore, a character in A. A. Milne's Winnie-the-Pooh stories.

— Wikipedia
Historically, this is a big hippie event with tie-dye, drum circles, artwork, toplessness, and much more alternative lifestyles. So I felt like I might get along with the alternate groups there given my past hippie alternative lifestyle.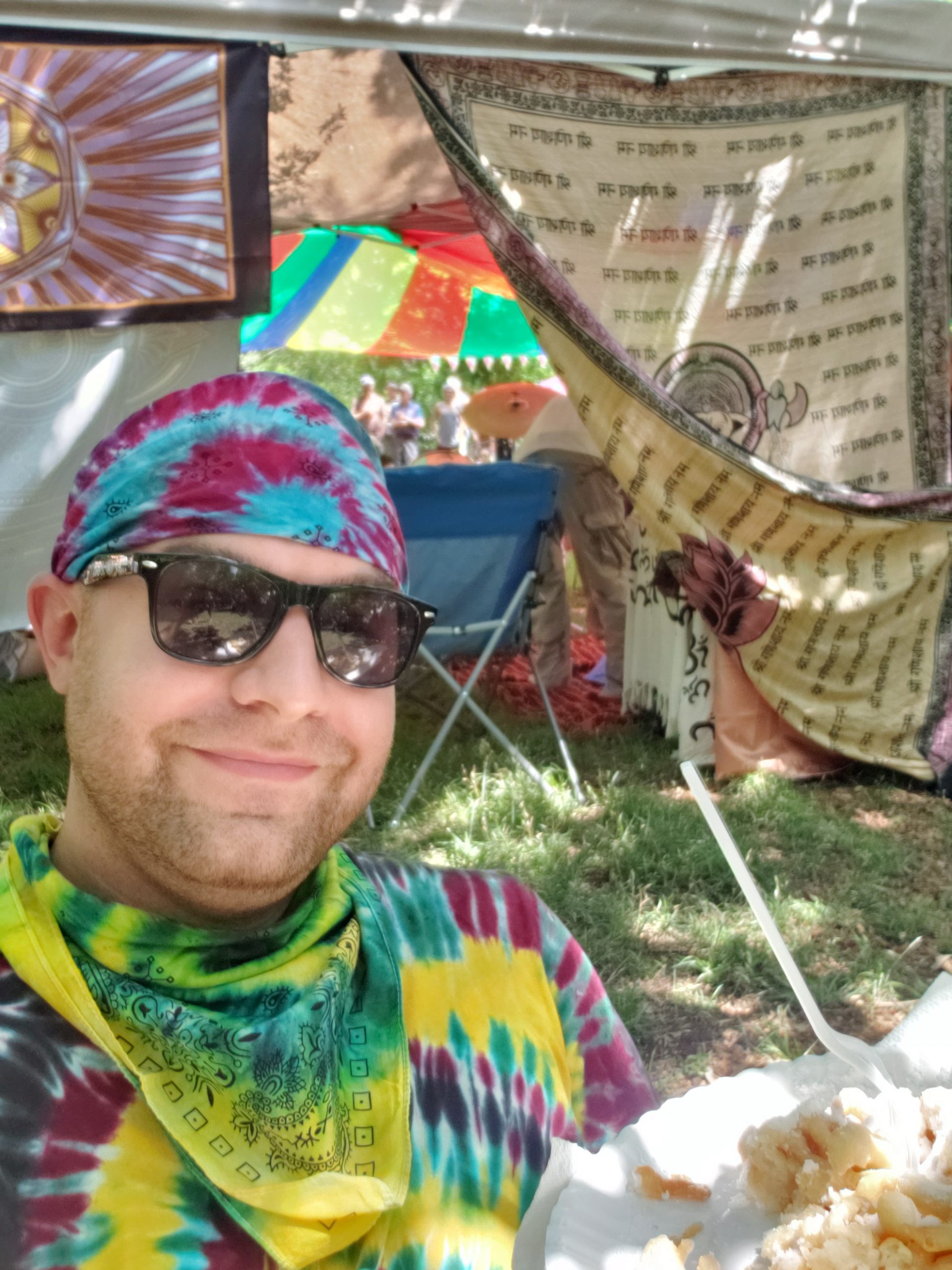 I was the first one of my social group there, so I wandered around Pease Park looking for a shady spot big enough for a 20-30 person group. I managed to find one of the best seats in the area. This spot was next to the large, tent-covered drum circle and close to the portable restrooms for convenience.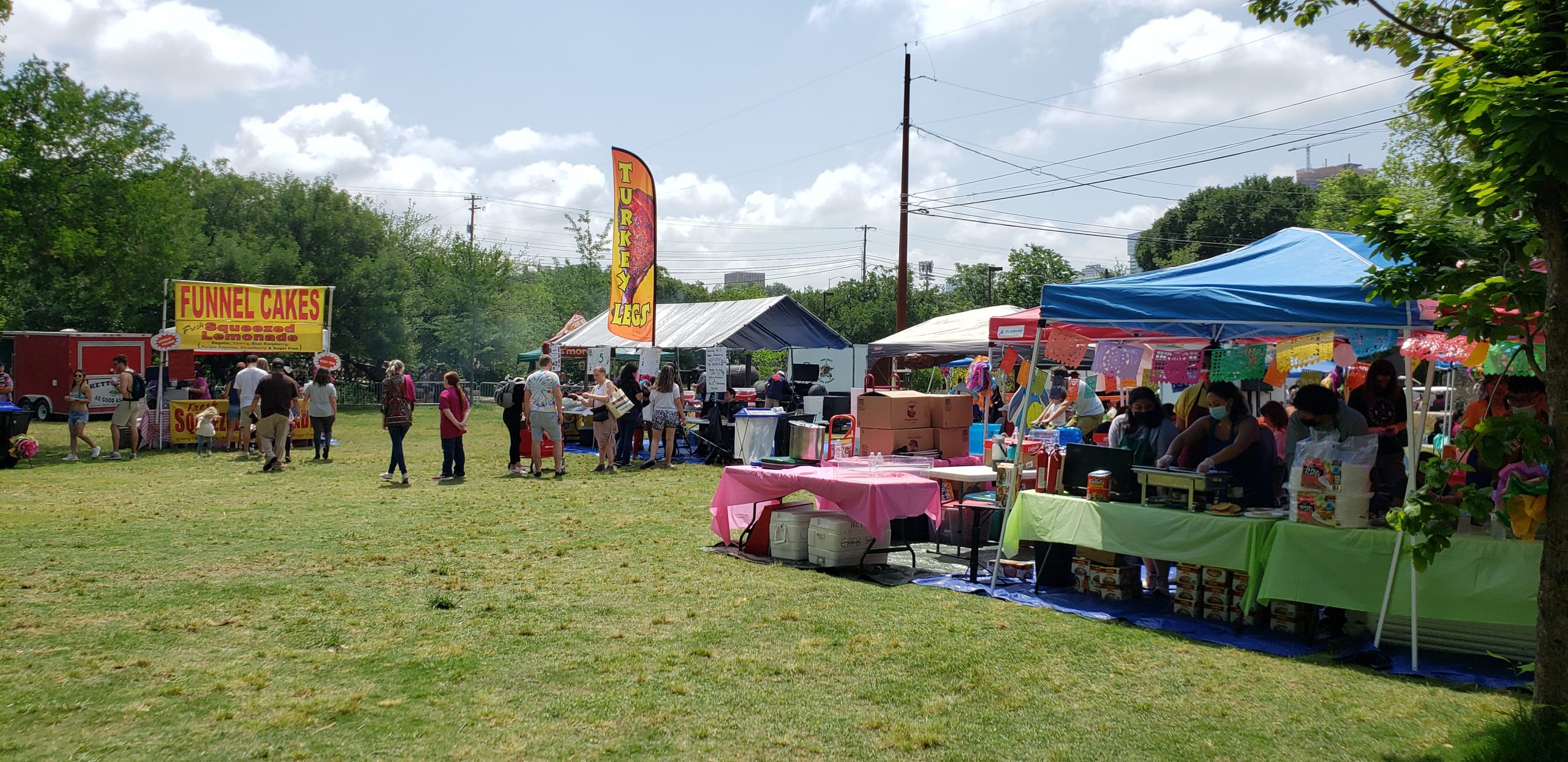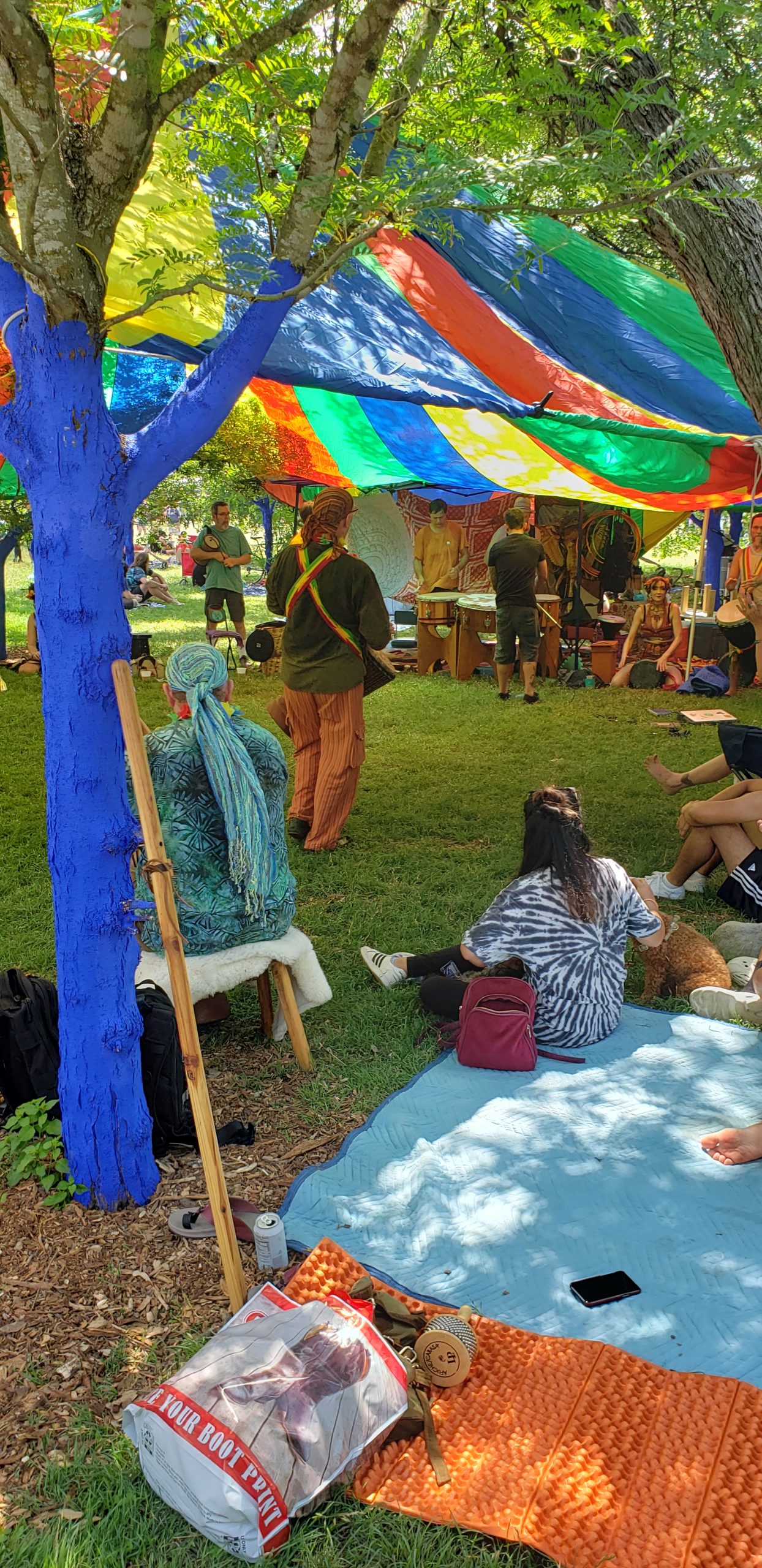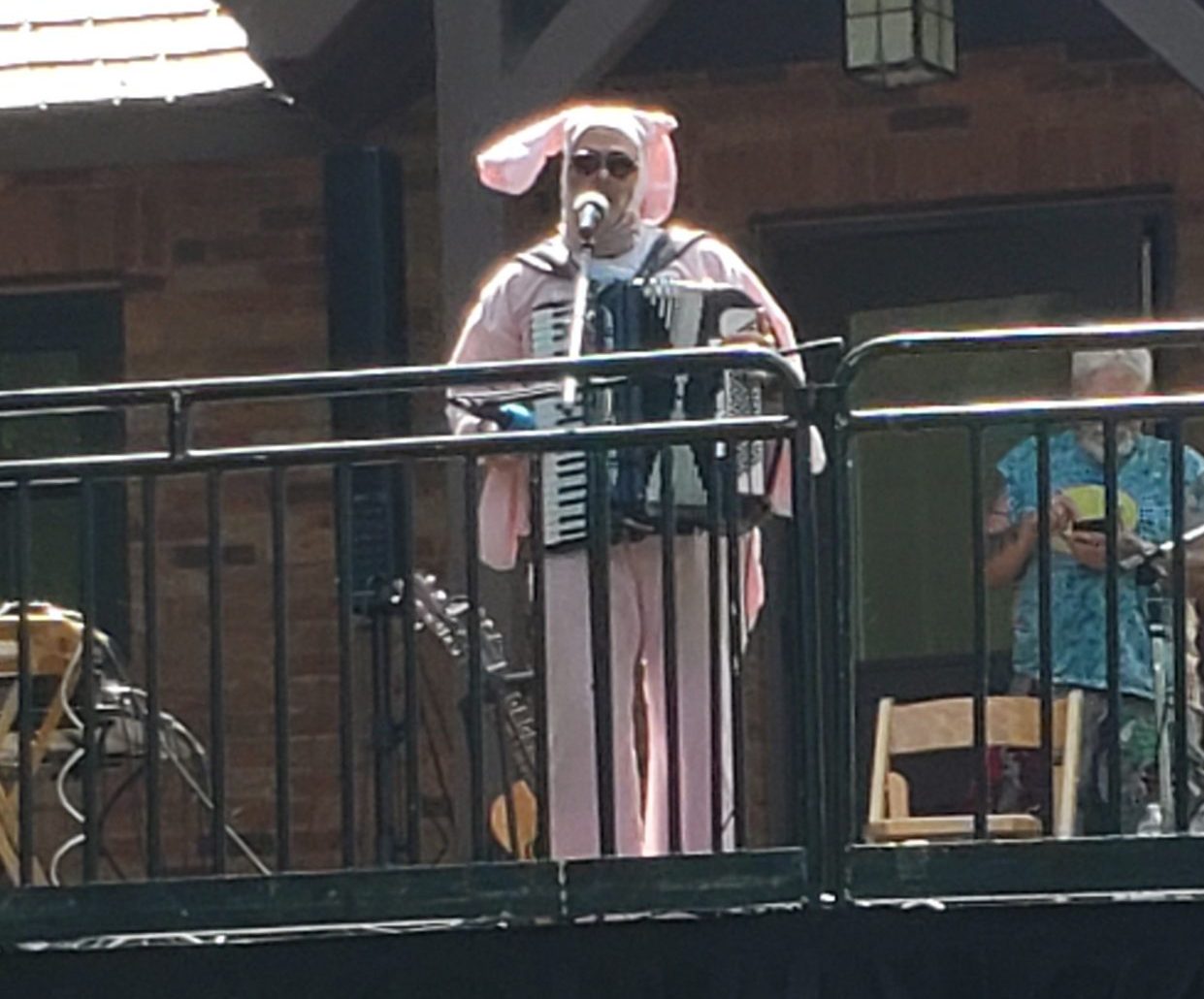 Over time, more event attendees showed up and invaded my space. I managed to save some shaded area for my group as the day went on. I saw some very interesting people as I waiting for the group to arrive.
Overall, I plan on going back to Eeyore's birthday celebration – but better prepared next time. I recommend bringing a picnic blanket (or several), a cooler full of water, plenty of sun protection including an umbrella and extra sunglasses.