Easter Sunday at Sunburst Sanctuary – Summary:
Who: Emily Wirtz
What: Attended Easter Sunday service and hiked the property at Sunburst Sanctuary
When: Sunday, April 1
Where: Lompoc, CA
Quick Resources:
My Route:
Planning my Eco-Inspired Road Trip Blog Post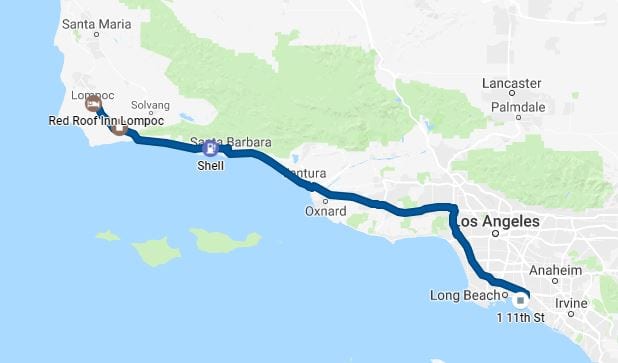 My Travel Story:
Following the day I initially spent driving from Fresno to Santa Barbra, I went to my planned destination at Sunburst Sanctuary for their Easter Sunday service.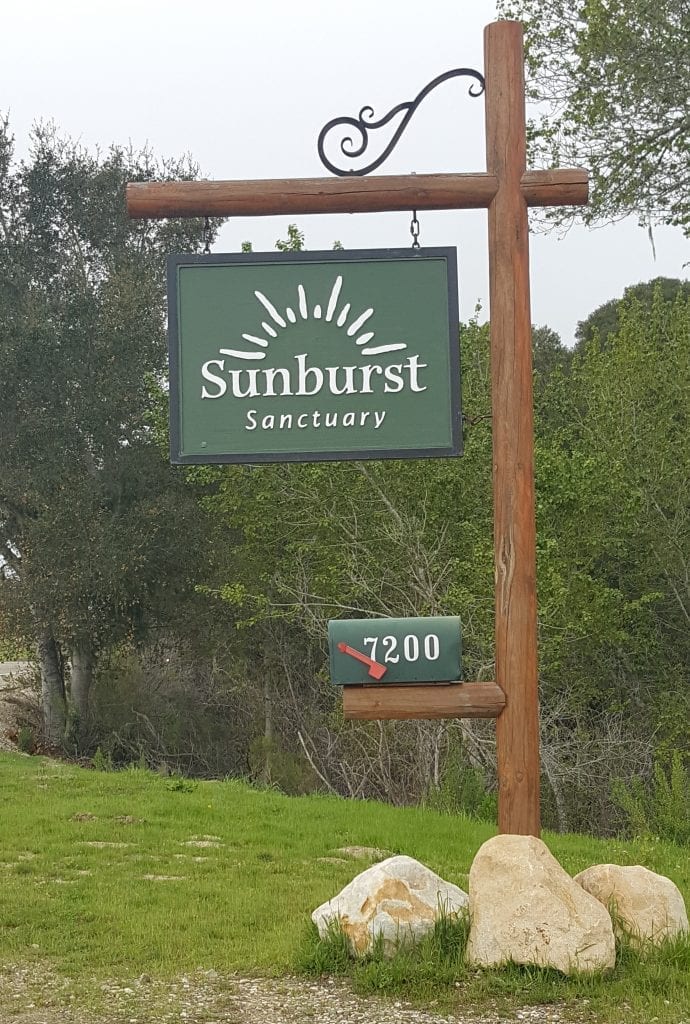 This is the outdoor information booth near the parking lot I passed by as I went to the community chapel for service. It features upcoming events, yoga and meditation retreats, community schedules as well as event pictures!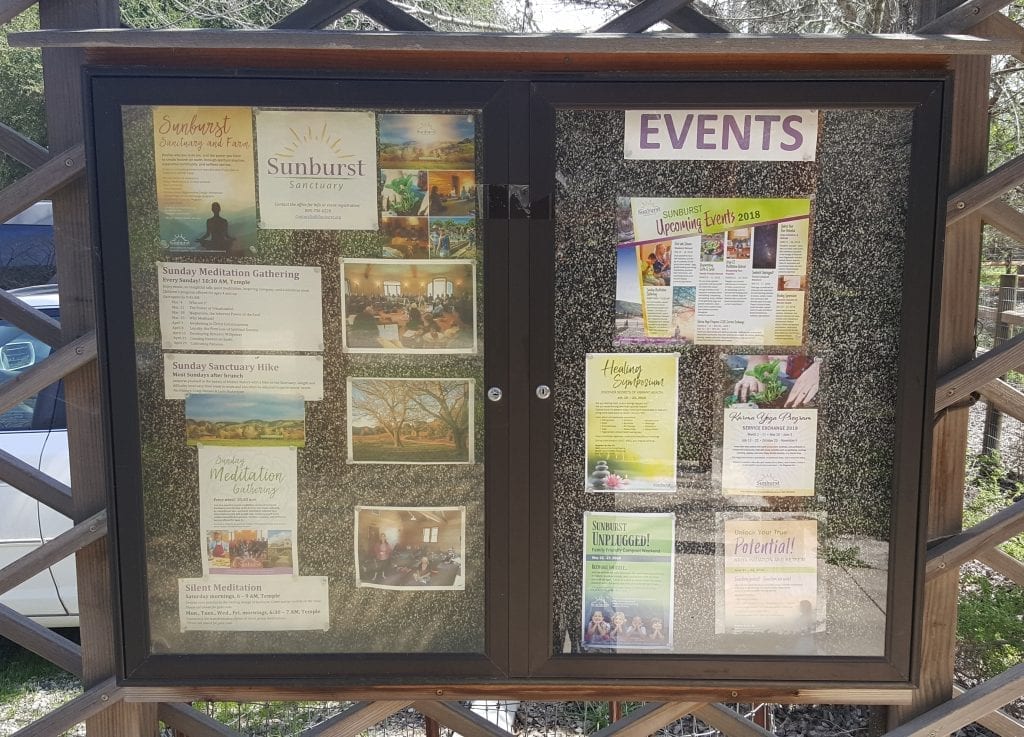 "Sunburst is a global community of light workers, as well as an intentional cooperative community, headquartered at Sunburst Sanctuary on California's Central Coast. Our purpose is to create a fertile environment, within and without, that cultivates spiritual growth and nurtures each person's direct experience of the Divine. This is the journey of Self-realization!   We facilitate spiritual education and support through workshops, retreats, Sunday meditation gatherings, kirtan, and farm stay karma yoga programs. We also offer classes in the universal teachings of yoga. This includes Kriya Yoga meditation the science of uniting the individual soul with the Infinite Spirit.   In accordance with our mission, Sunburst is also passionate about exploring, implementing and sharing principles of regenerative Earth stewardship through permaculture and organic farming." – Sunburst Sanctuary Webpage
This is the stone walking mandala, also known cross-culturally as a Labyrinth, which is right next to the Sunburst Sanctuary Chapel.
"Walking the labyrinth is quite personal. There are many different reactions to a labyrinth walk—joy, contemplation, revelation, sadness, elation, etc. Be unselfconscious and give yourself permission to let your reaction be expressed as it chooses—crying, laughing, dancing, singing. There should be absolutely no judgement or embarrassment associated with a labyrinth experience. Don't be surprised by your reaction. Remember, there is no right or wrong way to walk the labyrinth. Trust Spirit." — Mandala Madness Blog Post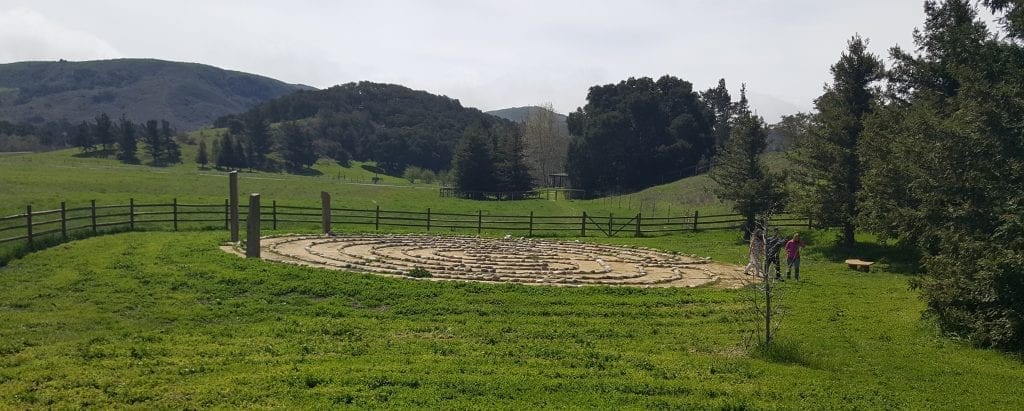 Here is a picture of the Sunburst Sanctuary Chapel, a beautiful rounded structure that overlooks the Labyrinth and the green grazing pastures. (I did not take any pictures inside out of personal respect and spiritual reverence.)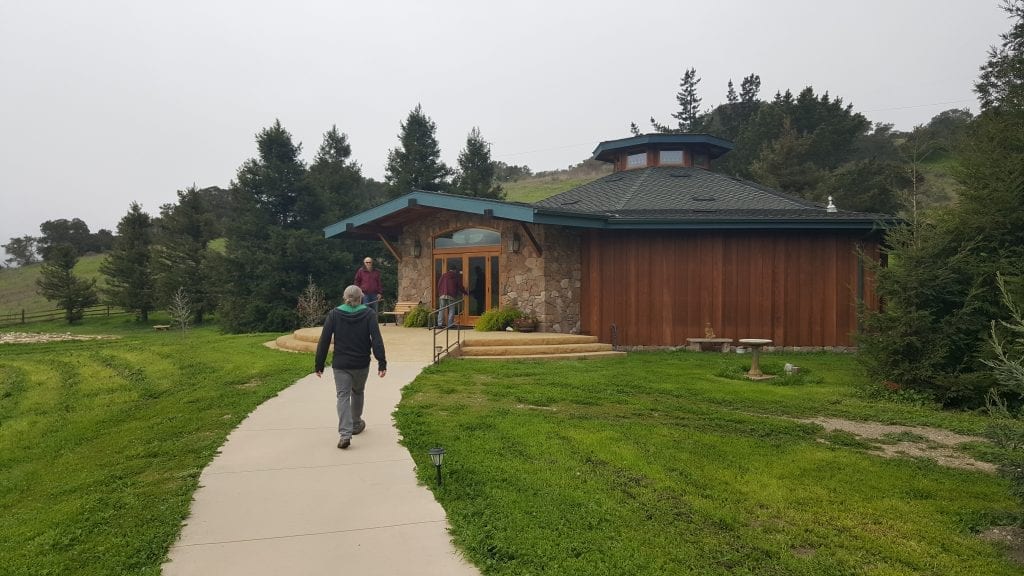 The topic of the service was Christ Consciousness, which was a term I had not heard of before – but it was a very interesting concept with my Christian background, where every Easter Sunday was about the resurrection of Jesus Christ.  My takeaway was that it's another term for personal enlightenment, which can be seen in other individuals across cultures, religions and history apart from the common association of the biblical Jesus Christ.
I can say that I'm not informed enough to have a strong opinion on this topic and need to do more research, but what followed the sermon was a meditation session.
My previous experiences with meditation and personal growth at Lost Valley really opened my mind to the benefits of meditation, so I had a grasp of centering myself and being open to the experience.
The speaker gave a quick overview of a Pranayam breathing technique, specifically a Kriya technique – full breath in through your nose from the root chakra, and full breath out through the mouth from the crown chakra. (Chakras for Beginners)
The speaker also talked during and after the sermon about awakening Kundalini energy, a phrase "Kundalini awakening" essentially refers to the discovery and "awakening" of inner knowledge.
I did this deep, cyclical breathing meditation and something moved within me – I can't really explain it, but I tapped into an internal place that I hadn't experienced before and it resulted in uncontrollable tears. This left me feeling very confused and I asked a few people if that was normal, and they said it wasn't unnatural – people have very different experiences with this practice.
This is a view of the Sunburst Sanctuary community center on the way back from the chapel.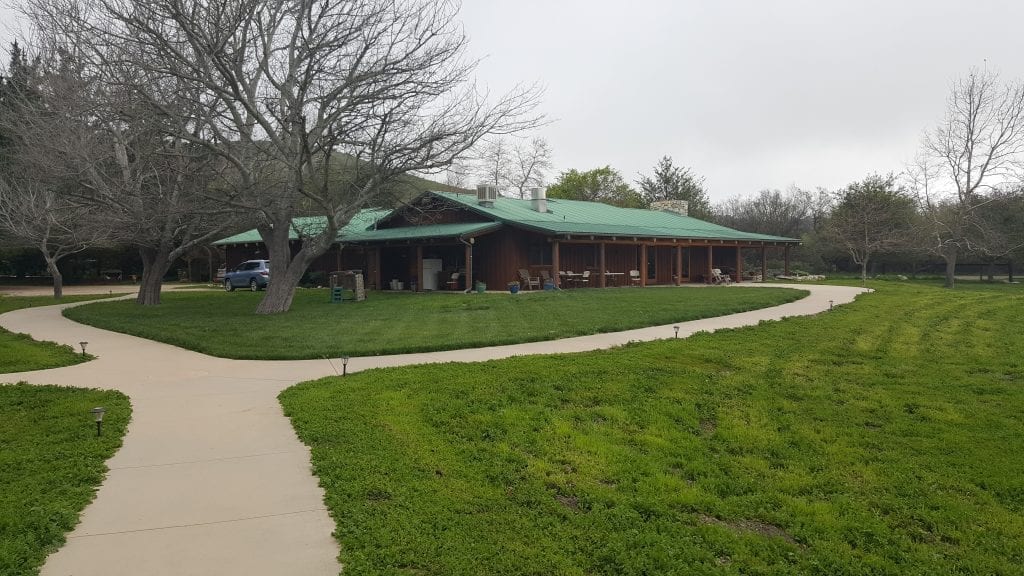 One of the naturally built structures onsite, complete with plaster art, living green roof, and a face stone in the rubble trench foundation!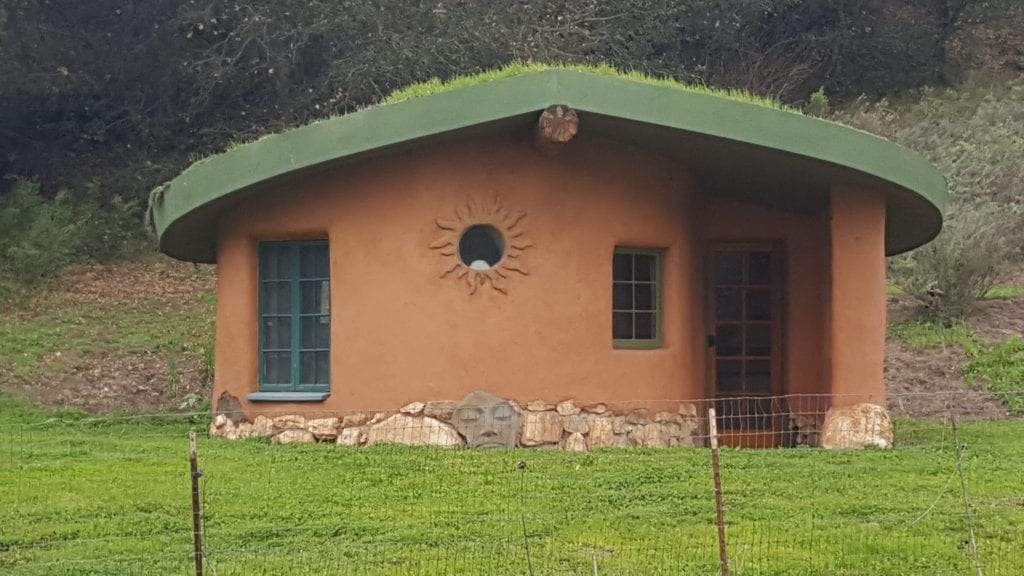 Also on the way back from the chapel to the community center was this naturally-built cob cooking oven, attached to a long wall that included cob bench seating areas. (Cob benches – a key to community and socialization, and in this case also cooking!)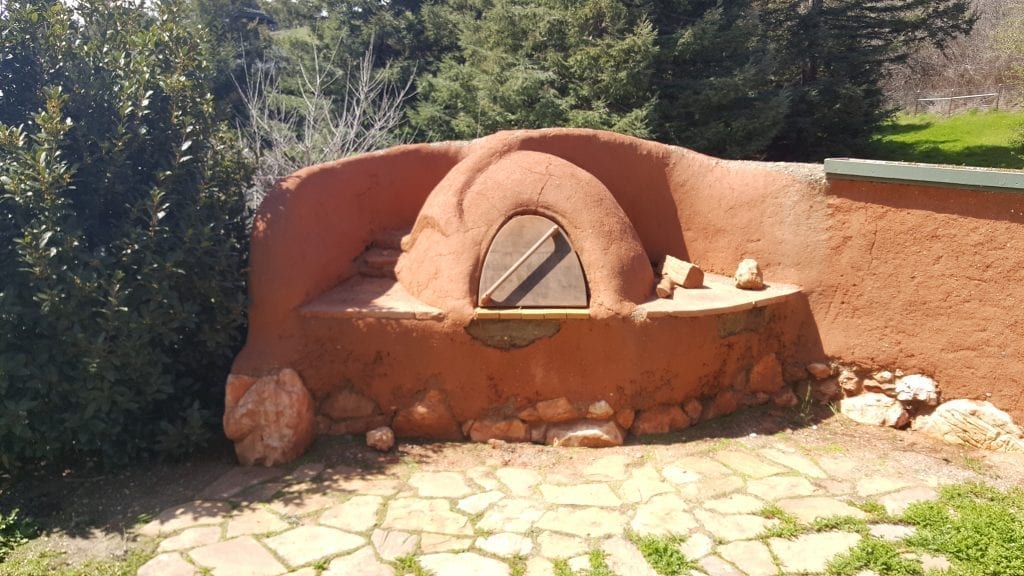 After the service, we all gathered in the main hall for a vegetarian brunch and kid's Easter egg hunt. I met my hostess, Emily Wirtz, there and we talked about Sunburst and she introduced me to some of the other staff and residents, including her husband, Heiko Wirtz, the founder's widow, Patty Paulsen – who personally showed me the rental cabins for retreats.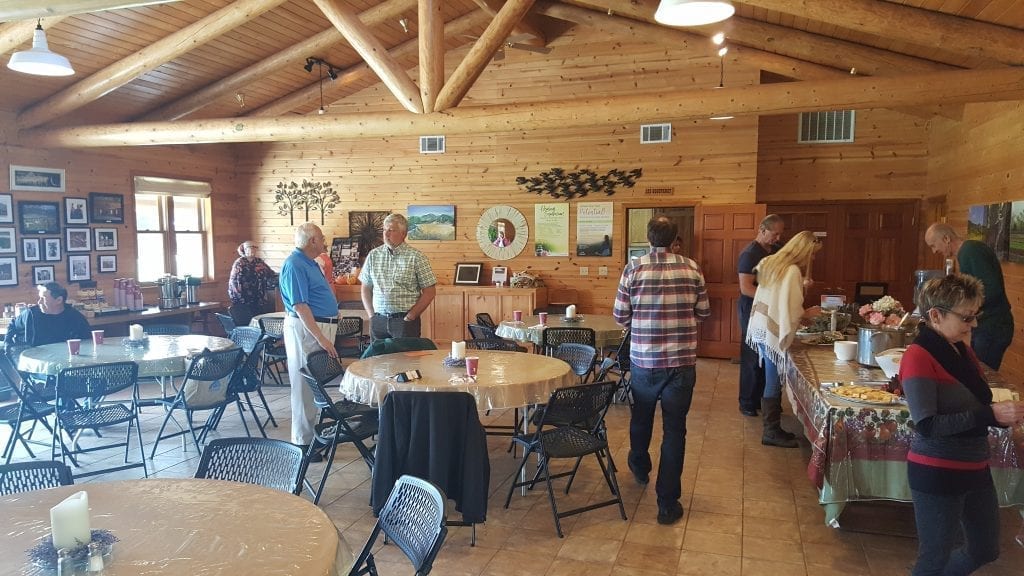 Inside the Sunburst Sanctuary community center on the wall was a picture of the community founder, Norman Paulsen, above the information booth. In addition to Paulsen's photo, there were others of Paramahansa Yogananda and Jesus of Nazareth.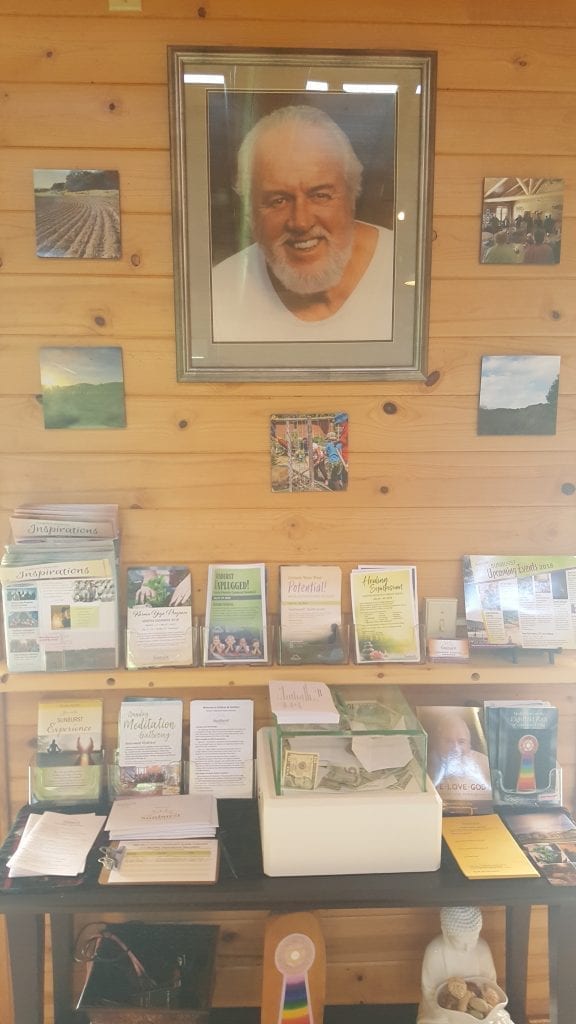 In the community center courtyard outside, a few residents hid Easter eggs and brought out the miniature ponies for the handful of children that attended the service.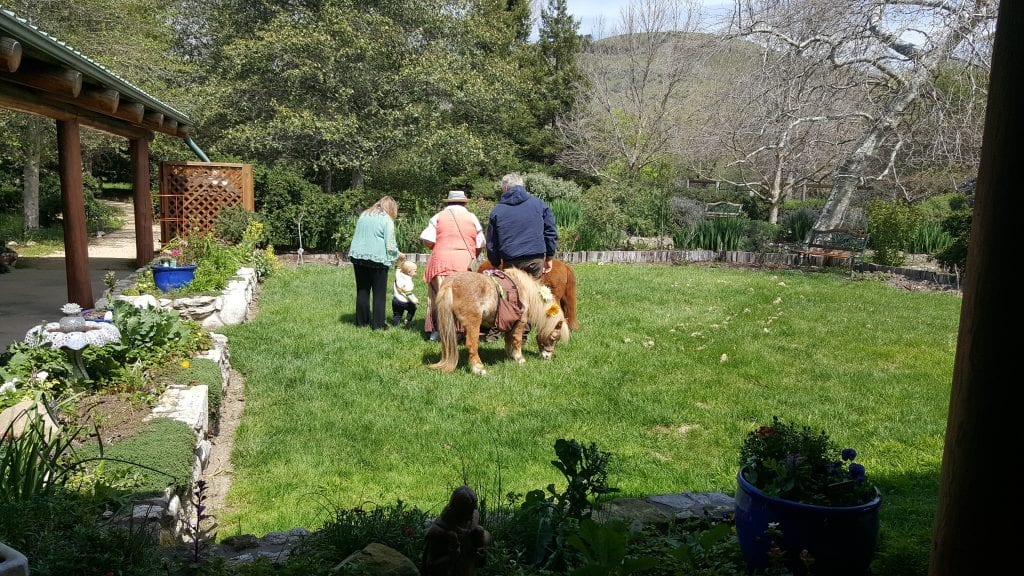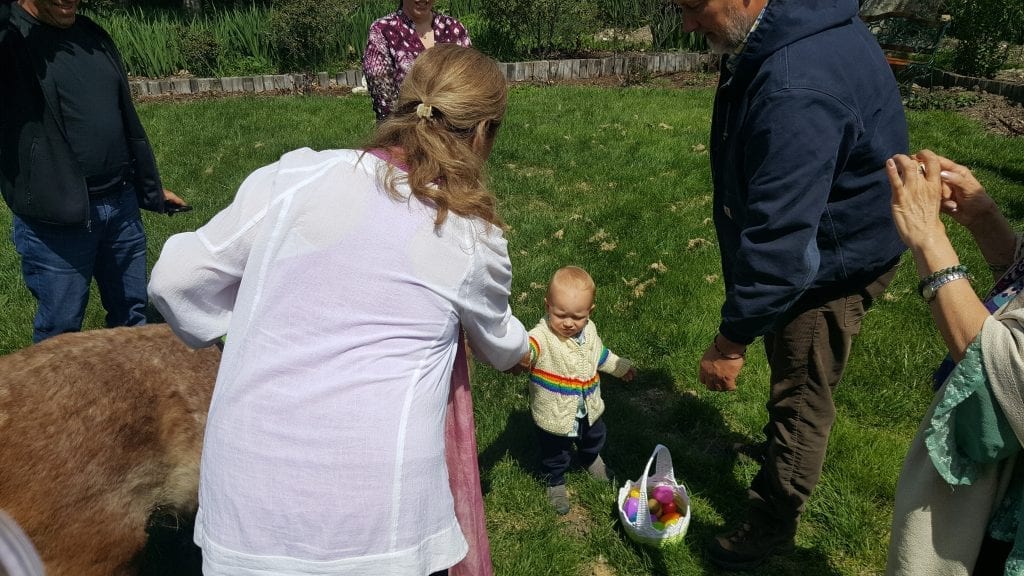 On the far side of the main community grounds, Patty Paulsen showed me the retreat cabins for event attendees.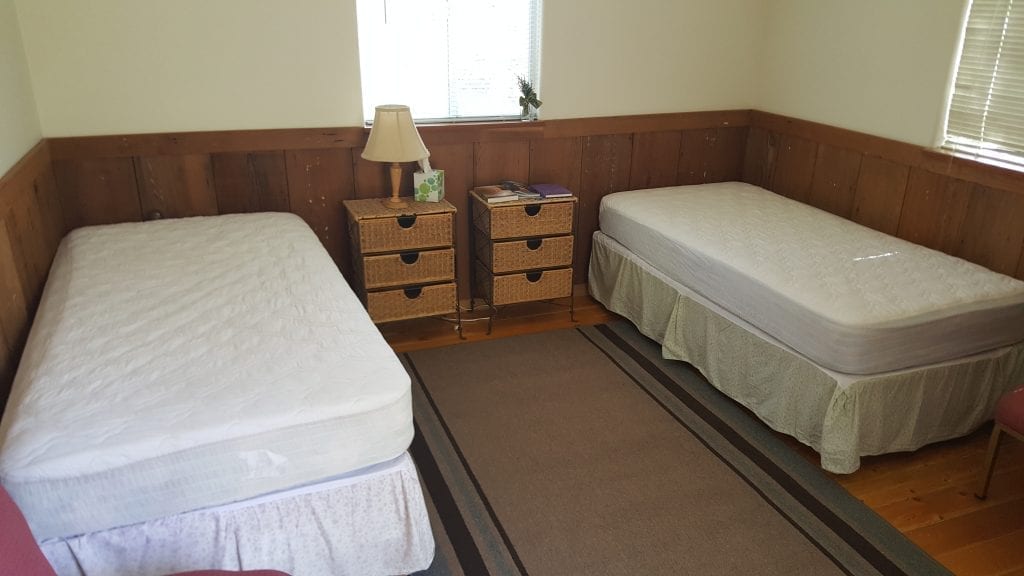 After lunch, I helped load the miniature ponies onto the trailer, and took a scenic hike with a resident and two other guests. The hike took us through the permaculture gardens, up some ridgelines and hills where we could see the coastal mountains, residents' homes and the community farmland. Our guide was a geology expert and told us about the history of the terrain and even found some prehistoric sharks' teeth on some of the hills!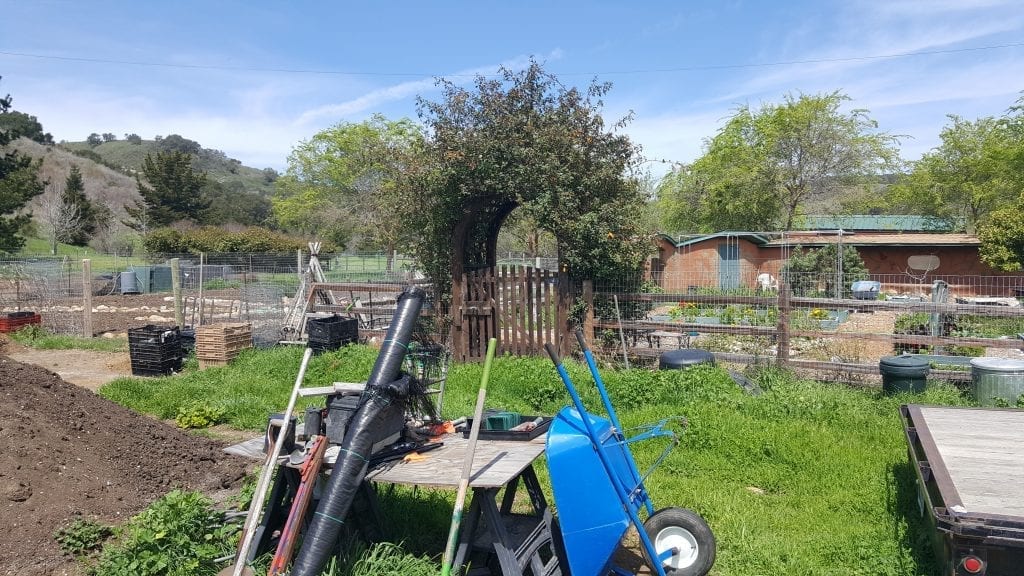 These are some of the permaculture gardens that were being prepped by the garden manager, who is also going through a permaculture instructor's course so they can offer permaculture courses in the future.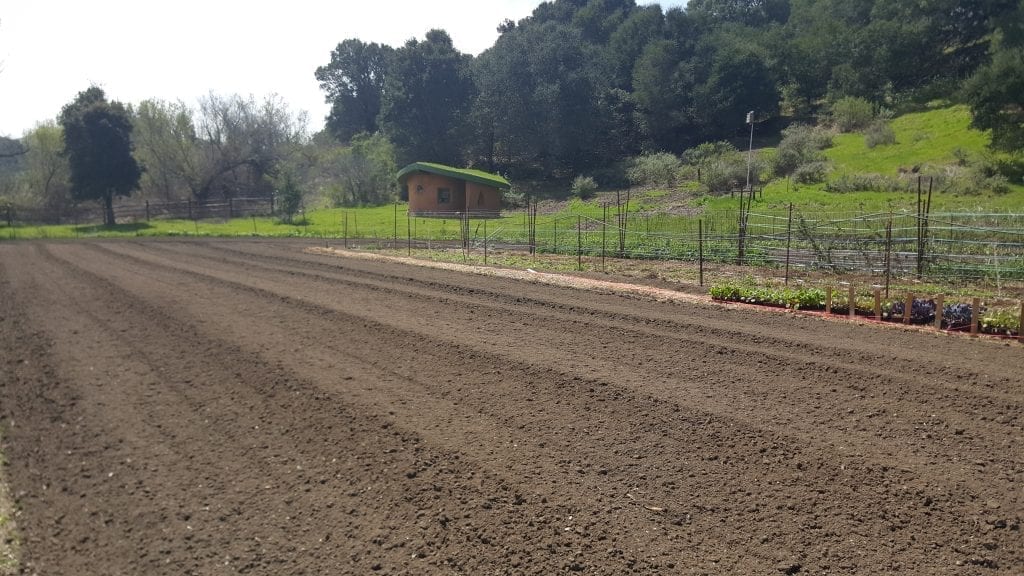 High up on the ridge-line of our post-service property hike, we could see some of the residents' houses scattered throughout the various valleys on the vast 4,000 acres of land.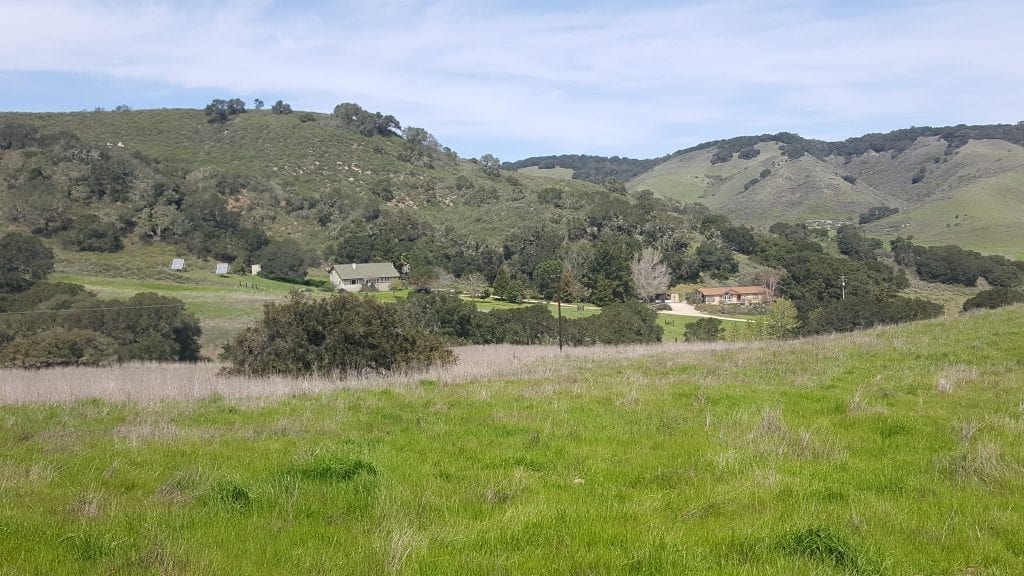 Here's another view from our hike – looking towards the main highway and the coastal mountains, which you can see are pushing up the ocean fog above the ridge-line.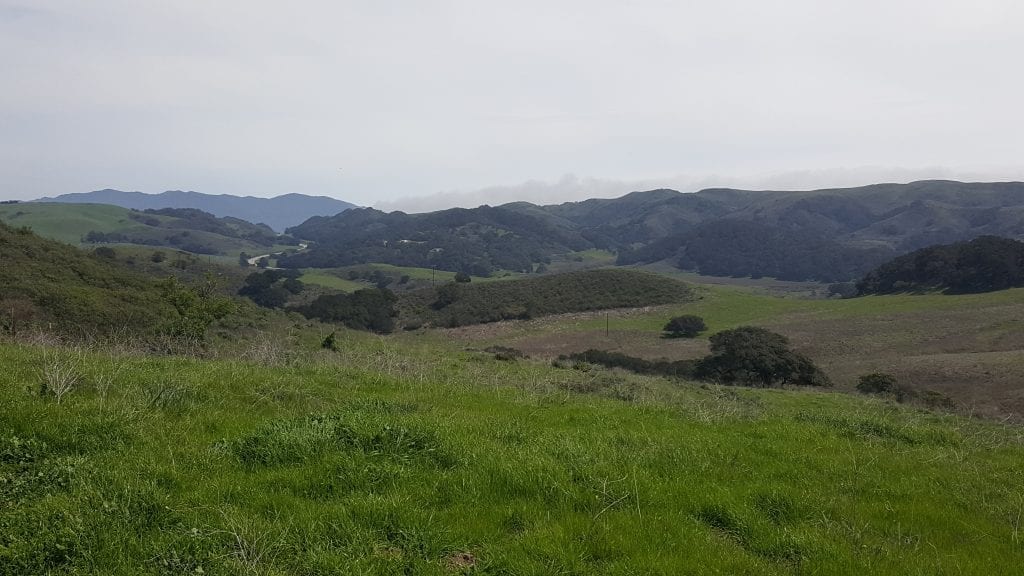 With the vast acreage of land, Sunburst Sanctuary has some heave equipment and tractors to help with managing the land and cattle. There are also some mobile cabins on either side of the warehouse than can be moved if needed.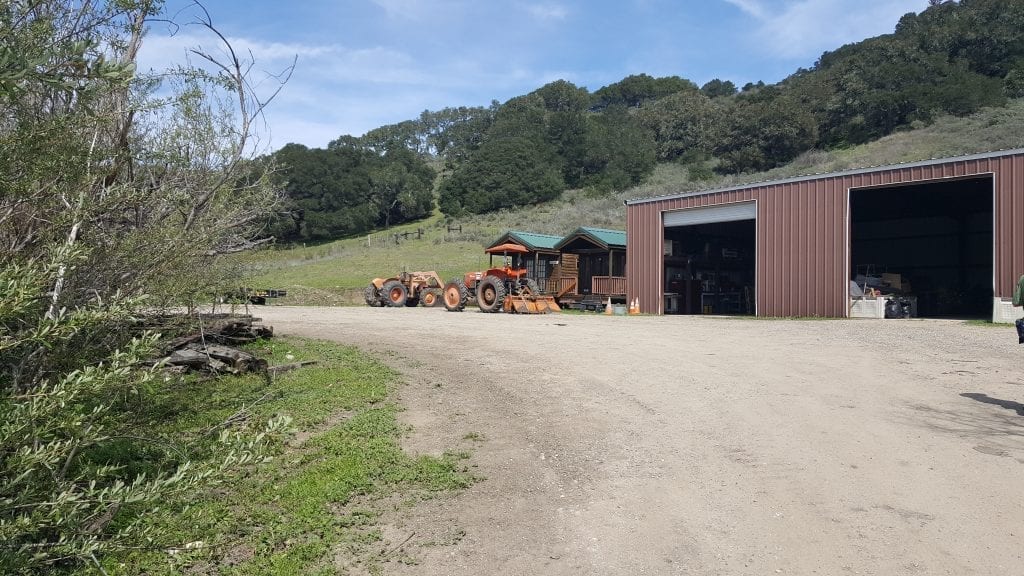 This was my final view of Sunburst Sanctuary after I gave my thanks and said my goodbyes to the community!