My time in Denver was pretty short, but I ended up sharing my dinner table with a large black family at the hotel buffet who needed extra seating. They were from Colorado and just doing a "staycation" in Denver to get away from home. After resupplying and eating breakfast, I headed toward Ft. Collins, CO, and stopped at a natural park behind a planned community to take pictures of the mountain range I was going to cross.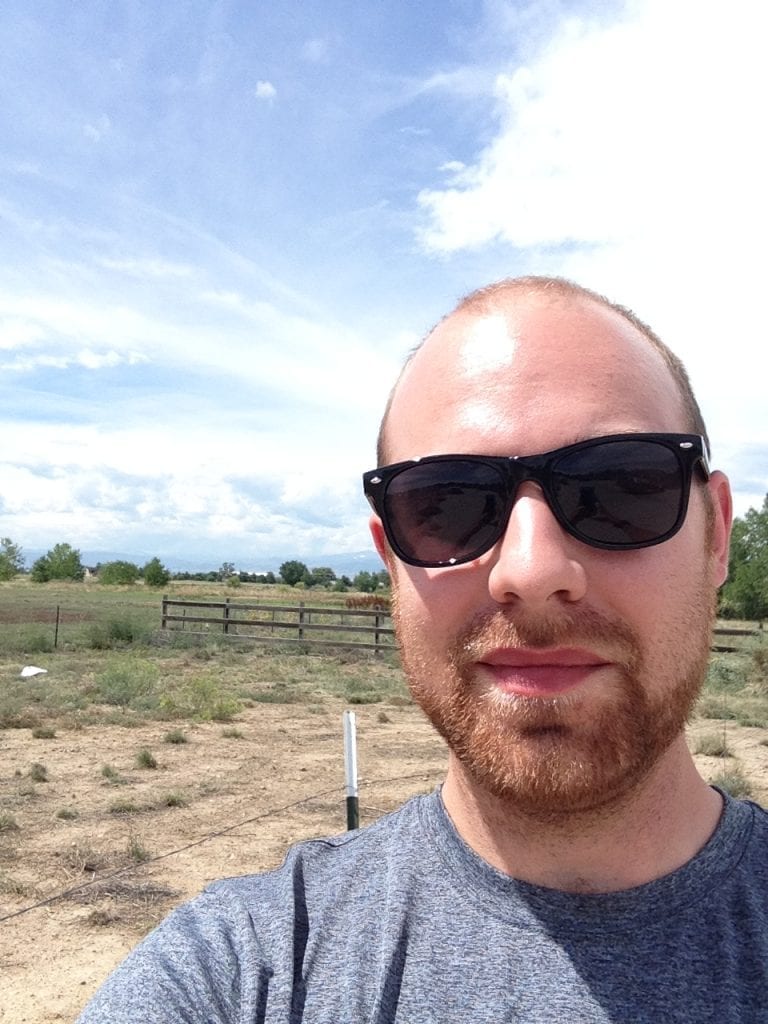 After crossing the mountain range, the highway turned to dirt for about 20 miles and we got stuck behind an 18-wheeler that was kicking up dust and rocks.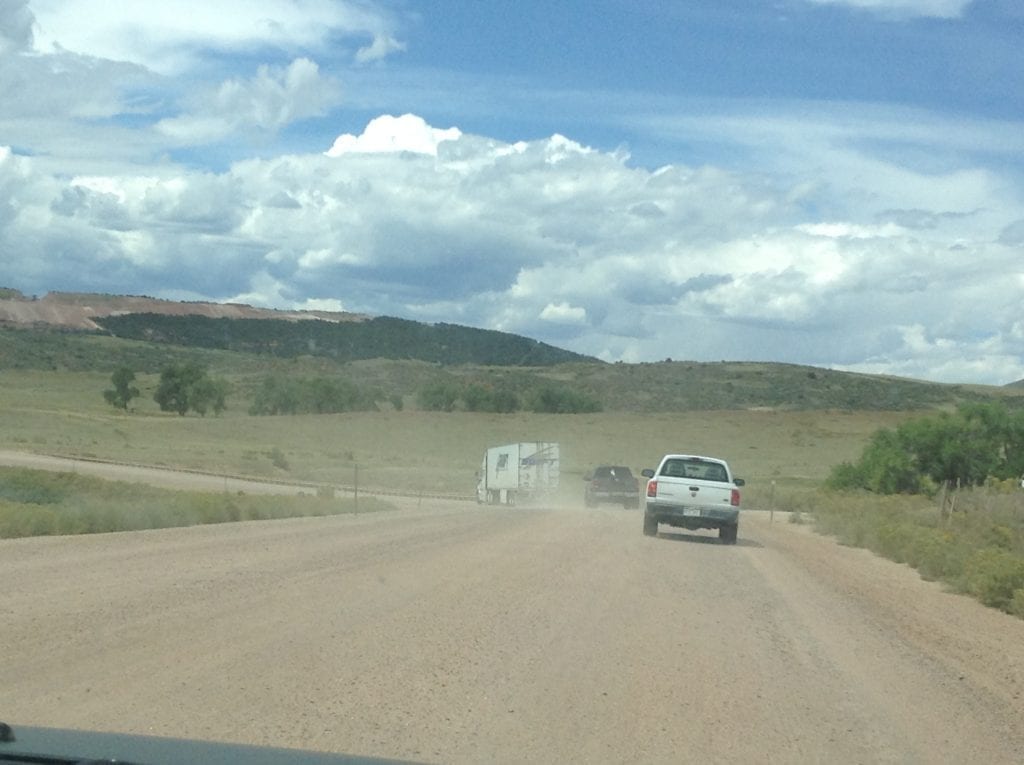 The drive was short through the mountains into Wyoming, but the landscape gradually turned from mountains to rolling hills, then into farm and ranch lands.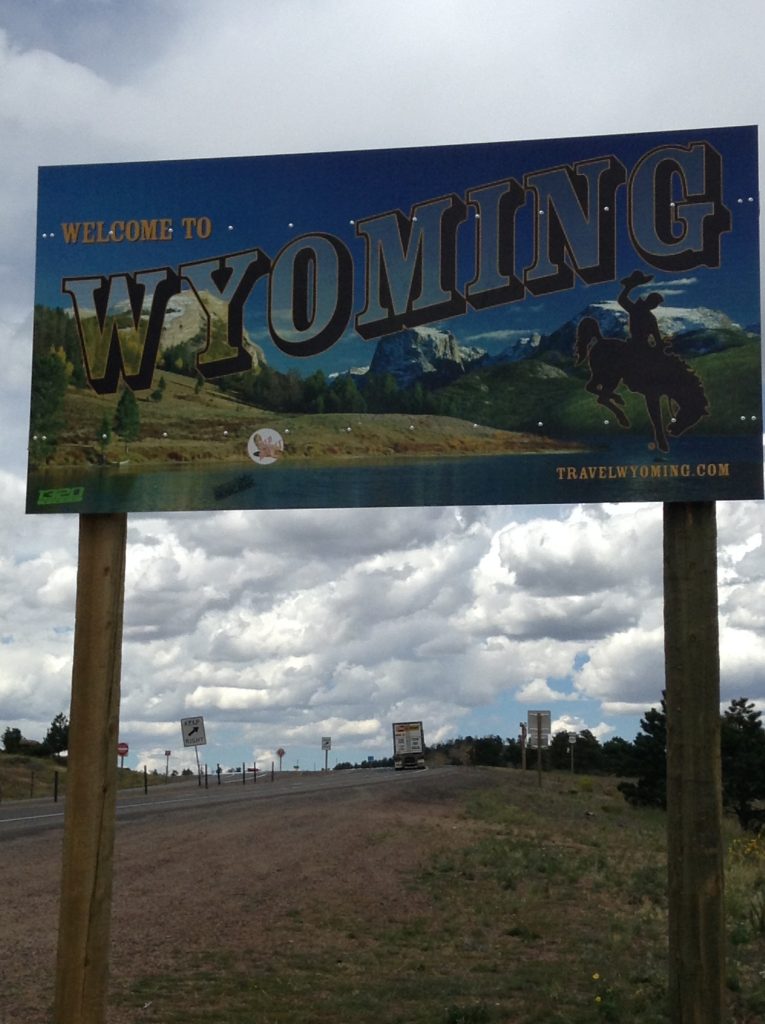 Wyoming didn't have much to offer in terms of new country side for taking pictures, but I did take some video documentation. The state looked very much like West Texas and parts of Kansas and Oklahoma, which I've come to know fairly well.
Technically, I broke the law to take this picture by pulling over and parking my car to take said picture. But at the time, I was a rebel in a race against the sun to make it to Salt Lake City, UT for the night.