Corvallis Weekend Day Trip
In a last minute moment of synchronicity, a few of the students – Caitie Mathews, Sasha Bugler, Ashley Shenk and myself – went up to Corvallis, OR, for a weekend day trip. Ashley is a local to the area, so she was our 'tour guide' before we met up with another student, Tuula Perry, who spent time in Corvallis with her boyfriend Taylor, (A cool dude with an awesome name!), and reached out to famed permie, Andrew Millison, and just so happen to schedule a group outing with him and tour of his home!
We dropped off Caitie in downtown Corvallis to see one of her friends, then the rest of us went over to a sports field complex to see an Ultimate Frisbee competition. Sasha was a collegiate Ultimate player, and served as our 'sports announcer' and pointed out people she knew from her "good ole' days." Ashley and I stayed for a bit, but left Sasha there for a few hours to run around and have fun.
So Ashley and I* went back into downtown Corvallis and stumbled across the Corvallis Fall Festival, and we had a great time walking around looking at all types of art, sampling natural foods, and drawing on a Prius. (*In my head I knew this was not a date, but looking back…it sure felt like it. Which made my feelings for her even more complex.)
Synchronicity struck again, because who did we run into at the market? Tuula and Taylor! We chatted for a bit, and coordinated when and where to meet at Andrew Millison's home. Right after going our separate ways, Ashley and I came across an African artist who was inspiration to me in many more ways than one. So much so, that I have to dedicate a separate blog post to explain, and I will buy many of his interconnected art pieces once I can afford them.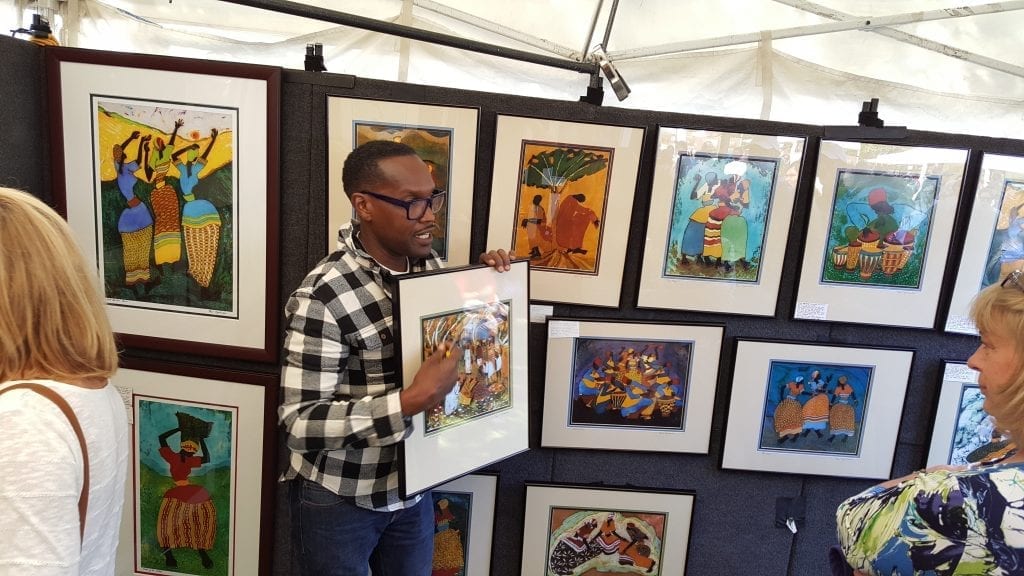 We had some more time to kill before going to Andrew Millison's home tour, so Ashley recommended a driving tour through OSU's campus towards her home town of Philomath, OR, and eat at her favorite family Mexican restaurant*. She chauffeured me around OSU pointing out the buildings her mom helped to furnish, and she told me more about her family and where they lived around Philomath and what her life was like before she started traveling the world.
We had lunch together at her favorite spot, and I understood why she loved it – my three meat burrito was a vegan's delicious nightmare! We talked more and more, and I truly felt like I had a window into her life*. (*In my head I knew this was not a date, but looking back…it sure felt like it. Which made my feelings for her even more complex.)
Lunch wrapped up and we ran back to Corvallis to pick up Catie and Sasha. (I literally ran to get Sasha and pull her away from Ultimate – free spirits and phones don't always mix.) We arrived at Andrew Millison's home, and it's hard to grasp that he is renting this house he turned homestead. Andrew showed us around his place and what we saw was mind-blowing, especially in an urban setting. He pointed out the edible plants in the front yard, a living willow throne he has working on for years, various multi-grafted fruit trees overhanging the sidewalk, his rotational chicken pens in the backyard, an up-cycled carport turned exotic plant greenhouse, his small beehive operation for honey and pollination, a bunny hutch for the family rabbits right next to a small 'pest-control' fish pond, and we walked through the family 'bike shop' right outside the garage turned bedroom on the way to our first stop. (Mind-blowing, right?)
Halfway down the street, we stopped at the 'book bird nest' which is child-sized bird nest sitting area across the sidewalk from a free book library (these libraries are everywhere!) Our stroll took us past many other permaculture yards, a tiny house piano studio, then to our next stop – "Graze the Maze" – the community's edible, maze-shaped berry garden with the goal of reaching the secret bamboo sitting area. (Some of us cheated – and I admit I did.)
We cut through Andrew's landlord's property and checked out a few yurts, huts and a large neighboring geodesic dome, while passing his friend's small urban farm that was caddy corner to the neighborhood farmer's market. And to restate that last detail, it a neighborhood farmer's market – which means it's only food that is grown in the neighborhood by neighbors, sold by neighbors to other neighbors, and the money goes directly from one neighbor to another. Brilliant right?
And if you thought a neighborhood farmer's market was a cool idea, Andrew took us to the far corner to a hidden pathway down an embankment and showed us a project he, a few of his students, and the community were working on…a community living willow bridge.
The bridge is intended to support the weight of people and bicyclists to cross over a seasonal flood zone for direct access to the sports field (where the Ultimate tournament was held), in addition to being high enough to let canoers pass under certain points and also act as a covered path during dry seasons! Talk about functional flora.
After maneuvering through the black berry thickets, Andrew led us through the local cohousing community – CoHo Ecovillage – which was exactly how I pictured a newer community to look like. All the houses shared front yards which encourages community interaction, kids had enough space to run round us to their toys, and the common house had every amenity needed to promote community and lessen residents' individual footprints on the environment.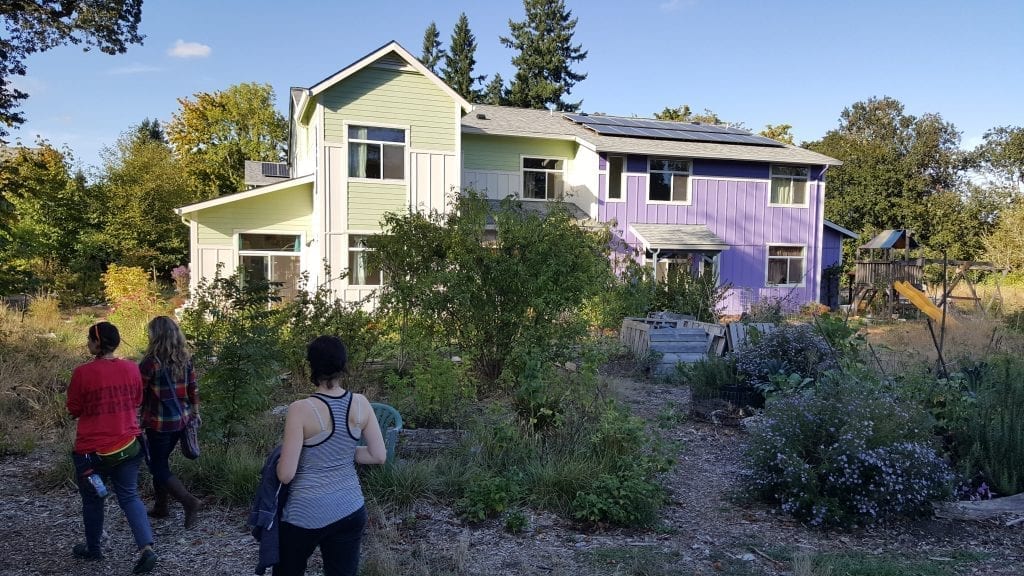 We went back to Andrew's home and heard more about his family, and he and his partner's planned trip to India for the 2017 Permaculture Convergence Conference. We all got to talking, and someone had mentioned beer, so Andrew and his partner suggested Beer:30, which sells local craft beer. Can't say no to that! So we got to drink with Andrew Millison, and Tuula was offered to watch his home and children while he went to India, a few days after our program ended!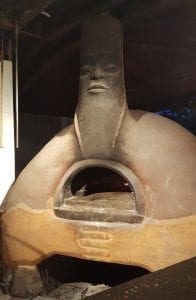 On that high note, we wanted to celebrate! And we unintentionally wound up at FireWorks Pub & Pizza in Corvallis, which Eva Edleson had helped build the outdoor pizza oven and patio cob bench seating! The food was not only delicious, but the restaurant was right across the parking lot from First Alternative Natural Foods Co-op Store. A few of us got healthy desserts, and others actual groceries, but what was really pretty cool was the community bike repair station attached to the building with a solar panel cover, rain water collection system that fed into the building!
We did a lot that day and it was still whirling around in my head, seeping into my soul, and wrenching open my heart to others – especially Ashley – so it was a lot to think about on a long ride home that night…