Making the most of my trip, I had to check off Denver's Meow Wolf art immersion experience! I had previously been to another mind-blowing Meow Wolf installation in Santa Fe – so I knew this was going to be a trippy mental and visual overload. This exhibition is 4-stories tall with over 70+ unique installations, rooms, and portals with art from 300 creatives (110+ from Colorado).
"Meow Wolf Denver's Convergence Station is unforgettable, transformational, and not to be missed. Discover immersive psychedelic, mind-bending art and an underlying rich narrative as you take a journey of discovery into a surreal, science-fictional epic."

– Meow Wolf Denver Website
The premise of the "Convergence" story theme is the melding of four separate worlds and the memory wipe of all the displaced citizens. As part of this immersive experience, guests have to solve the mystery behind the convergence, specifically four separate women whose lives are somehow linked to this catastrophe.
At the beginning of the experience, guests take an elevator ride up to "C Street" – a futuristic grimy urban slum. From there guests can obtain a memory card to scan on interactive readers to solve the story line and collect memories/facts for special tasks.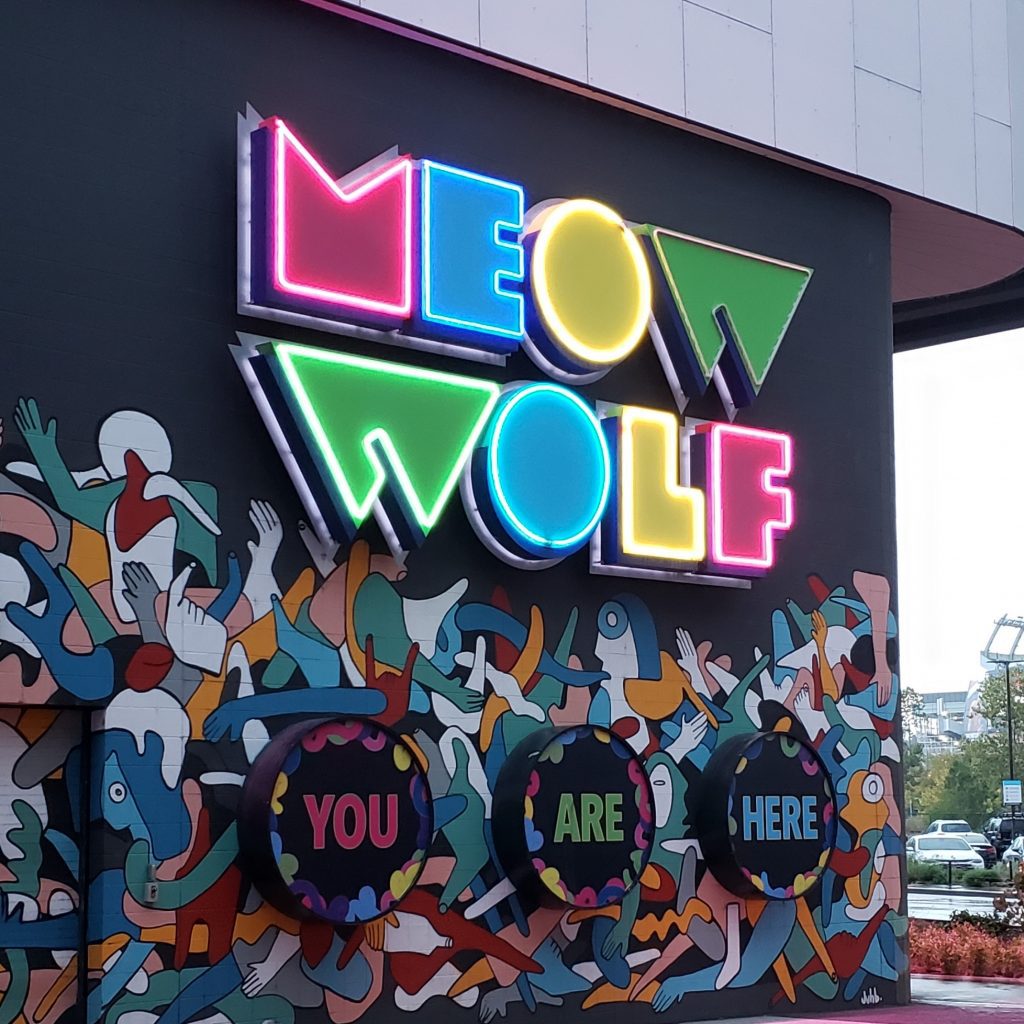 Scanning ports and exploring art installations, I came to the world of Eemia – a frozen tundra with an alien cathedral and mech-robots. This was truly an inspiring and intricate installation, complete with a working musical organ and secret levels. I learned a little bit more of the storyline from people scanning ports around me, but I don't think I unlocked everything in this world with my scanner card.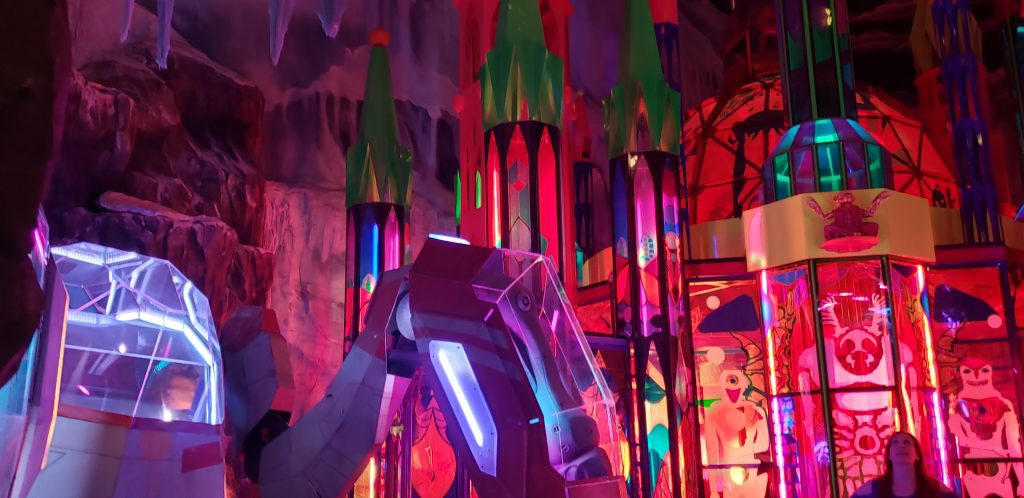 Leaving Eemia, I climbed stairs and went down hallways towards the world of Numina – a sentient forest universe with outlandish alien creatures. It reminded me of the alien movie "Avatar" mixed with 'Alice in Wonderland.' There also seemed to be laser cannons on the walkways that could shoot select targets, but the cannons didn't seem to be working with my scanner card unfortunately.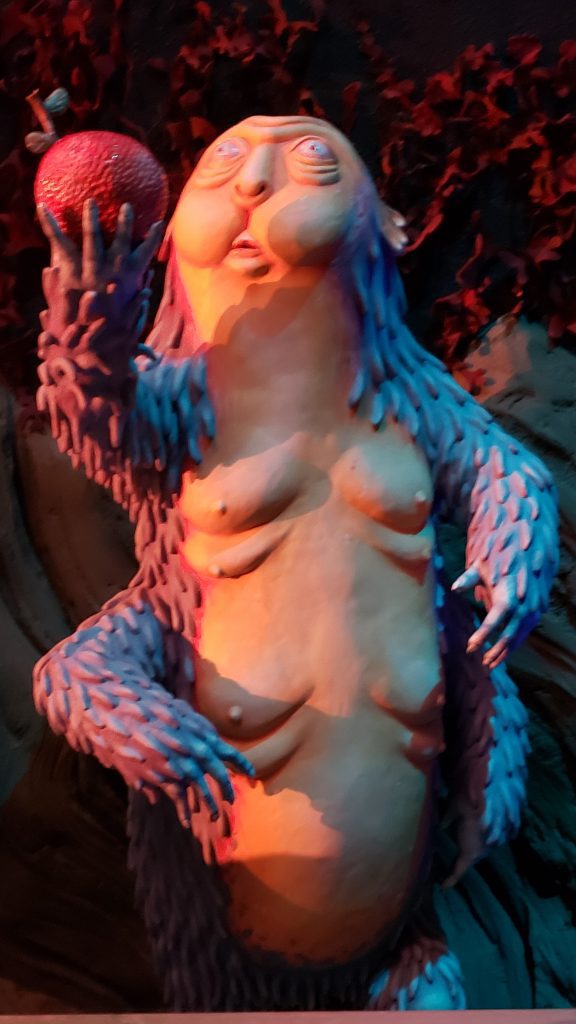 The last of the four worlds was called Ossuary – a subterranean luxurious museum world with a collection of historical relics. This was a very clean and pristine installation with interesting interpretations of alien artifacts. However, I don't think I unlocked anything in this exhibit with my scanner card.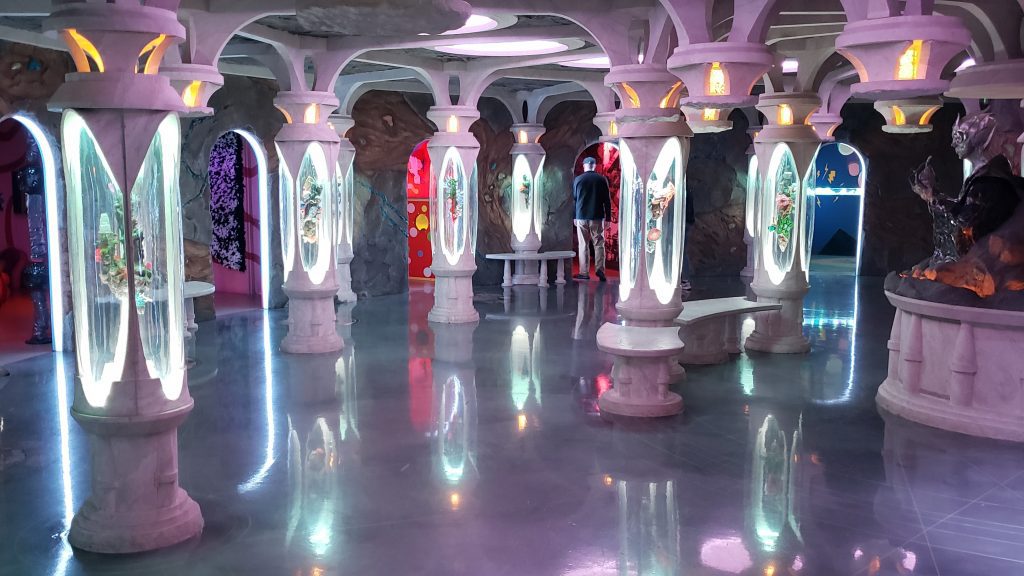 Overall I'd rate this as a good experience, but it was a little bit of a letdown compared to my Meow Wolf Santa Fe experience. Maybe I was slightly disappointed because I had high expectations or I became frustrated getting stuck in the story line with my scanner card.
If I was in the Denver area again, I'd go on another trip to Meow Wolf with more time dedicated to figuring out the story line and reaching the conclusion behind the convergence.