I drove up to Denver for the Glamping Show Conference with some extra days for exploring the city and it's attractions. While I didn't have an exact plan of what I wanted to do, I came across the City of Denver's Culture Pass. The 3 Day Mile High Culture Pass offered admission to several attractions in the area, and was well worth the price!
My culture pass took me first to the History Colorado Center in central Denver. The museum showcases a thorough history of Colorado and offers educational programs for the community. History Colorado the 501(c)(3) charitable organization and an agency of the Department of Higher Education manages this museum and other attractions and programs across Colorado.
"[The] History Colorado Center opened in 2012 in Denver's Golden Triangle Creative District. An award-winning tourist destination and a hub of learning and entertainment, the center houses core exhibits along with traveling exhibitions through [their] Smithsonian Affiliation. It offers public programs, events, and educational programs that foster cultural understanding through authentic perspectives. The History Colorado Center is also home to the Office of Archaeology and Historic Preservation, State Historical Fund, and Stephen H. Hart Research Center…"

– History Colorado Website
My self-guided tour started on the first floor with the LGBTQIA+ Colorado History exhibit and the Destination Colorado exhibit. I enjoyed the immersive recreation of a High Plains frontier community. I also felt like frontier history was well placed as the permanent first floor exhibit for visitors.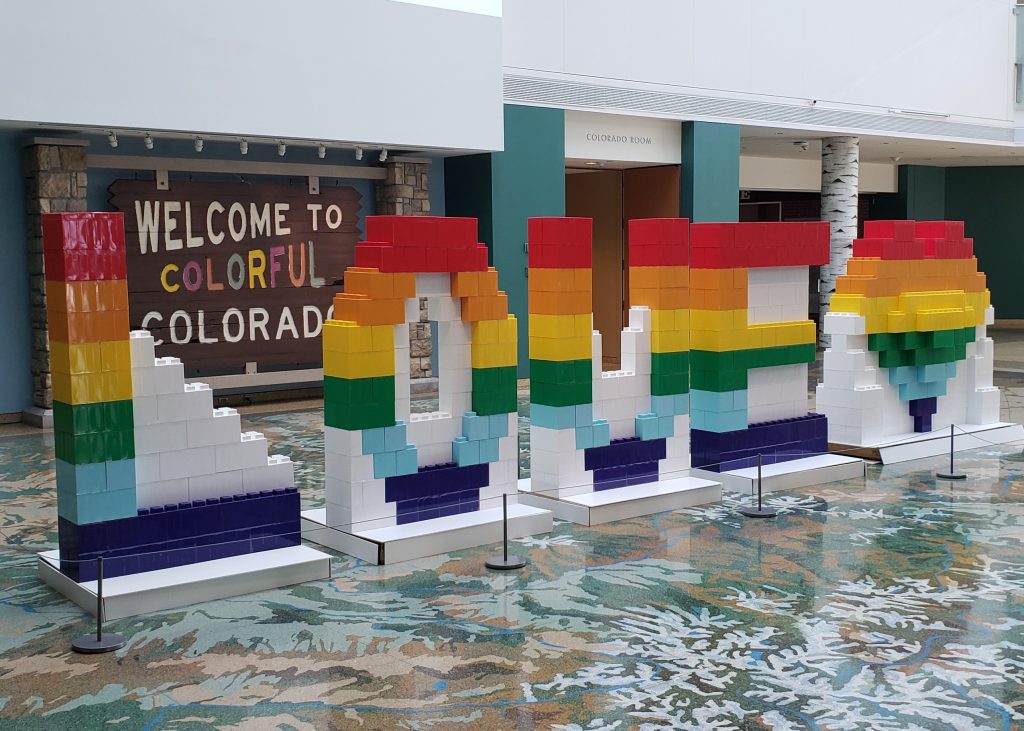 On the second floor was the Colorado Stories hall, which is a community-based suite of exhibits with media- and artifact-rich galleries exploring various communities and lifestyles. These exhibits included: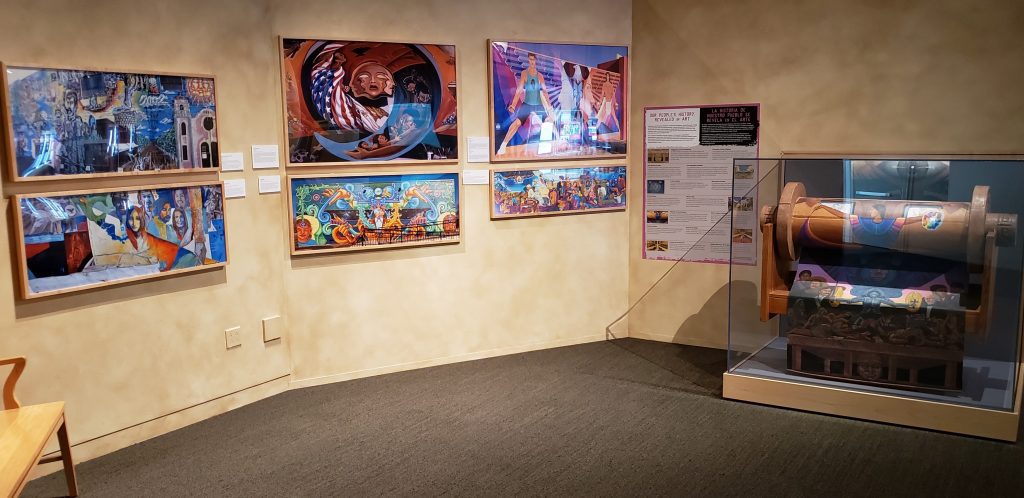 Also on the second floor were a few other exhibits, including Denver A to Z and Living West. The Denver A to Z exhibit showcased different parts of the state and culture according to each letter of the alphabet, like "A" for adrenaline, "Z" for zombies. The Living West exhibit (sponsored by Denver Water) showed relationships between Coloradans and its land through three stories: life at Mesa Verde 800 years ago, the 1930s Dust Bowl on the southeastern plains, and today's Rocky Mountains lifestyle.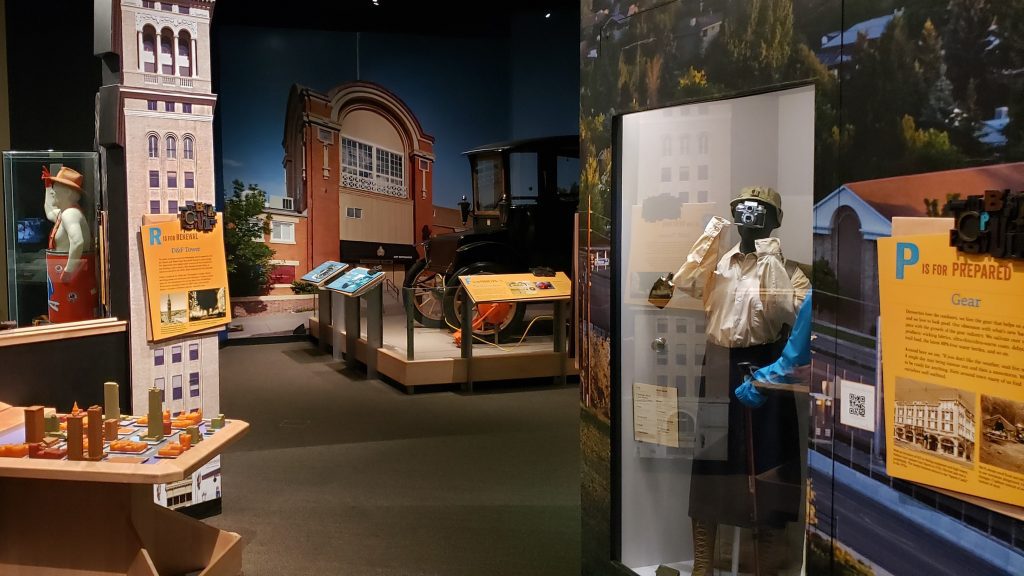 One of the last exhibits I visited was Zoom In: The Centennial State in 100 Objects. This collection laid out 100 powerful artifacts related to how Colorado became Colorado. Curated from vast collections of History, each object is outlines how it shaped Colorado—from the age of the Paleoindians to Jack Swigert's Apollo 13 flight suit and beyond.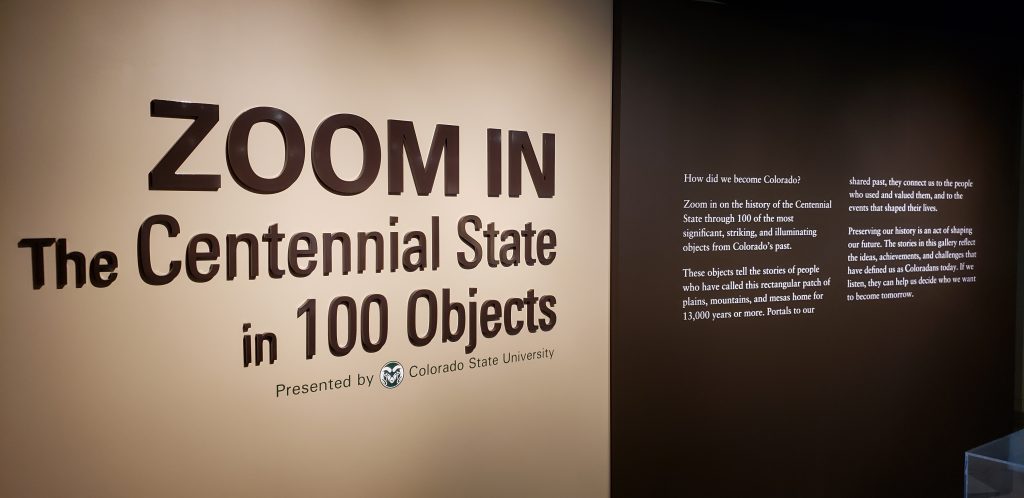 I also really enjoyed seeing the LEGO dioramas and figurines throughout the museum! There were both geographic and historic designed dioramas in multiple exhibits. I assume either older students or professionals made these LEGO creations. The museum offers LEGO Building Workshops which allows kids to build and keep their LEGO sets, paired with a special guided museum tour!