Forestiere Underground Gardens – Summary:
Who: N/A
What: Stumbled across and toured the Forestiere Underground Gardens
When: Saturday, March 31
Where: Fresno, CA
Quick Resources:
My Route:
Planning my Eco-Inspired Road Trip Blog Post
My Travel Story:
Driving to Fresno, CA, was completely unplanned, but still in the direction of my travels to Santa Barbara. The city reminded me a lot of Lubbock and Amarillo in West Texas, so I wasn't terribly impressed with this desert city.
However, when I looked for permaculture related sites and community gardens in the area – the Forestiere Underground Gardens came up in my search results, and I was more than impressed with this unexpected destination.
"In the early 1900s, Sicilian immigrant, citrus grower and visionary Baldassare Forestiere began turning what was useless farmland into a vast network of rooms, tunnels and courtyards as a subterranean escape from the sweltering Central Valley summer heat.  Using only shovels, picks and other hand tools, Baldassare was inspired to excavate for forty years, going as deep as 25 feet underground and spanning over 10 acres. He grew fruit trees and grapevines underground – many of which are still thriving today!" — Forestiere Underground Gardens Webpage
I arrived at the gardens and waited for the next mid-morning scheduled tour, which gave me some time to walk around the above-ground citrus tree grove, and look at the tree tops peaking up through the tunnel catacombs.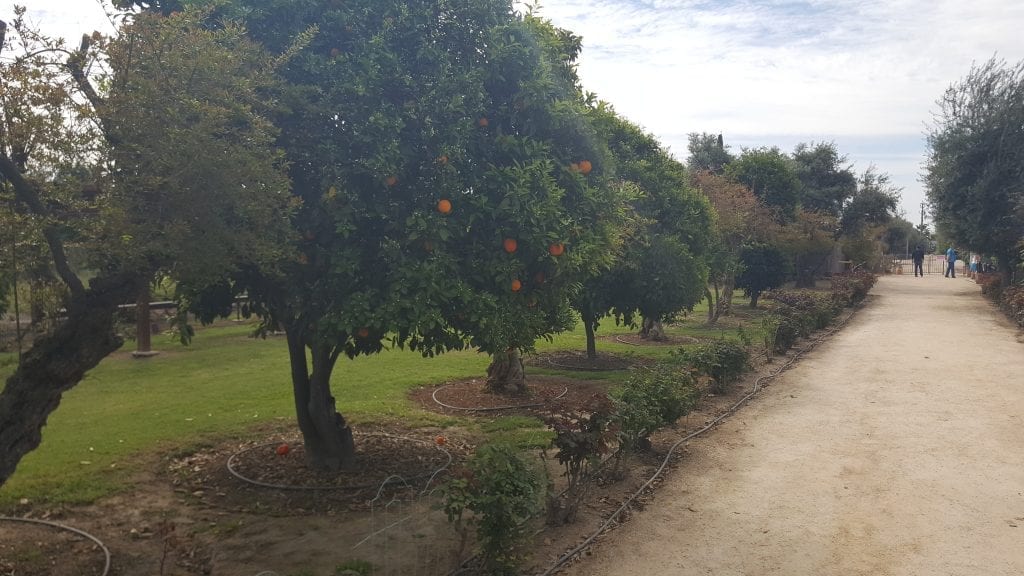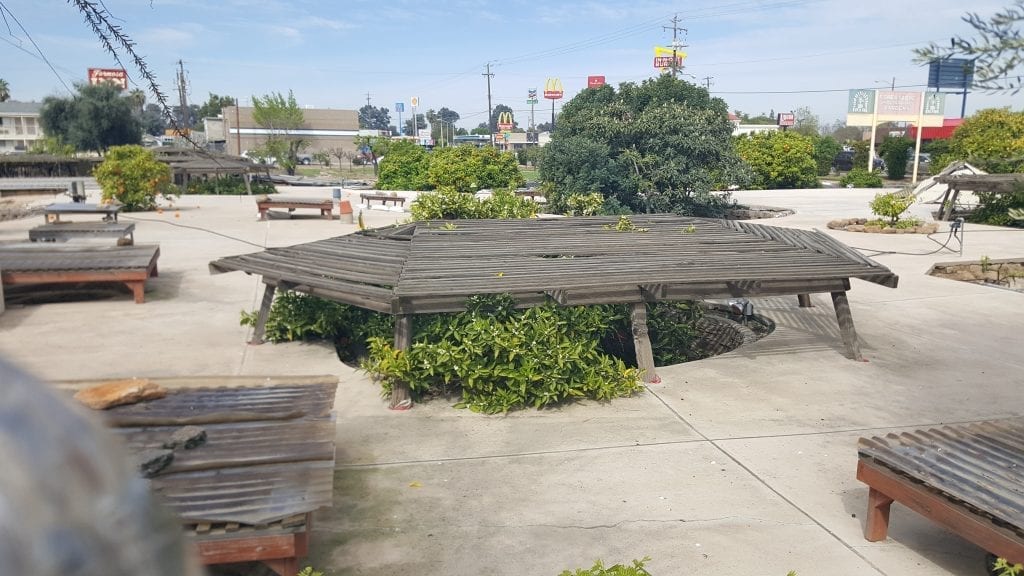 The tour started with our decent down the main entrance stairs into a large open room, which had been turned into the ticket station and gift shop that was the start and the end of the tour.
The family standing behind me was from Arlington, TX, visiting their son who relocated to Fresno for work. And they recently went to Frisco, TX, to check out the new Cowboy's stadium, so we instantly bonded complaining about the amount of money being thrown into that project and Texas traffic/urban sprawl.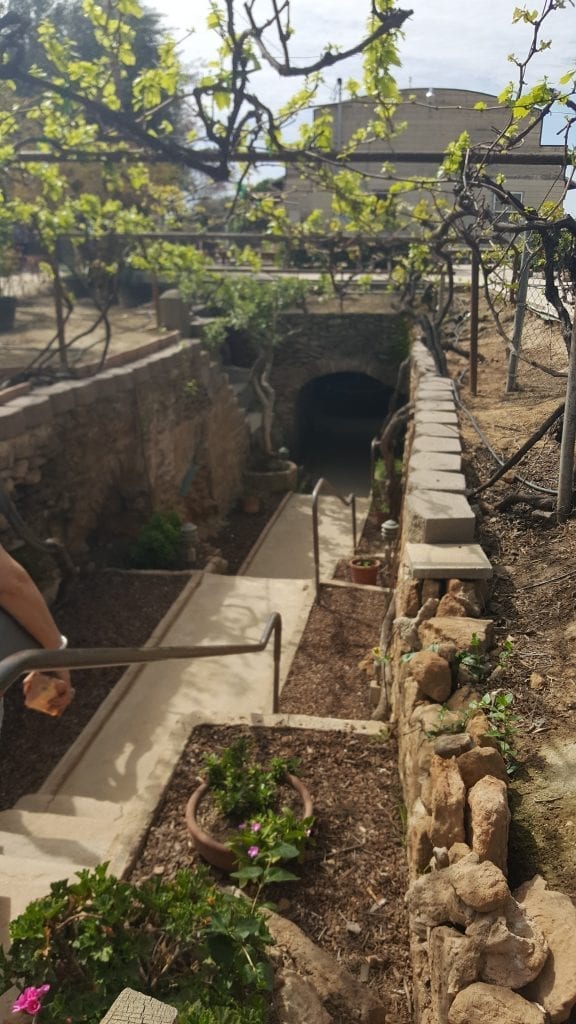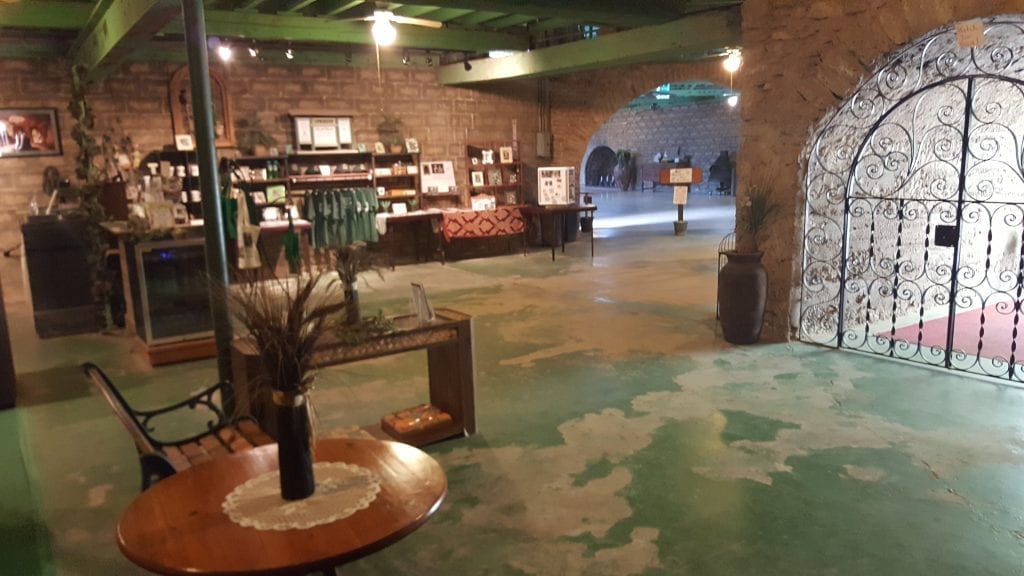 This was our tour guide's first time on a solo tour, and she did really well! She was very knowledgeable and went into this history of the gardens/land, Baldassare Forestiere's personal history and family, as well as his vision and personal Christian beliefs that influenced his designs.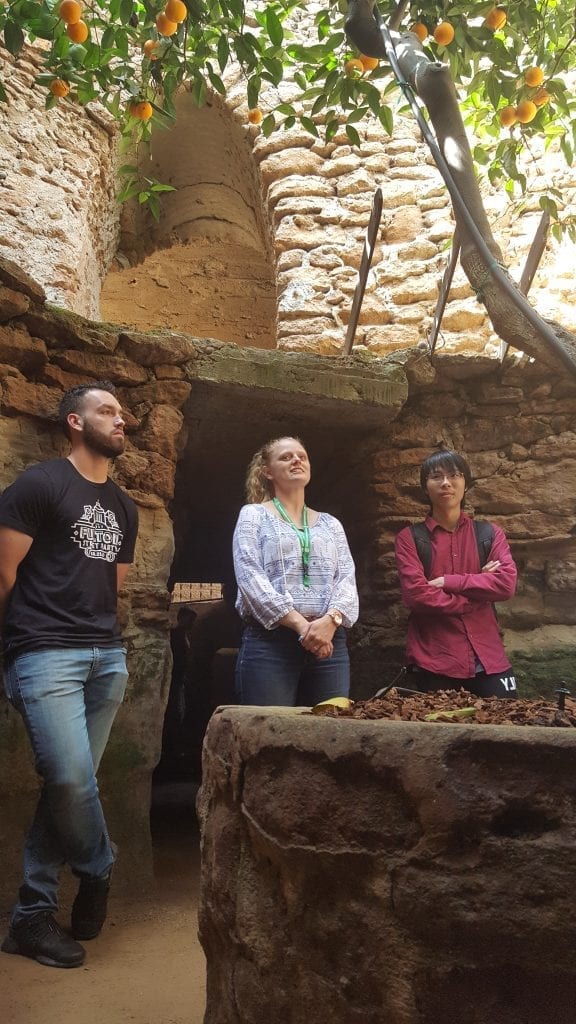 We moved room to room, stopping to go over history and other details. Like the self-watering tree planters, cellar rooms to escape the Fresno heat, grafted trees and trained grape vines with Christian numerical themes, church bell door bell, shoe peek windows, gravity fed bathtub, winter and summer bedroom designs, hand-built driveway for his automobile, tri-level aquarium, and sedimentary hardpan obstacles.
This was the first planter on the tour, which had a 100+ year old grapevine that Forestiere trained into three branches – in symbolism for the Christian Trinity – and two of the branches still produce large purple grapes!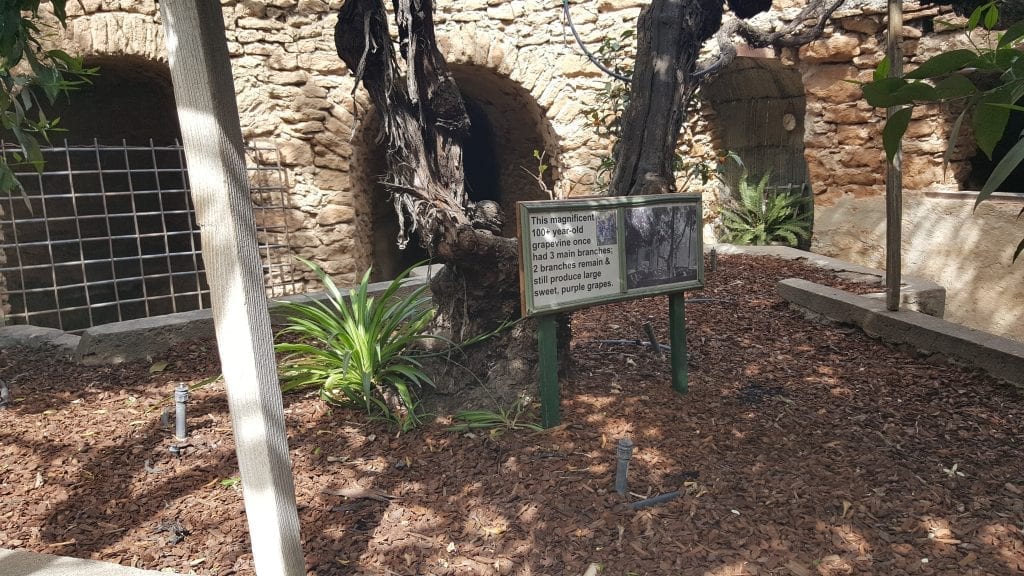 After moving to another room, our tour guide told us how Forestiere designed these planters to be self-watering from the rain dripping down the skylight tunnels – needing very little hand watering.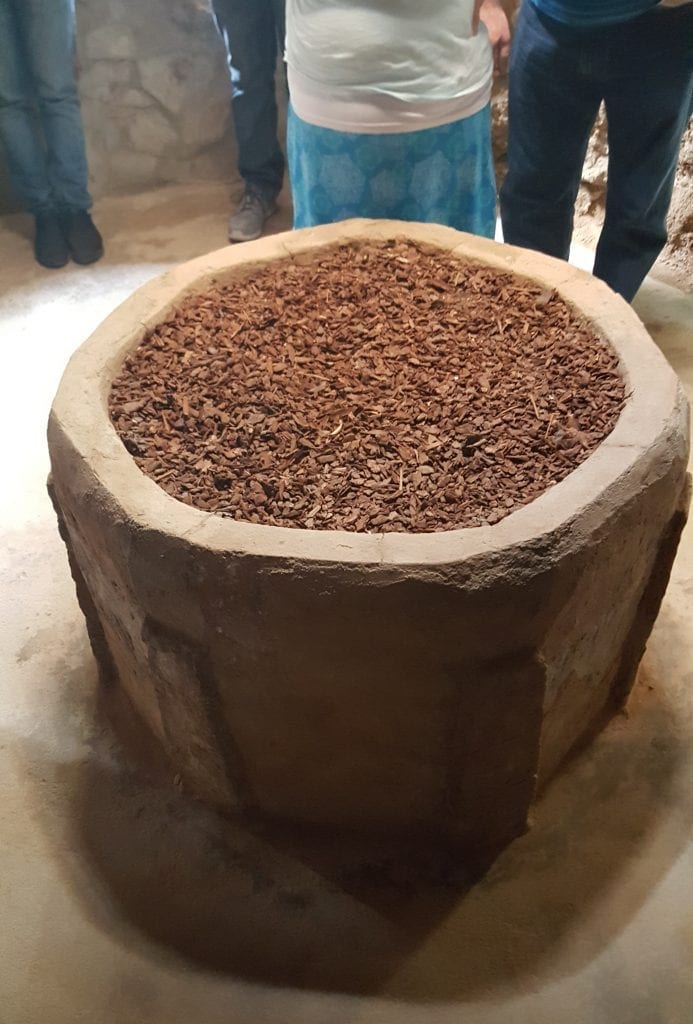 This was Forestiere's underground well that tapped into an underground source of water.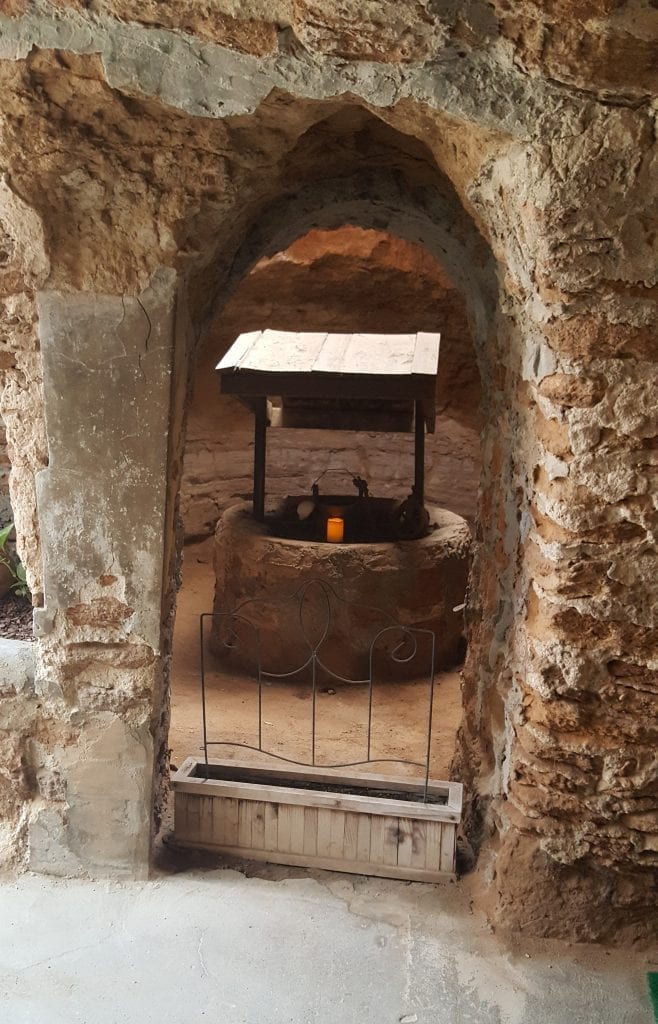 Like the sign says, Forestiere didn't remove this grapevine, but instead made a hole in the soil and eventually pruned it into a symbolic trinity vine.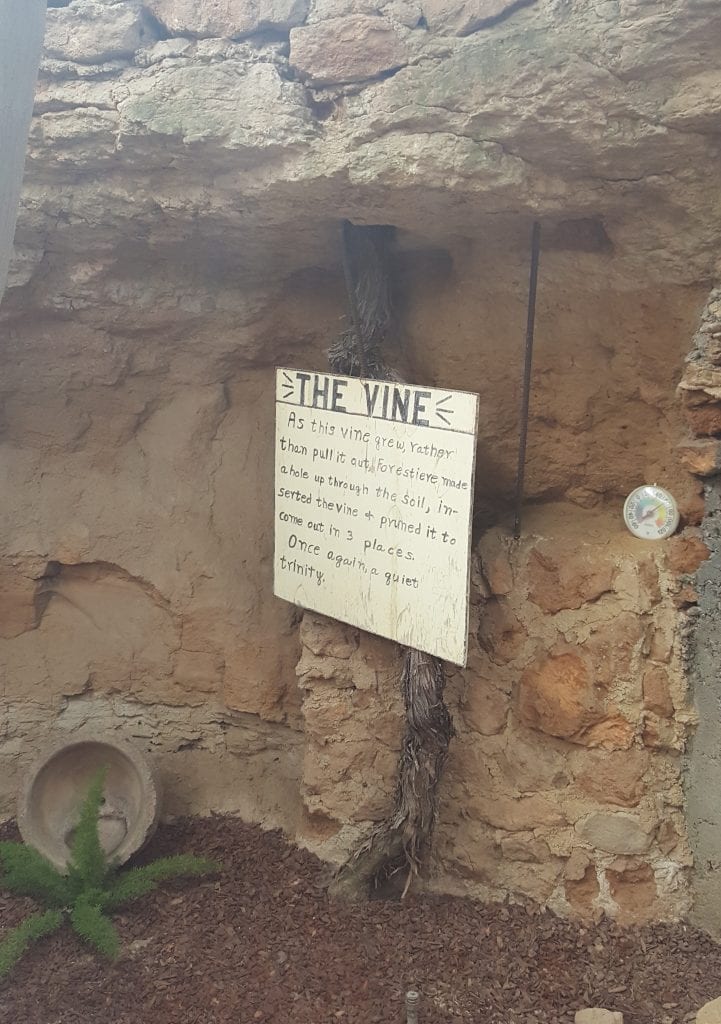 This is an altar space that Forestiere worshiped in, the current decor are replicas of what he would have had in the space.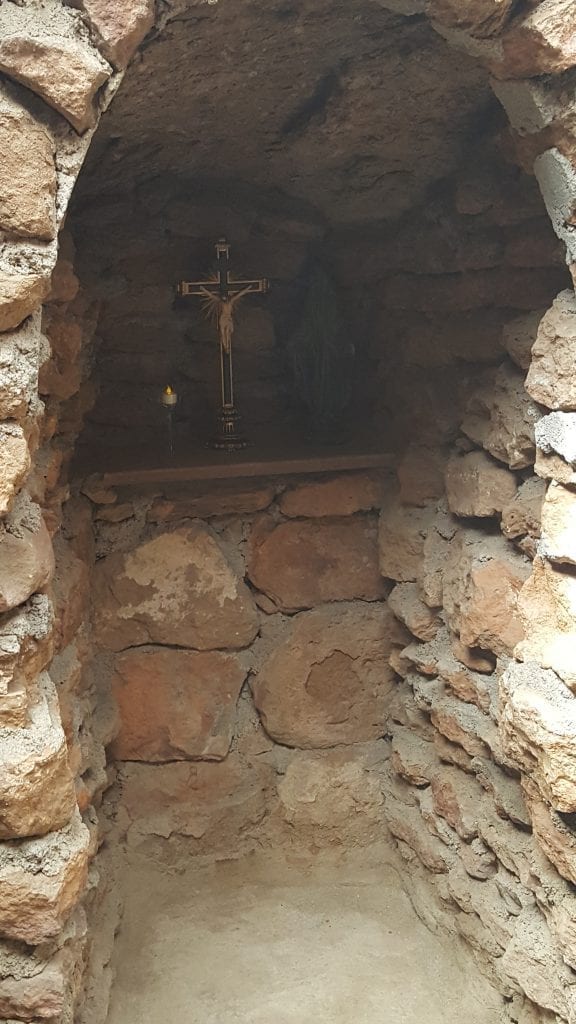 Forestiere had a large church bell that acted as his doorbell. Whenever guests arrived and he was no where to be found, they would ring this bell and he would come out of the tunnels to greet them.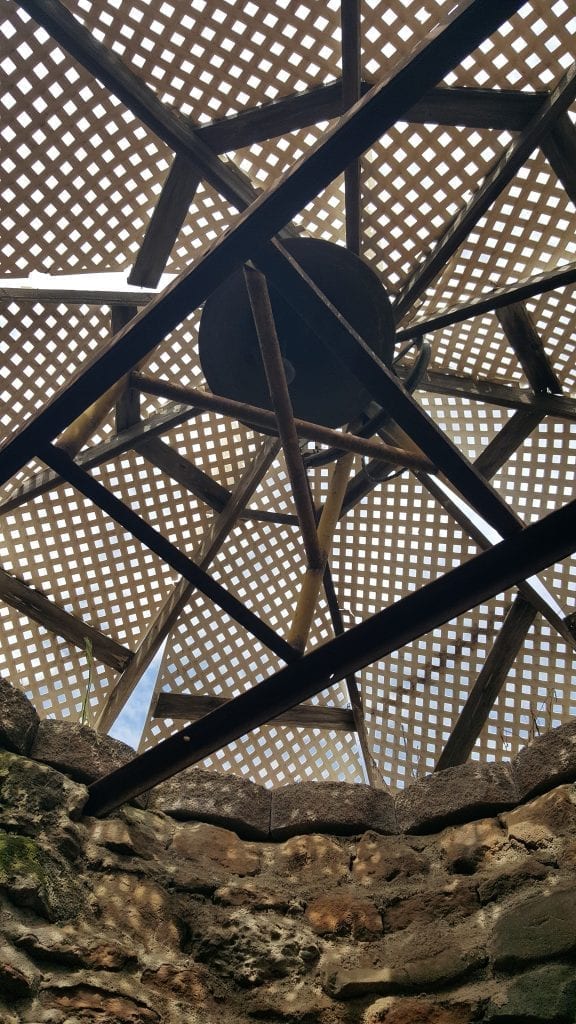 Forestiere had an outdoor bathroom, with a gravity-fed bathtub as depicted in the illustration above the cave.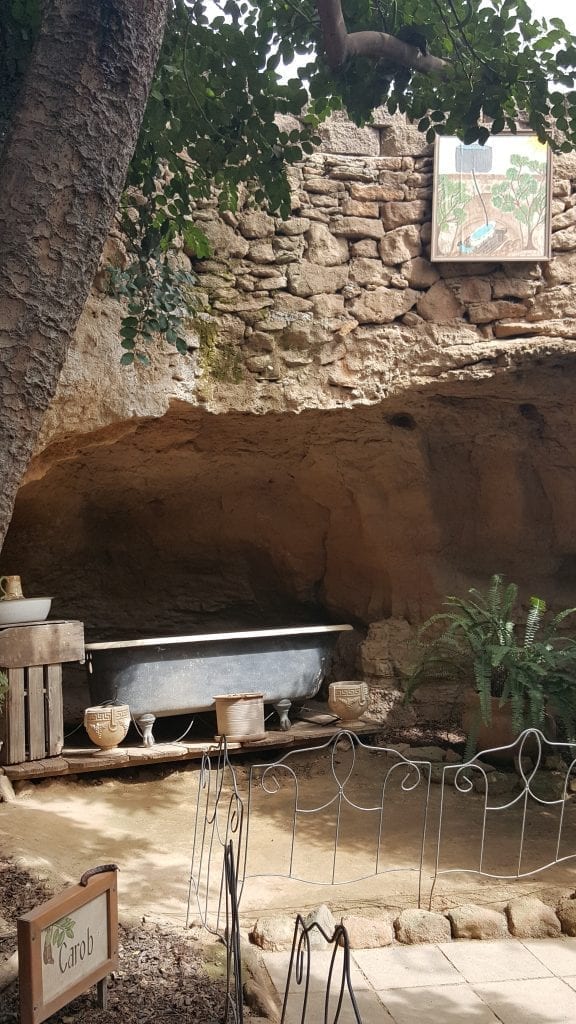 Due to the extreme temperatures, and the vast differences in seasons, Forestiere built a summer and a winter bedroom that utilized passive heating and cooling.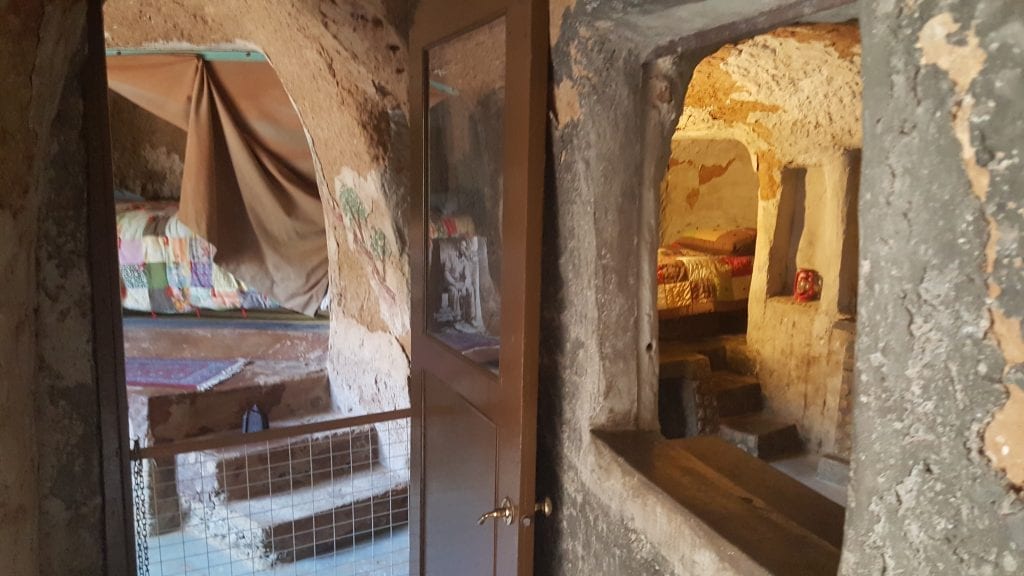 Forestiere built his tunnels in such a way that allowed him to have peek holes at various angles to identify who was coming down the entrance stairs. Our guide told us that at the time, not many people could afford many pairs of shoes – so Forestiere could generally identify the person by the shoes they would wear.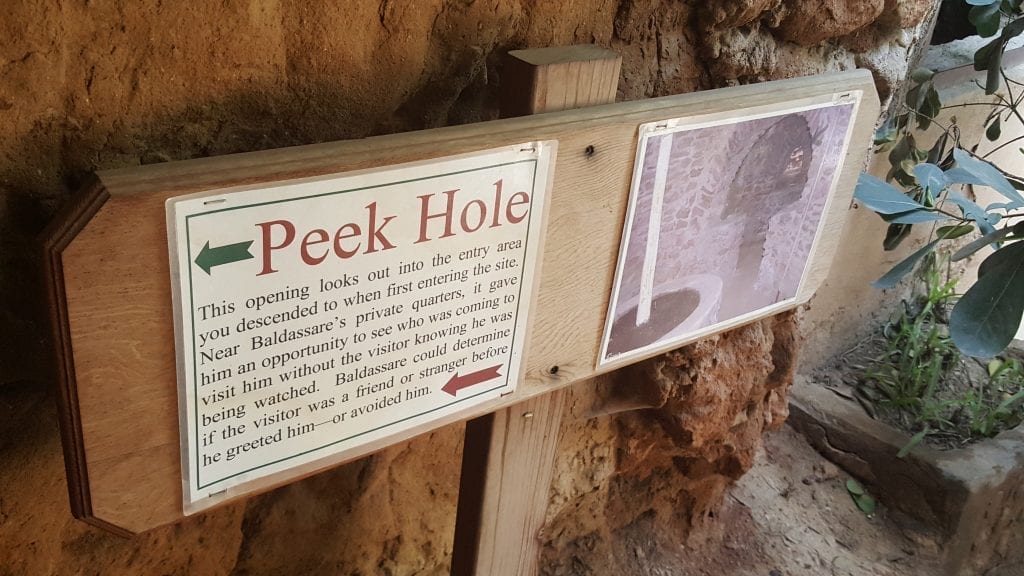 This is the dining nook and kitchen area, with the original wood-burning stove Forestiere  used himself.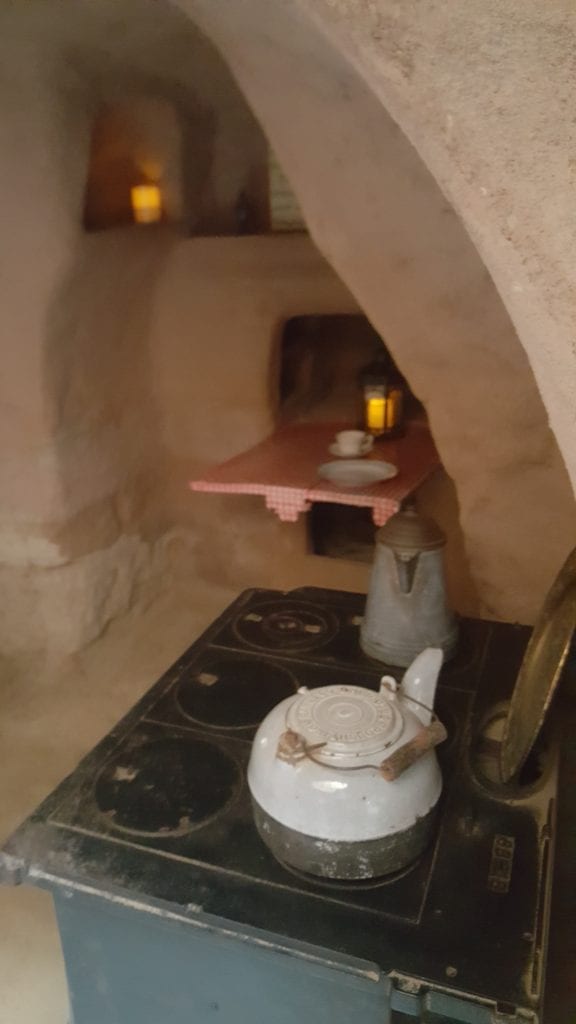 This sign explains how Forestiere  would use glass to cover the skylights and doors to prevent drafts in the winter, and would remove the glass panels in the summer for ventilation.
This was Forestiere's personal living room, which was a room over from this dining area and close to his bedrooms.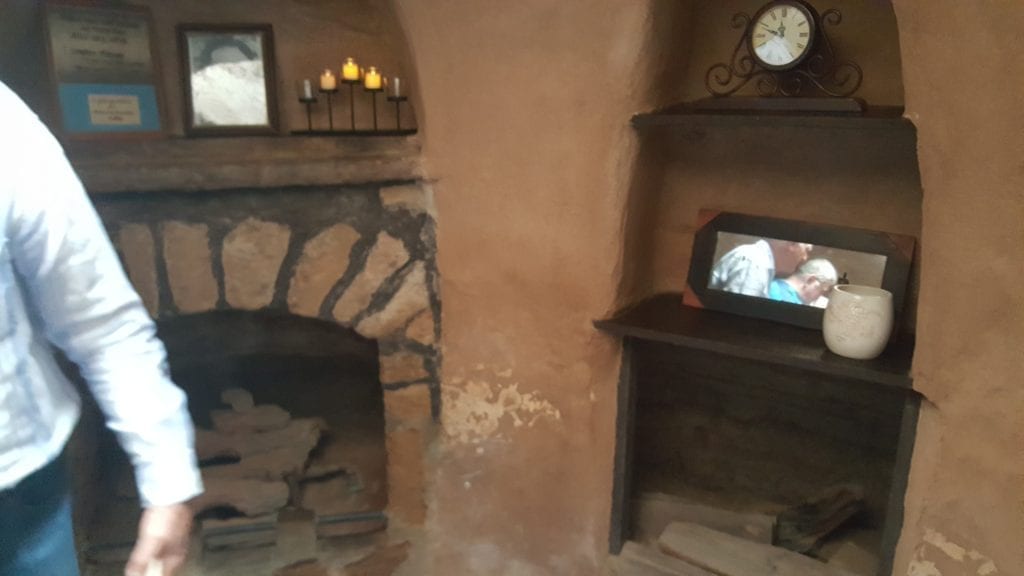 We circled back to the first planter with the grape vine and a couple of citrus trees before continuing on the tour.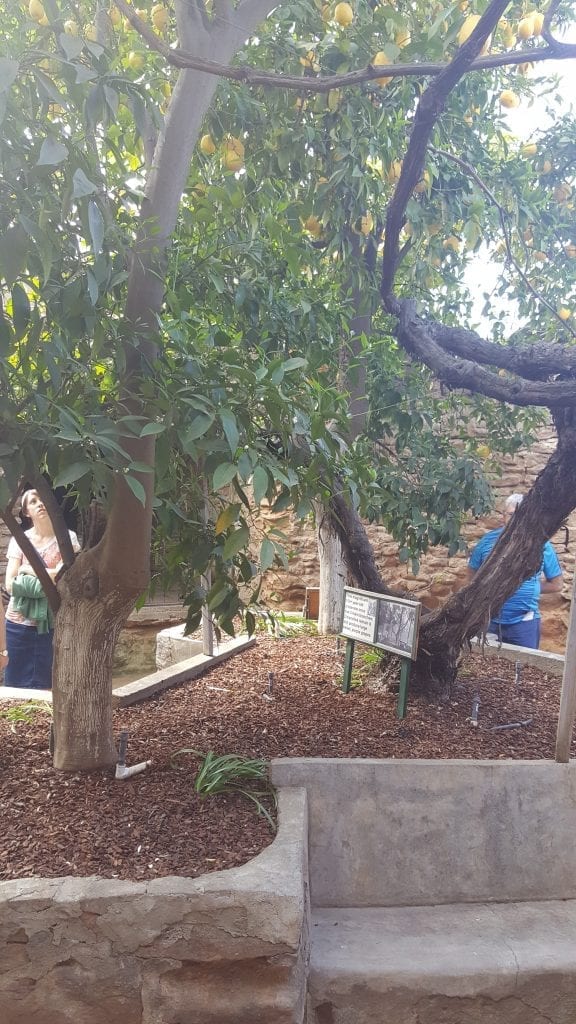 This exhibit shows a reconstructed wheelbarrow, with some original parts, that he used to hand-excavate his automobile tunnel – which took roughly 10 years.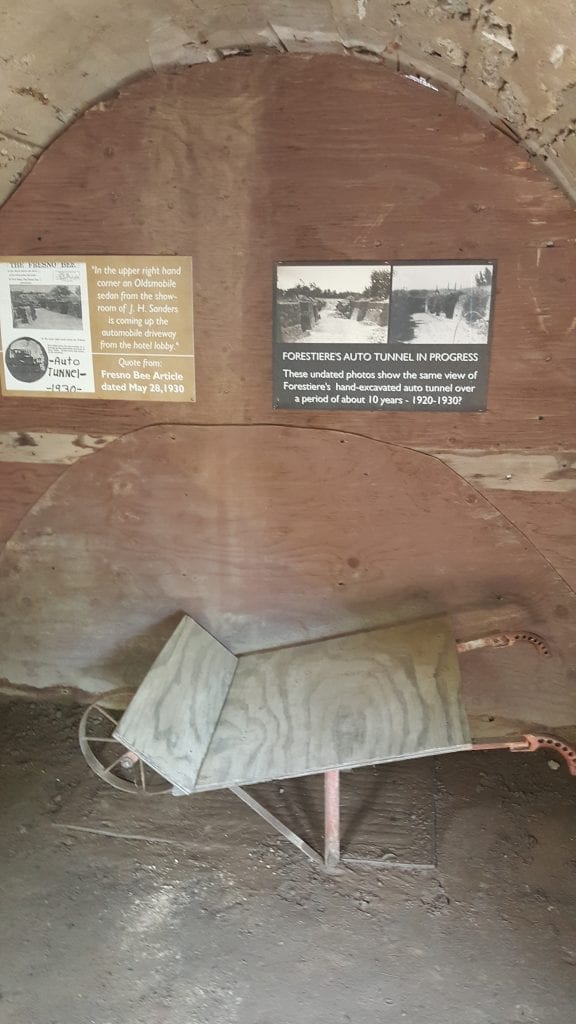 Here's a view of his automobile tunnel he built by hand, lined with citrus trees!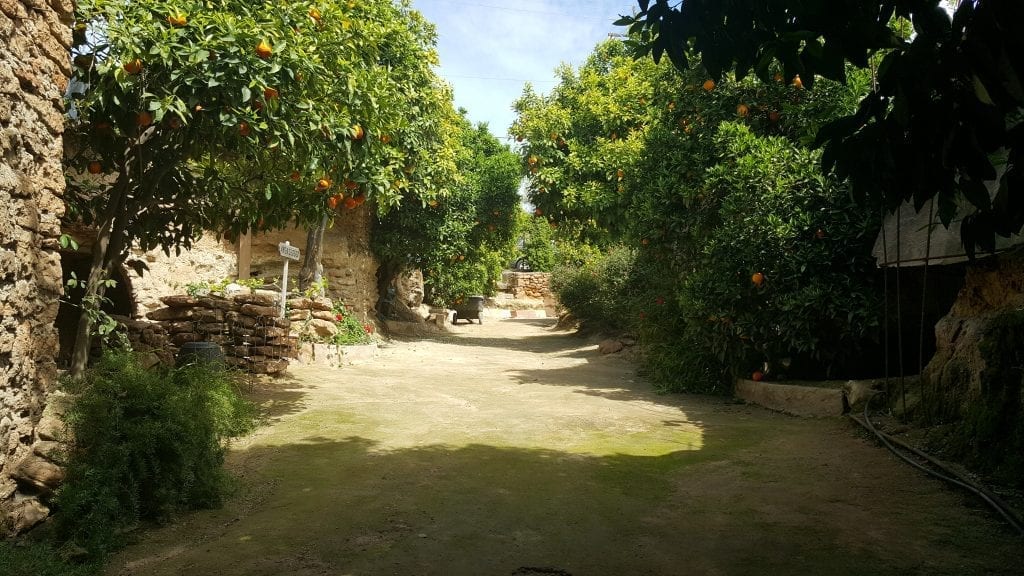 In another room, we looked at a tree he grafted with 7 different varieties of fruits, which included: Lemon, Navel Orange, Grapefruit, Sour Orange, Sweet Lemon, Valencia Orange, and Cedro (8 lbs fruit that eventually broke the branch). The thermometer also read the indoor temperature was right around 60 degrees Fahrenheit!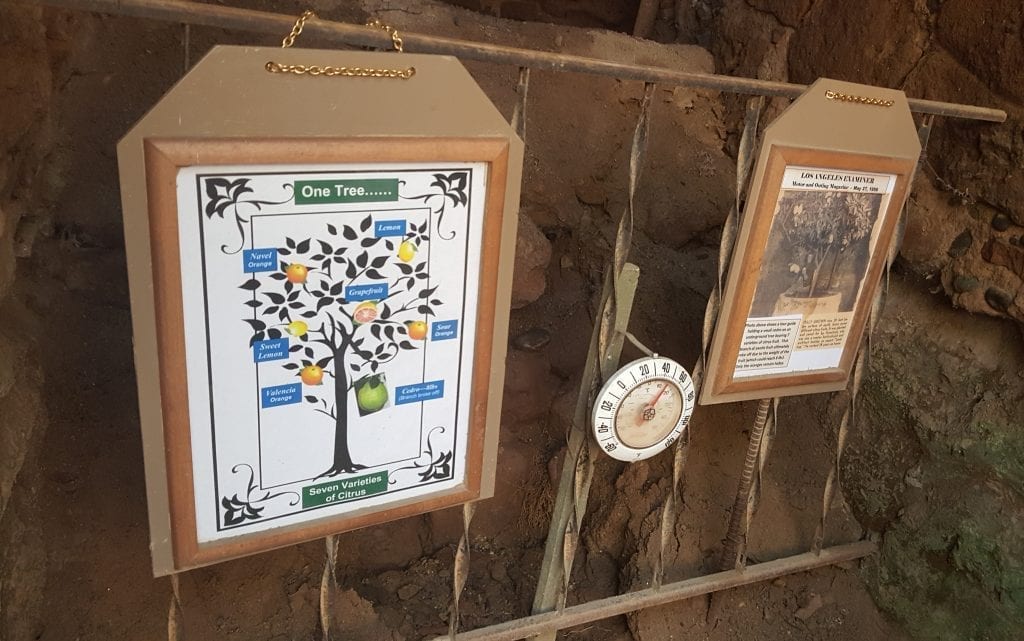 One of the coolest rooms in the Gardens was Forestiere's tri-level aquarium! This was an underground holding tank he filled with water and would store the fish he caught in nearby rivers to eat for later. His design included a glass panel, which he could watch the fish swim above him because of the sitting room he built underneath the holding tank – making for three levels considering the ground floor above the tunnel complex.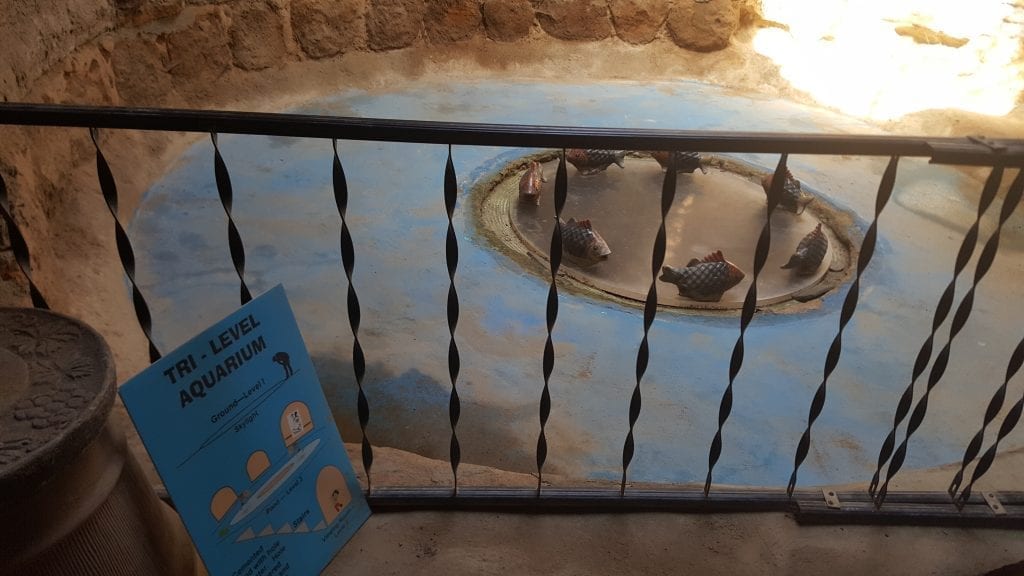 Towards the end of the tunnel complex, we came to some themed planters. This one was in a shape of a boat, with the tree as the mast – also representing the christian fisherman motifs.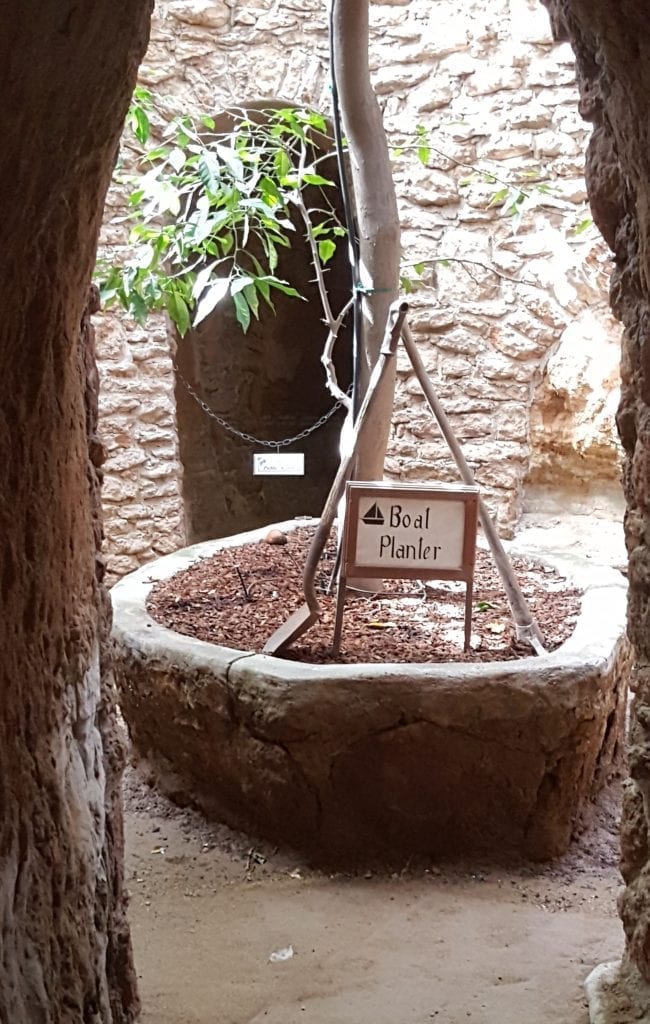 While Forestiere didn't build the Fresno Scrapper, he did use this one on some of this projects before he died.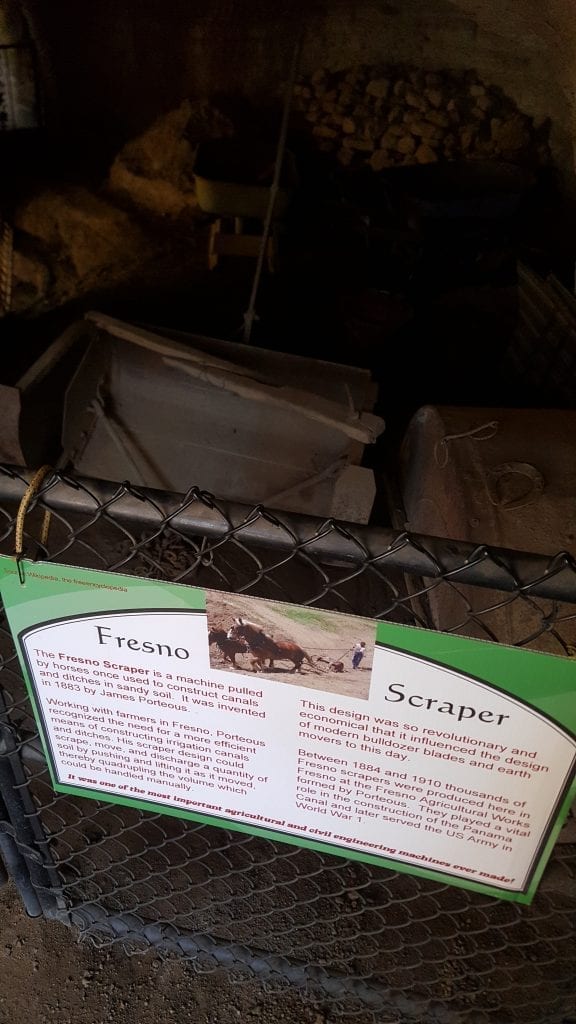 Forestiere excavated a platform around one of the citrus trees in the tunnels, making it easier for him to walk around the top of the tree an pick the fruit.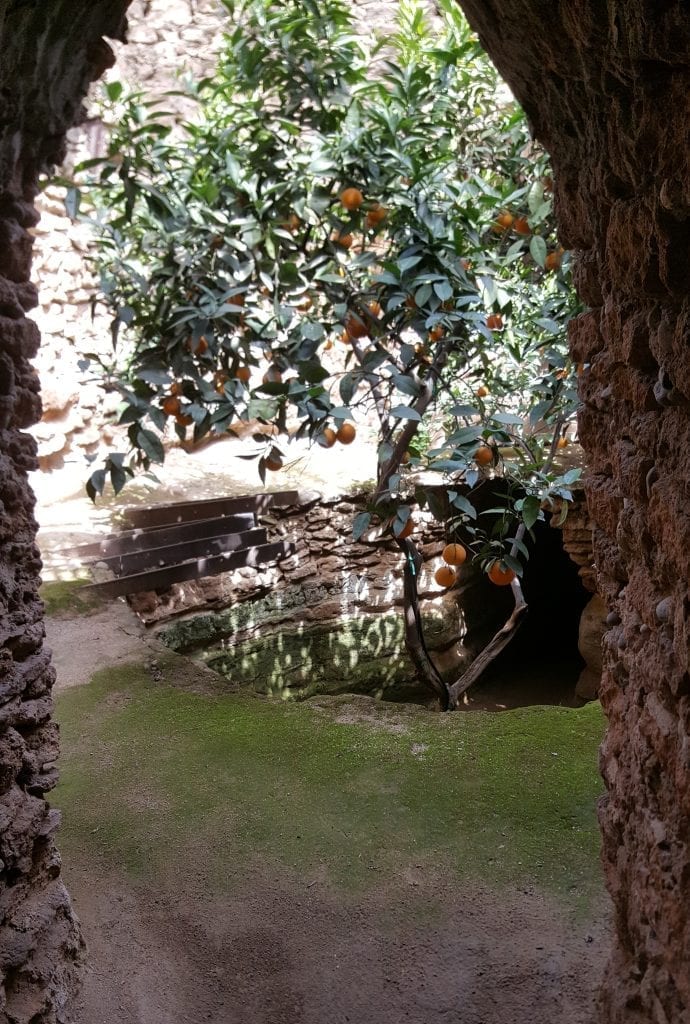 At the end of the tunnel complex, Forestiere had build a personal rose garden for himself and his guests.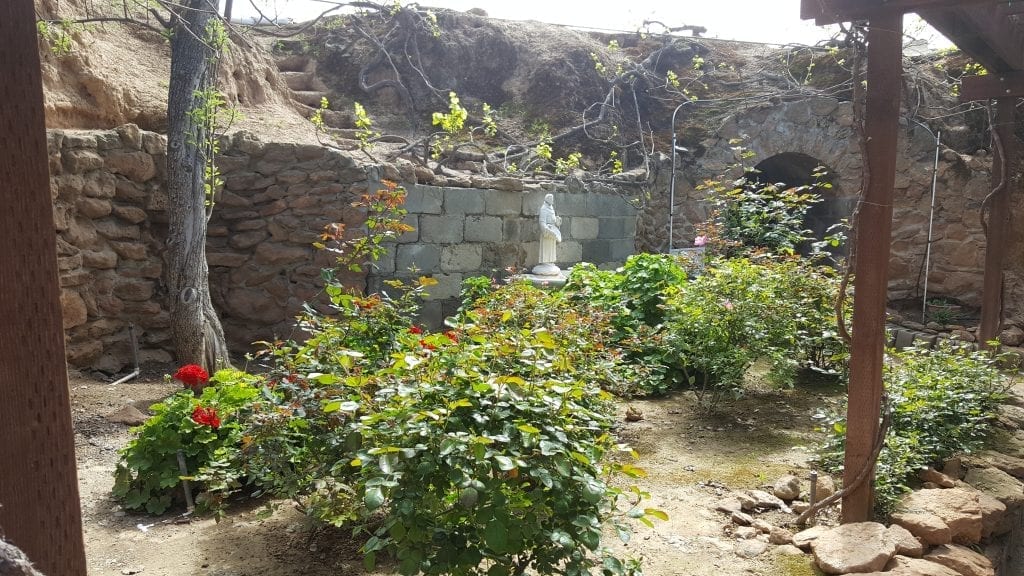 Coming full circle on the tour, we made our exit to the large ballroom connected to the main entrance and gift shop. On display was a tool shrine to Forestiere.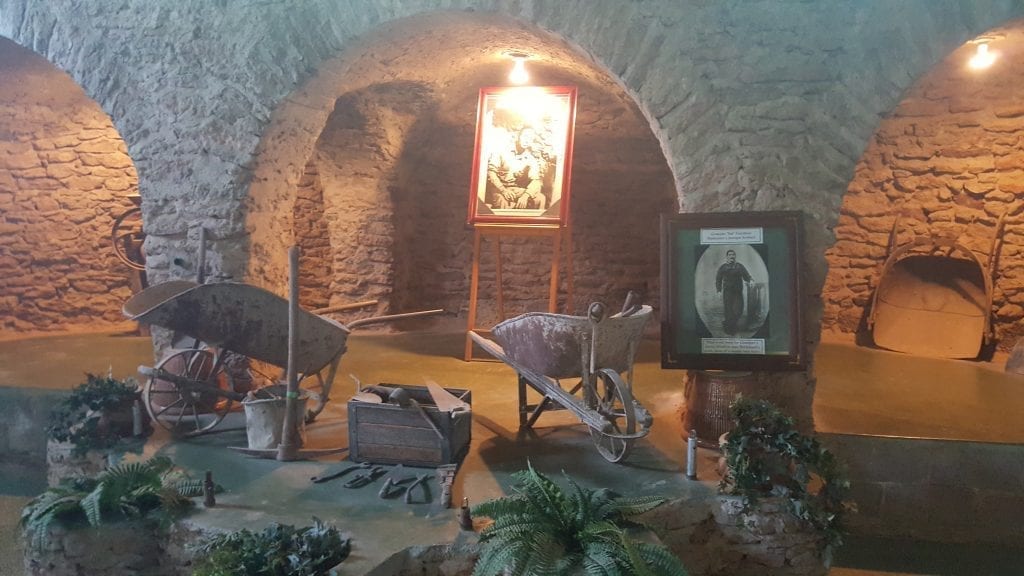 For context, Forestiere hand-excavated these tunnels through a layer of hardpan – the third hardest natural sedimentary stone known to man.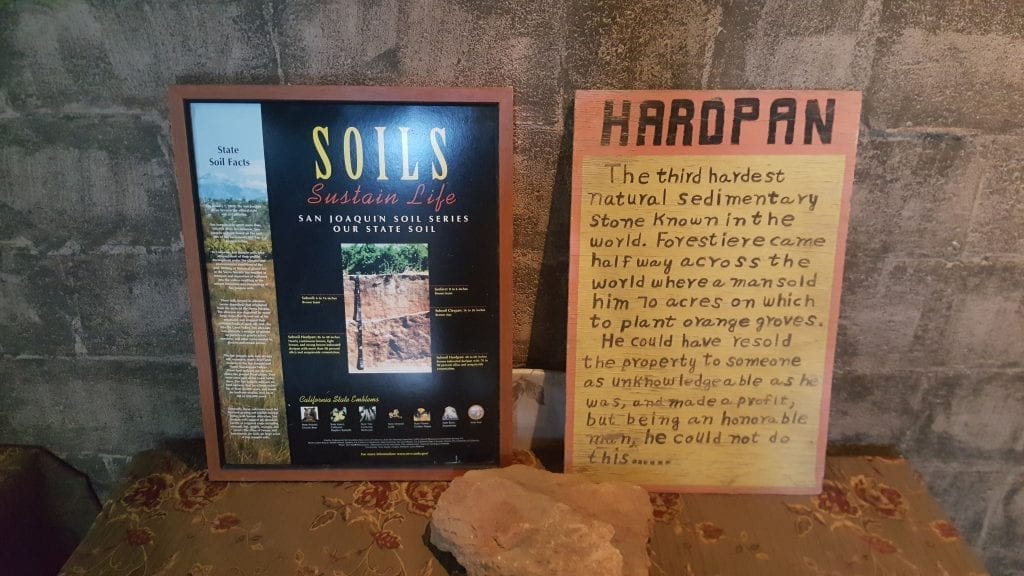 This is a news article on display showing the schematics of of the underground gardens.