This is the first daytime-view of the motel that I stayed at in Burns, Oregon. The night drive to the motel was very straining, but the light this sign emitted was like a beacon in the dark the night before.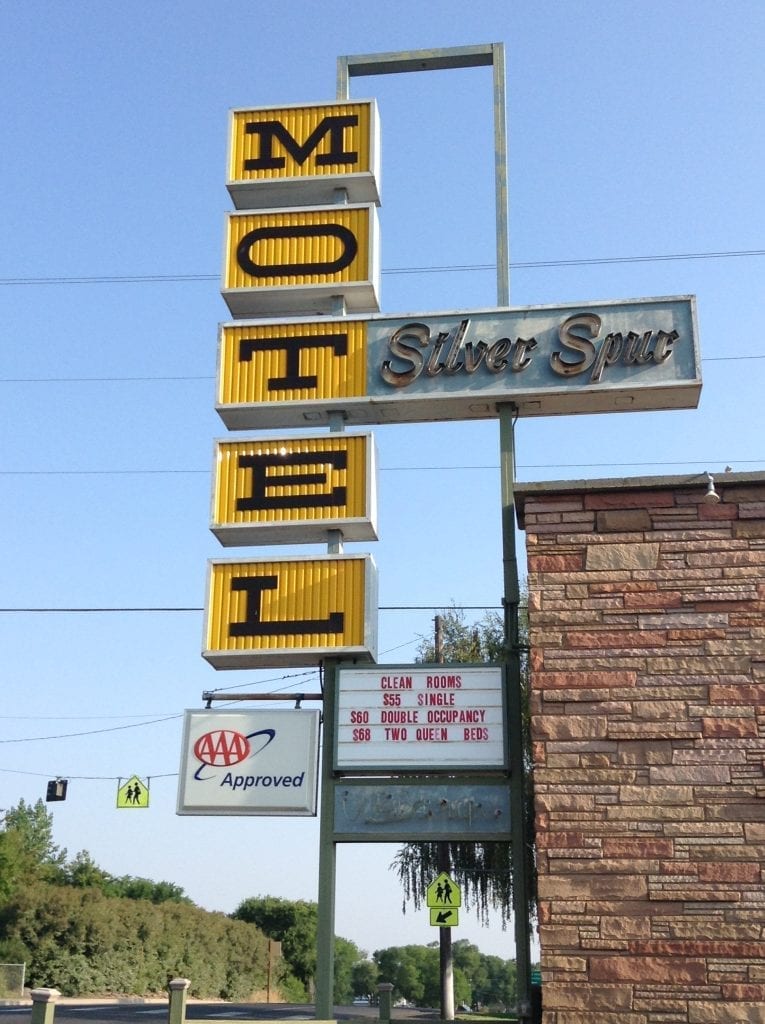 Here is another view of the actual hotel, which wasn't half bad as a last minute, one-night stay.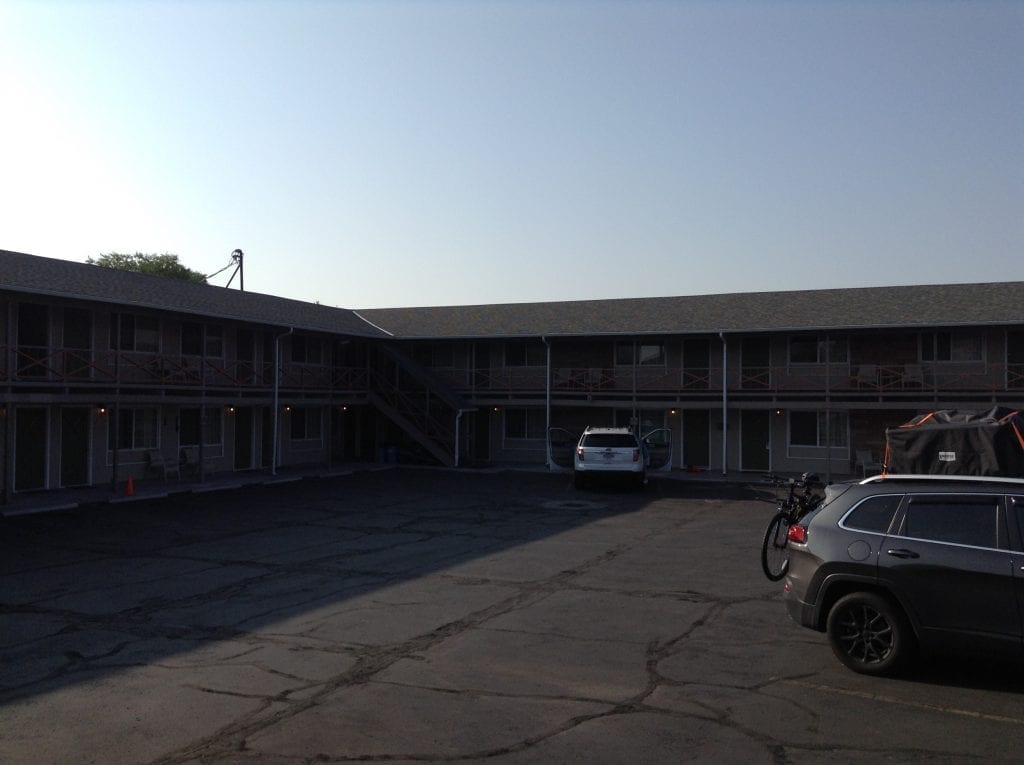 Some time after leaving Burns, I came across a natural history landmark that called out the geography which was created by a prehistoric river.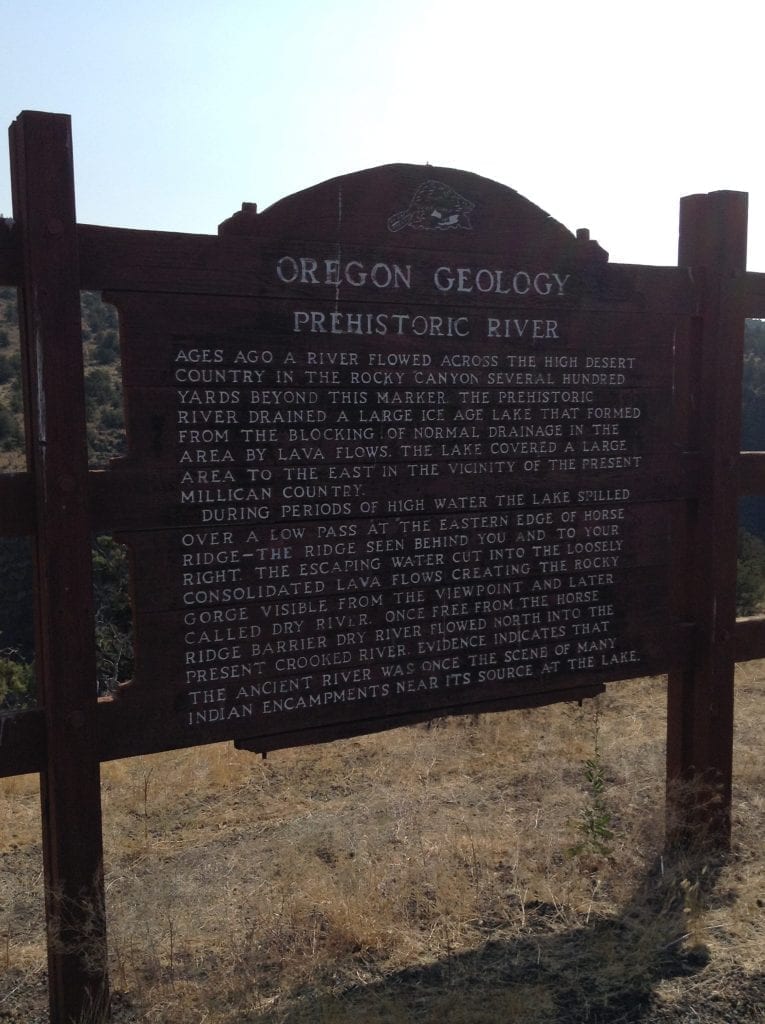 This is an image of the canyon formed by the prehistoric river.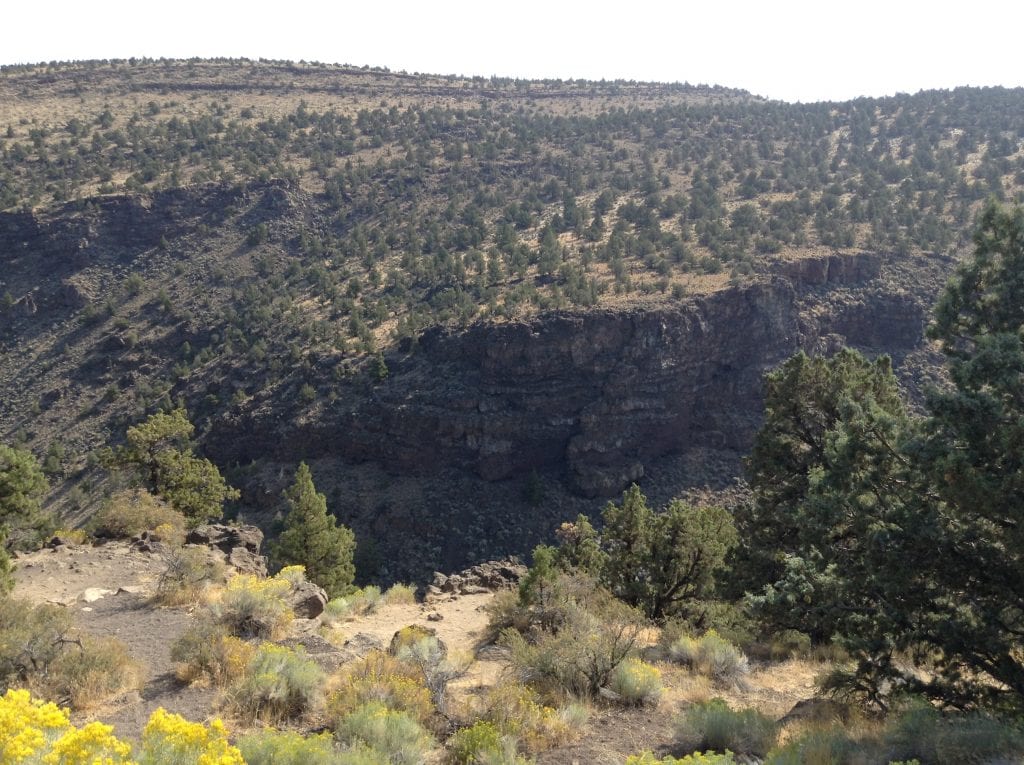 As the canyon tapered off, the sediment from the prehistoric river dumped out on the plains and helped to shape this view and the vegetation below.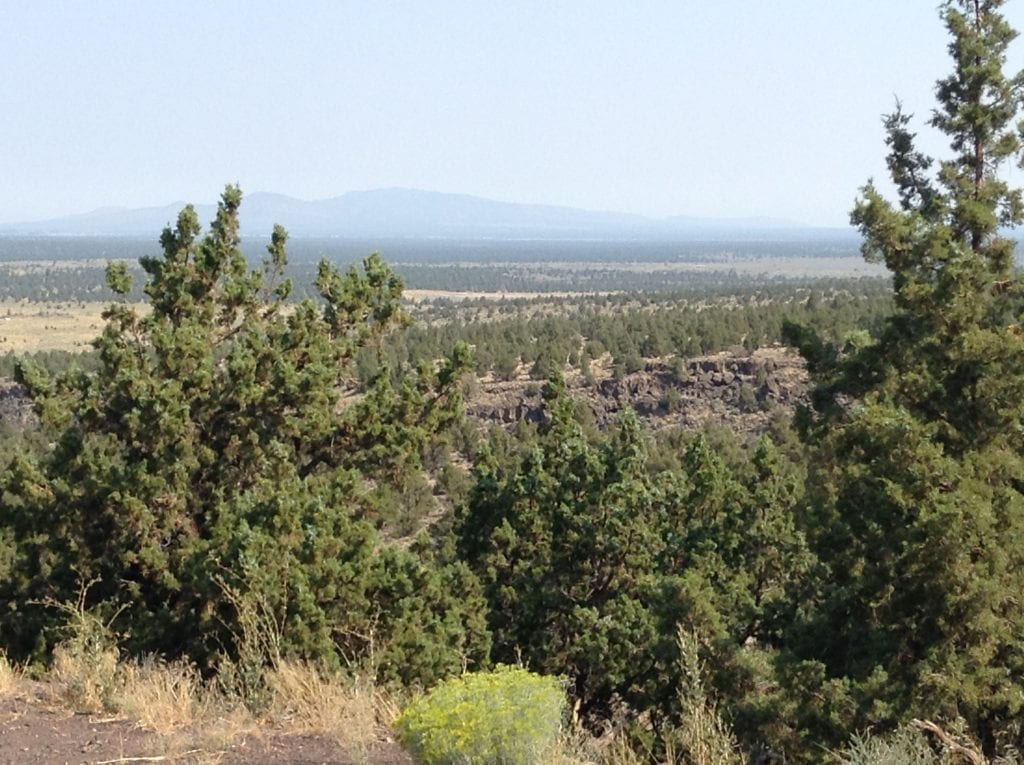 As my drive continued through Oregon, the land morphed into mountains and the trees tripled in size. But what caught by attention was the Lava Lands Natural Park, so I decided to pull over for a quick detour.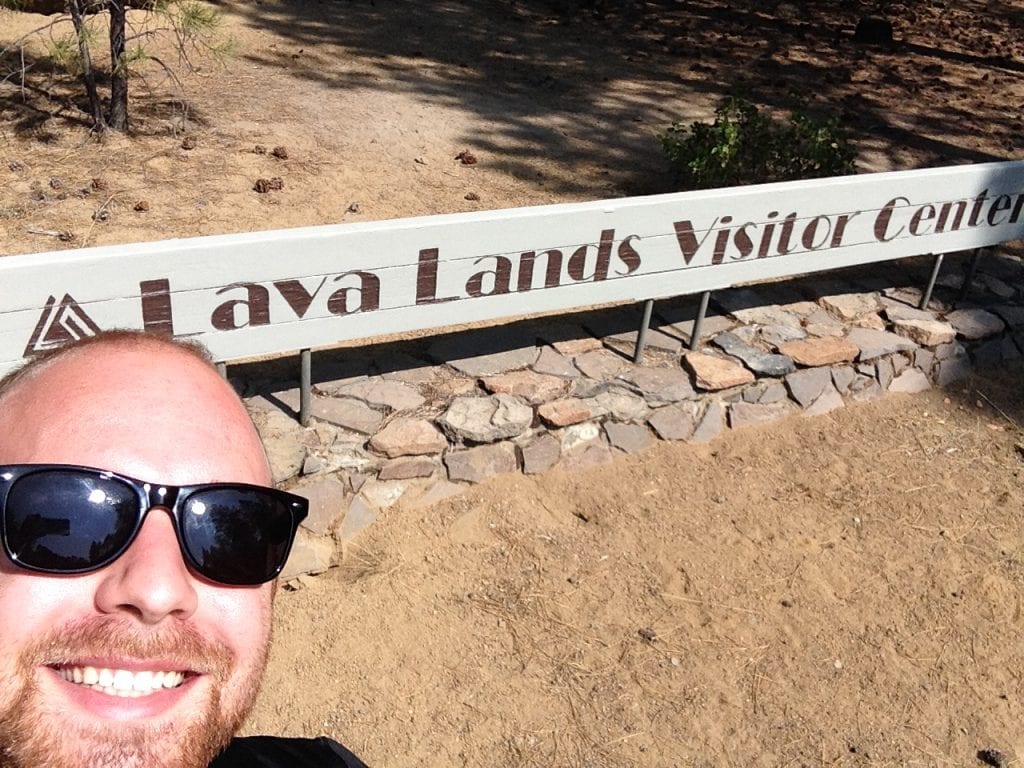 The visitor's center featured a scale-model of Lava Lake, which emphasized the vast size and land features.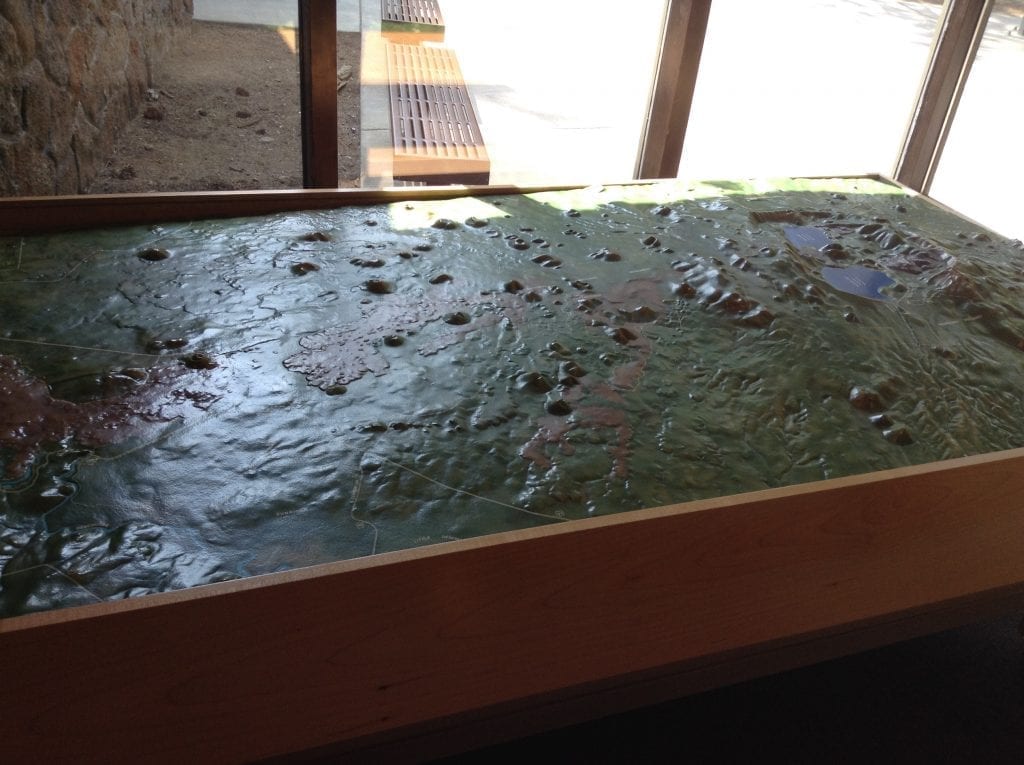 The interior of the visitor's center had various exhibits on the natural processes of the volcanic activity, as well as it's place in local history as a resource.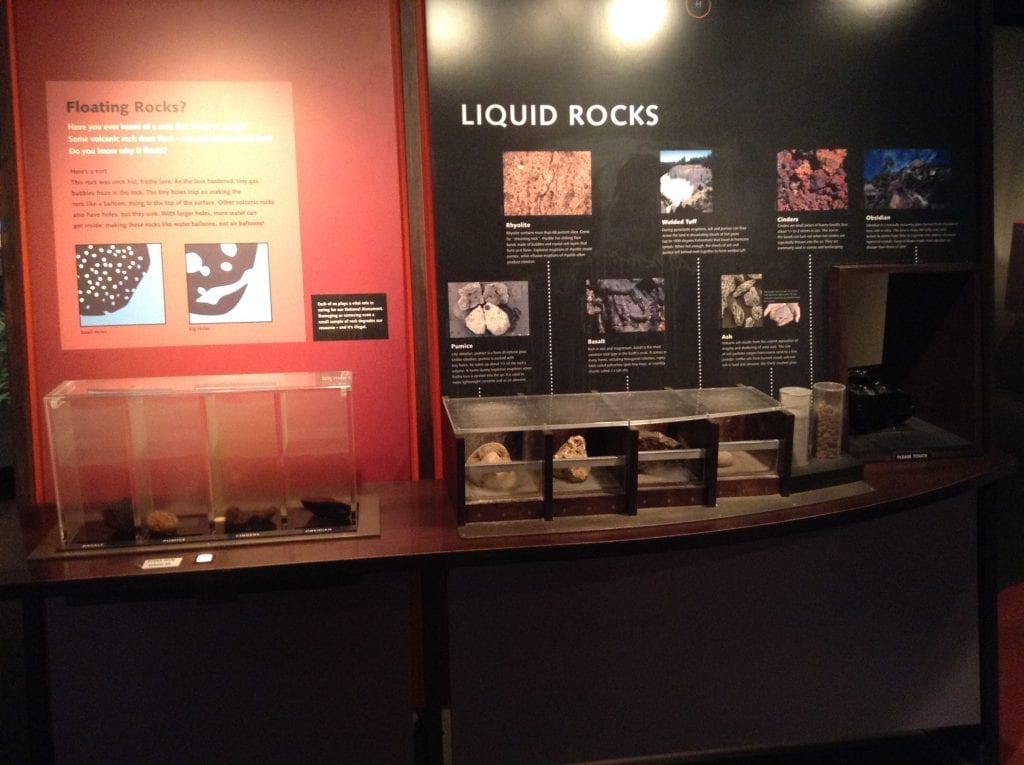 After passing through the visitor's center and the park ranger lead tour, I walked up the designated path and came up on the most volcanic rock I've ever seen. Large volcanic mounds speckled the landscape, and some could be climbed to get better views.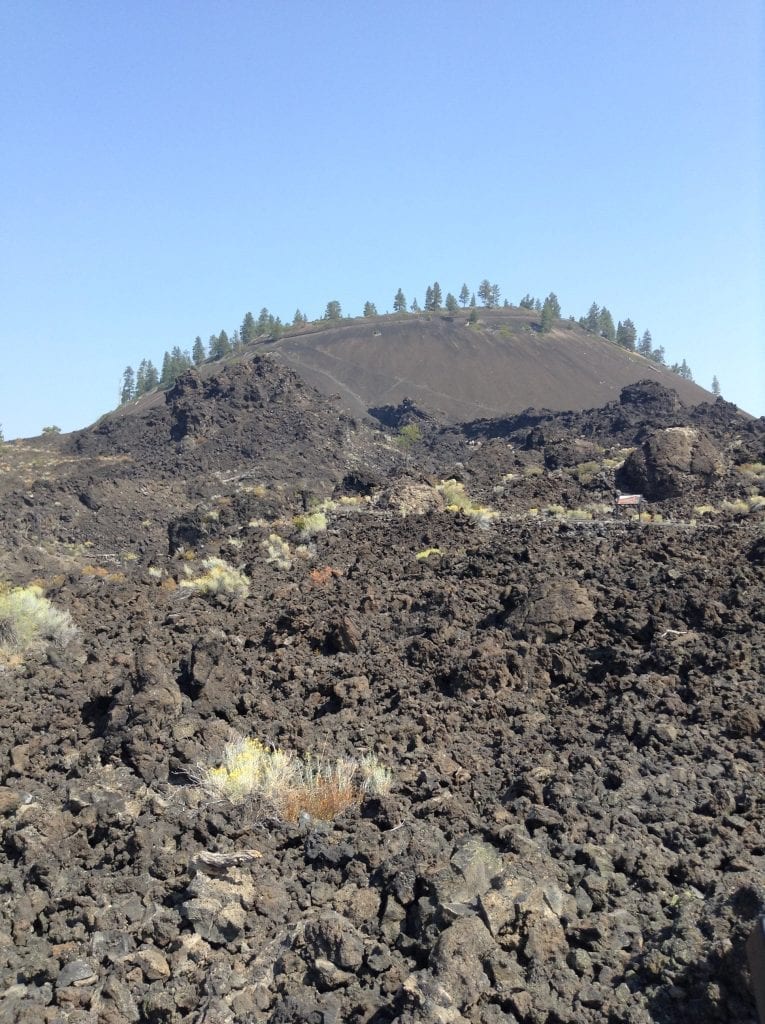 Another view of the endless volcanic terrain. It almost felt like it was like another place in the world compared to the past several hours of driving through towering forests.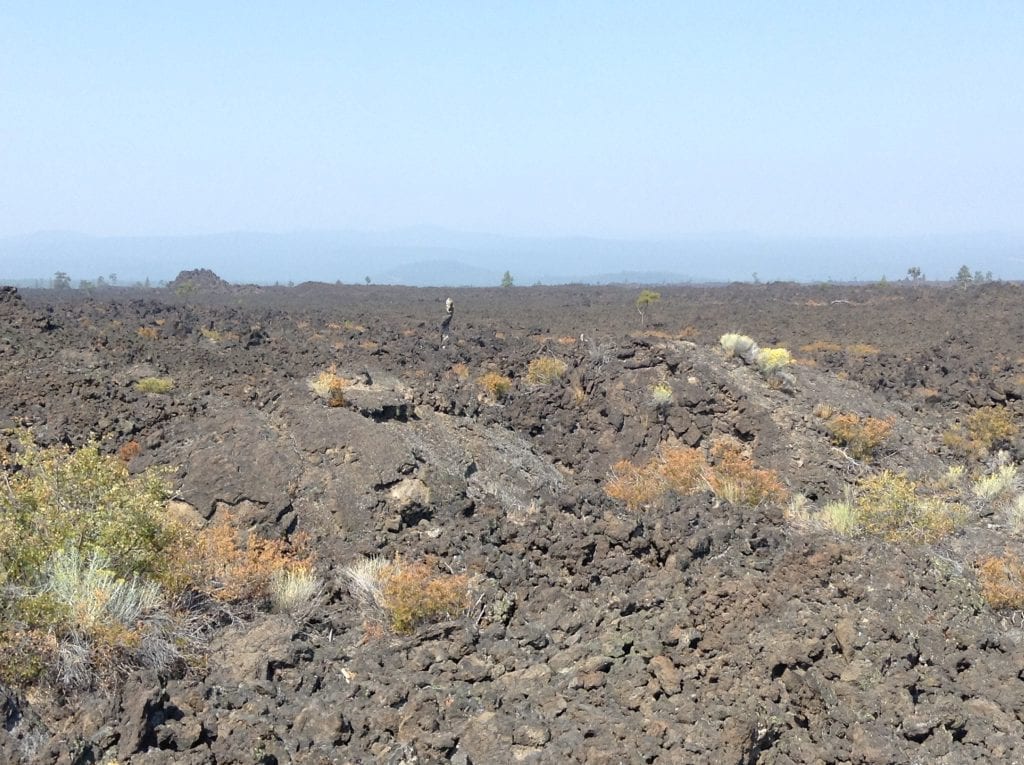 Returning to my journey after Lava Lake, the drive wasn't very long when I came to winding through the mountains and the towering trees. So in an attempt to not cause an accident, I didn't take many pictures until I made it to Dexter, Oregon, and pulled over next to the Dexter Reservoir.
"Dexter Reservoir is a reservoir in Lane County, in the U.S. state of Oregon. It is about 16 miles (26 km) southeast of Eugene on the Middle Fork Willamette River, immediately downriver from Lookout Point Lake, another reservoir. The communities of Dexter and Lowell are near the lake." – Wikipedia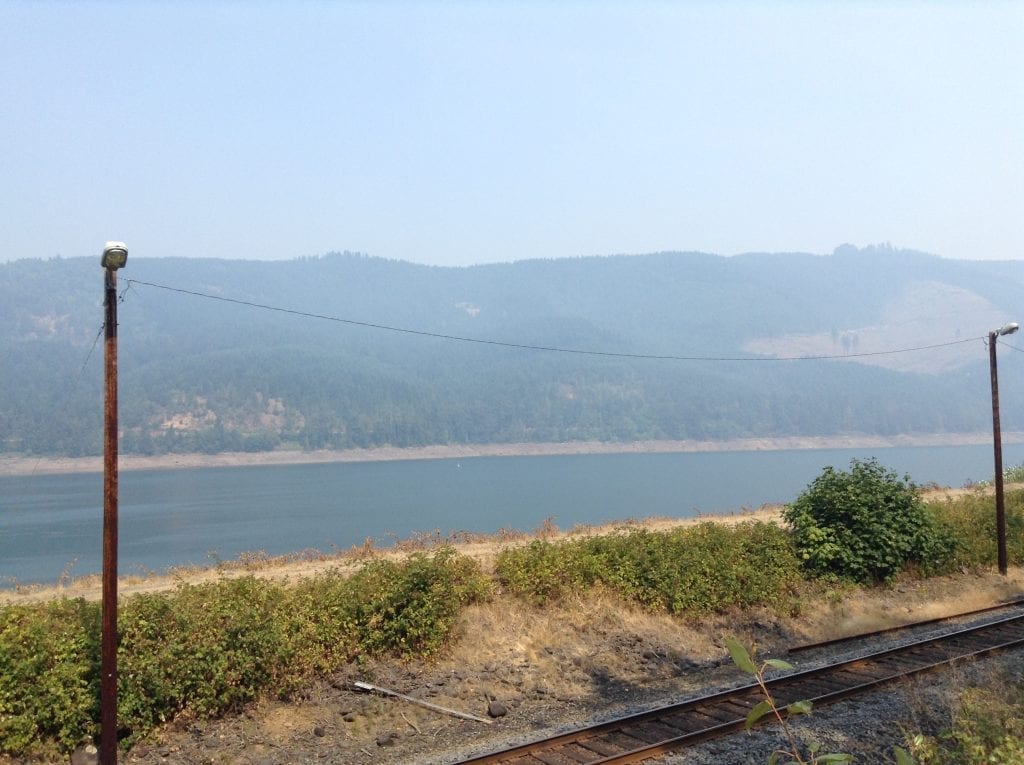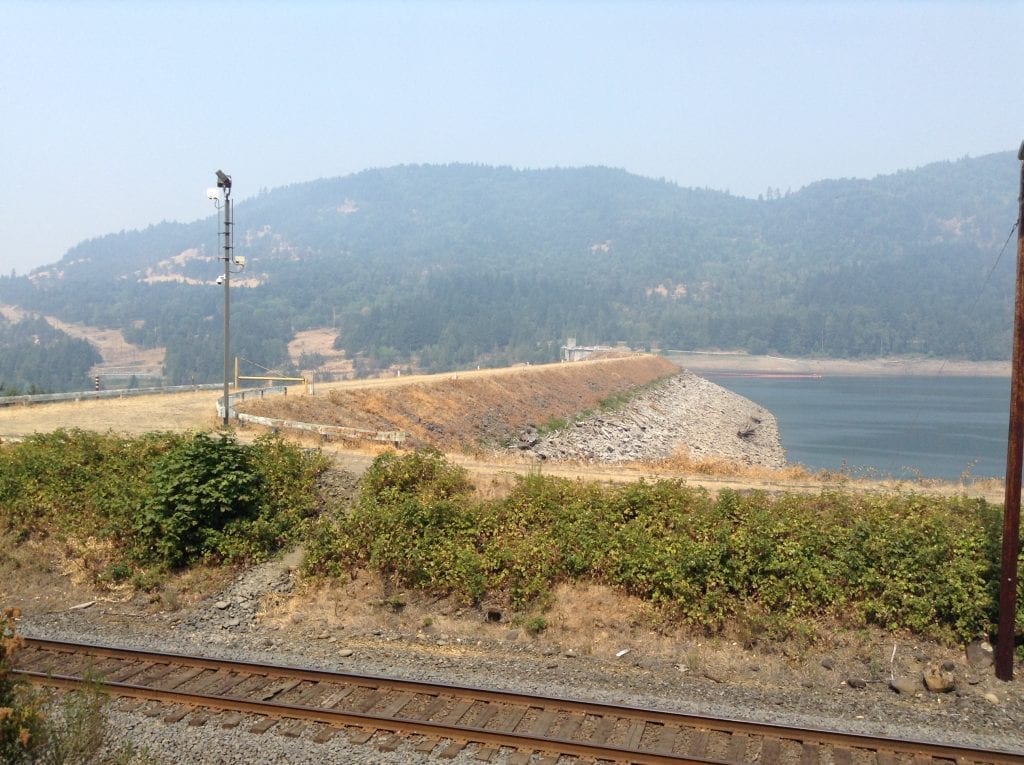 I was very excited to finally reach Lost Valley after my 5-day roadtrip, which would be my home for the next several weeks. The drive took me through farm land and over rolling hills to a tucked away retirement-like neighborhood, with Lost Valley hidden way off the road.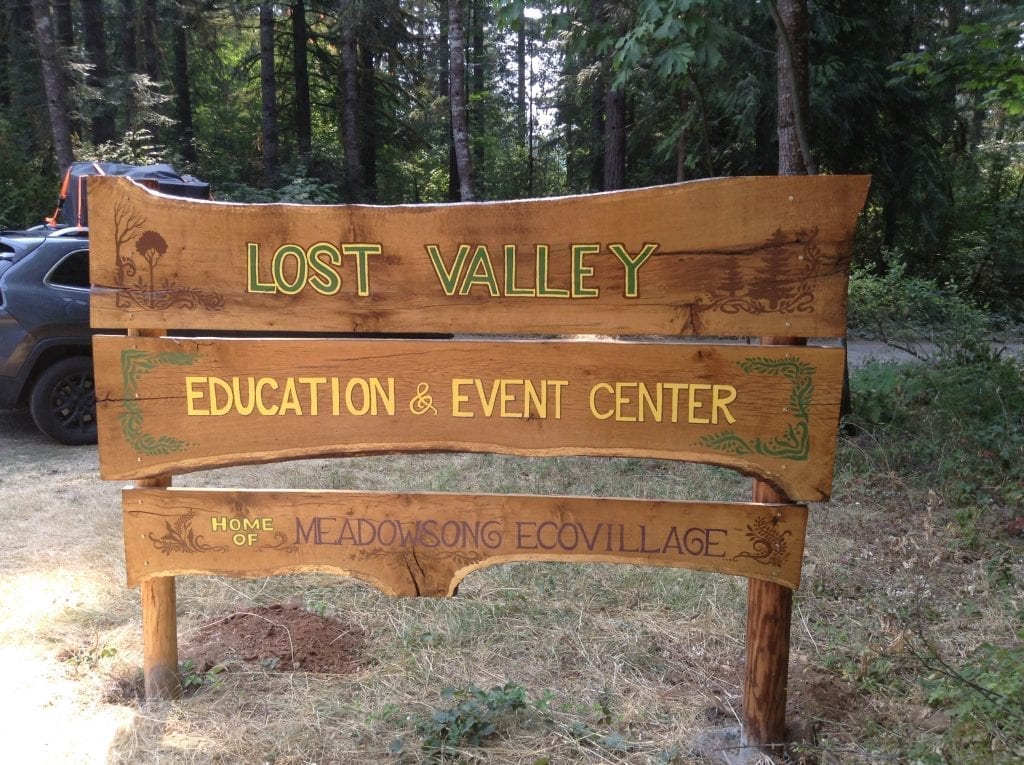 In addition to the handcrafted entry sign, Lost Valley also has a roadside earthen produce-stand for commerce.