After a long drive through the rest of Utah, I finally made it to Idaho! I buckled down and powered through until I saw a Chickfila sign at the Twin Falls exit – which turned out to be my most interesting detour.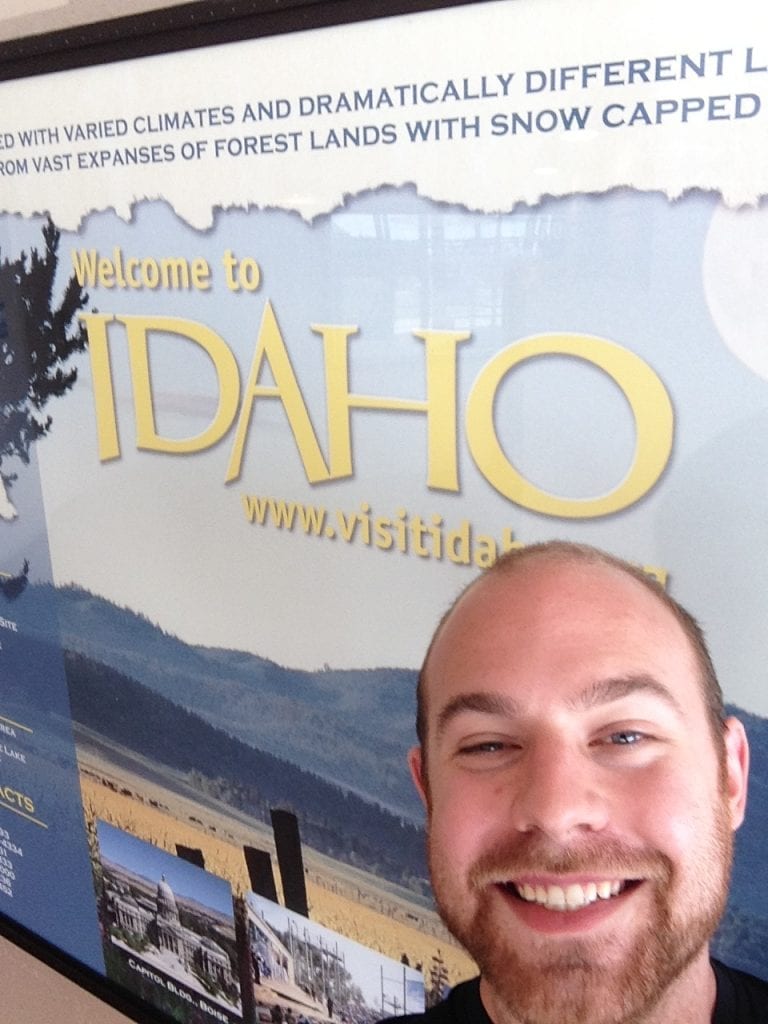 After gorging myself at Chickfila and resupplying at Target, I headed over to the town's visitor center, which sat at the edge of the canyon on the far end of the Perrine Memorial Bridge. Below is a scale-model of the bridge that many people use for base-jumping.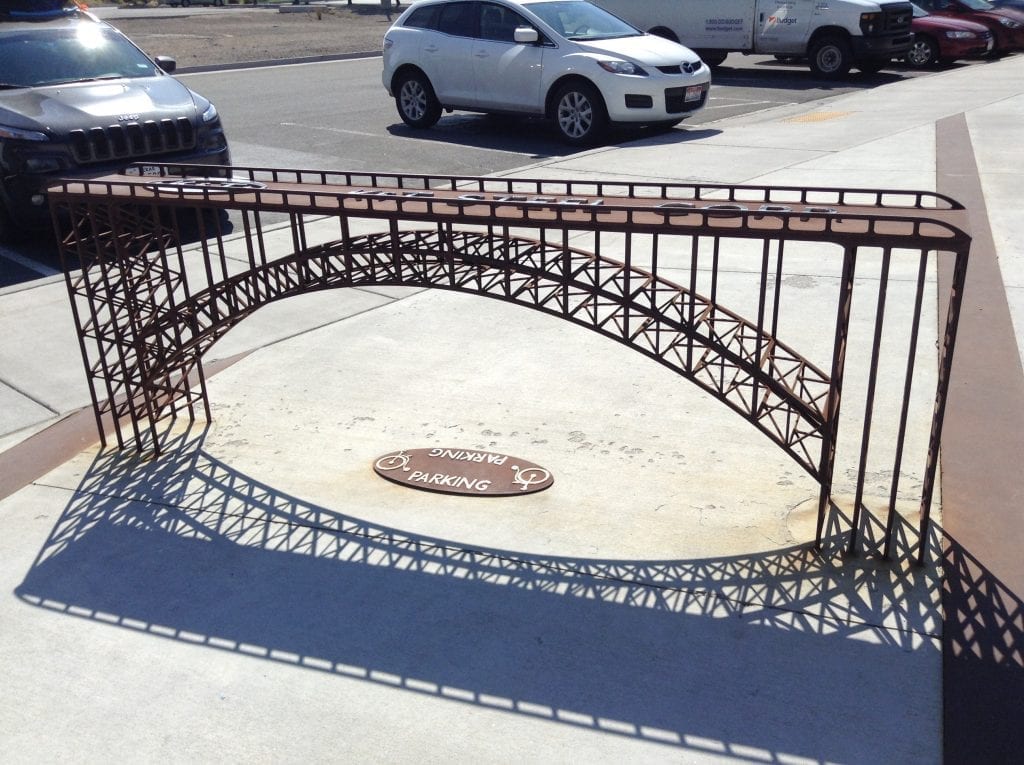 Here are some of the base-jumpers that had jumped just as I was crossing the bridge to get lunch. Most of them had made a few jumps that day and were doing a final pack for the day.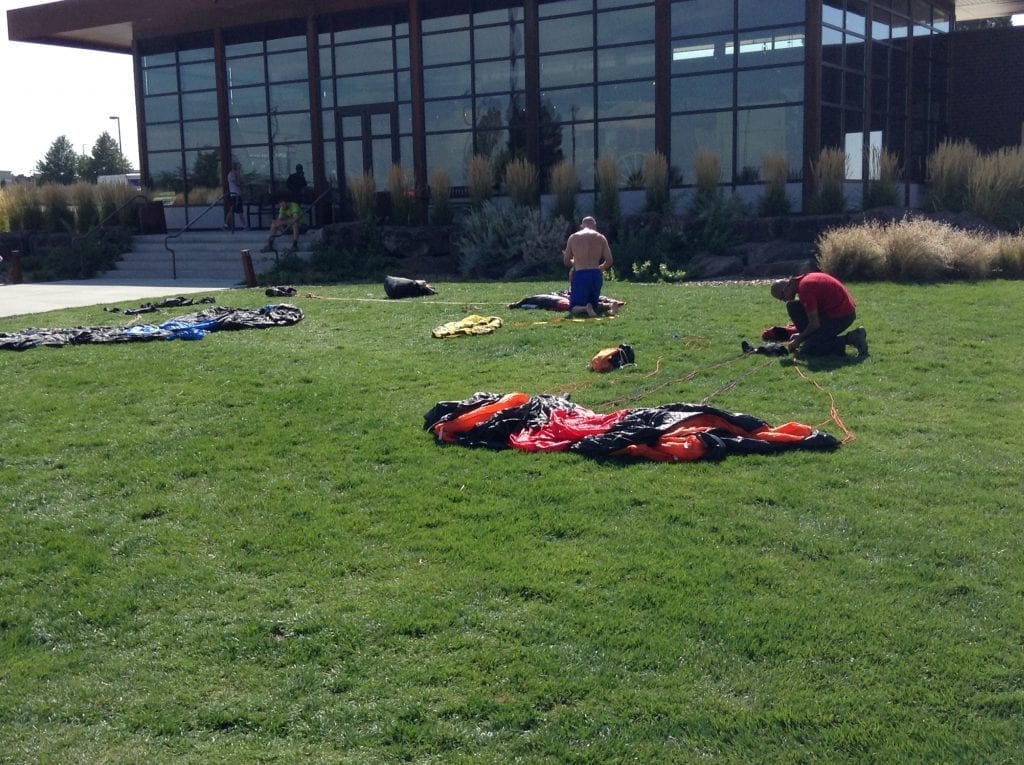 I made some small talk with this guy, who told me he works remotely part-time from his RV with his wife so they can go base-jumping around the U.S. Additionally, he also has a permaculture farm in Costa Rica!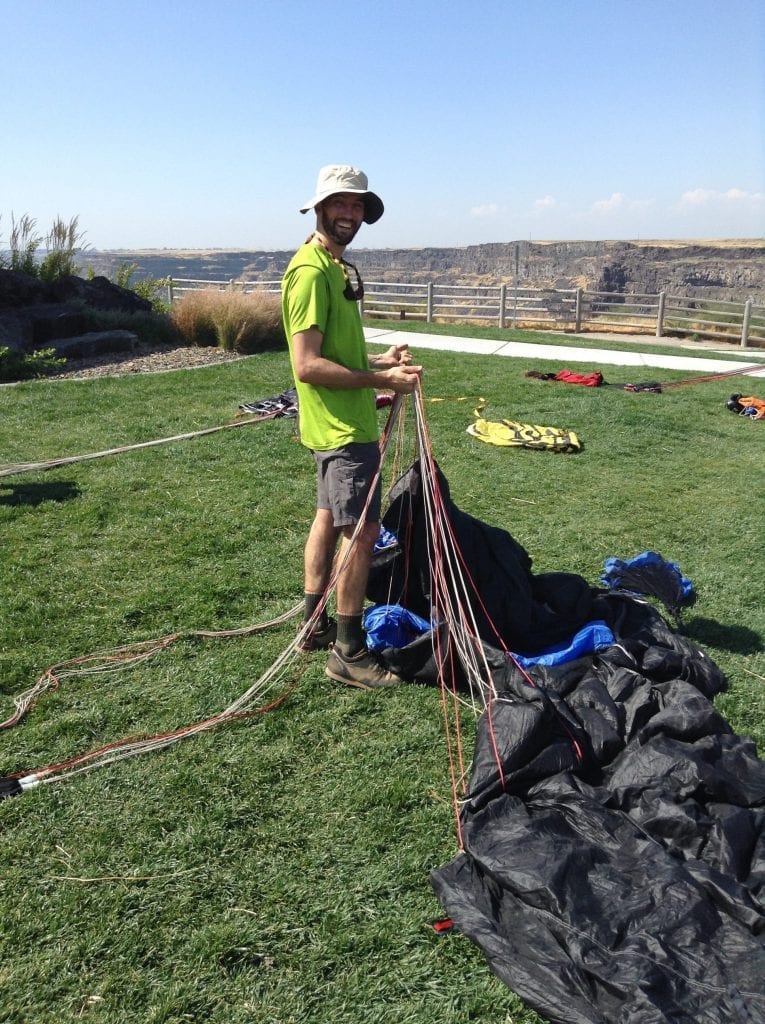 The RV he was living in had a custom graffiti mural on one side, which he had a friend professionally do.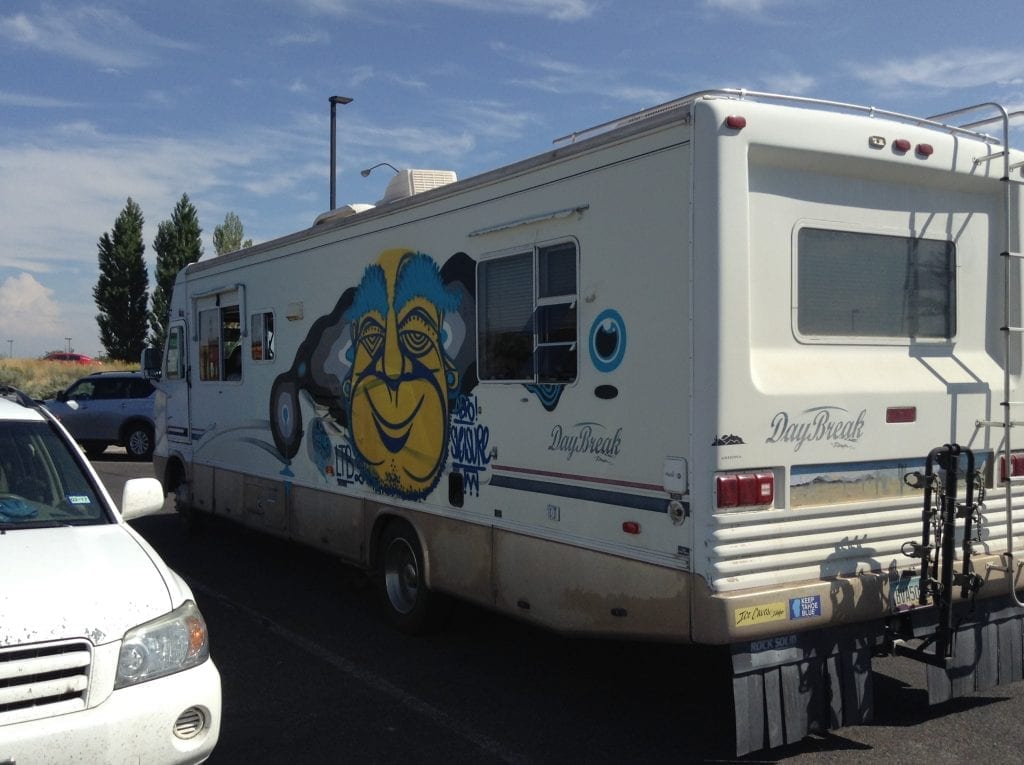 Just a few miles down Snake River Canyon is where Evel Knievel made his "rocket cycle" jump on September 8, 1974. Which resulted in an unsuccessful stunt, but a safe parachute landing for Knievel.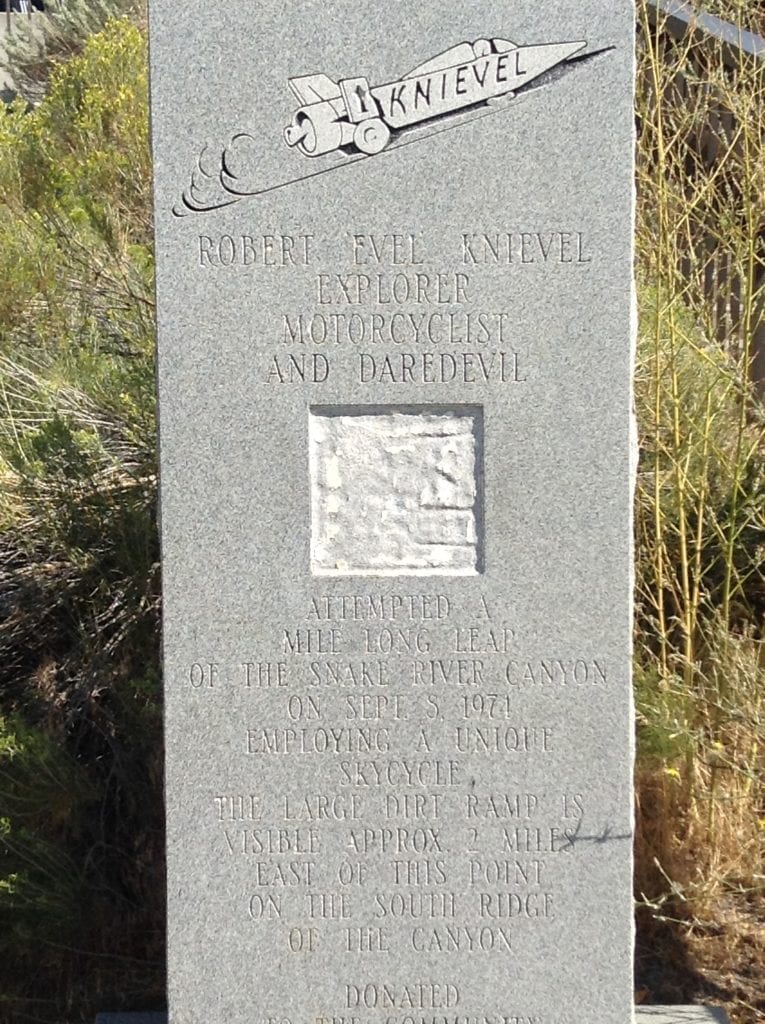 This was the "No Motorized Vehicles" sign right underneath the Perrine Memorial Bridge. It is a collage of stickers and tags, but the underside of the bridge is in clean pristine condition.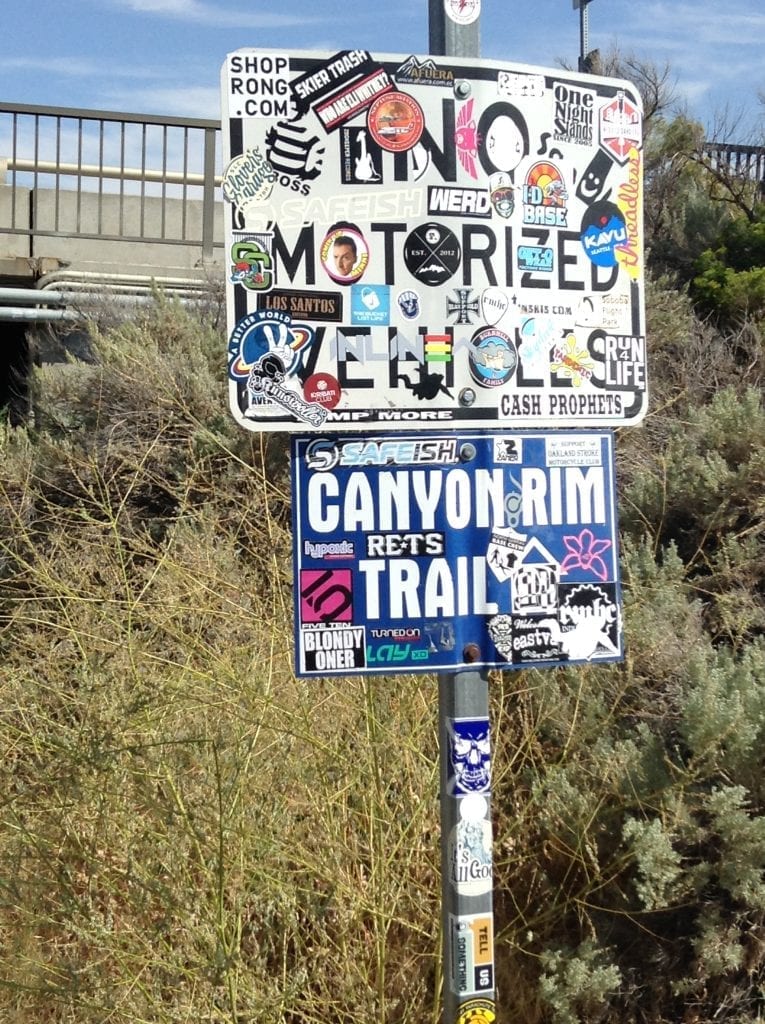 Here is a view from the spectator's platform underneath the bridge looking down on Snake River, where I saw some rafters and kayaks traversing their way downstream.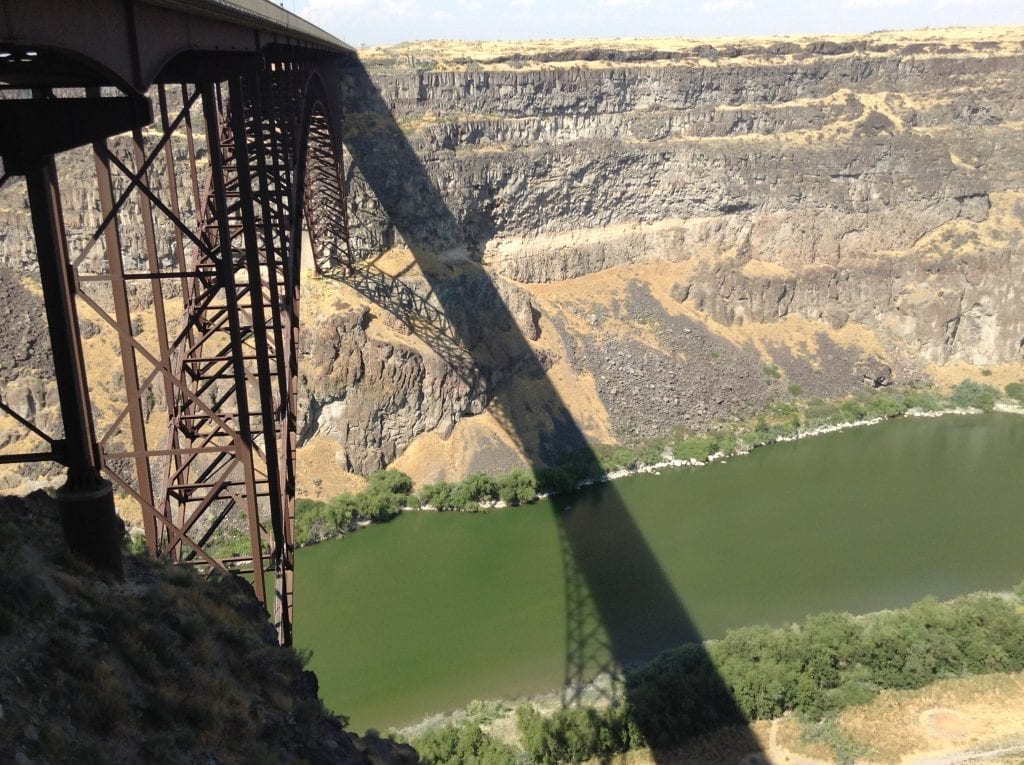 Another view of up river within the canyon, and some of tributaries can be seen as waterfalls.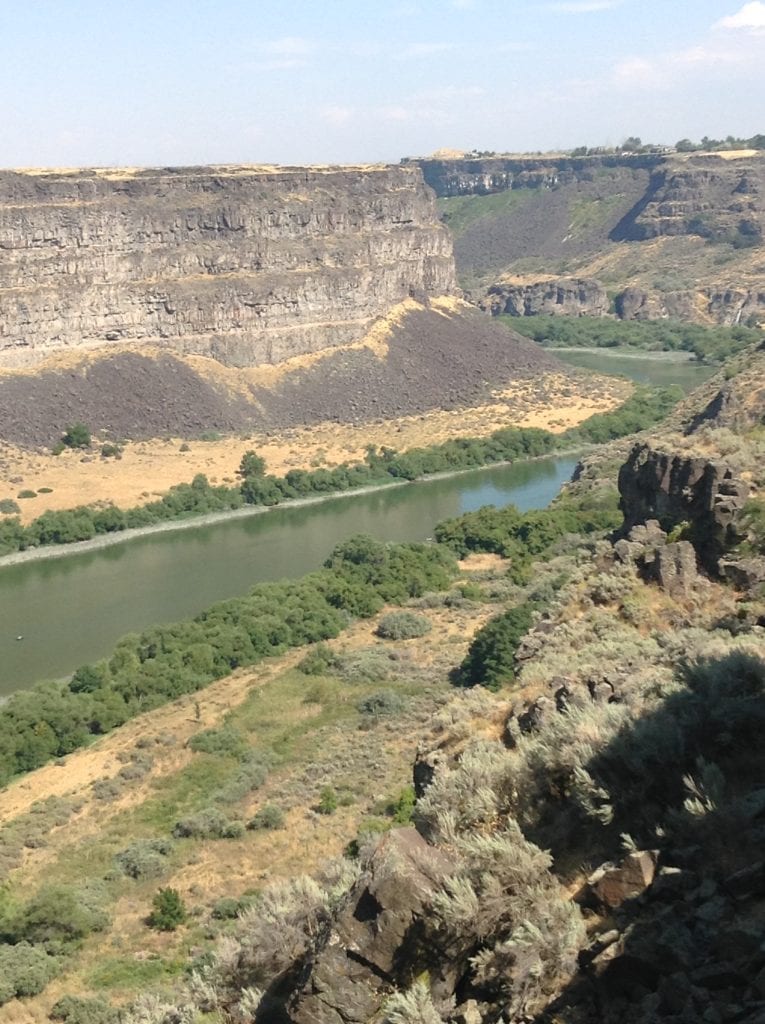 This is the other side of the river, or downstream. This lush terrain is used for a golf resort lifestyle – which is completely invisible from the highway.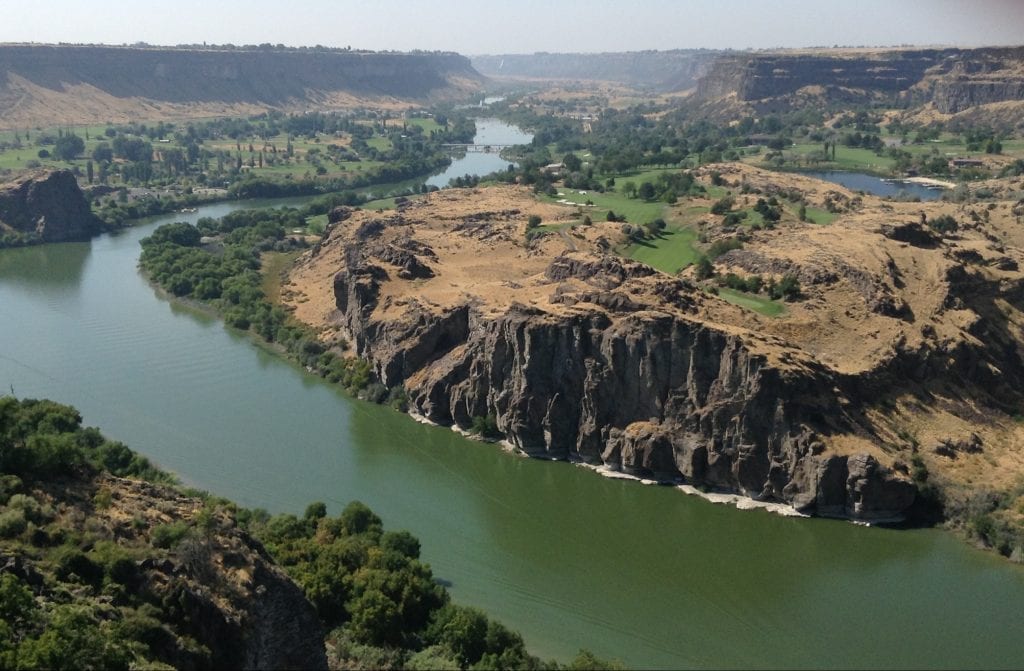 A nice motorcycle couple took my picture after I offered to take theirs. The woman was a former art teacher so she took a couple of angles just in case.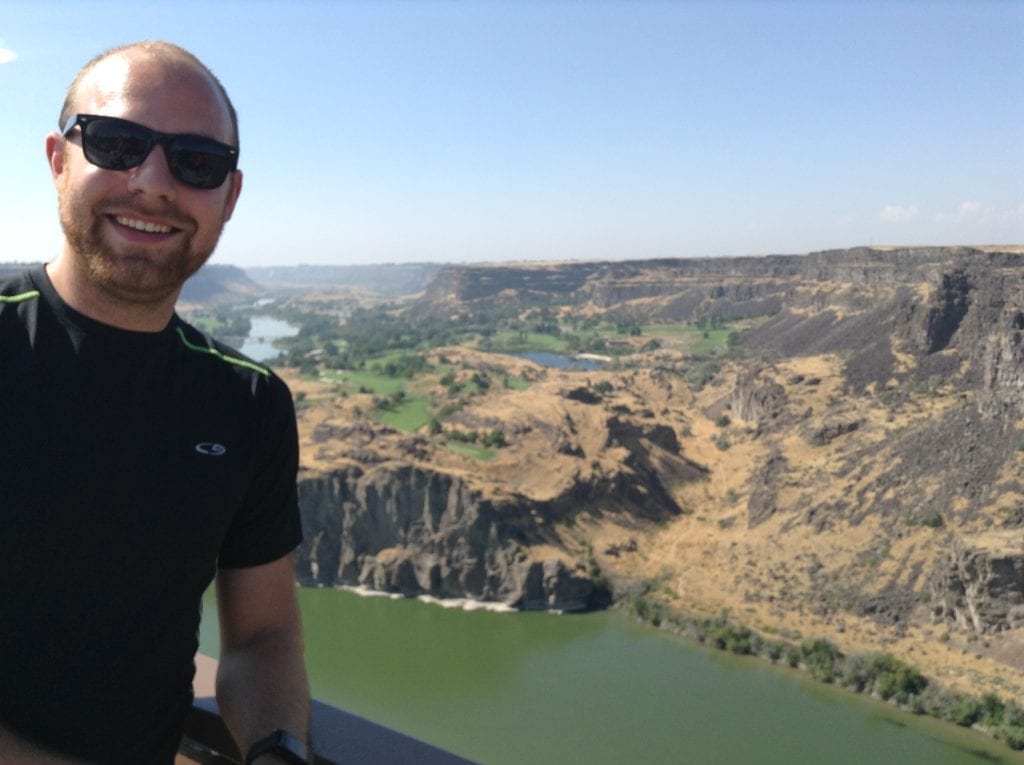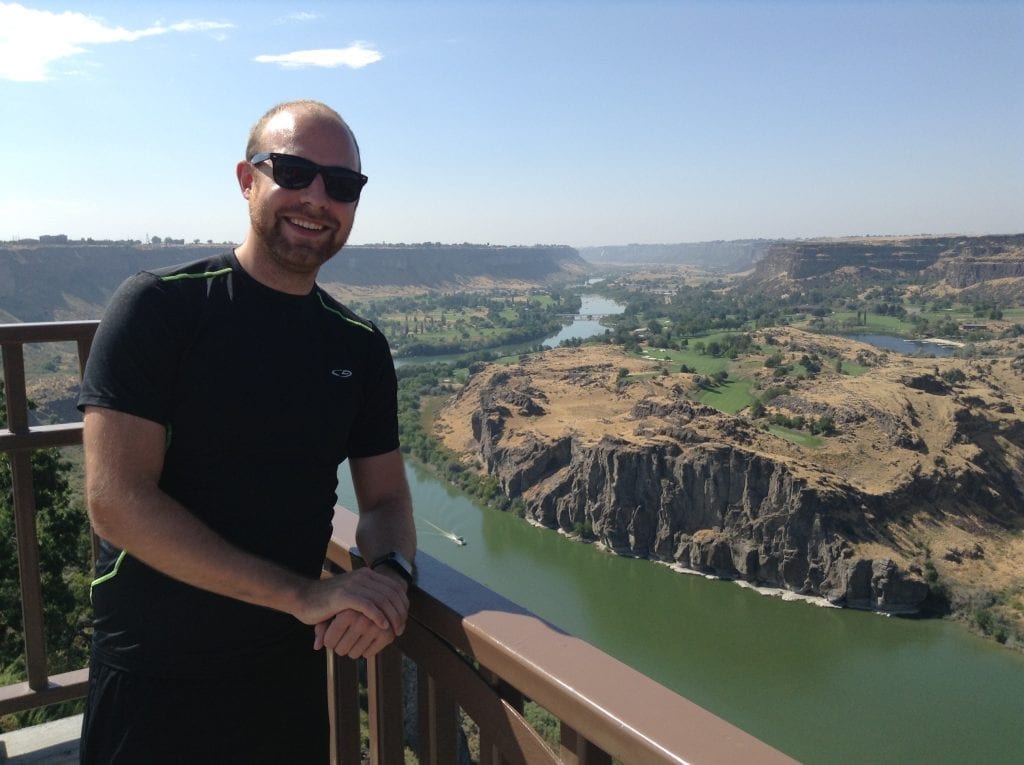 As I was heading back to my car from the photo-opp platform, this guy pulled in and I asked him about his car. He customized and restored the entire van so he can live in it full-time.
Inside the visitor's center was a push-pin board where visitors can mark where they are from, and I have a pin all of my own! Unfortunately, they replace the map every year so my marker is only temporary.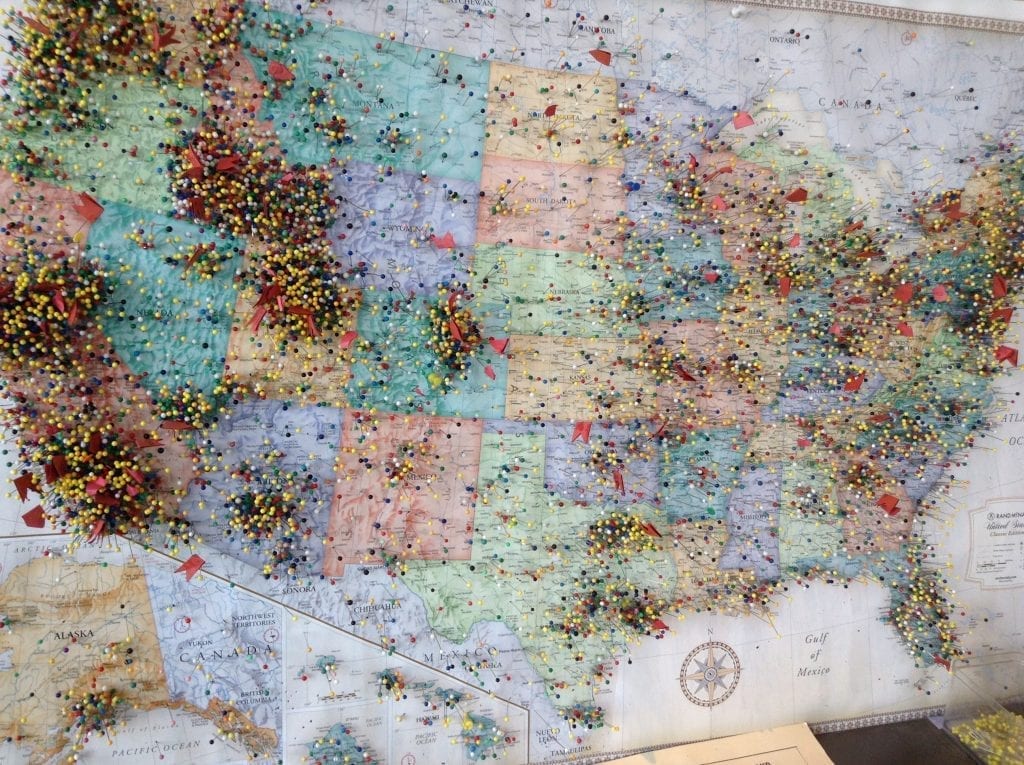 The visitor's center also had history panels that documented the town's development, geographical history, fishery practices, and military involvement.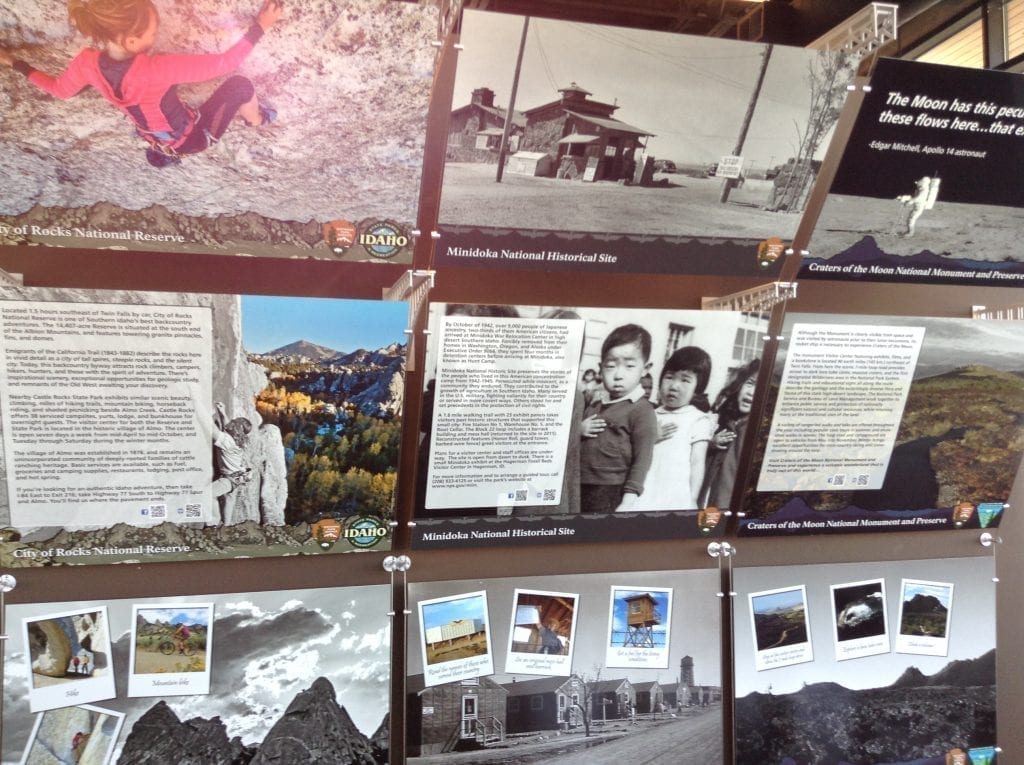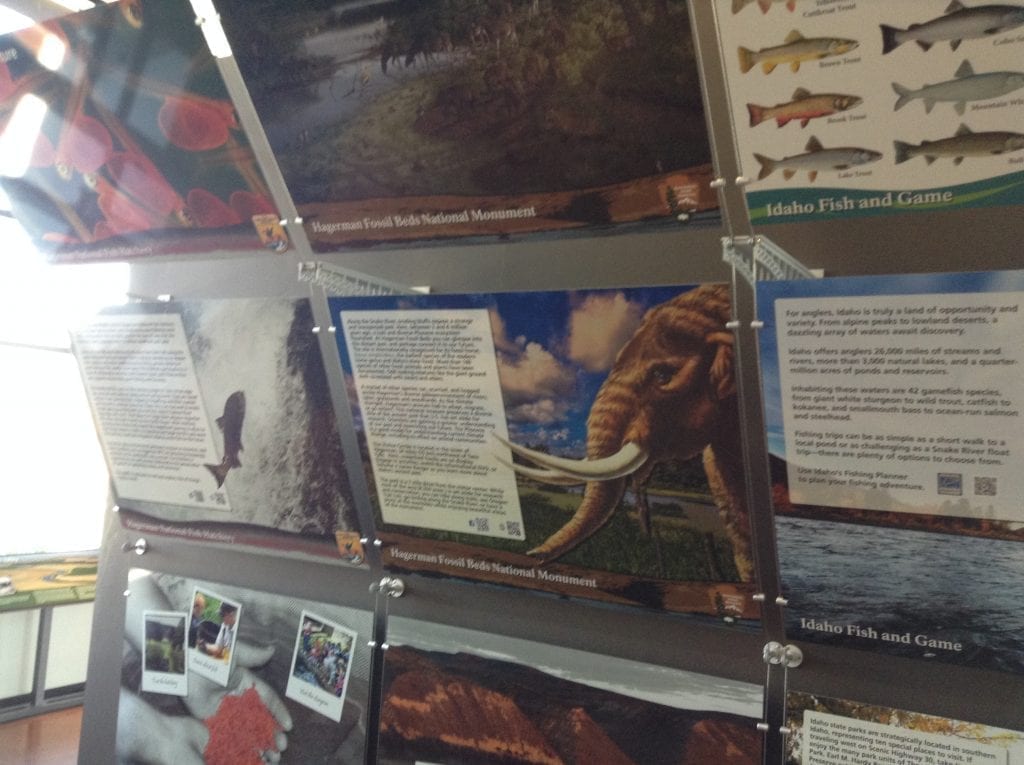 After leaving Twin Falls, I made the long trek through the rest of Idaho with only a few exceptions for stopping until I reached the Oregon border around early-dusk. This meant the rest of my Oregon drive was dimly-light if not pitch dark.