The Bee Oasis – Summary:
Who: Don Titmus
What: Visited the Bee Oasis urban permaculture homestead
When: Thursday, April 5
Where: Mesa, AZ
Quick Resources:
My Route:
Planning my Eco-Inspired Road Trip Blog Post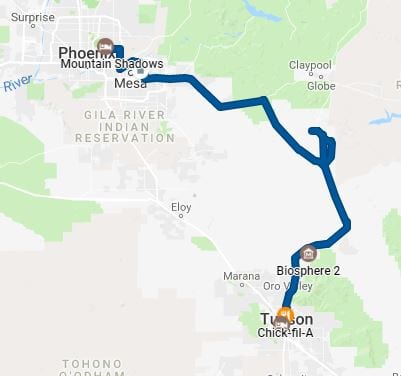 My Travel Story:
After saying goodbye to my mom until I returned to Texas, I left Mountain Shadows golf resort in Scottsdale, and headed south to The Bee Oasis, a 1/4 acre, urban permaculture homestead in Mesa, Arizona, owned by Don Titmus, a British transplant, and his daughter Lily.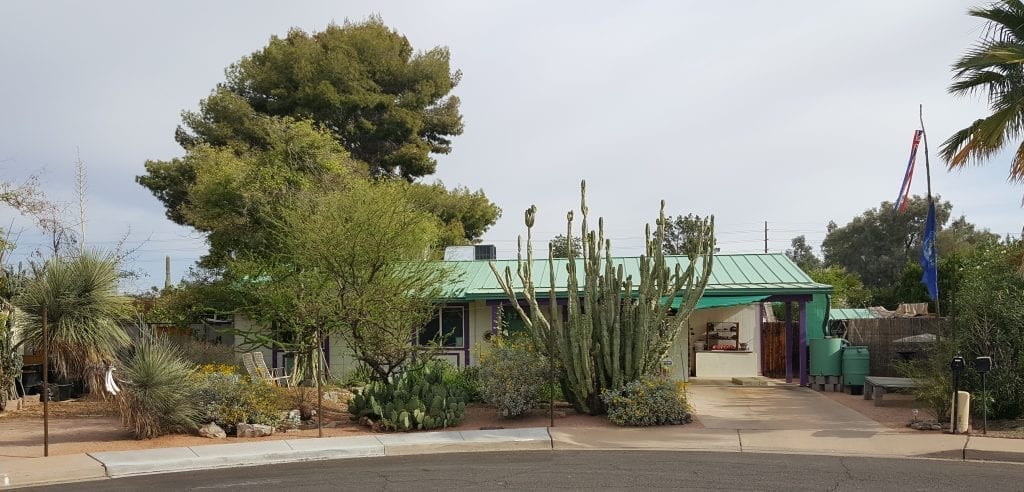 "It include about 500 sq ft of organic veggie gardens, chickens, rainwater harvesting, composting, an edible/functional landscape and much more as a sustainable model in the PC community. Don's homesite is a teaching space; he has tours, classes and workshops. It is a great place to experience an alternative life. Don also has a Xeriscape Garden Maintenance business, and is also a Conscious Dance DJ." – Bee Oasis FIC Profile
Don pulled up in his truck shortly after I arrived, and he walked me around the property and showed me what he planted and the improvements he made to his home. Including painting his home, installing a shade cover for his truck, his rotational chicken pasture system, anti-mosquito hacks & anti-fogging screens,  his outdoor shower, tool sheds, and water filtering system. (See more on this 'Desert Gardening Hub' blog here!)
This is the front of Don's PC homestead, which he painted white with purple trim accents – to help reduce heat absorption and attract pollinators with bright colors. He also replace with roof with metal so the rainwater collection wouldn't be contaminated by chemicals in asphalt shingles.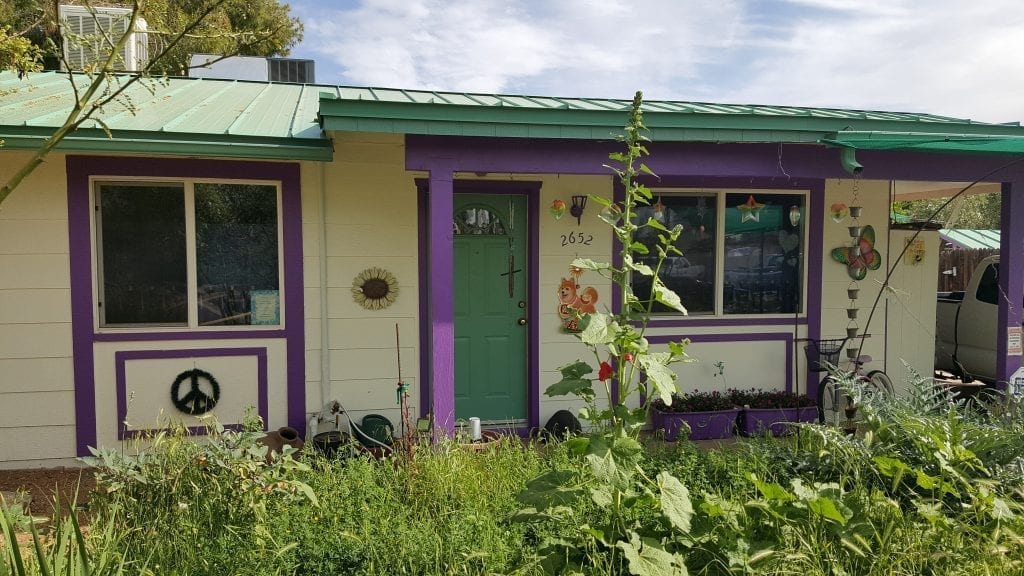 The front garden is a mix of vegetables, pollinator-attracting flowers, and native desert plants like grasses and cacti.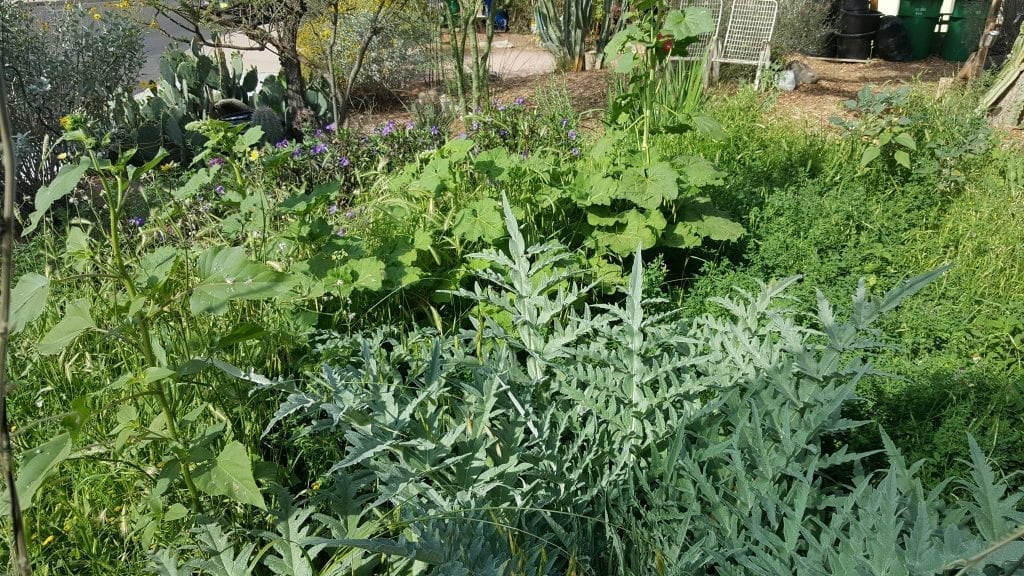 Next to a huge cactus cluster, Don built a shade-cloth carport cover to reduce the direct heat hitting his truck as well as the indirect heat from the sun on the house. He built this cover by bending rebar and using buckets full of cement to stabilize the bars, which also serve as a trellis support for some of his vines which will also add to the shade protection.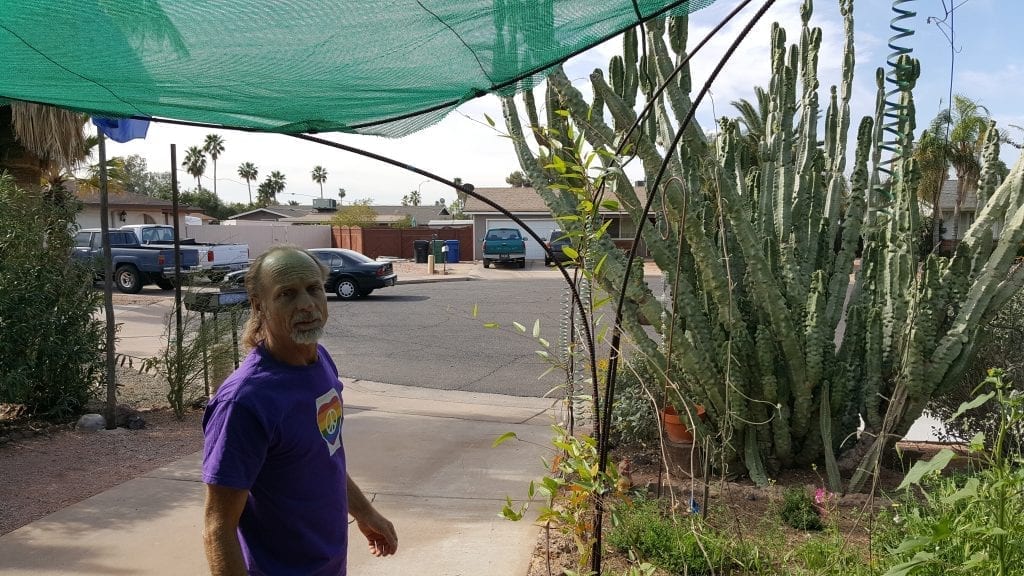 To the side of the carport are Don's recycling cans, and composting area – close to the home so keeping up with these tasks aren't out of his way.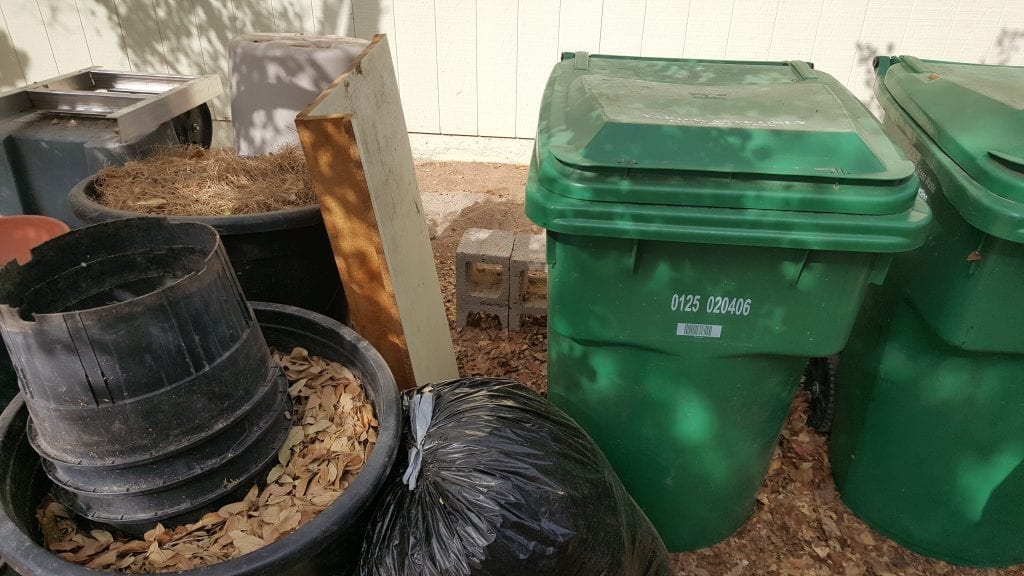 This is the Bee Oasis backyard garden! It's divided into three plots for the rotational chicken grazing with the mobile chicken coop and fencing. The outlining posts and wires allow for securing shade cloths and anti-fogging sheets to be put up to prevent chemical contamination. Don also uses upside-down grated trash pales and planter racks from the dollar store for bird protection while giving the plants room to grow!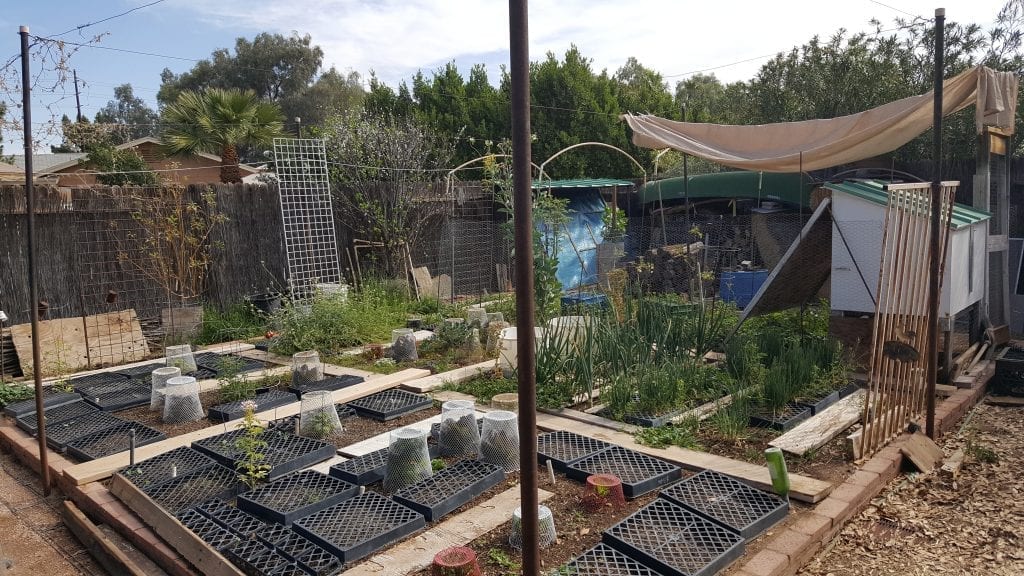 Here's a closer look at the overturned planter sheets in the tomato garden. Don hangs red Christmas tree ornaments on the supports to simulate tomatoes and train the birds that they can't eat what grows in this garden.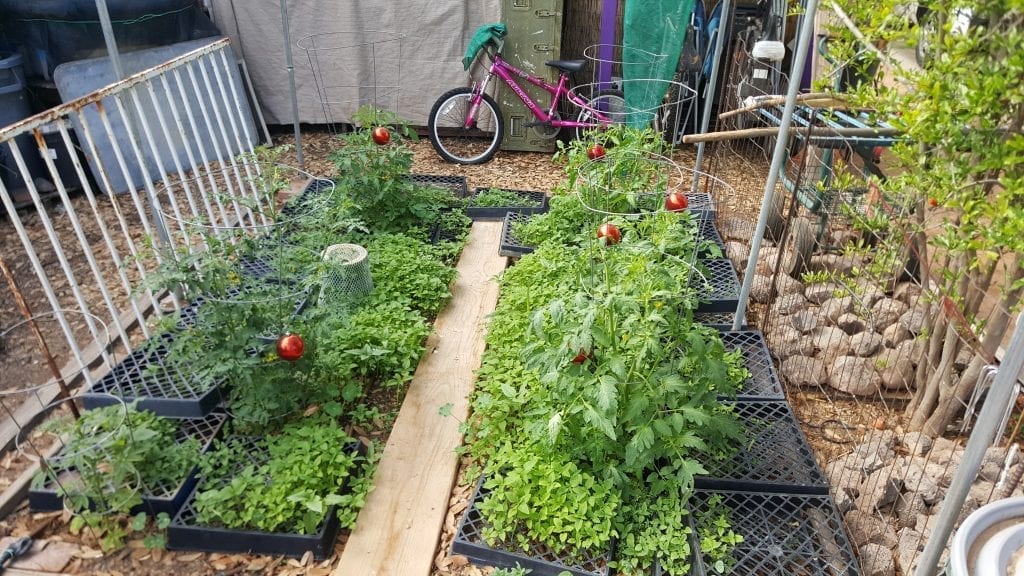 The Bee Oasis back porch has a lot going on too. There are several outdoor food preparation areas, like a hand-built brick stove and a blue hanging herb drying basket. In addition to natural food prep, Don also has some natural root art on his wall. On the far corner of the porch is a large galvanized rainwater collection tank that's filled by the metal roof rain run-off.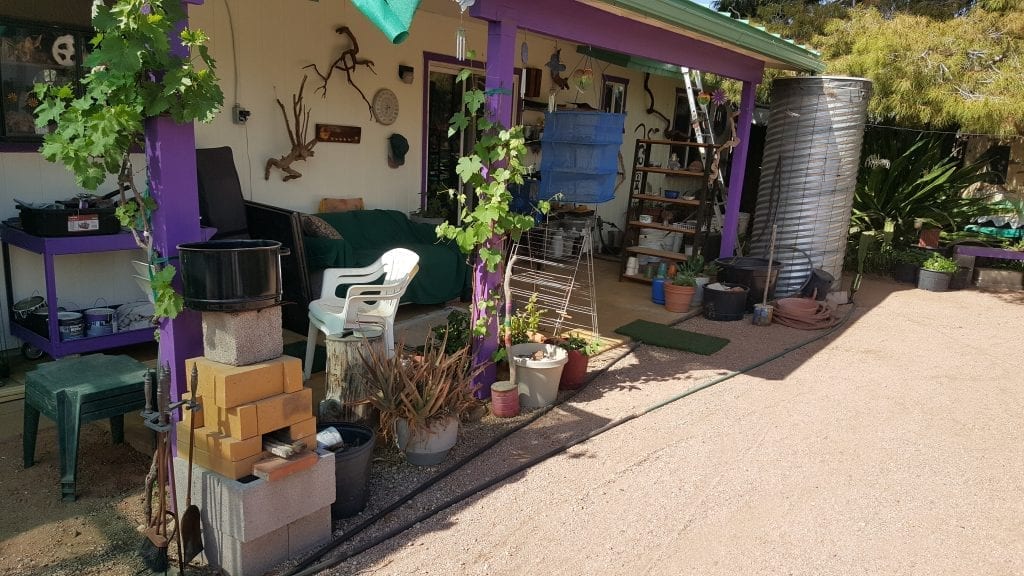 This is another view of the backyard. I appreciate how Don intentionally didn't cramp it full of plants in order to save on water and keep with the natural desert environment. The wooden stake in the yard is a support for a wire clothes hanging/anti-fogging sheet line – which nearly decapitated me as I'm much taller than Don.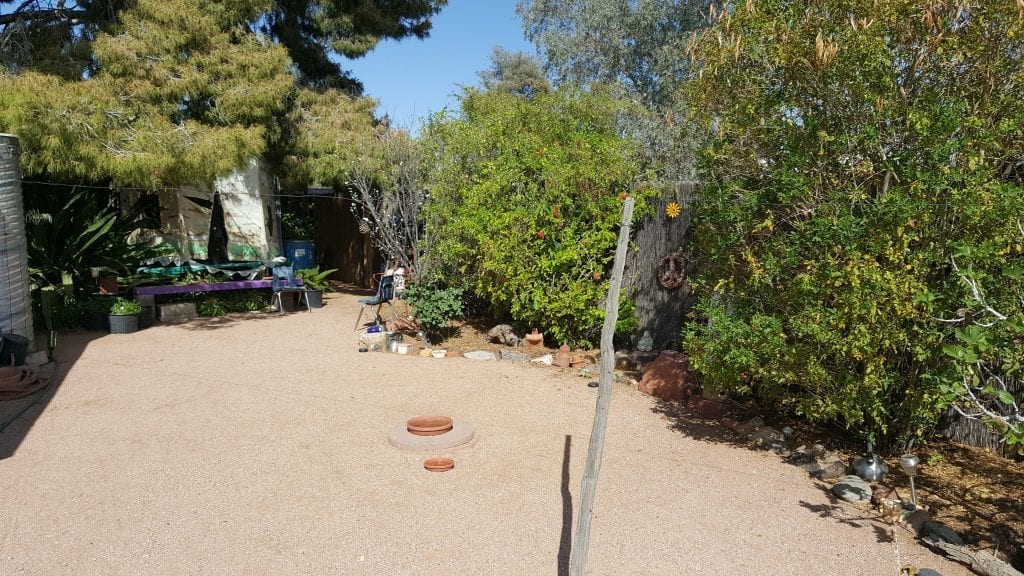 Don went over his backdoor anti-mosquito systems – including a dark cloth on the couch so mosquitoes would be attracted to it instead of clothes, which is also down wind from the blue fan blowing a wind barrier across the screen door and the scent of the citronella plant.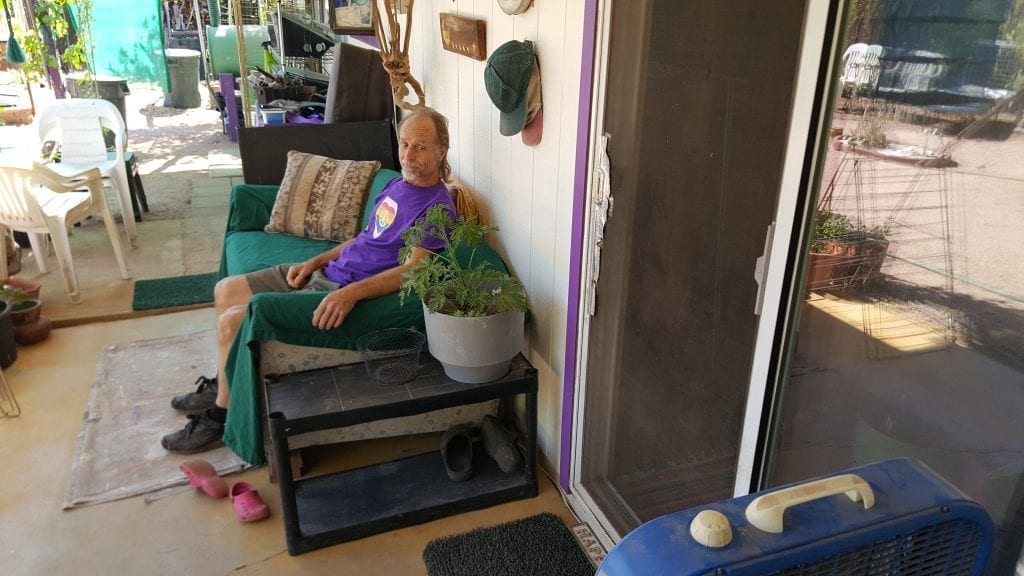 Also along side of the back porch is Don's mosquito minnow pond. This standing water attracts the mosquitoes in the area to lay their eggs, however, the minnows in the pond eat the eggs – thus cutting off their life cycle through intentional design.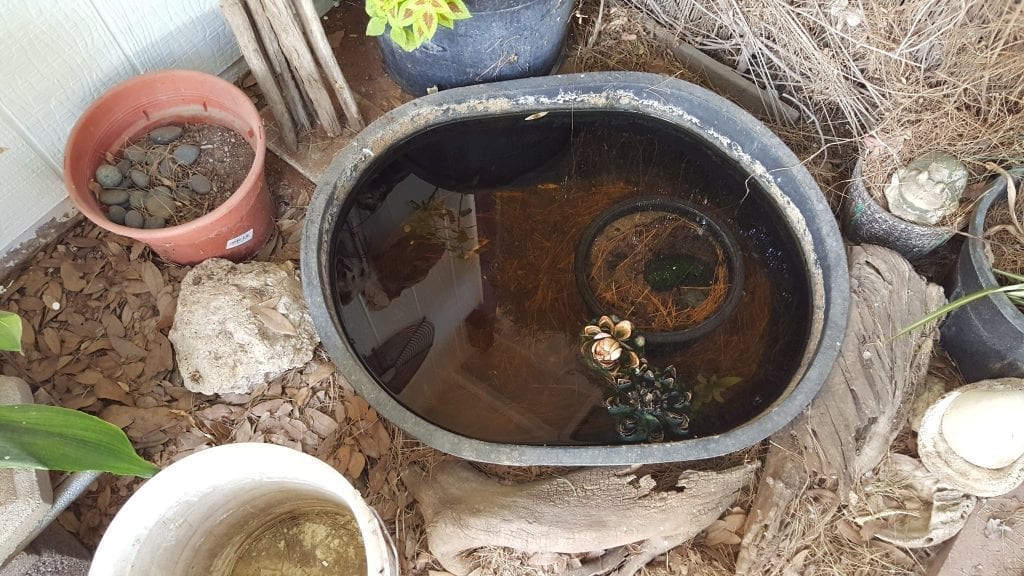 Don also built an outdoor shower in his backyard, utilizing the collected rainwater instead of grid water.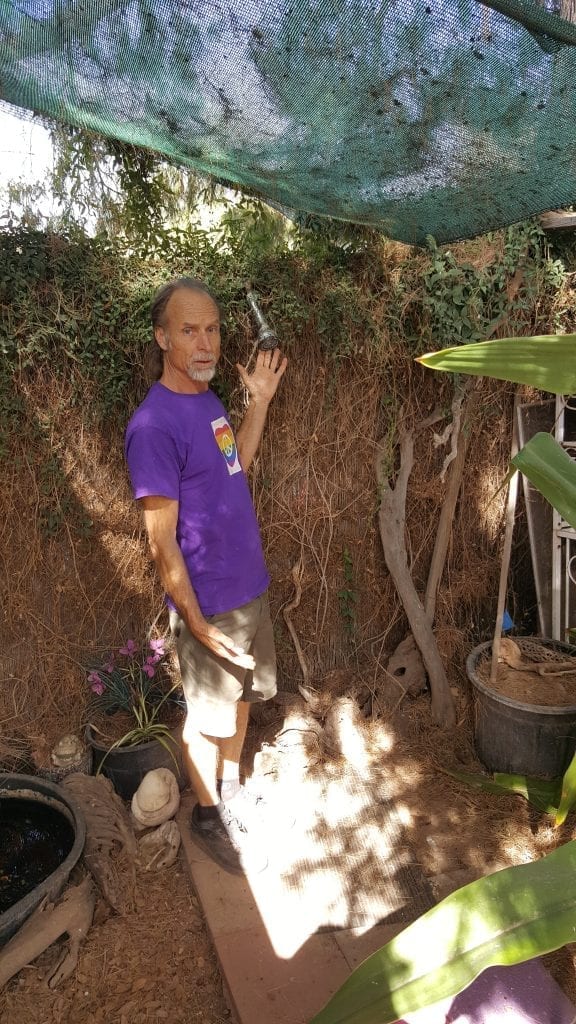 As a permaculture practitioner and Xeriscaping landscaper, Don has many tools and storage areas for supplies.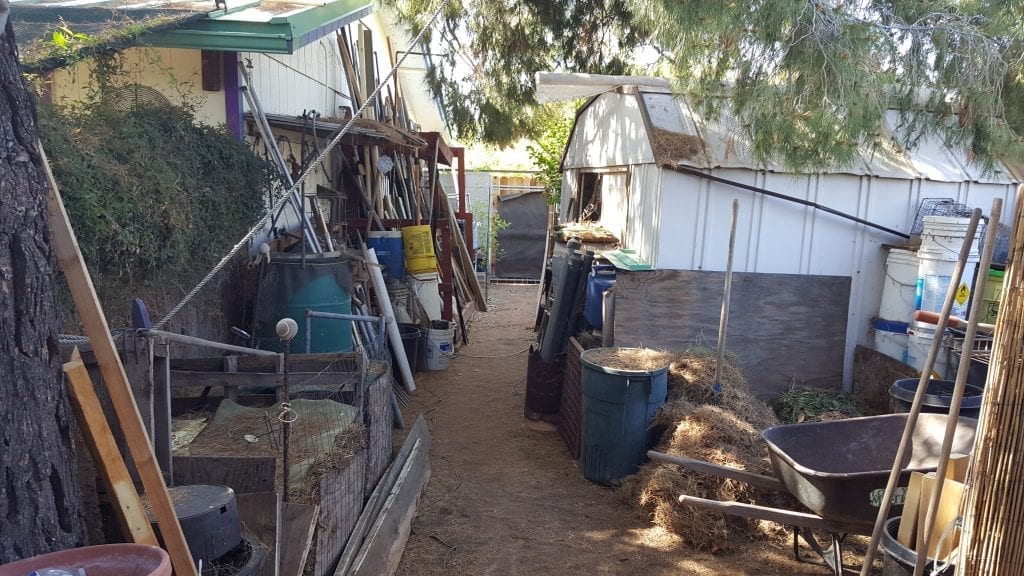 Don also introduced me to a style of bee hive I hadn't heard of before, a horizontal top-bar hive, a single-story frameless beehive in which the comb hangs from removable bars. The bars form a continuous roof over the comb, whereas the frames in most current hives allow space for bees to move up or down between boxes.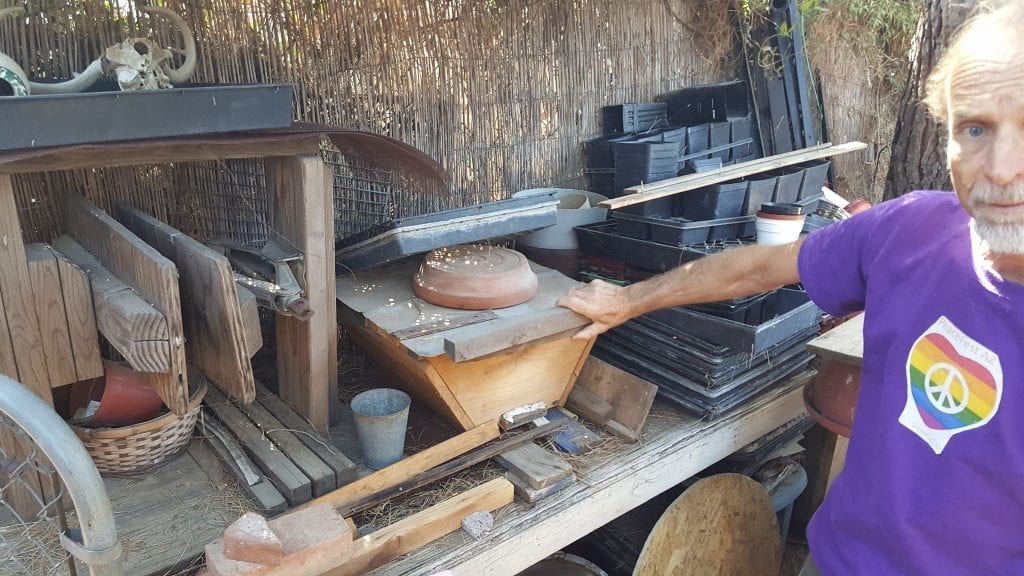 After checking out Don's outdoor space, we headed inside to see his home classroom and personal library.
This is a view into the dining room and kitchen while standing in the living room and make-shift classroom.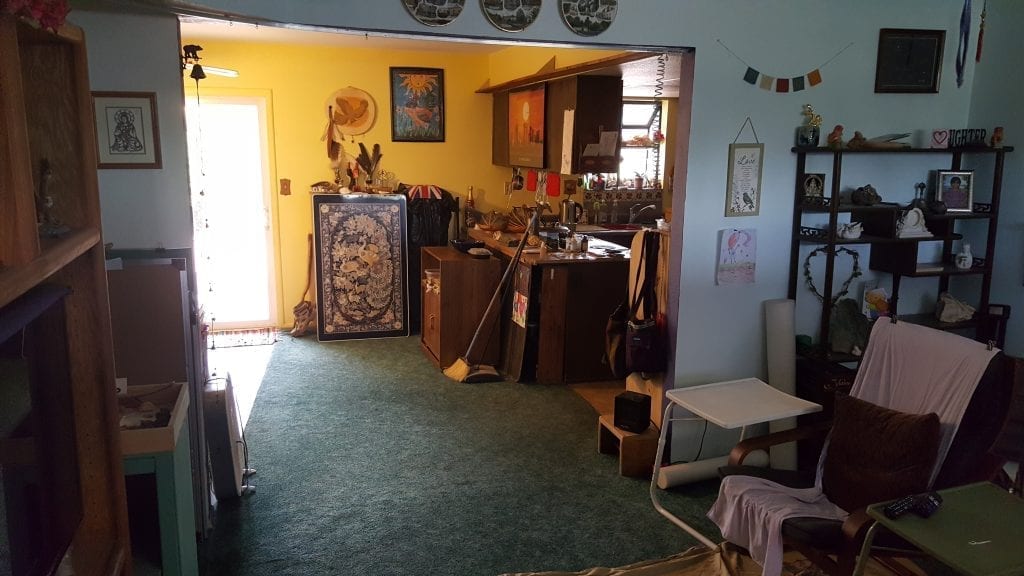 Here's a view of the living room and classroom, with lighter sheets draped across the furniture – which help spot mosquitoes that are inside.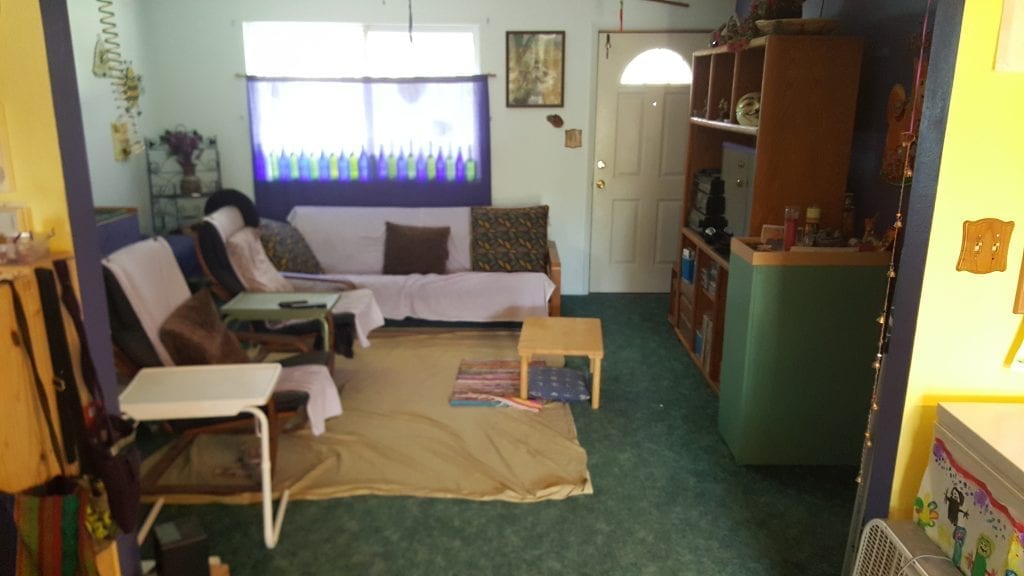 In the backroom, Don also installed a high-grade water filter for the water that comes in through the city lines.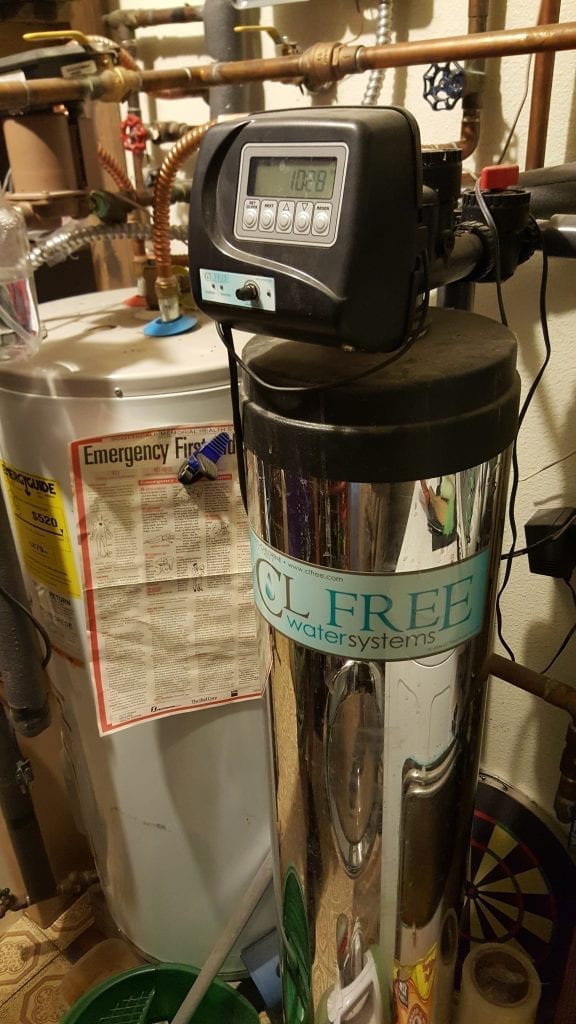 Don is an ingenious, particular, and knowledgeable, Lyme disease recovering, single father of a very artistic little girl, who's parting wisdom to me was focus on permaculture zone 00 – the inner-self – and showed me his large library and books he recommends. He also gave me insights on the other stops I had planned for the following days. (Say hi at Windspirit Community, and that Avalon Organic Gardens is a Christian cult.)
The Bee Oasis Library Books: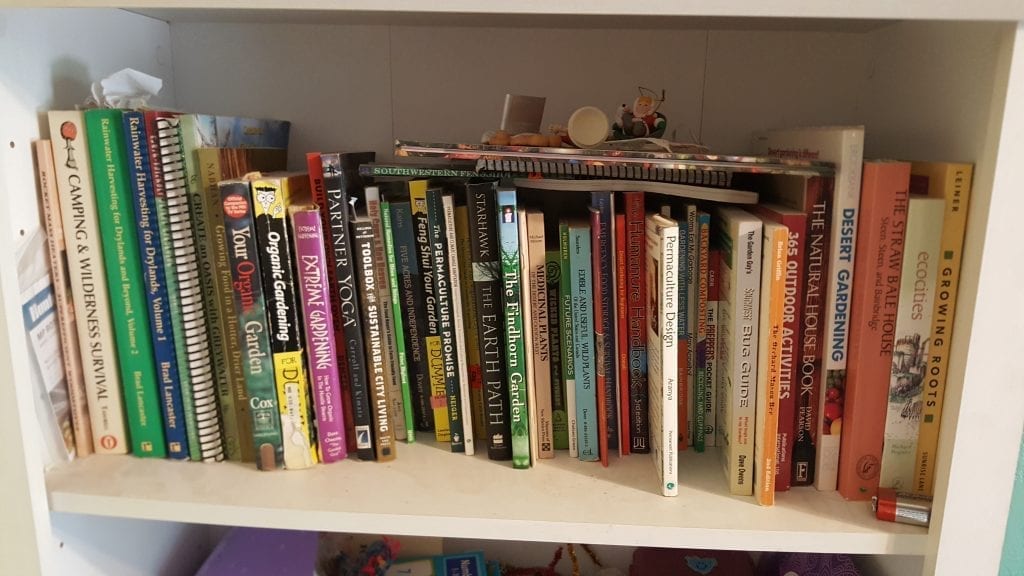 "Dowse It Yourself with Aranya"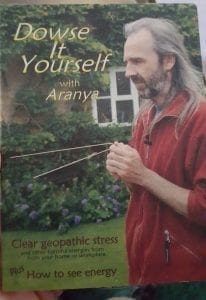 "Permaculture Design with Aranya"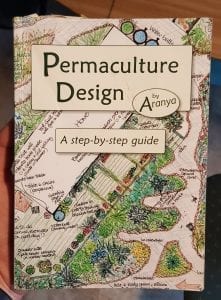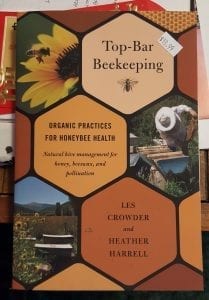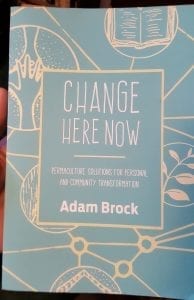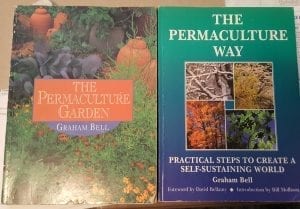 "A New Earth: Awakening to Your Life's Purpose"
"The Four Agreements: A Practical Guide to Personal Freedom"
"The Voice of Knowledge: A Practical Guide to Inner Peace"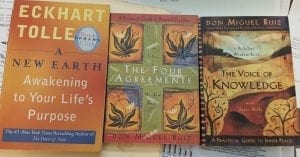 "The Exceptional Seven Percent: The Nine Secrets of the Worlds Happiest Couples"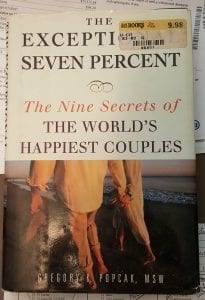 "The Complete Idiot's Guide to Clear Communication"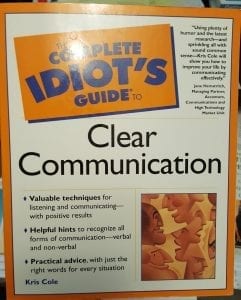 "Handbook to Higher Consciousness"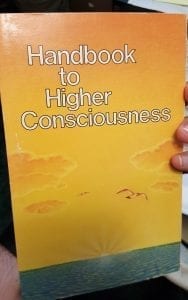 "Feel the Fear and Do It Anyway"