Sunshine Community Garden Tour
After Zilker Botanical Garden and Pease Park, my grandma and I drove over to the Sunshine Community Garden (SCG), which is located next to the Texas School for the Blind and Visually Impaired (TSBVI). Some of the front-desk workers at ZBG recommended we stop here if we wanted to see one of Austin's local community gardens, where residents can rent out plots for gardening!
"Sunshine Community Gardens has been in existence since 1979 with over 200 plots on about 3 acres of land in north central Austin, Texas. The land is leased from Texas School for the Blind and Visually Impaired (TSBVI) and they are our generous partners in providing the members of Sunshine with an urban oasis for growing organic food and flowers.
Sunshine, through its parent organization, Community Garden Initiative of Central Texas, offers educational opportunities with garden tours, donations of seed and plants, and meeting space for other non-profits. A number of plots are set aside as designated gardens to grow fresh produce for the Micah 6 Food Bank." — SCG Webpage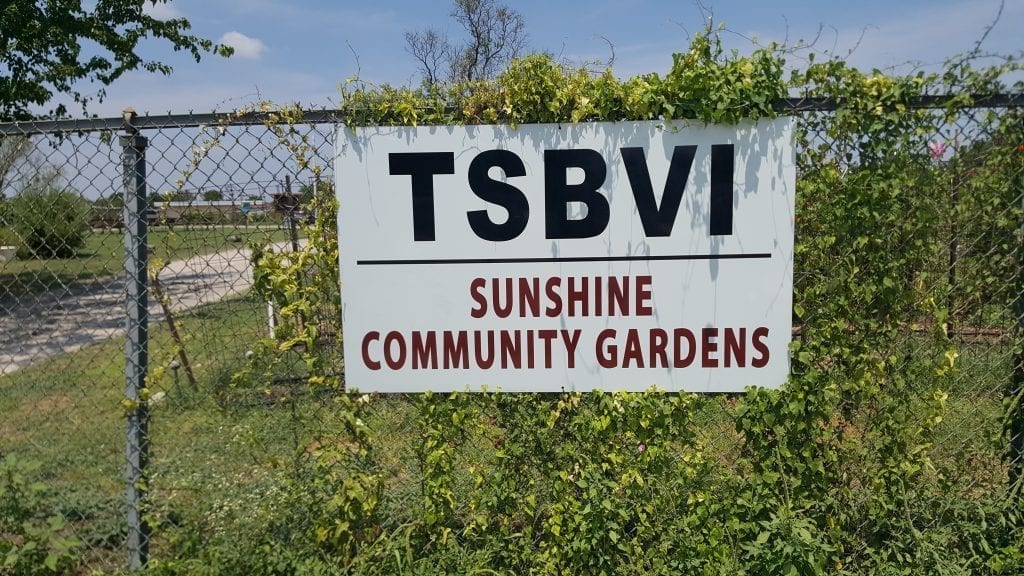 In front of the SCG entrance was this stretch of intermixed plants that included brushes, sunflowers, cacti, and various other plants which almost consume and hide the mailbox! Its a stark contrast to the green lawn spaces across the street and sidewalks in the area.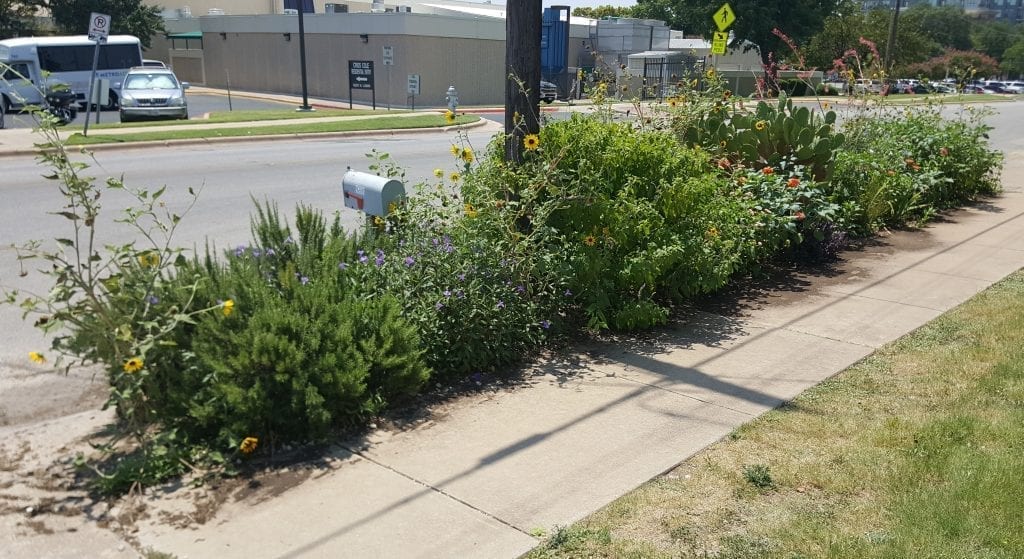 We entered the community gardens and were initially met by two local Austin Residents who had a large plot within the garden. Grandma had a ball talking to them, and I chatted with the wife a little bit about the garden membership information and the access to supplies, like water, tools and mulch/compost materials. (All of which were included in the membership fees, and partially off-set by annual plant sales and selling produce.)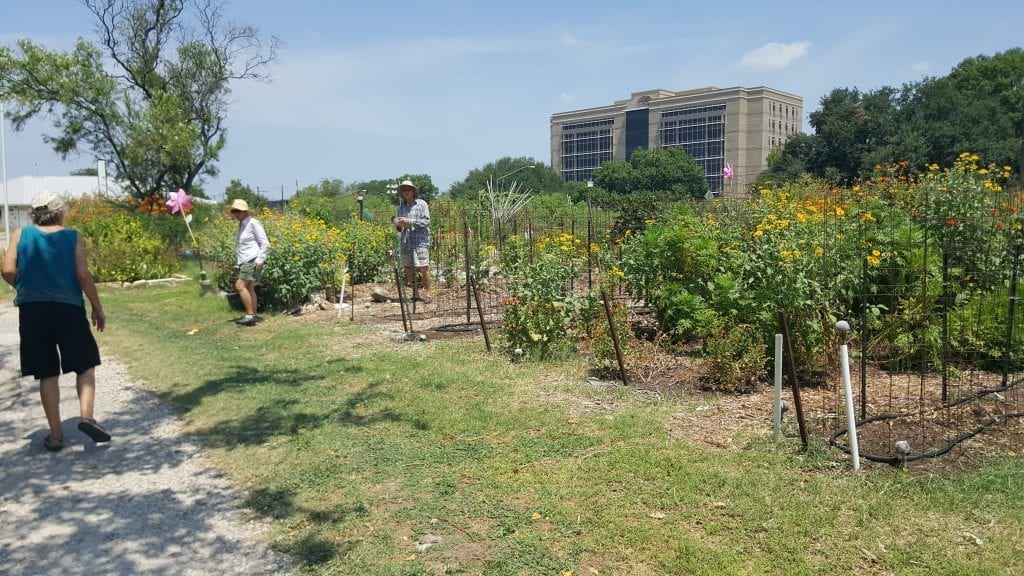 Here's a picture showing a handful of plots owned by many different residents, with a view of the medical district in the background! I imagine this must be an interesting view from those buildings.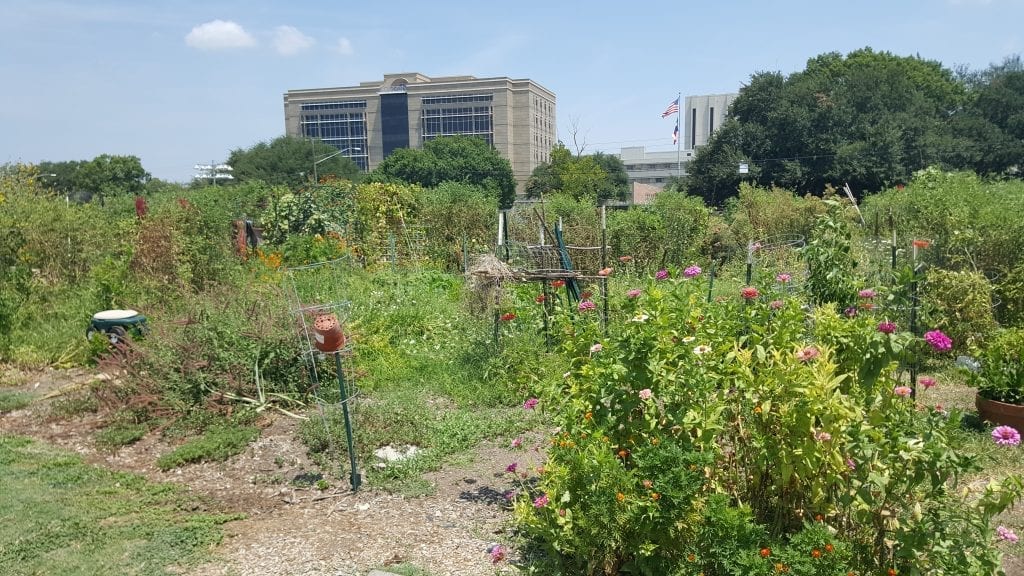 Garden selfie! Just to put into context the size of the garden and the plots behind me!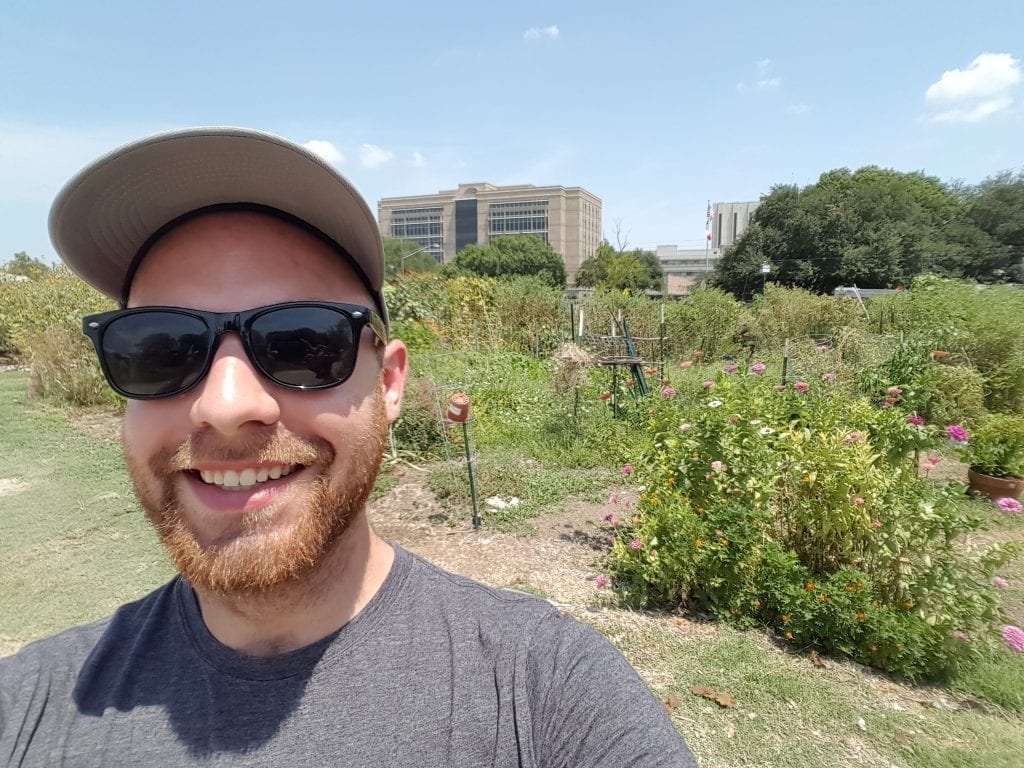 Also in this section of the garden was a Chimney Swift nesting tower. Historically, these birds live in large hollow trees in tight clusters – but with the removal of dead hollow trees and urban construction – these birds have been displaced and rely almost entirely on man-made structures for nest sites in urban settings.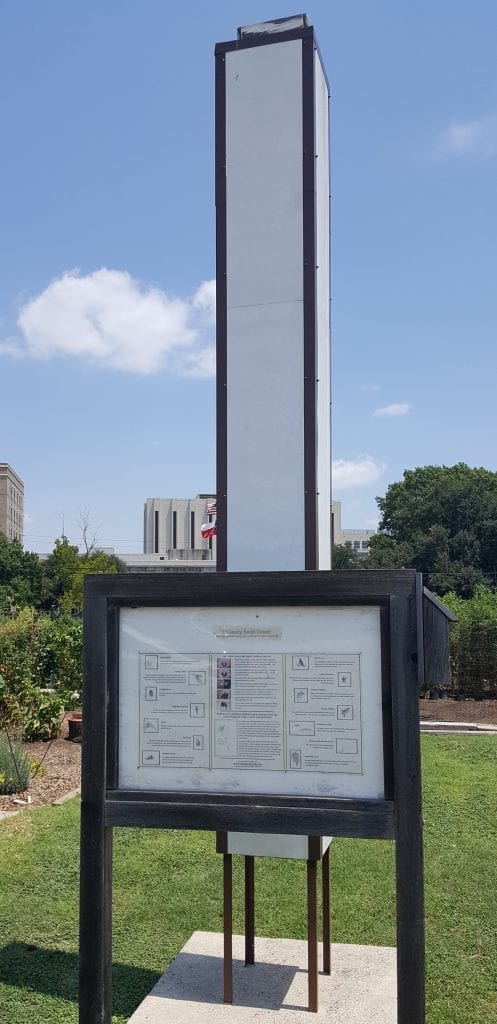 The information sign for the Chimney Swift tower highlights various aspects of these birds from egglaying and hatchlings to aerial maneuvers and patrol patterns. It also highlights how beneficial these birds are for pest control, eating mosquitoes, files, aphids and termites!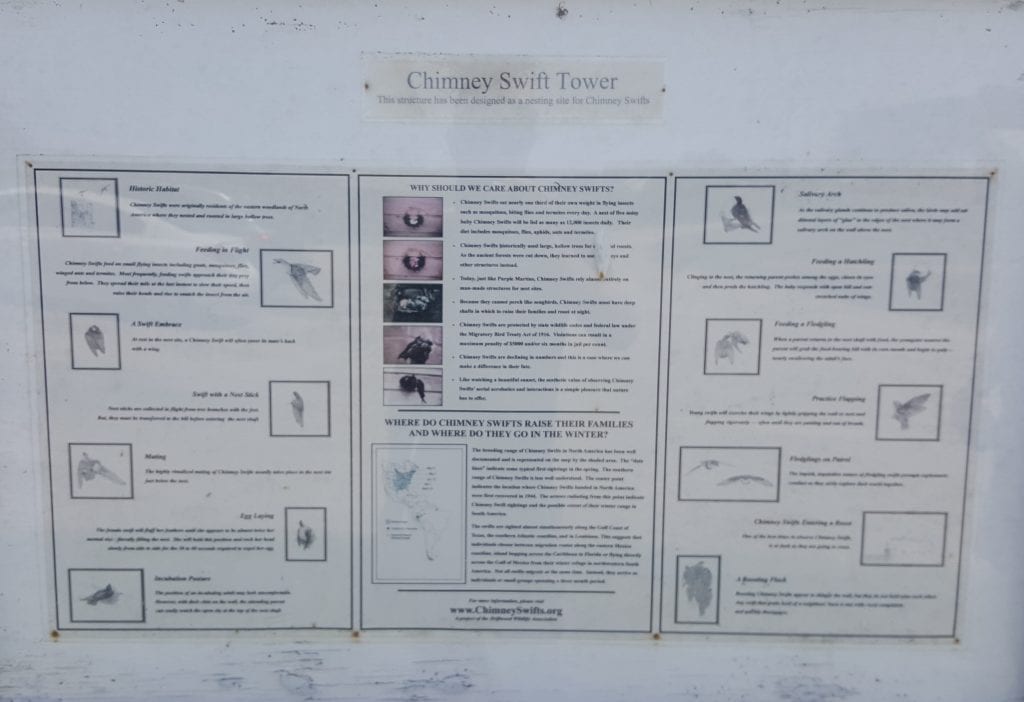 Another picture of some of the smaller, raised garden plots that back up to the TSBVI.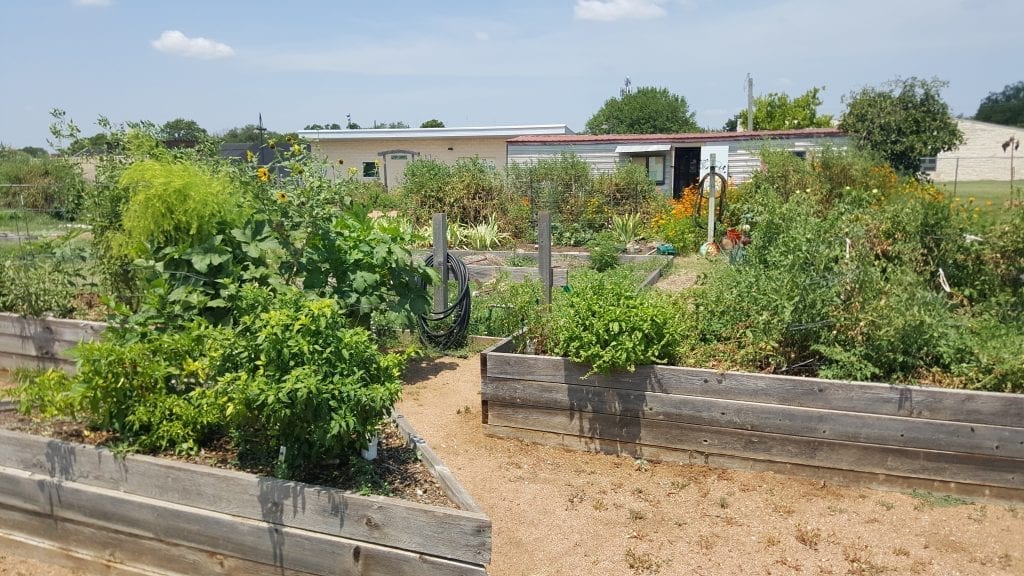 Opposite of the interior park lot is are the main offices, MICAH garden, covered hoop house, and greenhouse, in addition to the artistic bug sculpture and metal sign for the Sunshine Gardens, and a free, public book library stand!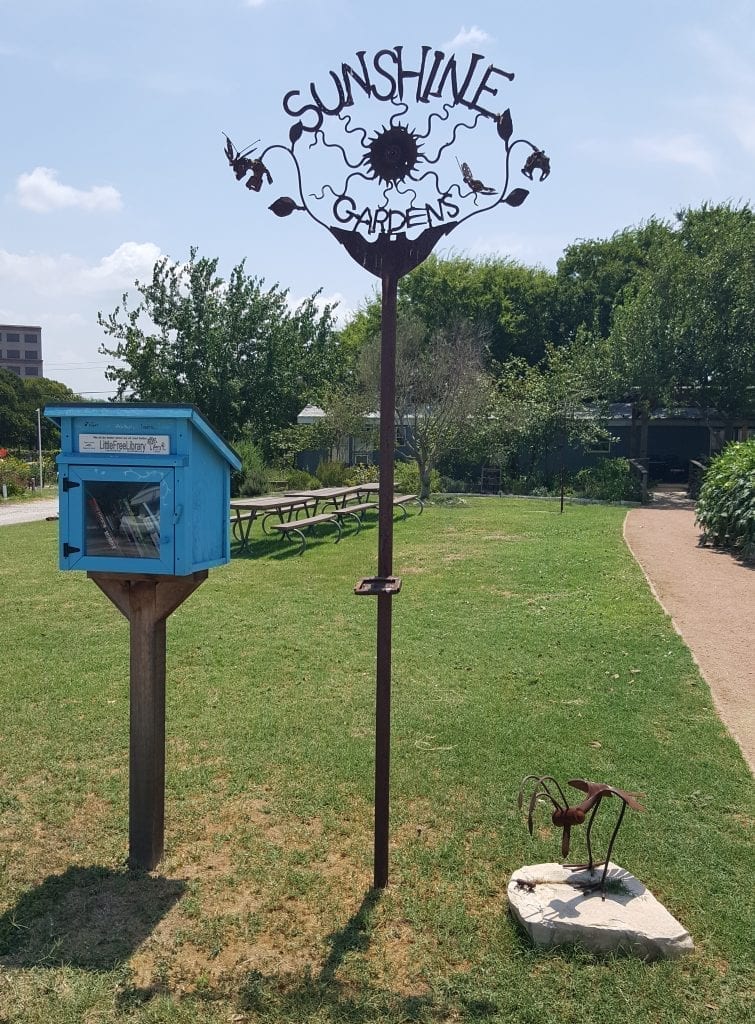 Here's another view of the MICAH garden, hoop house and green house with some public picnic tables in the open lawn in front of the offices.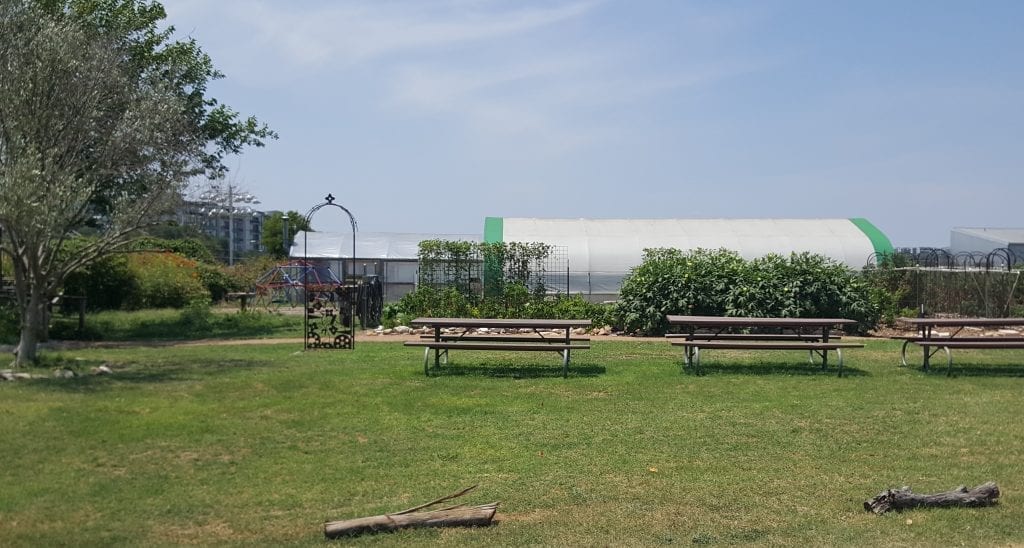 These netted garden plots grow fresh produce for the Micah 6 Food Bank, part of the Micah 6 Coalition – a network of faith communities within the University of Texas area that answer the call of Micah 6:8 to:
… do justice through education, dialogue, and advocacy
… love kindness by compassionately serving those who come to us for assistance
… walk humbly with God by providing opportunities for the spiritual growth
… of those we serve, our congregations and other community partners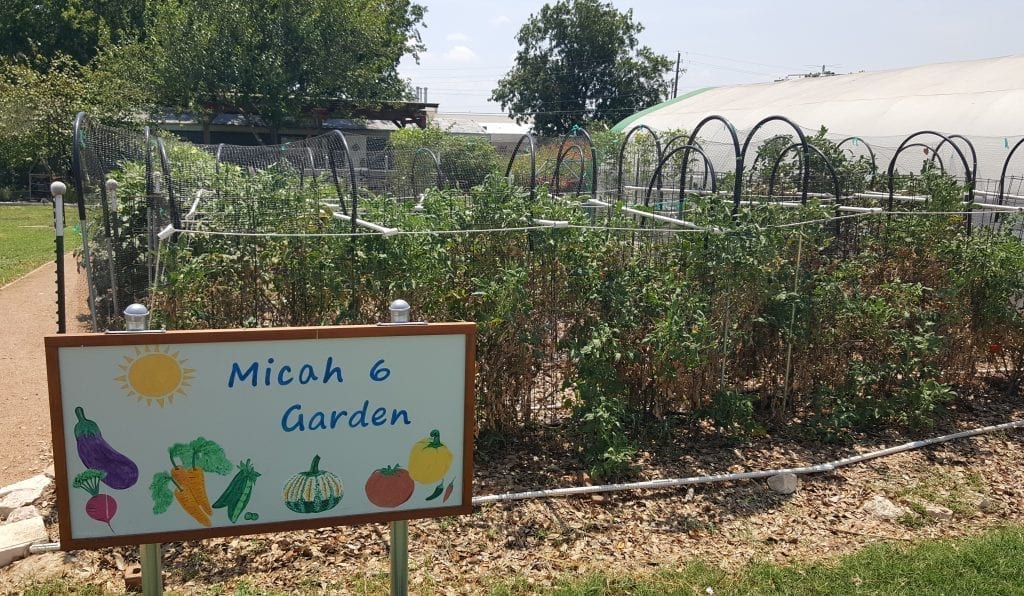 Near the main offices, there were some bug habitats like the one featured below for bees, to help increase the pollinator population in the area and improve the holistic health of the garden!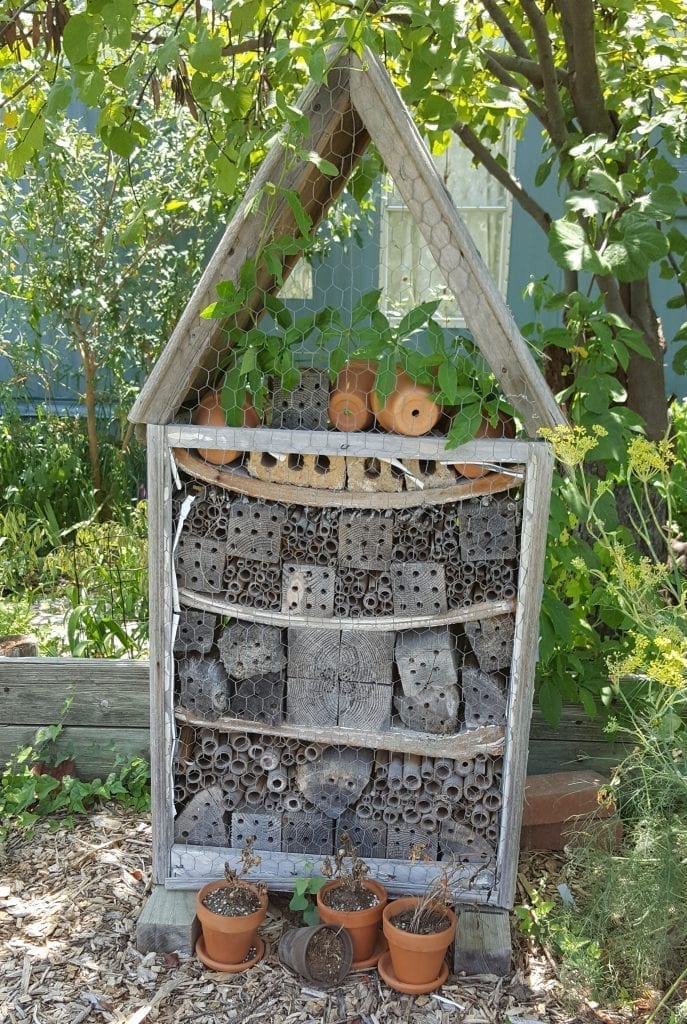 ---
Insights
It was really great to see a flourishing community garden, where locals were actually directly involved with the garden as a business model, compared a garden within a community.
What was also impressive about SCG were the holistic aspects to it, meaning it not only provided space for locals to grow their own food, but also financially gives back to the TSBVI (who is leasing the land to SCG), provides food to the Micah 6 Food bank, incorporates habitats for birds and bugs for pest control, and has onsite resources like chickens and mulch/compost to be used within the garden systems! A pretty encompassing model if I do say so myself!
Resources
Articles
Videos