After returning from Oregon and eco-adventuring around Texas, I got a job as the Marketing and Communications Associate at the Texas Trees Foundation in early September 2018. Texas Trees, an urban forestry nonprofit focused on urban trees in North Central Texas, felt like a natural transition from my return from Oregon — continuing on the path of environmentalism and sustainability, in a place I'm familiar with.
As the marketing and communications associate, my responsibilities include managing the social media accounts, developing marketing plans, creating marketing collateral, documenting and photographing events, updating the website, conducting media outreach and interviews, and designing graphics and visual materials.
Overtime, my responsibilities grew and branched out into the areas of "volunteer coordinating" and "partnership development." These are areas I feel like I excel in, interacting with people in volunteer event capacities while also networking at events – making connection for a worthy cause. I also have learned how to properly plant trees from foresters, and have planted my fair share of trees across DFW.
Through my various roles, I've come to learn about the logistics of nonprofits and managing events like tree plantings, what that means for various stakeholders in different communities, and the overall role trees and nature impact urban areas, like the Dallas-Fort Worth Metroplex.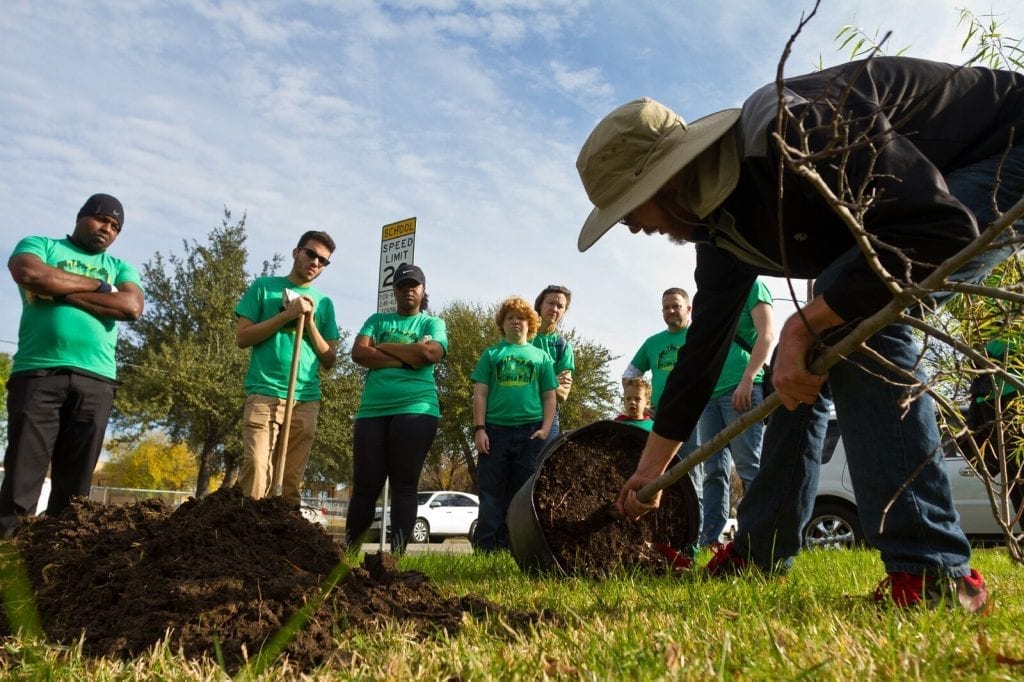 Mission of Texas Trees Foundation
"Simply put, the motto of the Texas Trees Foundation (the "Foundation") is "The Greening of North Central Texas." Renamed in 2003 to more accurately reflect its mission, the Foundation sustains a tree planting initiative for neighborhood parkways and medians, schools and other public open spaces, a tree growing facility to assure a healthy supply of trees for the future, and education programs to teach the importance and benefits of maintaining a healthy urban forest."
---
Texas Trees Mission – Video
Urban Heat Island Infographic
Texas Trees Timeline Infographic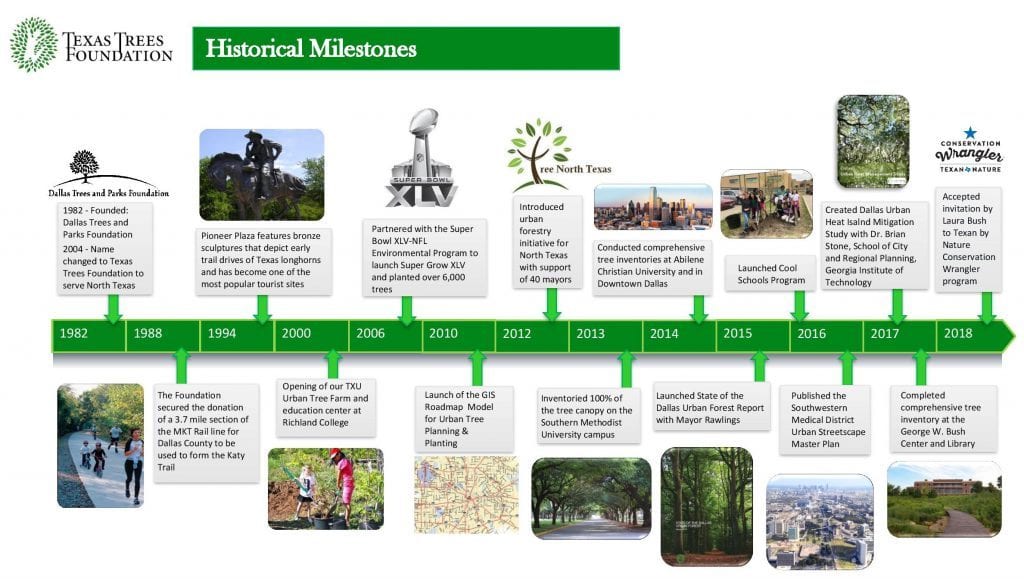 ---
Texas Trees Foundation – Programs
NeighborWoods Program
Cool Schools / Community Parks Program
Southwestern Medical District Project