Luther Burbank's Experimental Farm – Summary:
Who: N/A
What: Explored Luther Burbank's Experimental Farm
When: Thursday, March 29
Where: Sebastopol, CA
Quick Resources:
My Route:
Planning my Eco-Inspired Road Trip Blog Post
My Travel Story:
My last day in Sonoma County, I made my final stop in that area but the first for the day at Luther Burbank's Gold Ridge Experimental Farm in Sebastopol, CA.
"Sebastopol's  Luther Burbank's Experiment Farm, one of little-known treasures of Sonoma County, is hallowed ground for anyone interested in gardens or plant cultivation.
It was here that, from 1885 to 1926, famed horticulturist Luther Burbank developed many of the 800-plus varieties of fruit and nut trees, flowers, and vegetables for which he's celebrated, including the Santa Rosa plum, a Freestone peach, and the Shasta daisy.
Burbank actually lived in what is now the Luther Burbank Home & Gardens in downtown Santa Rosa, and he made the 17-mile round trip to his 18-acre farm by bicycle. After his death, the farm was leased to a nursery until 1957. Eventually Burbank's widow sold the property, but stipulated that three acres remain undeveloped as a memorial to her husband.
In 1974, local historians formed the Western Sonoma County Historical Society (WSCHS) to protect the remaining acreage. They rebuilt an exact replica of a barn destroyed by fire and restored a small cottage that's now listed on the National Register of Historic Places.
For gardeners, the best part of a visit to the 3.5-acre farm is the chance to take a docent-led or self-guided tour of the grounds, which contain living specimens of Burbank's work." – Sonoma County Webpage
I arrived at Burbank's Farm that morning, which was tucked away in Burbank Heights & Orchards Senior Apartments, and backed up to Sebastopol Memorial Lawn Cemetery.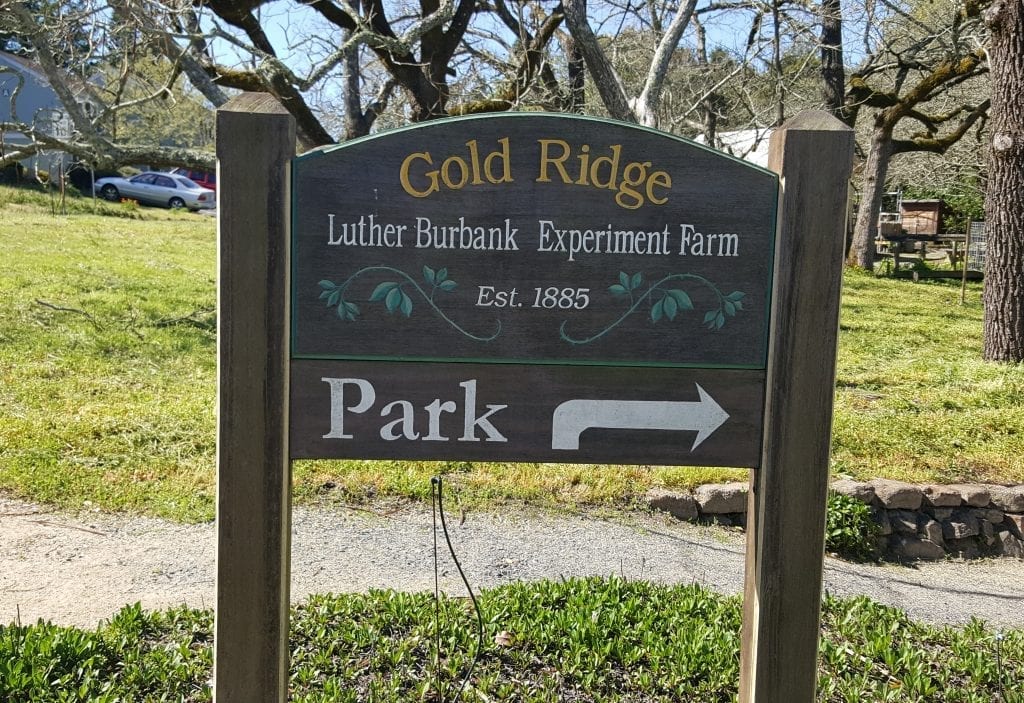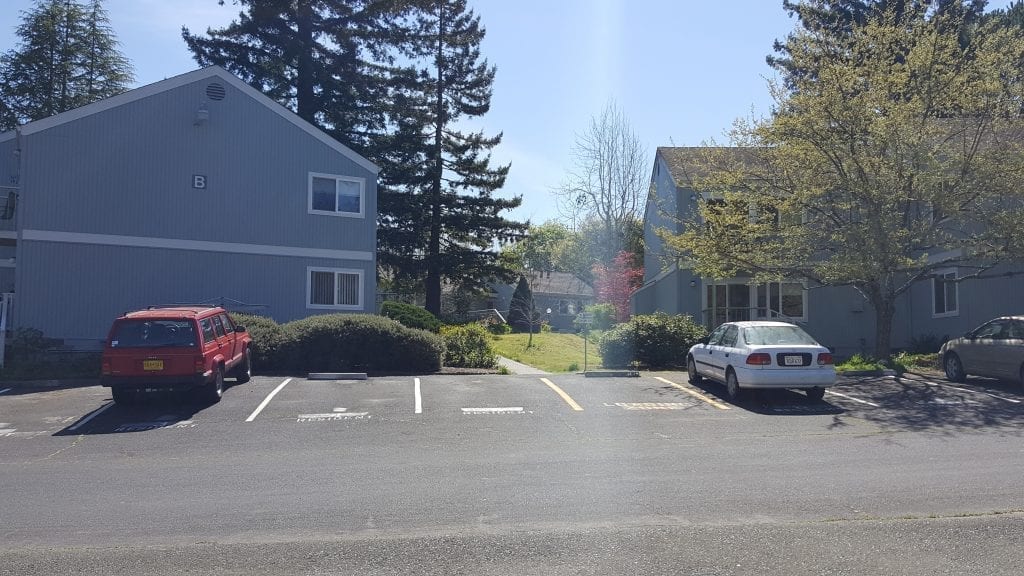 This is the entrance to the remains of the farm, which still hosts events and nursery sales of plants Burbank made, still grown in the area where his original barn was before it was burned down then restored.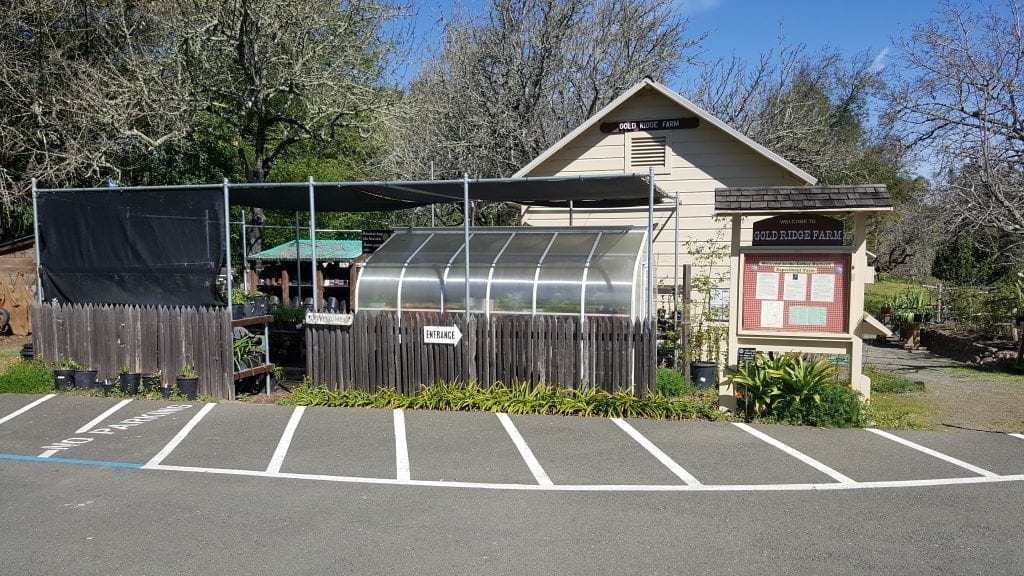 Here's the front of the restored barn, still in in operation with storing tools and materials for nursery work and grounds maintenance.
This was Burbank's onsite cabin, that is now a historical museum featuring his belongs – unfortunately it was closed.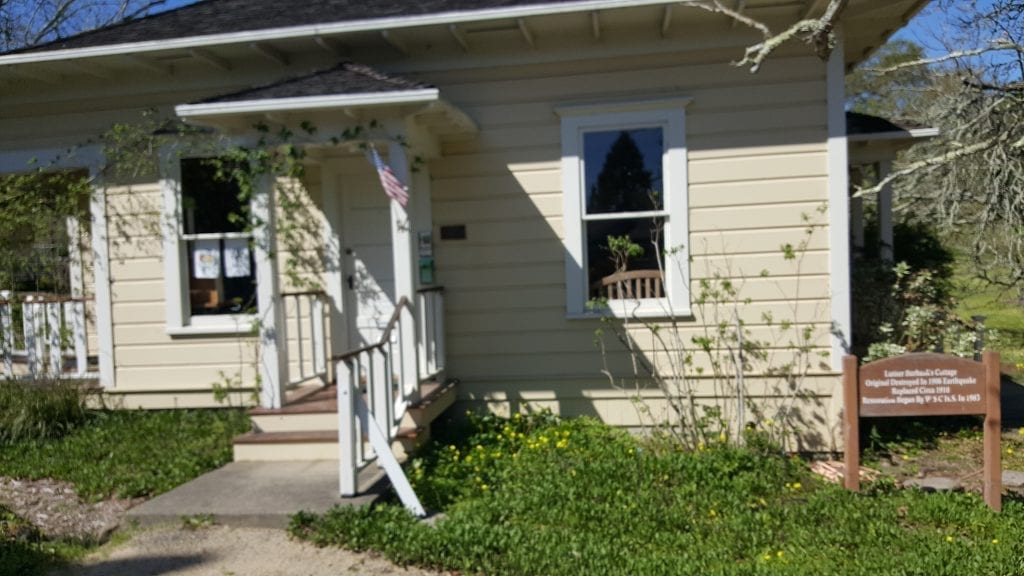 A local senior resident approached me and asked if I had any questions, as she was part of the WSCHS, and personally helped restore parts of the farm. She told me I could take a map and go on a self-guided tour, since the "docent-led" tours were only on weekends.
Walking around the property was astounding to see the plants he grafted, like single apple tree contains an amazing 25 grafts, producing 25 different kinds of applies which blossom and ripen at different times. Many of the trees were so old that the restoration group had to put up supports to keep the trees from falling over.
Below are images of the Chuck Sharp Cottage Garden, which features Burbank's original well site, Shasta Daisies, an other Burbank creations.
This Red-leaf Crabapple Hybrid fruit tree, like many others, has been growing for many years and needs physical support to stay upright.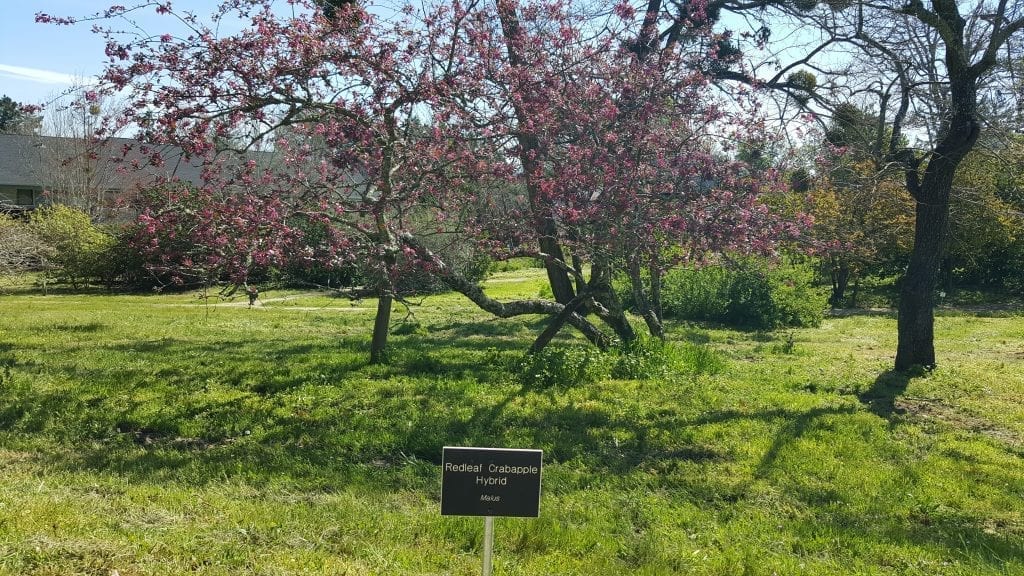 This multi-grafted Apple tree was also an impressive sight, even without fruit!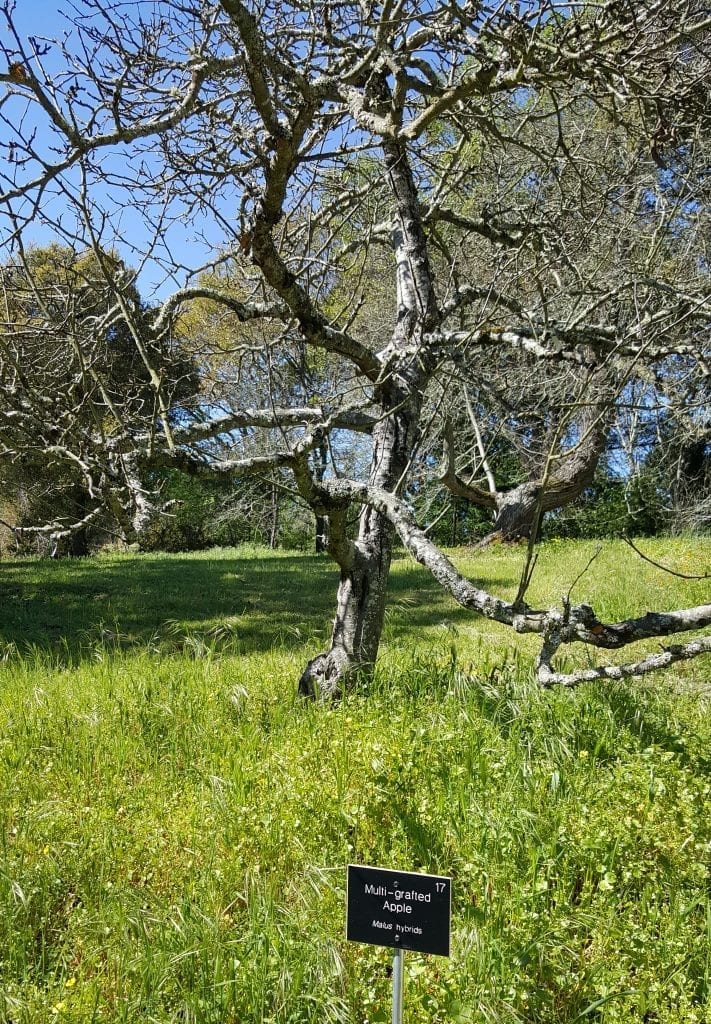 On the backside of the public walking trail, I came across a historical "re-burying" funeral for a man named Baldonado – who died in 1984.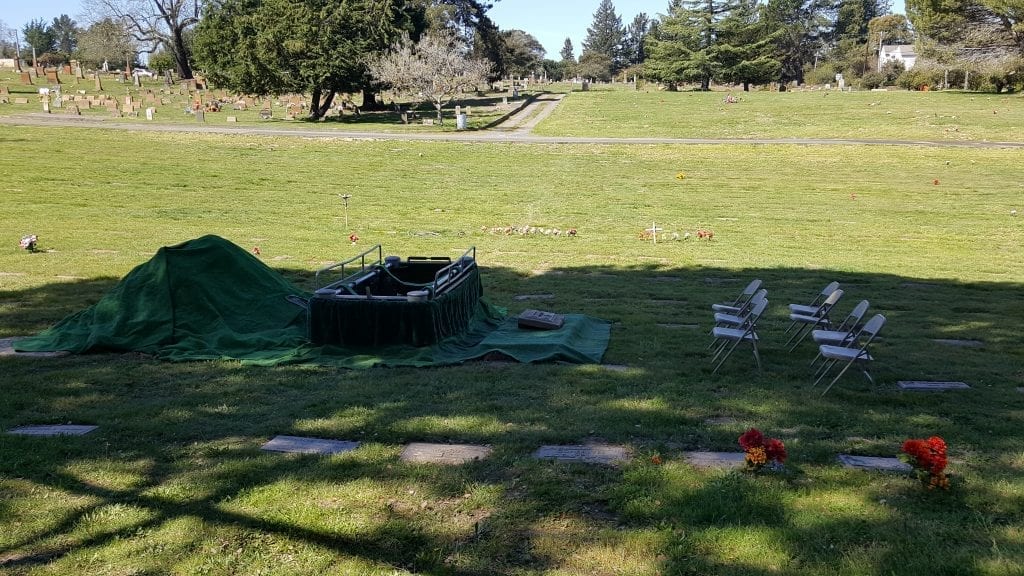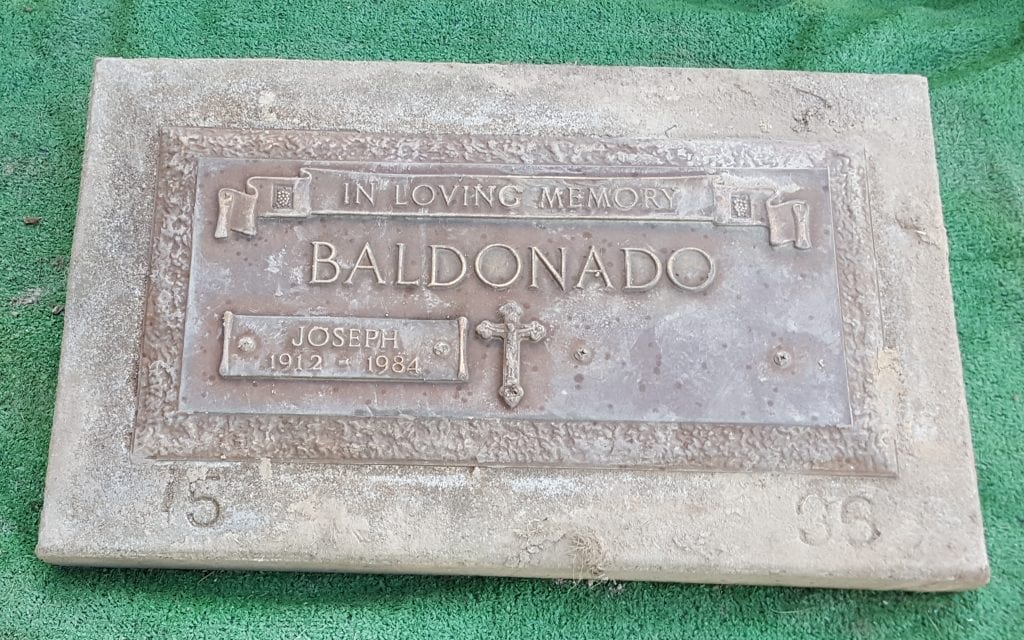 Once I finished the walking tour, I drove around the senior community to leave and discovered their community gardens. I don't think it was necessarily a tribute to Luther Burbank himself, but I feel he'd appreciate that part of the 15 acres of his former farm is still used to grow plants.