Here's a list of famous people (and locally famous icons) I've met along my way in life. They are all some how related through either my eco-travels, my conservation career, or my general eco-interests. Most of these people I've met while in Texas, which goes to show there's a growing interest in eco-thinking in Texas.
I've included a brief bio and how I've met each person. I also included a video of each person for better context. (You might not consider some of these people to be famous, but they are well-know in local movements.)
Famous Person: Marty Raney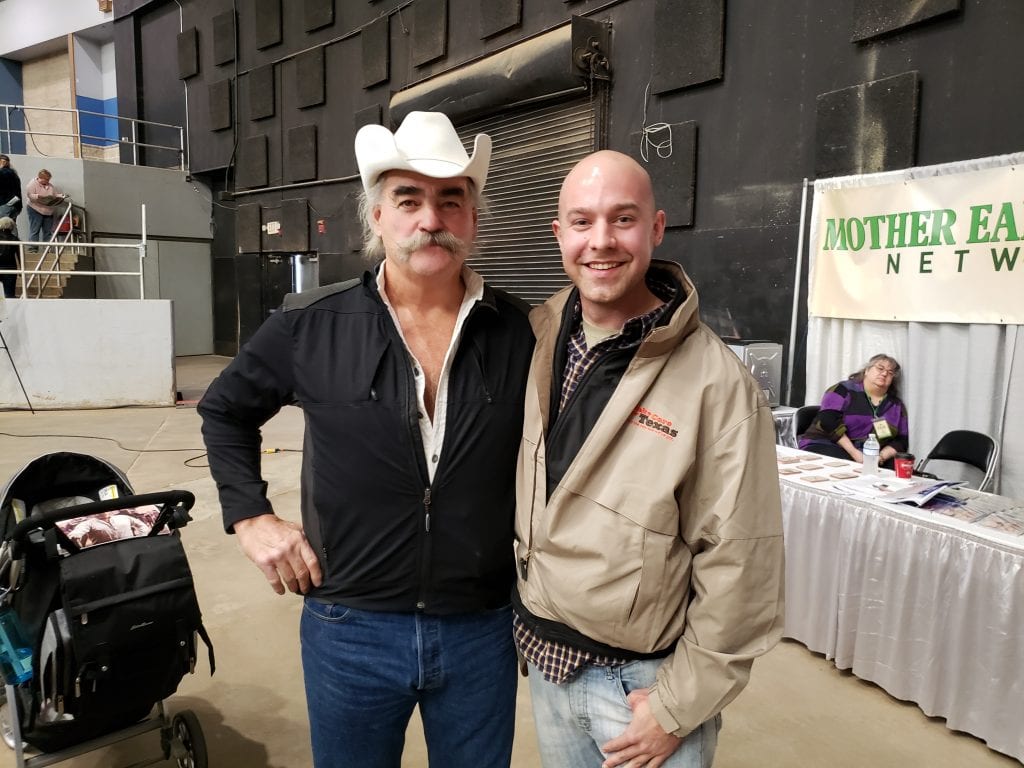 Homestead Builder, Master Stone Mason, Hunter & Mountain Guide
"Marty Raney does the teaching and travels helping other homesteaders learn the ways. He is often joined by daughter Misty who is a good carpenter and a farmer and son Matt a proficient hunter. Their journey is chronicled on the Discovery show "Homestead Rescue."
Marty was who I was most excited to see at the Mother Earth News Fair! I've watched nearly all of his Homestead Rescue episodes. He's an inspiration for another way to live, while also making homesteading popular on TV.