Farmshare Austin Tour
My second stop of the day was at Farmshare Austin, an educational farm teaching new farmers and food supplier for local farmers' markets and under-served communities.
"At Farmshare Austin, our mission is to grow a healthy local food community by increasing food access, teaching new farmers and preserving farmland. We envision a future of resilient local food economies that provide farmers with livable incomes, value the resources needed to farm and ensure organic food access. Farmshare Austin builds bridges between the produce grown on our 10-acre certified organic farm in Eastern Travis County and food access programs reaching food insecure communities in Central Texas." — Farmshare Austin Webpage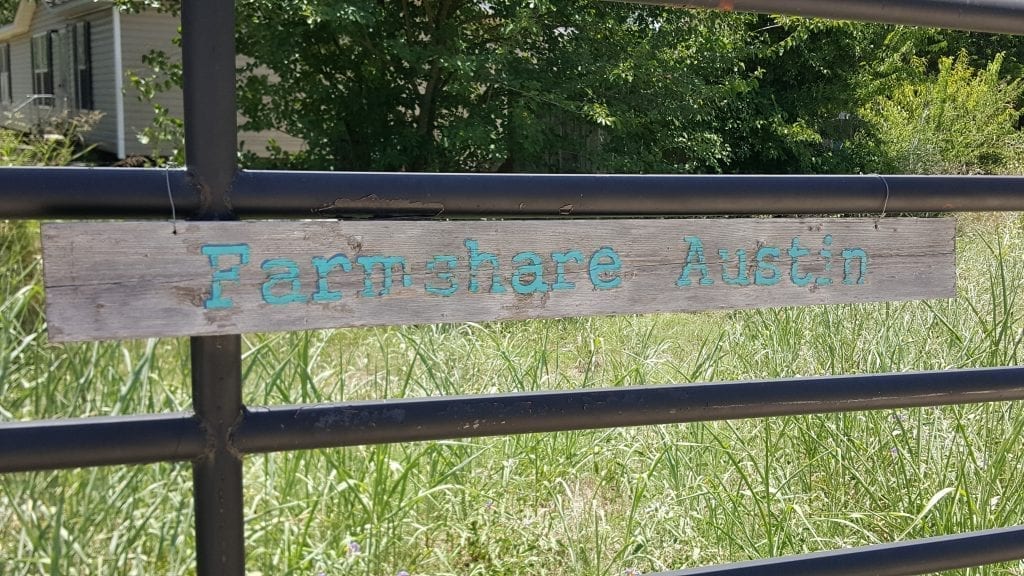 I drove over to the main offices to meet with Michelle Akindiya, the Education Manager for Farmshare Austin, and she showed me around the main office/classroom before we headed out into the fields.
Also by the main office was one of the mobile market vans that is used to transport food to various produce markets in Austin that don't have access to fresh, healthy food.
"Farmshare provides food access directly to neighborhoods experiencing geographic and economic barriers to good food by bringing Mobile Farmers Markets directly to them. These farm stands operate as part of the City of Austin's Fresh for Less Initiative. We offer produce grown on our farm, produce from other Texas farms and high-quality, shelf-stable food products, all at reduced prices." — Farmshare Austin Webpage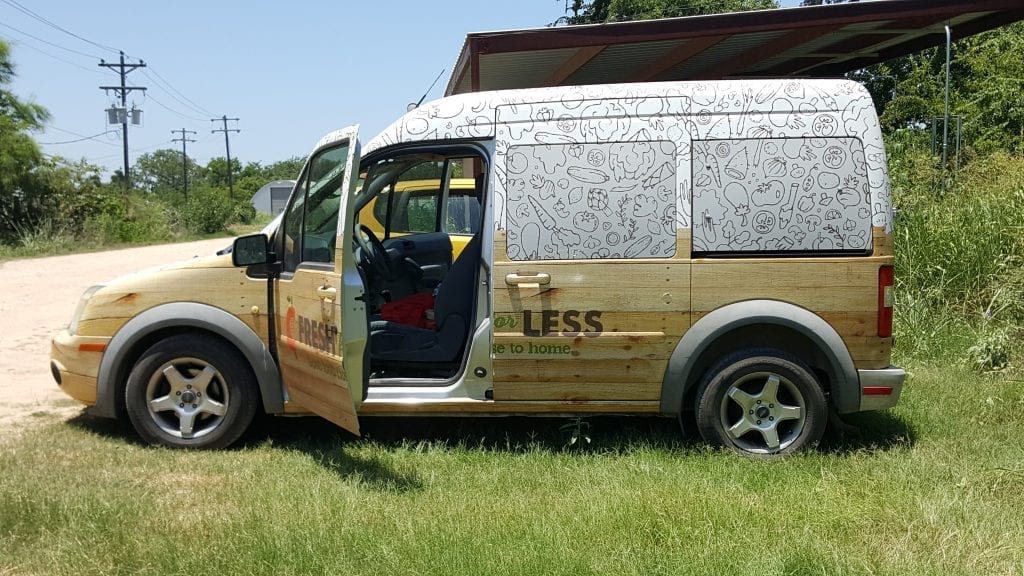 Here's a view of the on-site produce growing fields used by the Farmer Starter Program students, who are assigned tracks of land to grow themselves as part of the program!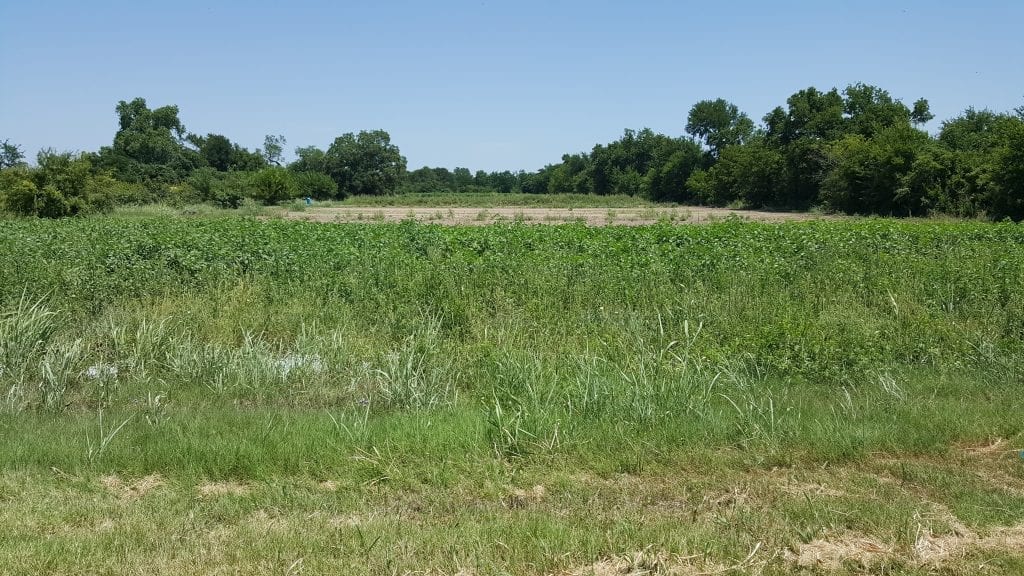 Right across the road are the fields for Johnson's Backyard Garden, one of the largest community supported agriculture (CSA) operations in the Austin area!
"Johnson's Backyard Garden literally got its start in a small urban backyard. In 2004, we completely transformed our backyard in the Holly Street neighborhood in East Austin into a working garden and started selling our produce at the Austin Farmers Market.
In the spring of 2010, with the help of our CSA members, we purchased 40 more acres and leased an additional 10 on River Road in Cedar Creek, TX. With this expansion, we are working hard to bring our high-quality organic produce to more members of the Austin community." — JBG Webpage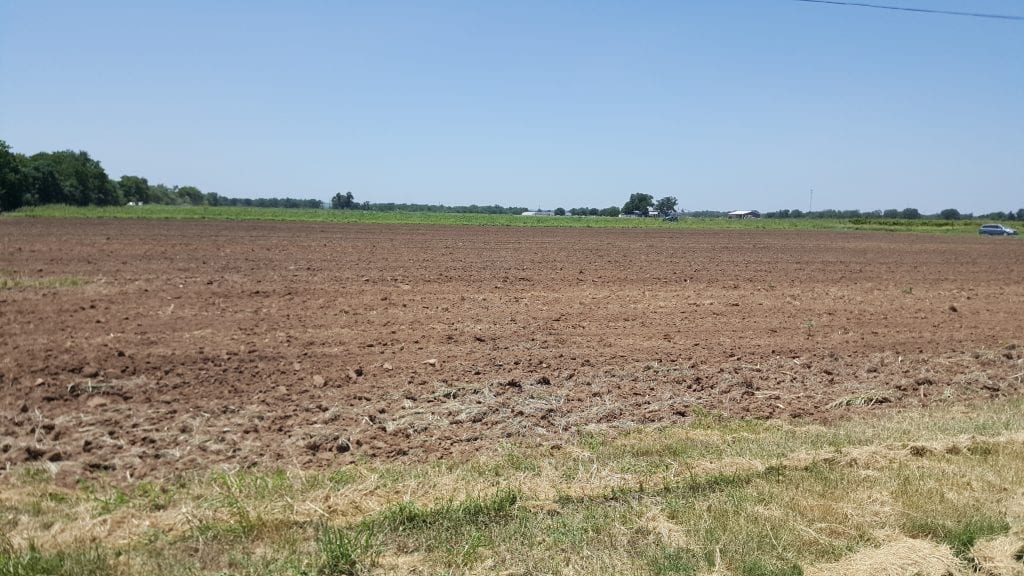 Michelle and I continued to the on-site barn and living quarters, where some of the students can pay to stay in, and it also serves as another classroom and a warm spot during the Fall season!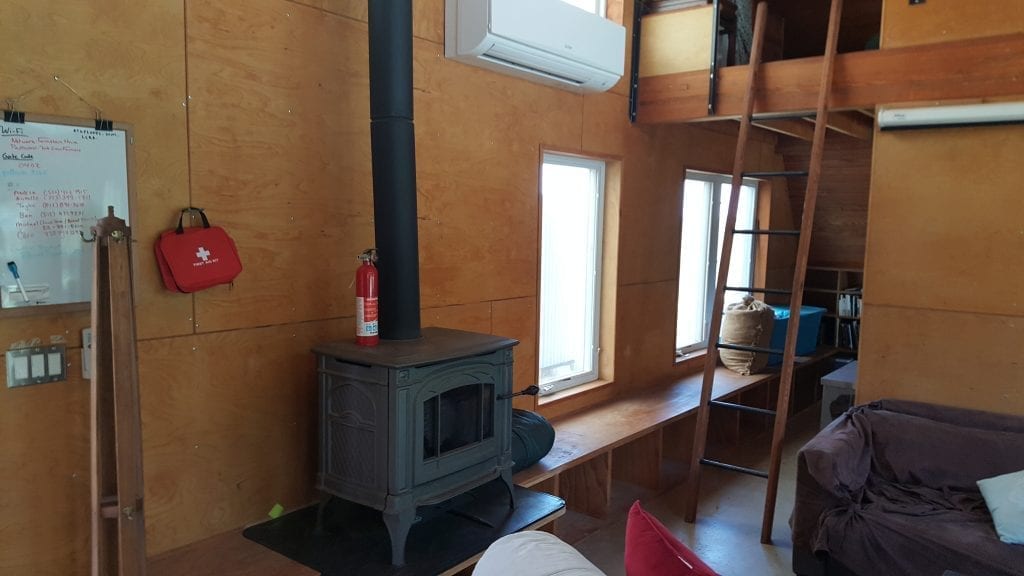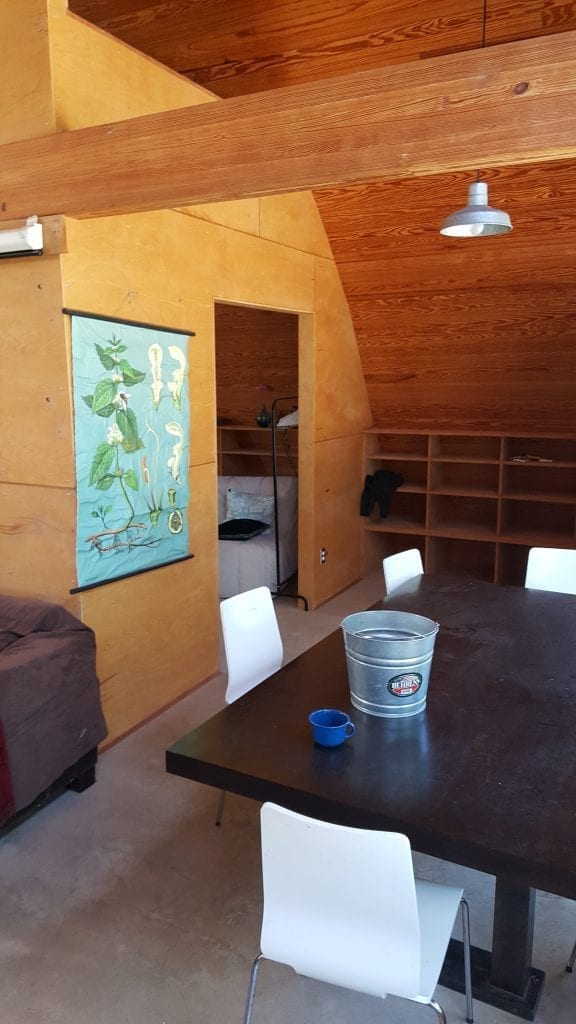 We continued our walking tour through the organic fruit tree orchard, where students get hands on experience harvesting and pruning trees!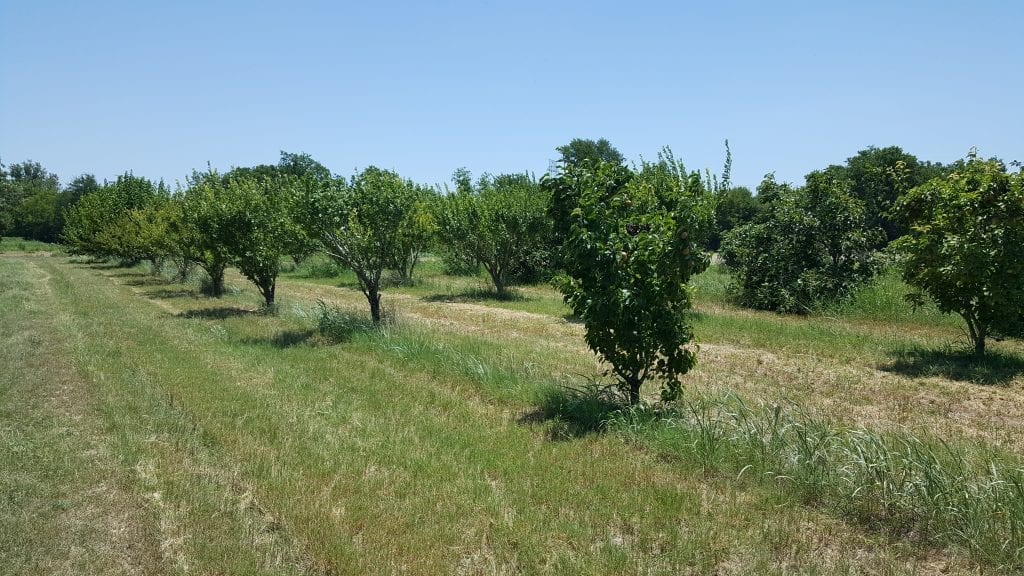 Students who live on-site generally live in these canvas tents situation on platforms. You can see the tent frames further down the way without the canvas lining.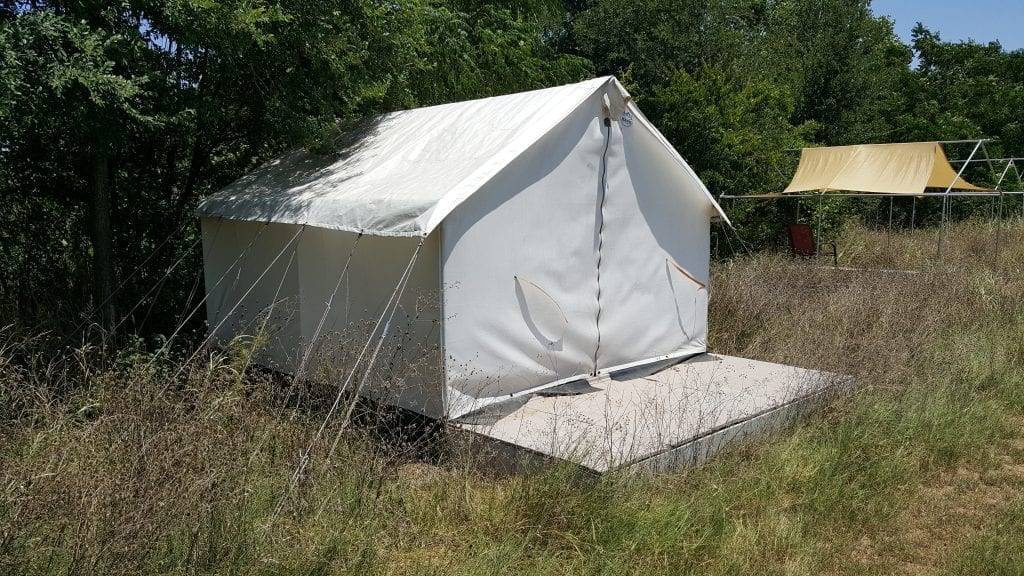 We rounded the fields where Michelle pointed out the specific land where students are in charge of growing crops that fit the needs of the market demographics. Also on this side of the property are the bee hives, which belong to an off-site instructor and bee keeping group, that help pollinate the plants and trees, and provide another educational opportunity for students!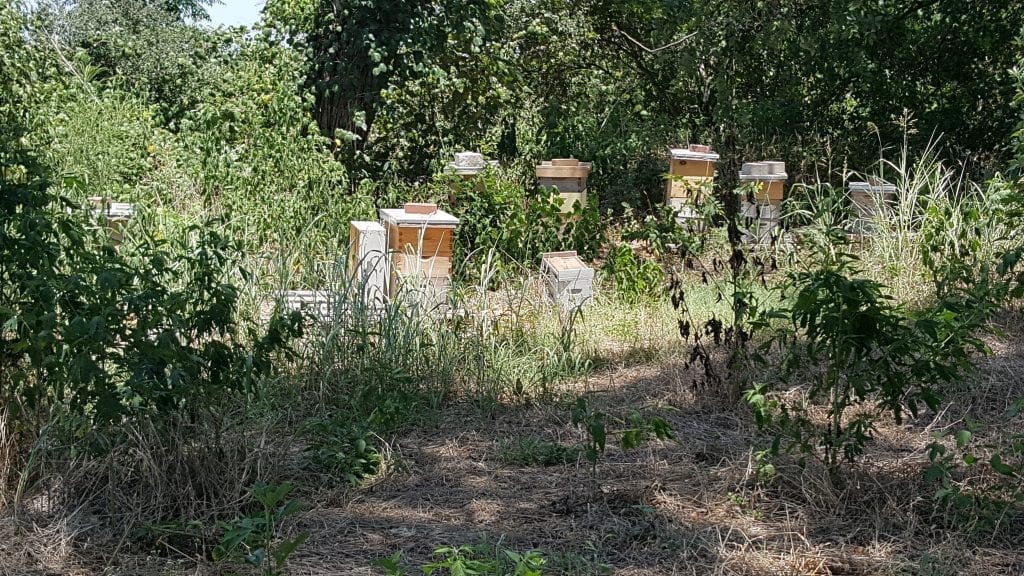 ---
Insights
Farmshare Austin has a great mission of feeding the hungry with food and education. What more can you ask for?
I really admire this mission, and it's one I can personally identify with since I entered the world of sustainability and permaculture for these very same reasons. Though I'm still trying to figure out my specific place it this world.
At the Austin Central Library Food Systems talk, I ran into one of the recent former students who had nothing but great things to say about this program – which was what I hearing from others along my travels. Personally, I would love to be a part of a program like this to get more hands on experience, which I can then share with others so they can feed themselves!
Resources
Articles
Videos