This is a collection of my personal projects, most of which are gardening-related. I also have a few projects related to vermiculture, a hobby I picked up years ago trying to improve my waste practices. Check out each project blog post to see more details and follow my creation process.
Project: The [RE]verse Pitch Competition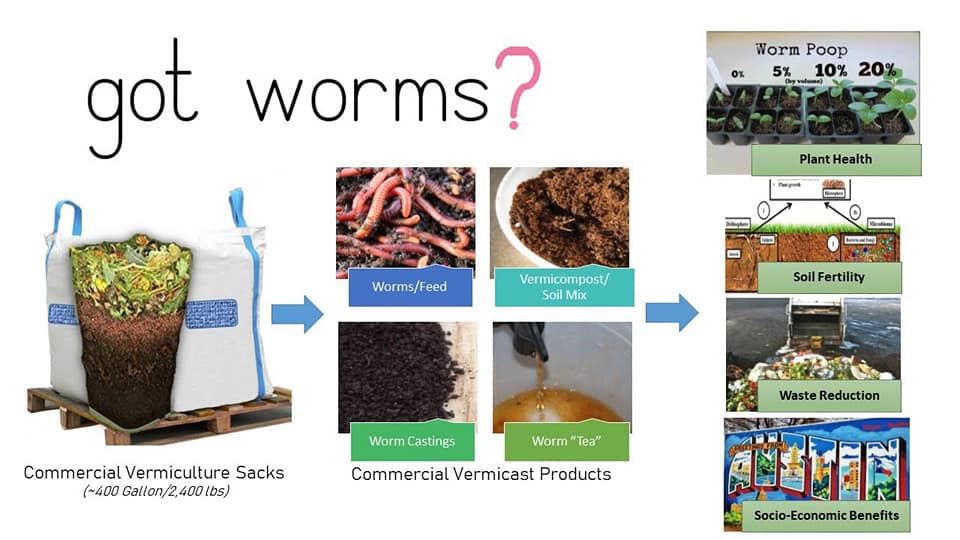 I decided to participate in the [RE]verse Pitch Competition through the city of Austin. It's an entrepreneurial competition like Shark Tank, only the difference is that materials are pitched in reverse to the entrepreneurs. I created vermicomposting bags made from Austin Eastcider's excess sugar Supersacks. 
Project: Worm Sifter
I built a worm casting sifter, or a panning trommel, to help better separate my worms from my castings. I found a worm casting sifter DIY video online and recreated it. Overall, I would recommend a different style and have it mechanically powered instead of manual.